Atlas Obscura on Slate is a blog about the world's hidden wonders. Like us on Facebook and Tumblr, or follow us on Twitter.
On Wonderland Avenue in the Hollywood Hills there's an eight-bedroom, 12-bathroom compound that was built in the early 1940s.  The exterior is a little drab, and there is nothing particularly remarkable about its appearance. But the complex, once known as Lookout Mountain, has an incredible history. Between 1947 and 1969, some of Hollywood's most talented scriptwriters, producers, editors, and directors made furtive journeys to this place to work on a top-secret project: filming nuclear explosions.
The United States Air Force established Lookout Mountain in 1947 in order to produce movies and photographs of nuclear tests. It was a full-service facility: military and civilian filmmakers would head to test sites in the Nevada desert or Pacific islands, capture footage of exploding bombs, and bring it back to Laurel Canyon for editing and post production. 
The facility was equipped with a soundstage, screening rooms, film storage vaults, and, naturally, a bomb shelter. During its 22 years of operation, Lookout Mountain Laboratory produced approximately 6500 classified films for the Department of Defense and the Atomic Energy Commission, documenting nuclear test series such as Operation Greenhouse, Operation Teapot, and Operation Buster-Jangle.
The compound has since been converted into an eight-bedroom, 12-bathroom residence. In January, Variety reported that Jared Leto has purchased the former top-secret studios for $5 million.
Visit Atlas Obscura for more on the Lookout Mountain film studio.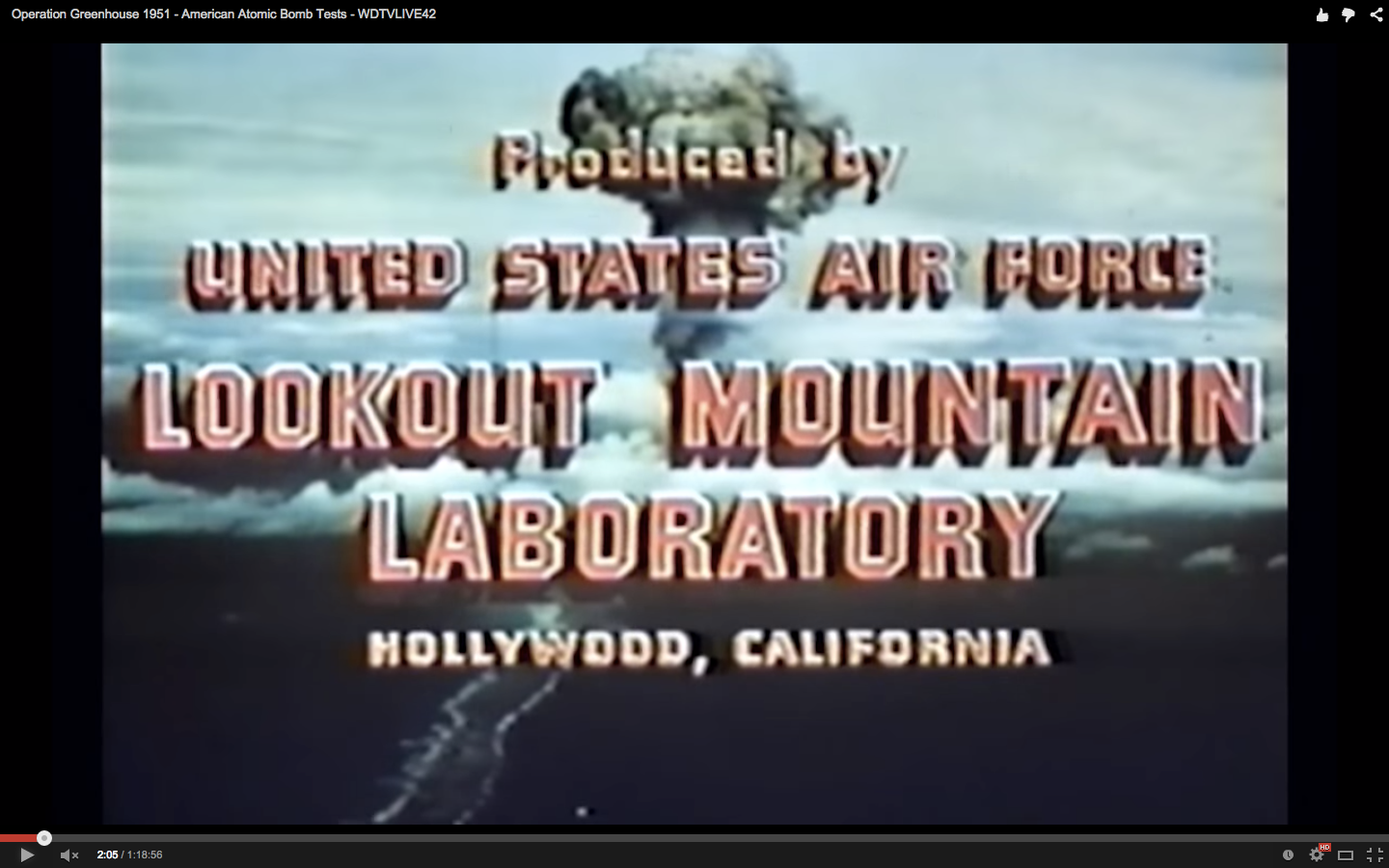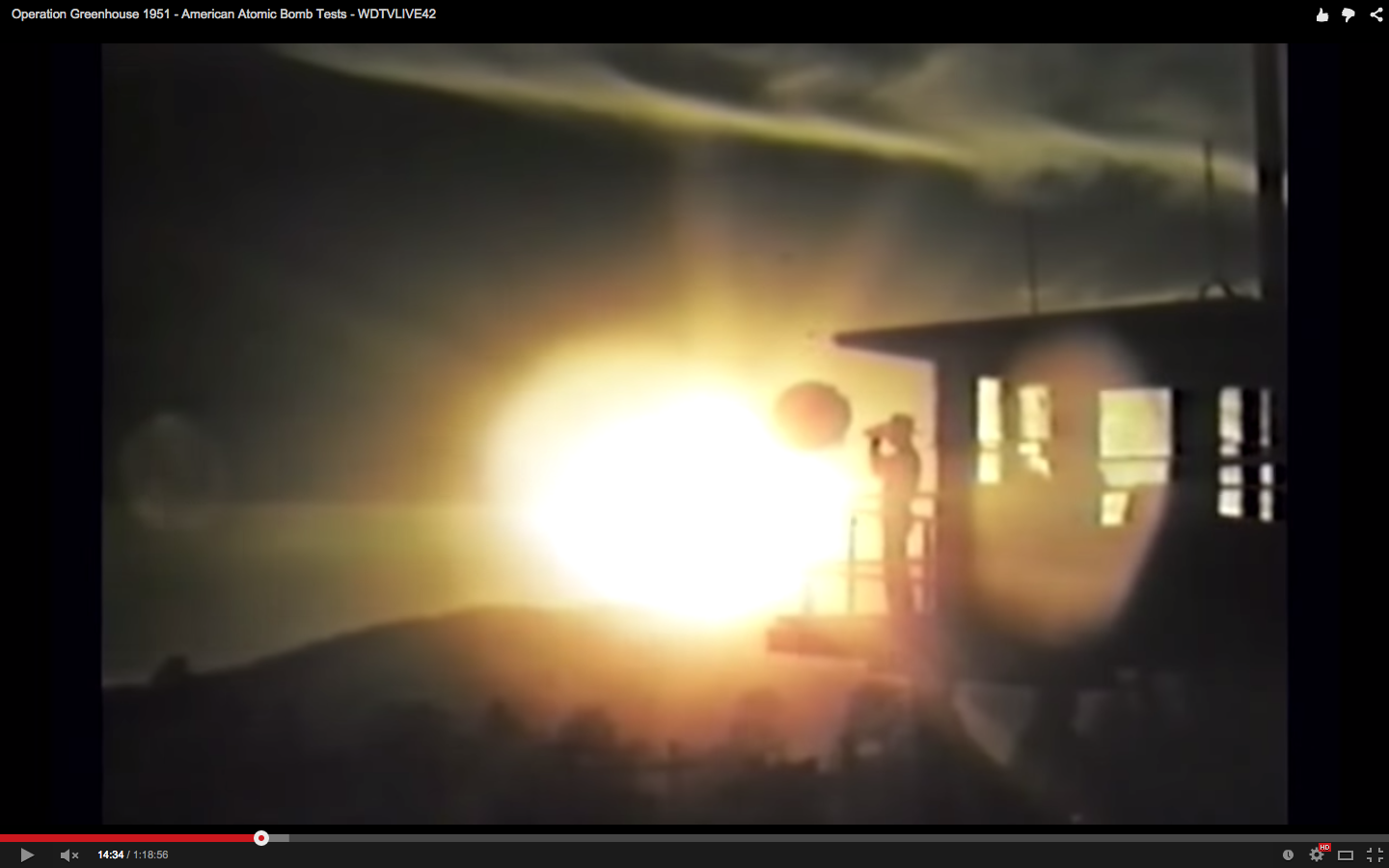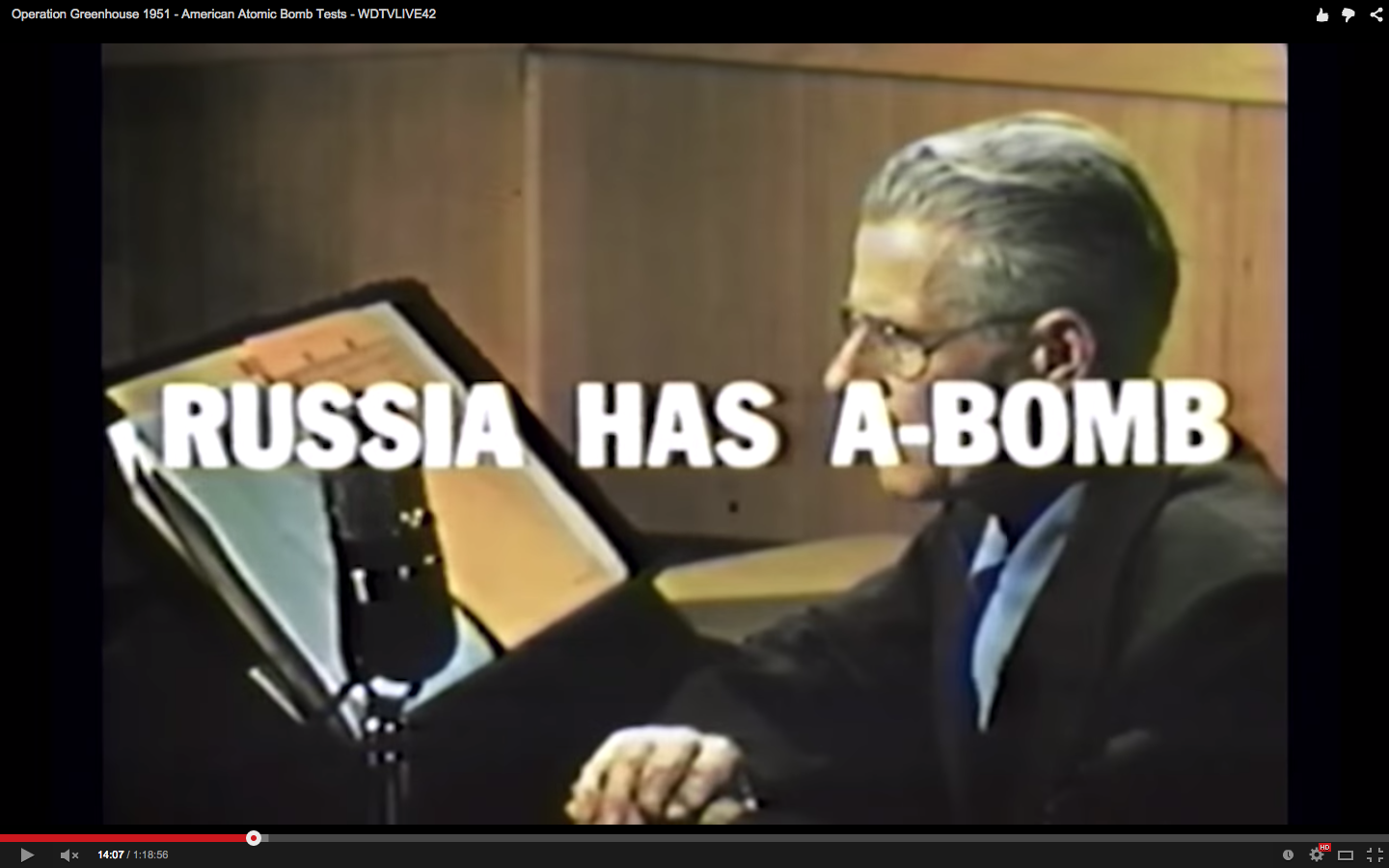 More remnants of the Atomic Age: