The Vault is Slate's history blog. Like us on Facebook, follow us on Twitter @slatevault, and find us on Tumblr. Find out more about what this space is all about here.
In his Fashionable Gentleman's Valentine Writer for 1828, British publisher Thomas Richardson gave readers text of sample valentines to use in conducting affairs of the heart. (Richardson published a companion volume for the ladies who wished to initiate romantic correspondence themselves.)
"Letter-writers," or advice books instructing readers in forms of correspondence, proliferated in the U.K. and the U.S. in the 18th and 19th centuries. (Here is the table of contents of a more comprehensive letter-writer published in the 1870s, which included form letters to be used when calling in a physician, declining a social engagement, soliciting employment, or refusing a marriage proposal.)
Historian Karen Lystra writes that the text of love letters found in letter-writers was probably rarely used in actual social situations, at least not by "native-born middle-class correspondents." A book like this Valentine Writer may have served its readers more as amusing social satire than as a source of actual help.
A few selected valentines are below; you can read the whole book courtesy of the Internet Archive.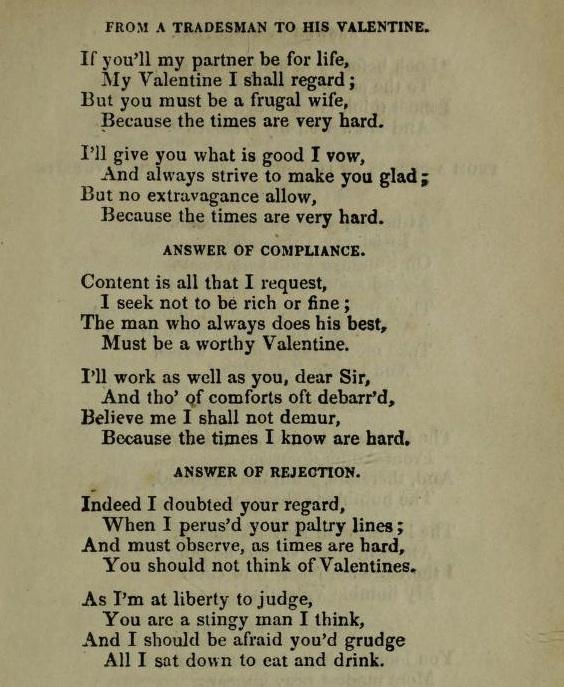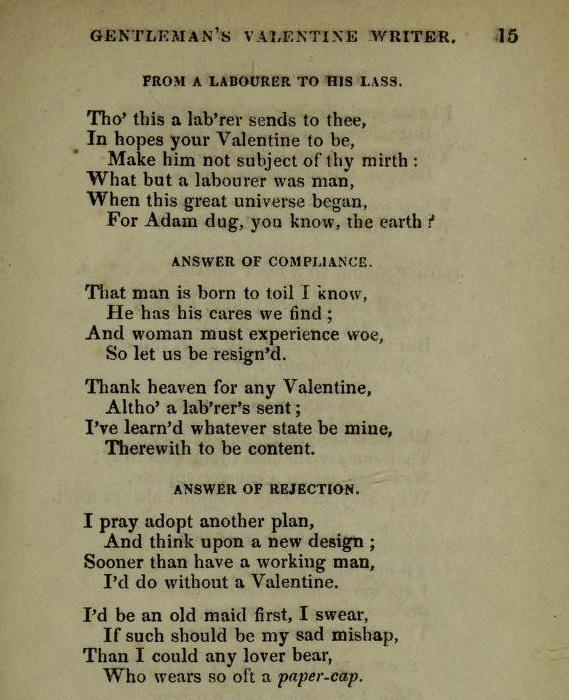 Many of these "valentines" incorporated questions of money or position into the man's appeal and the woman's reply, showing how important these issues of class were to courting couples.

A few of these verses were "vinegar" valentines, written for sending to objects of spite or distaste. (See visual examples of this 19th- and early-20th-century tradition here.)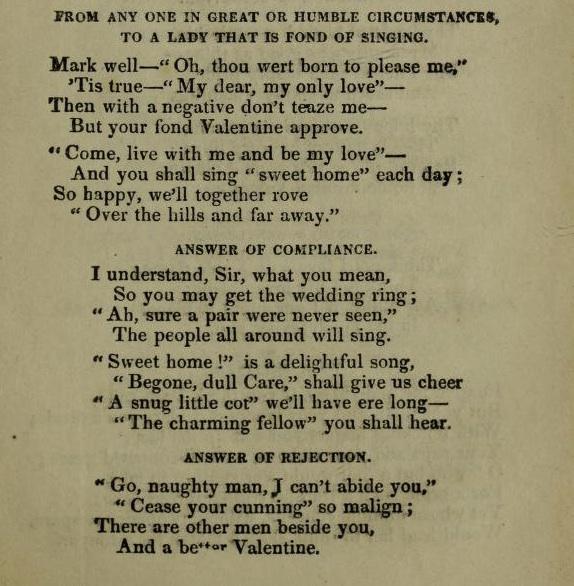 This valentine incorporated lyrics from popular songs into its appeal.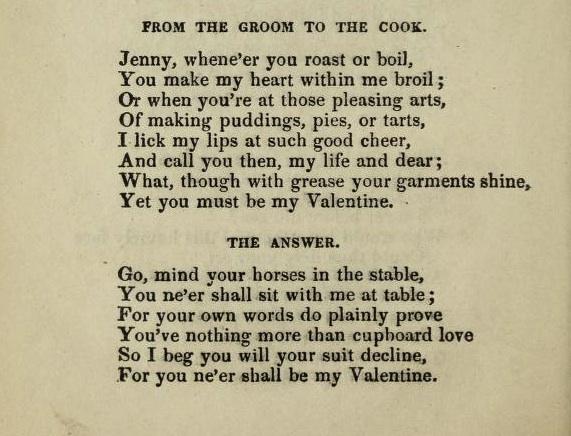 A very specific "valentine" like this one, from a groom to a cook, was probably intended to amuse readers rather than to instruct.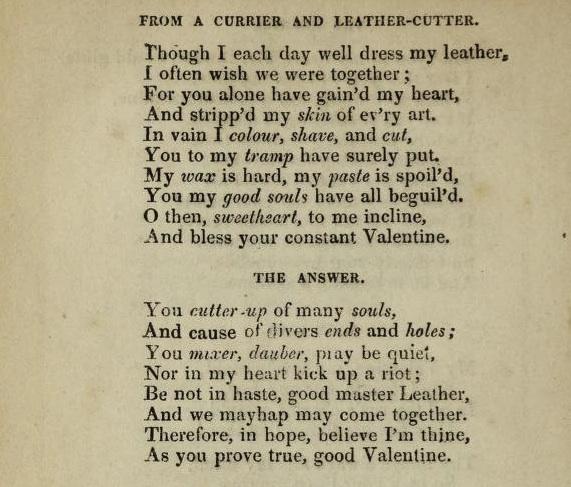 The book ends with a series of occupation-themed valentines, written in the voice of a currier, a cobbler, a "maltster," and a hatter.