Atlas Obscura on Slate is a blog about the world's hidden wonders. Like us on Facebook and Tumblr, or follow us on Twitter.
Amid the cracked, moss-covered gravestones of Greyfriars Kirkyard, an Edinburgh church cemetery established in the mid-16th century, sit two large iron cages. Each covers a grave, and each is secured with a chain and padlock. These cages are known as mortsafes, and they were installed in the early 19th century to deter resurrectionists—otherwise known as body snatchers.
As the field of anatomy developed in the 1820s, British medical schools needed corpses to dissect. Because most people believed that dissection damned a dead person's soul, cadavers were in scarce supply. Anatomists used the bodies of executed criminals, but this source also dried up after a parliamentary act reduced mandatory death penalties.
So scarce were cadavers that a thriving trade in illicit bodies emerged. Grave robbers, or "resurrection men," would dig up recently buried bodies in the dead of night and sell them to doctors willing to look the other way. To two Edinburgh men in particular, the grave exhumation seemed a superfluous step. Why dig up a corpse, they wondered, when you could generate your own?
William Burke and William Hare began supplying fresh bodies after a man at Hare's lodging house died of natural causes in 1827. Seeking a way to be reimbursed for the 4-pound rent the man owed, the duo took the corpse to Edinburgh University, where Dr. Robert Knox purchased it for £7.10s.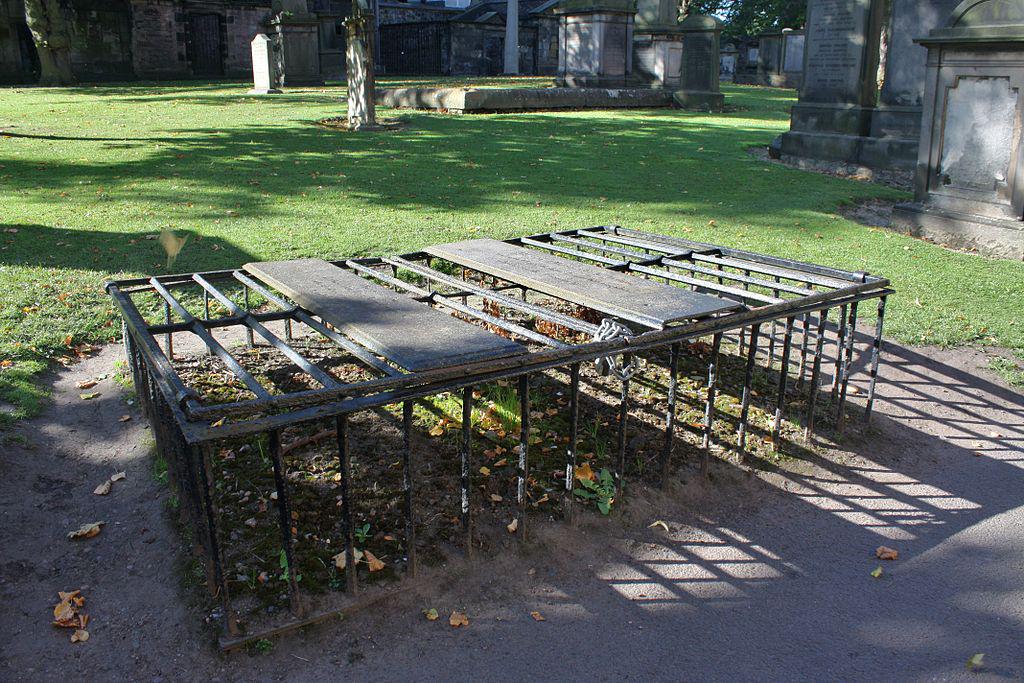 Having scored a princely sum with no questions asked, Burke and Hare were emboldened to step up their efforts. They began to prey on elderly, stray, and desperate people, on the assumption that they wouldn't be missed. The pair developed a routine: They would invite their victims to the boarding house, ply them with whiskey, suffocate them, and deliver their bodies to Dr. Knox in an old herring barrel or tea chest.
As the pace of the murders quickened and the desire for money increased, Burke and Hare became increasingly careless. After murdering an elderly woman and her deaf grandson in a particularly brutal manner—Hare stretched the young boy over his knee and broke his back as the old woman looked on—the men targeted a well-loved, intellectually disabled 18-year-old named James Wilson. When "Daft Jamie," as the locals called him, turned up on the autopsy table, several students recognized him. The jig was up.
The lack of compassion the men showed their victims extended to their treatment of one another. Due to a shortage of evidence, the court offered Hare immunity if he confessed and testified against Burke. He readily agreed, and Burke was sentenced to death, hanged, and, in an appropriate act of revenge, publicly dissected at Edinburgh University. Burke's death mask, a printed description of his execution from 1829, and a book made from his skin are on display at the Surgeon's Hall Museum in Edinburgh. 
Following the passing of the Anatomy Act of 1832, which made it legal for anatomists to obtain unclaimed corpses, body snatching became a much less pressing concern in Scotland. That said, you can still see remnants of the resurrectionist era: In addition to the mortsafes at Greyfriars, grave cages remain at Logierait kirkyard in Atholl and Cluny kirkyard in Aberdeenshire.
Visit Atlas Obscura for more on the Greyfriars mortsafes.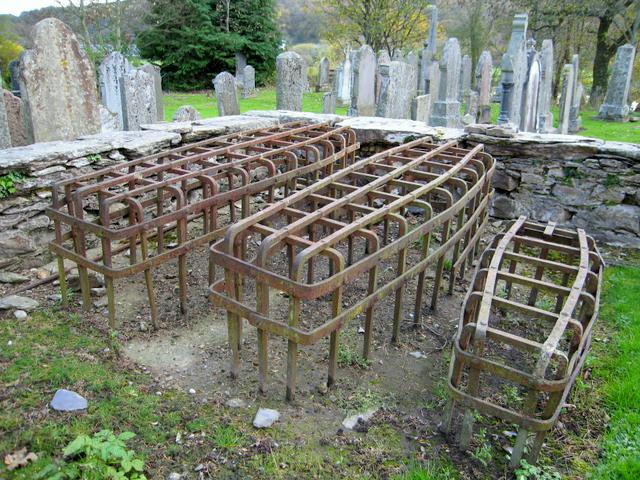 More on body snatching and grave robbing: