Dutch designer Daan Roosegaarde is a modern wizard of interactive landscapes. His poetic, art- and nature-inspired light installations include a glow-in-the-dark bike path reminiscent of Vincent van Gogh's Starry Night and a vibrant rainbow at the end of the train tracks at Amsterdam's Central Station.
Wednesday night in the Netherlands, Studio Roosegaarde previewed its latest act of self-described "techno-poetry" using state-of-the-art LED technology to create a spellbinding installation that streaks across the nighttime sky like the Northern Lights.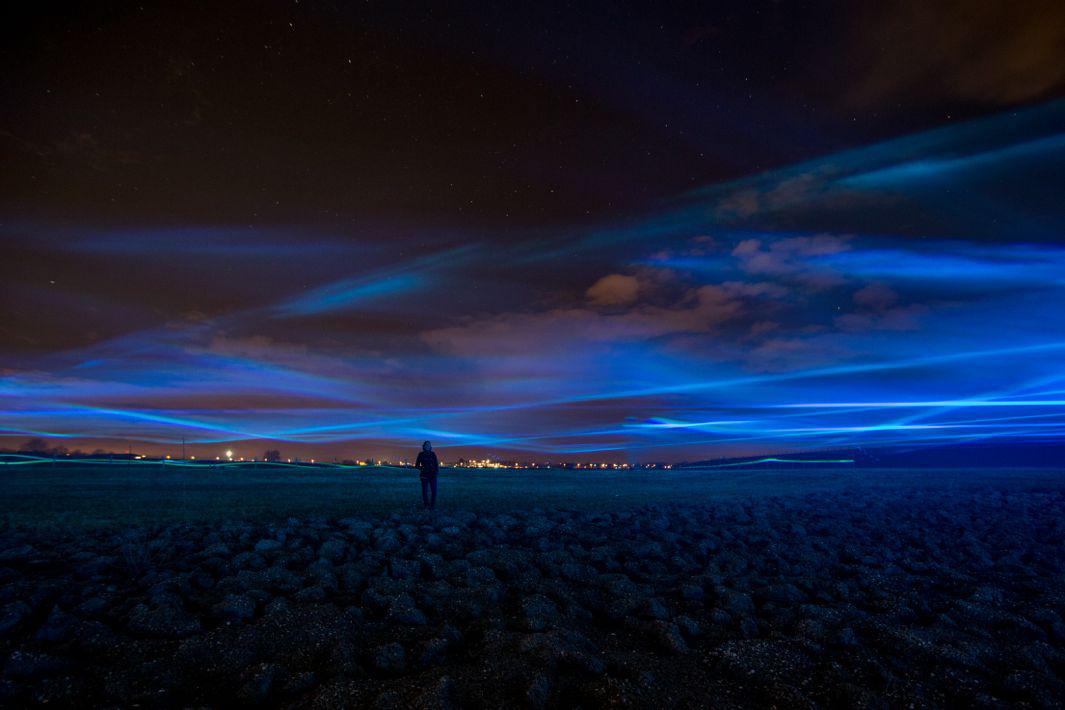 But the installation, titled "Waterlicht" (Water Light), is a project commissioned by the Dutch water board Rhine and IJssel "to raise awareness about the power and poetry of water," according to a project description. The Netherlands' geography makes much of the country vulnerable to flooding, and although its past water management strategies have been successful, the country's water awareness remains a "weak spot," the project press release notes.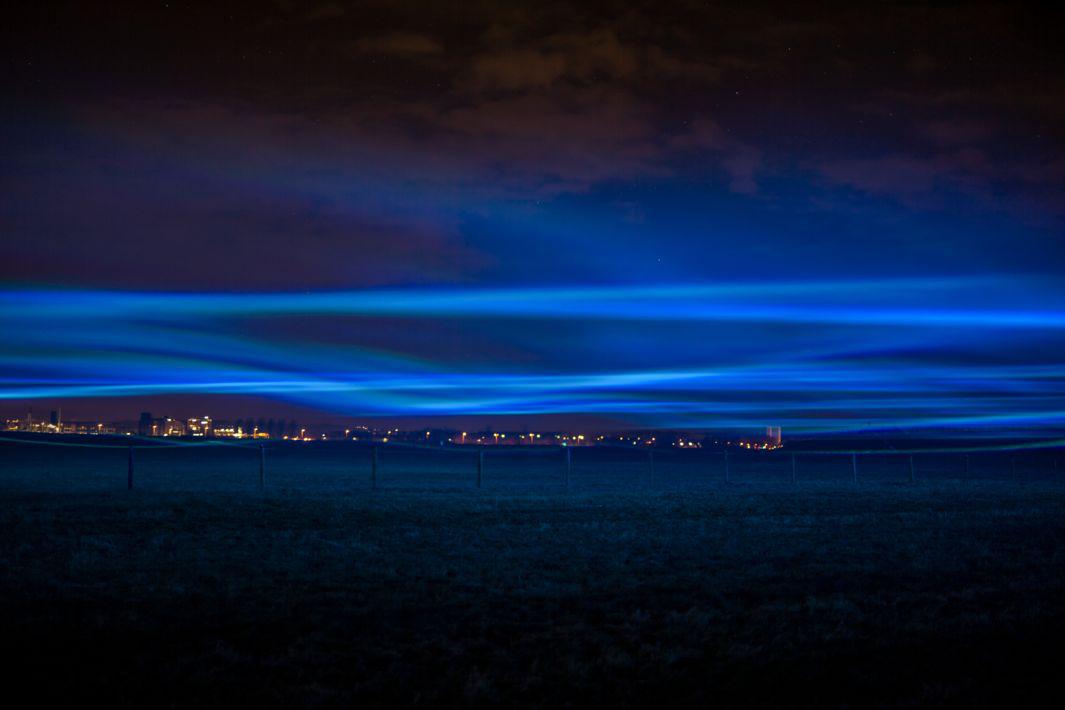 Visitors to Wednesday's preview of the installation nicknamed the exhibition the Northern Lights of the Netherlands, Jamaica den Heijer of Studio Roosegarde told me in an email. "I think it is always good when people give their own opinion about a project, and I think it's true, it looks amazing, like the Northern Lights," she wrote. "We, [at] Studio Roosegaarde, always create something where people feel amazed or inspired, and the story tells itself. [What] people call the art piece, or how they experience it, is part of the design process."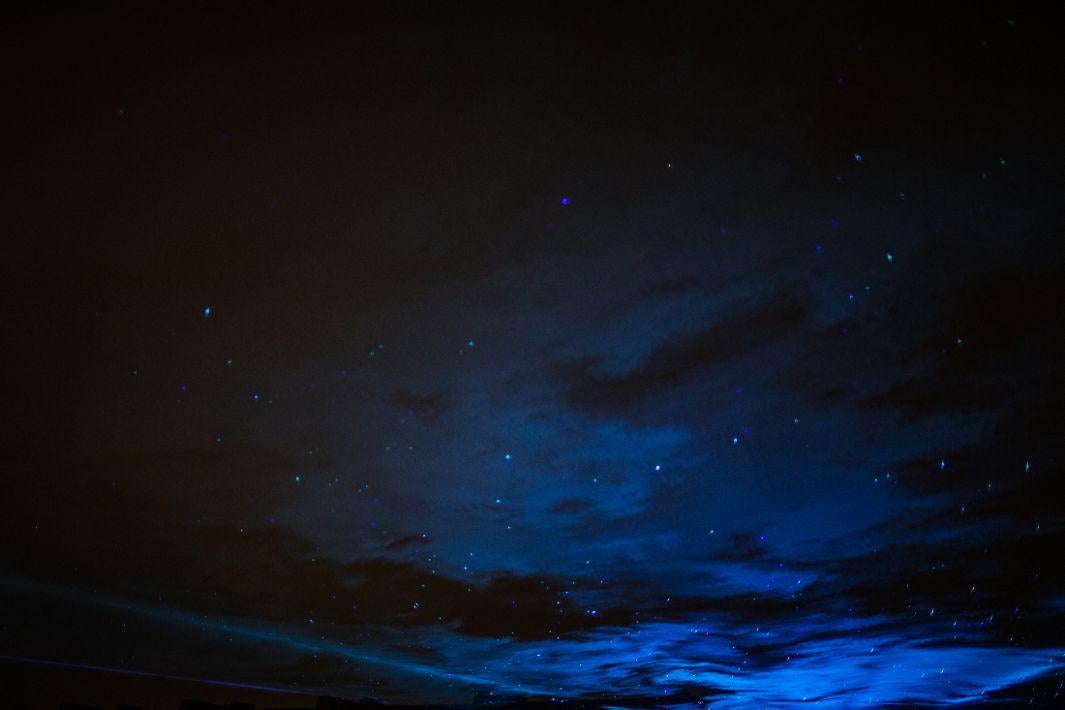 Open to the public starting today, the light show will take place nightly from 7:30 to 10 p.m. until Sunday across 4 acres of flood channel of the River IJssel near Westervoort, Netherlands. (The studio says it plans to recreate the installation throughout the Netherlands in the near future.)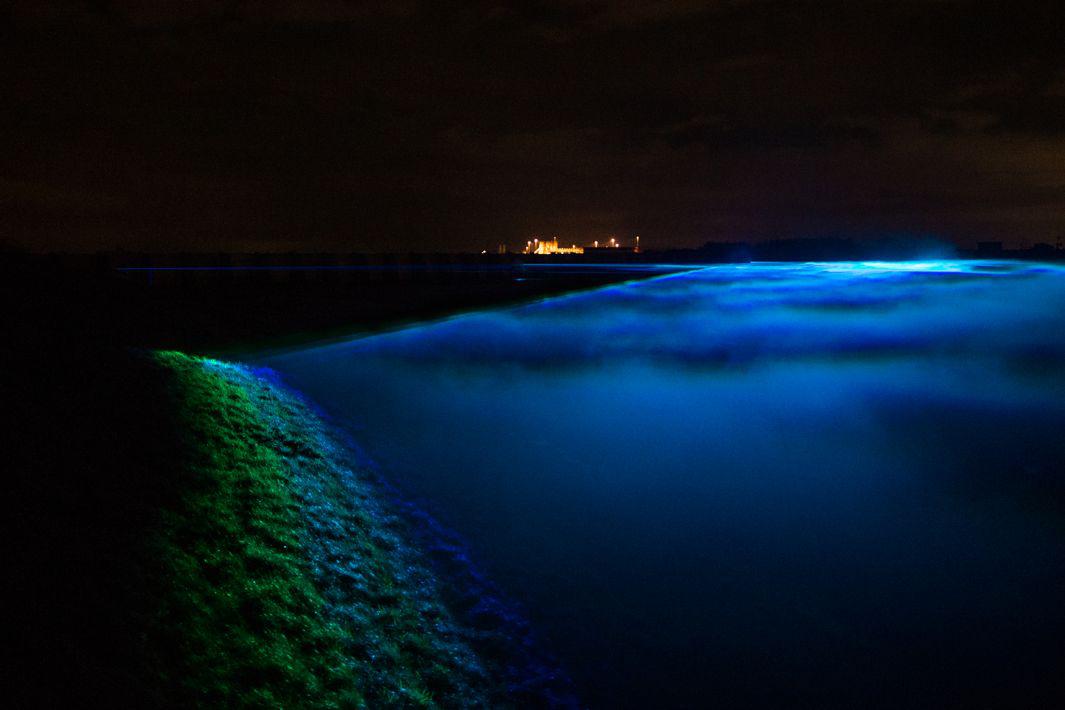 Visitors (who are encouraged to wear boots) walk on the dike while wavy lines of light are projected across the landscape, as "a combination of awareness and a dreamscape," Roosegarde says in a press release. By adding LED technology, experience, and perception, he says, "we create a virtual flood. Walking on the dike the light lines are perceived as high water, once in the flood channel you find yourself in an underwater world."