Le Monde has announced plans to build a new headquarters near the Gare d'Austerlitz in the 13th arrondissement of Paris. The winning design came from Snohetta, which will build the new headquarters with local partner SRA for France's paper of record, founded in 1944 at the request of Charles de Gaulle.
Word that the Le Monde Group, which includes the paper and several magazines, is planning to build an ambitious, futuristic headquarters is optimistic news for the business of publishing. That the news was unveiled a week after the unprecedented attacks at the Charlie Hebdo offices in Paris makes its design all the more worth considering. The building, Snohetta's first Paris project, aims to act as a bridge between the publication and its readers with public spaces that include a visitor center, auditorium, café, seating, and green areas built to welcome the public and serve as a stage for public gatherings.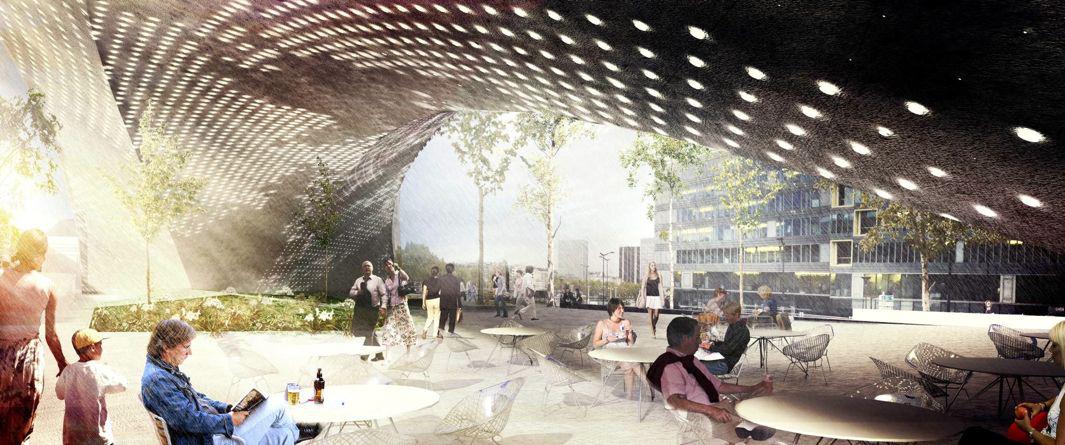 "The evolution of media is in focus and in particular the future relationship between readers and media users, the production of media on different platforms and their connection to the public at large," the designers write in a project description. "The Le Monde Group has chosen a generous, open and accessible model. In this context, Snohetta shall continue to strive for an architecture providing the public with the notion of ownership, emphasizing intimate relationships between the public and Le Monde."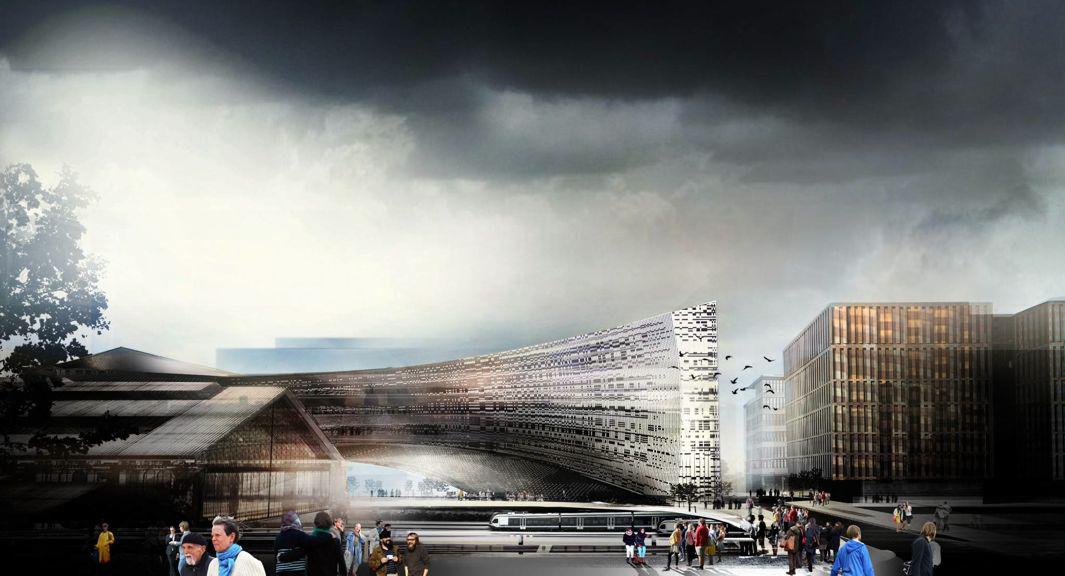 I asked the designers if the recent attacks on Charlie Hebdo meant that the design would be revised in light of security concerns.
"Le Monde has chosen a concept based on openness, generosity and accessibility for the public," Snohetta spokeswoman Julie Skogheim wrote in an email. "This shows a position which clearly defies fortification of their brand and services."