The Vault is Slate's history blog. Like us on Facebook, follow us on Twitter @slatevault, and find us on Tumblr. Find out more about what this space is all about here.
The Twitter feed @bldgblog recently shared some of these images of plans for 18th-century British forts in the Americas, from the online exhibition "The Geometry of War." The exhibition, curated by Brian L. Dunnigan, associate director and curator of maps at the University of Michigan's William L. Clements Library, contains maps from the library's collection.
Dunnigan writes in his introduction to the exhibition: "The period from the 1680s to the French Revolution has been called the 'classic century of military engineering,' a time when earlier forms of artillery fortifications were perfected and frequently tested in battle." At the end of the medieval period, the use of gunpowder for artillery rendered tall castle walls useless, and European military engineers began to dig ditches in front of lower, sturdier newly-built fort walls, piling the dirt in front of the ditch and providing double cover. The eye-pleasing geometry of these fort plans had a practical rationale: Engineers wanted to create overlapping planes of fire, so that defenders could cover every angle of approach from the walls of the forts. 
At first, American forts were less elaborate than those on the continent, since Europeans were defending against hostile Native Americans, who didn't have artillery to use against the colonizers. "As colonies grew and prospered," Dunnigan writes, "they began to present a greater threat to each other, and fortifications became more important, more sophisticated in critical areas of tension, and more like those constructed in Europe."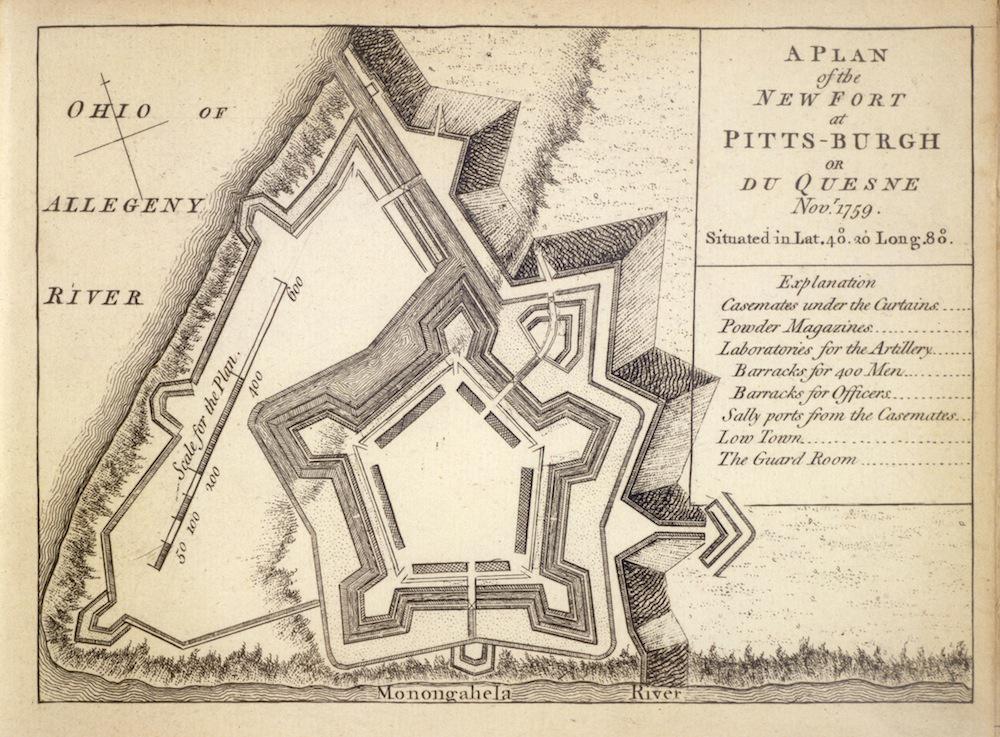 This fort was built by the British on the site of the much smaller French structure they captured in 1758, during the French and Indian War. Featuring five bastions on the corners, from which defenders could mount fire, the new fort, renamed Fort Pitt, was designed, Dunnigan writes, "to resist siege artillery."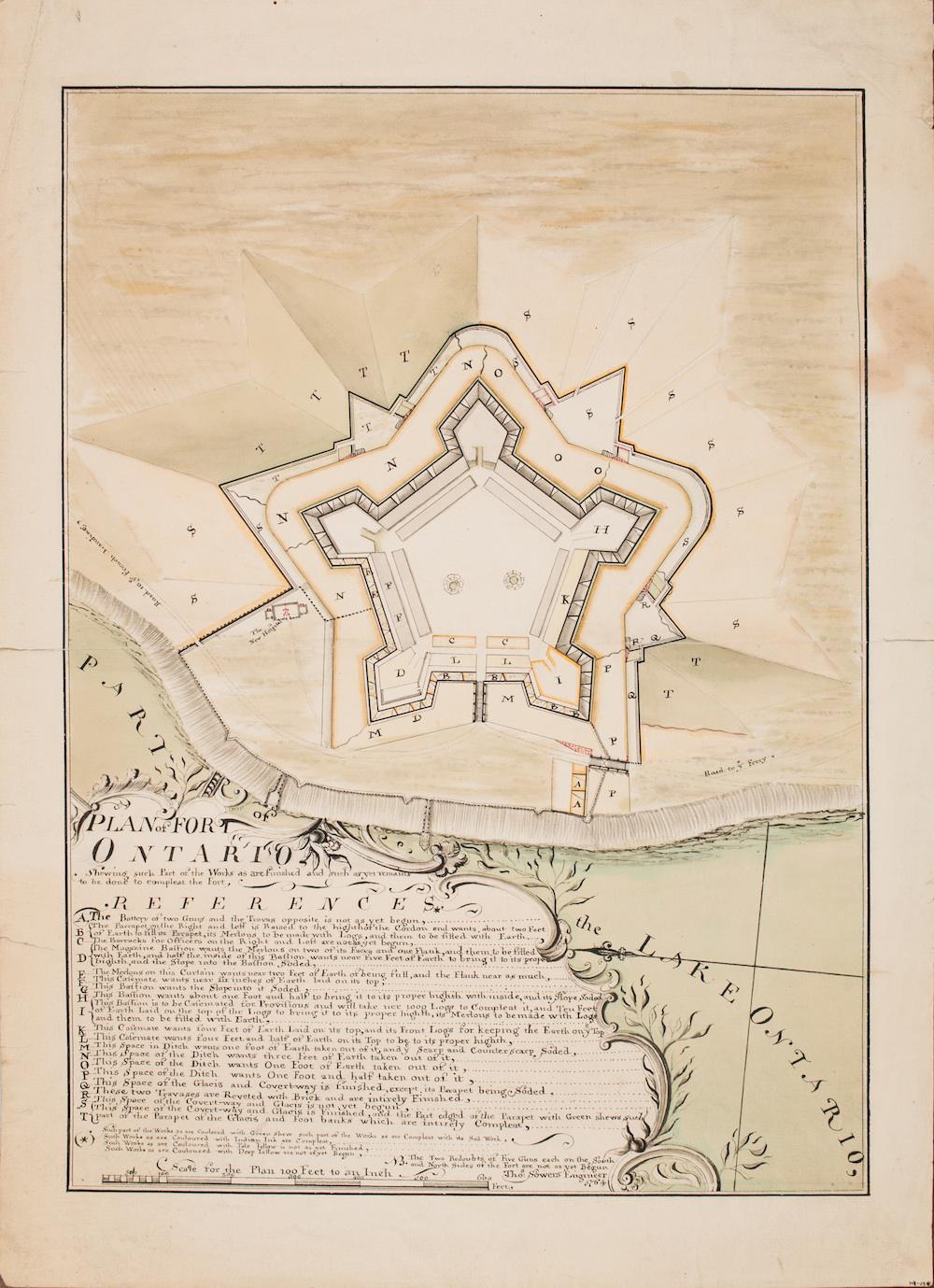 An engineer's plan of the British Fort Ontario, on Lake Ontario, five years into its construction: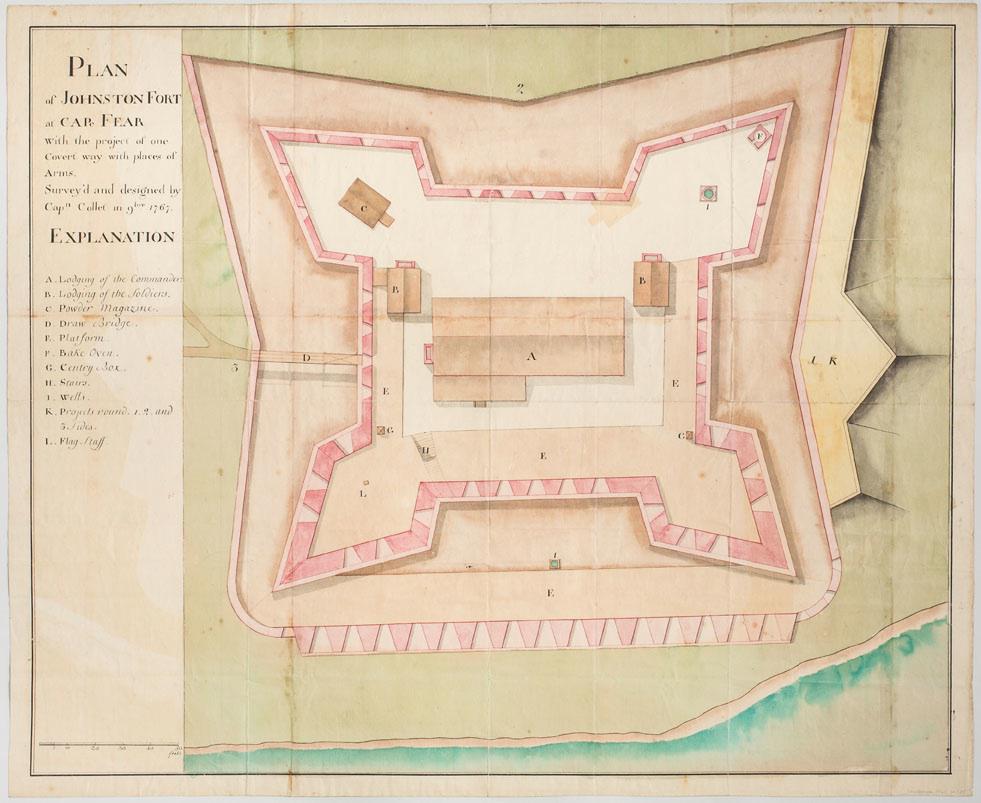 Johnston Fort was constructed to defend the British colony at North Carolina's Cape Fear from naval attack.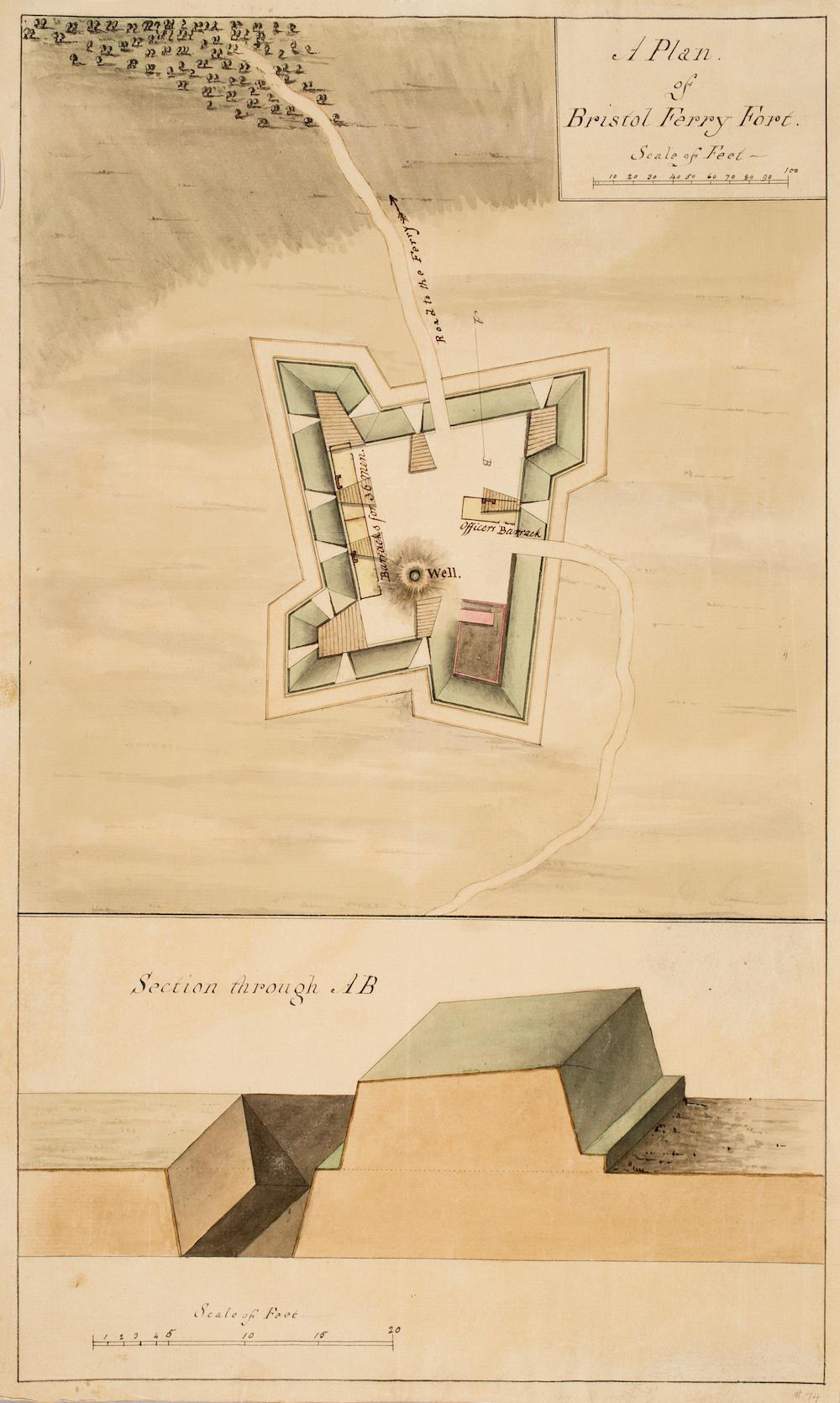 Part of the British defenses of Newport, Rhode Island during the American Revolution, this fort was constructed with a half-bastion plan, more commonly used for temporary fortifications.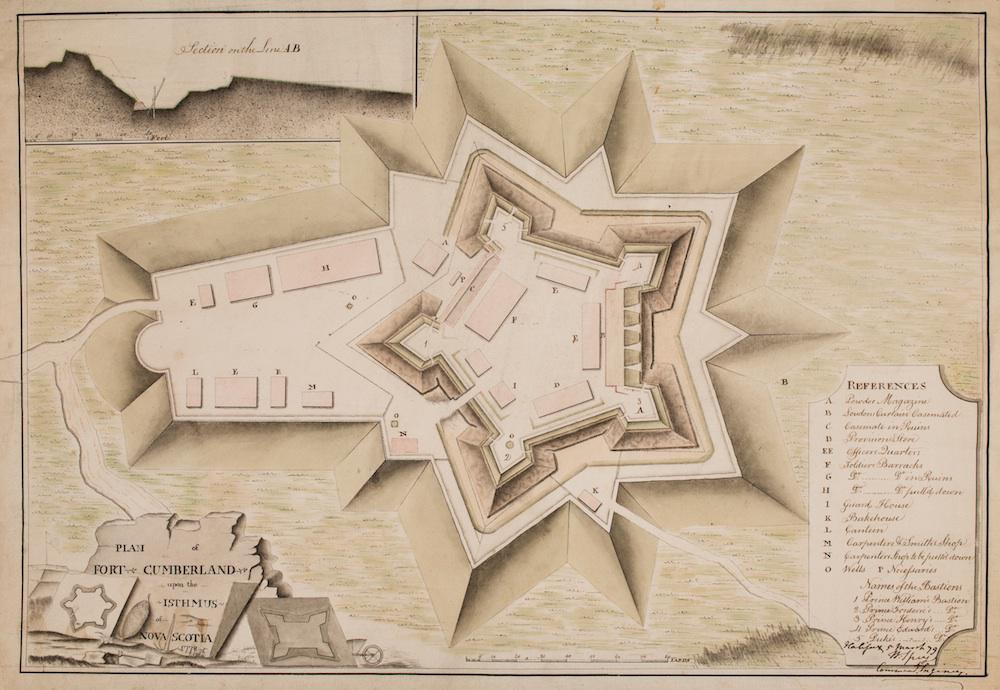 The cross-section on the upper left of the plan shows the extent of deterioriation of the fort's walls.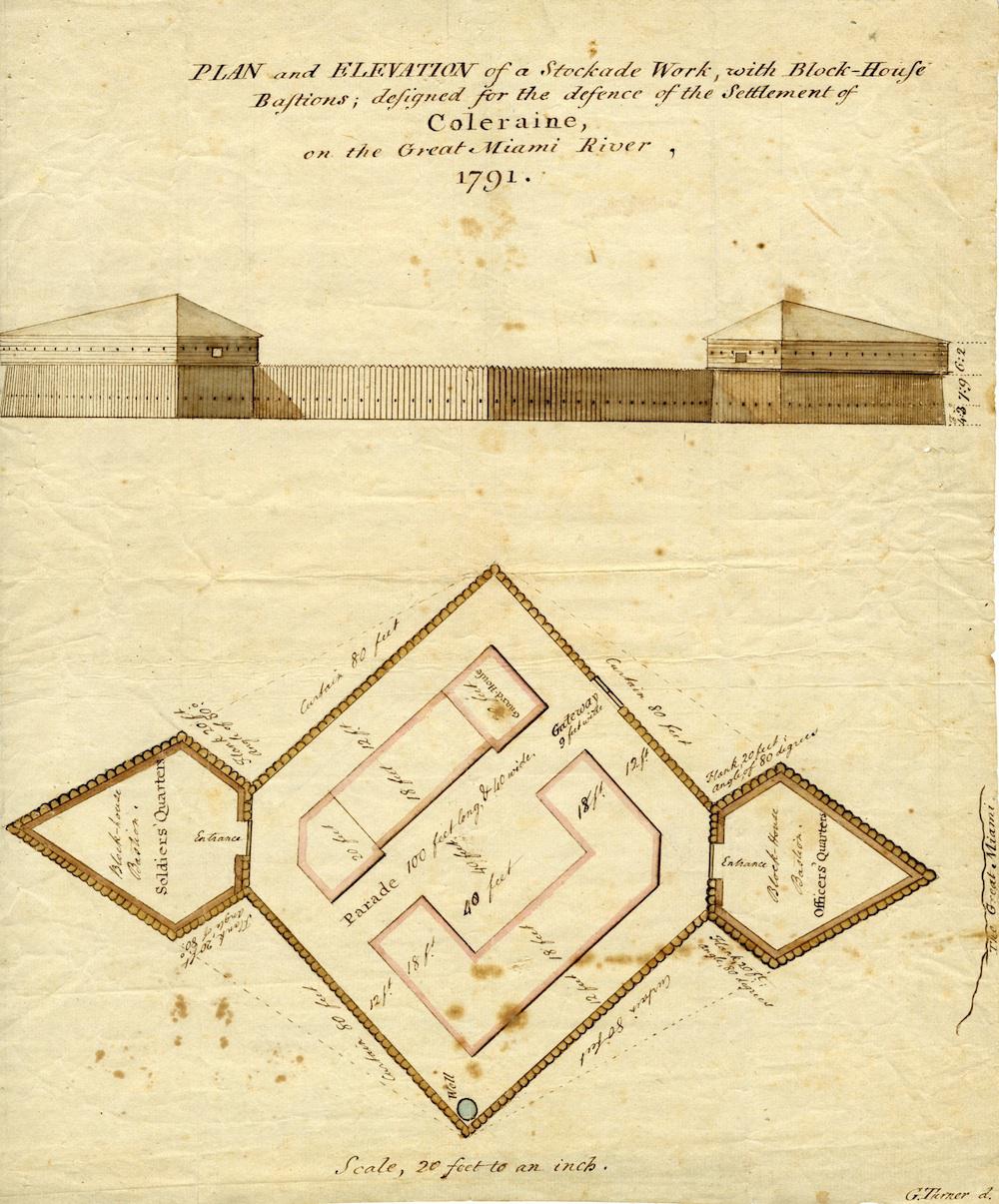 A stockade typical of those used on the frontier, constructed in readily-available wood after the American Revolution. (This one is not technically a "British" fort, but rather an American creation.) The use of only two bastions, Dunnigan writes, was "economical of the number of defenders needed and still provided adequate flanking fire in a small fortification."