To battle a tight housing market in Amsterdam that is hard on an ever-increasing number of single renters, Dutch building company Heijmans (which also built this dreamy Starry Night–inspired bike path in the Netherlands) has come up with a clever idea: planting prefab pop-up rental houses on vacant city lots that offer singles design-friendly, affordable, quality temporary housing in urban centers.
These movable dwellings are designed to rent to young, single-person households for a reasonable 700 euros ($788) per month as temporary residences located on vacant lots that are in redevelopment limbo and otherwise eyesores on urban landscapes.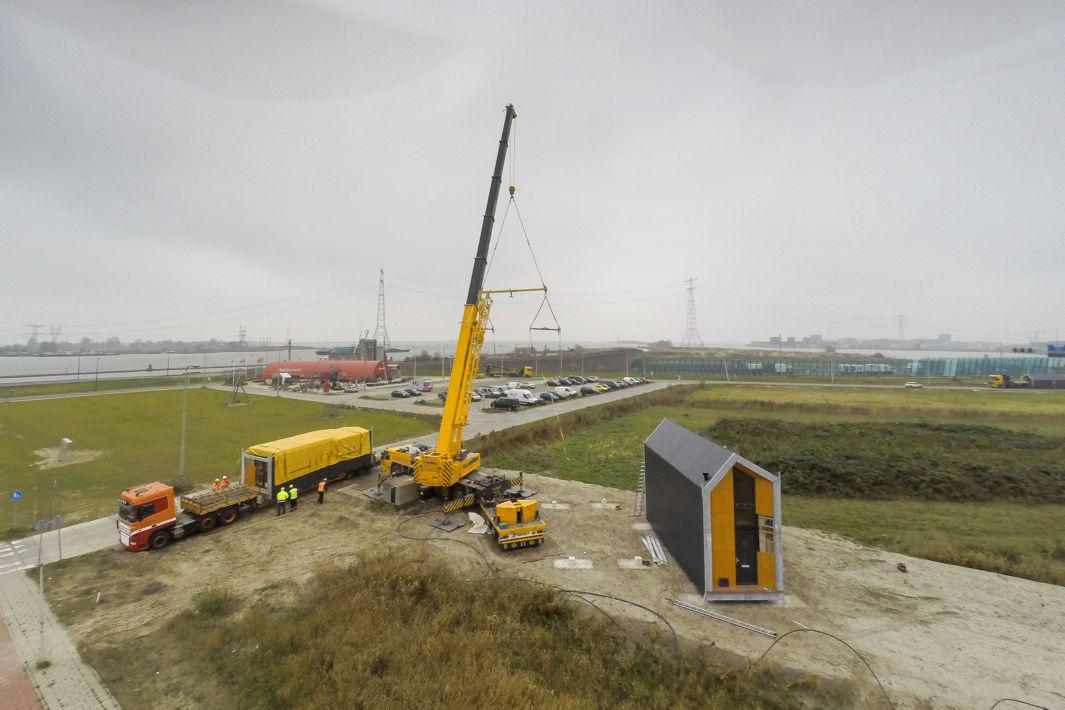 Each two-story house is roughly 484 square feet and is equipped with a kitchen, bathroom, living room, and loft bedroom. They are designed to be airy and light, with high vaulted ceilings, big windows, recycled wood facades, and outdoor terraces.
"The prevention of a homogeneous 'Construction Site Trailer' complex was one of the biggest challenges in this type of movable housing," architect Tim van der Grinten of MoodWorks Architecture said in a project description. "How can we give the occupant a sense of individuality? The architecture of this compact house is characterised by natural materials, space, openness and identity. It is a clearly recognisable property that you can make your own. It is a space a young single person can be proud of."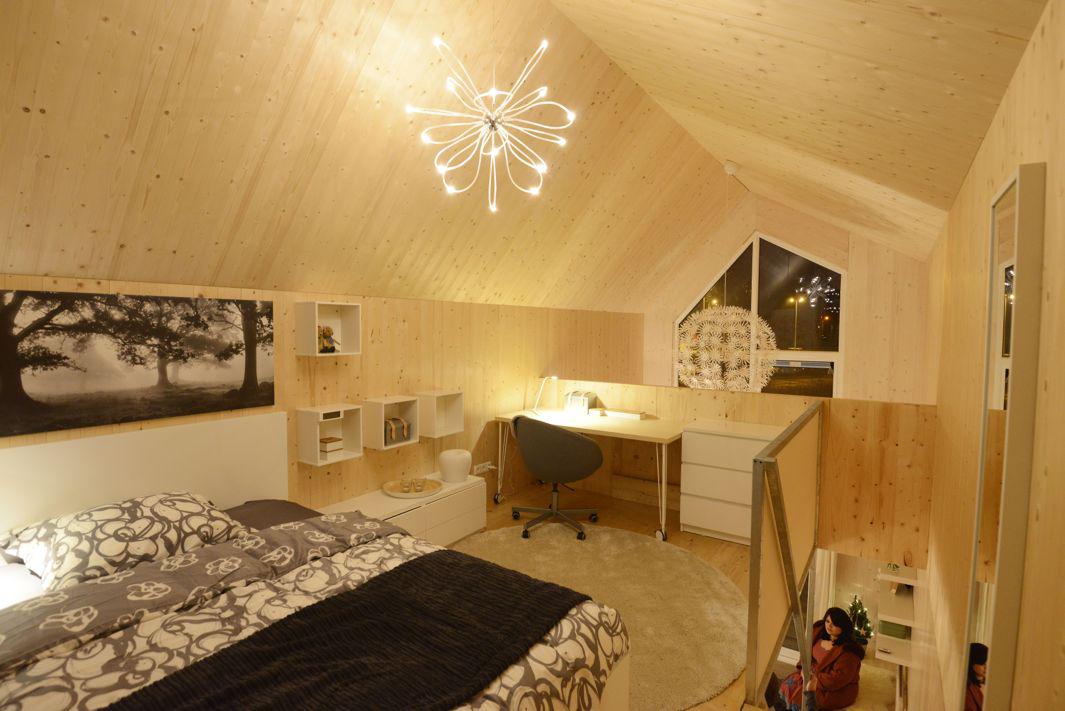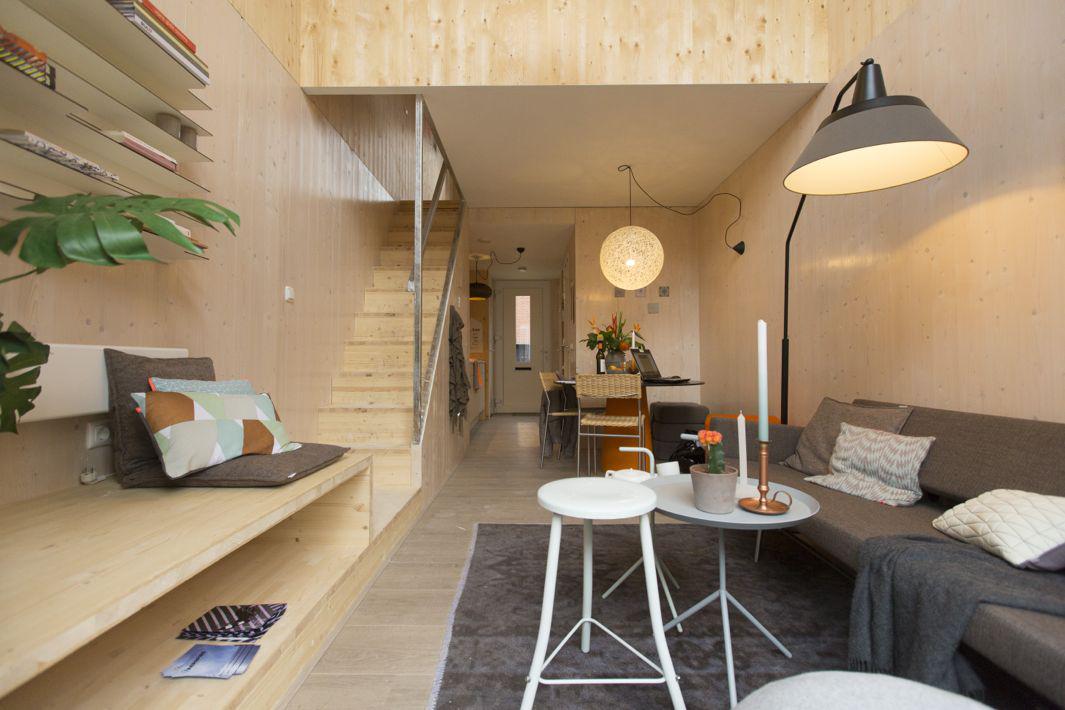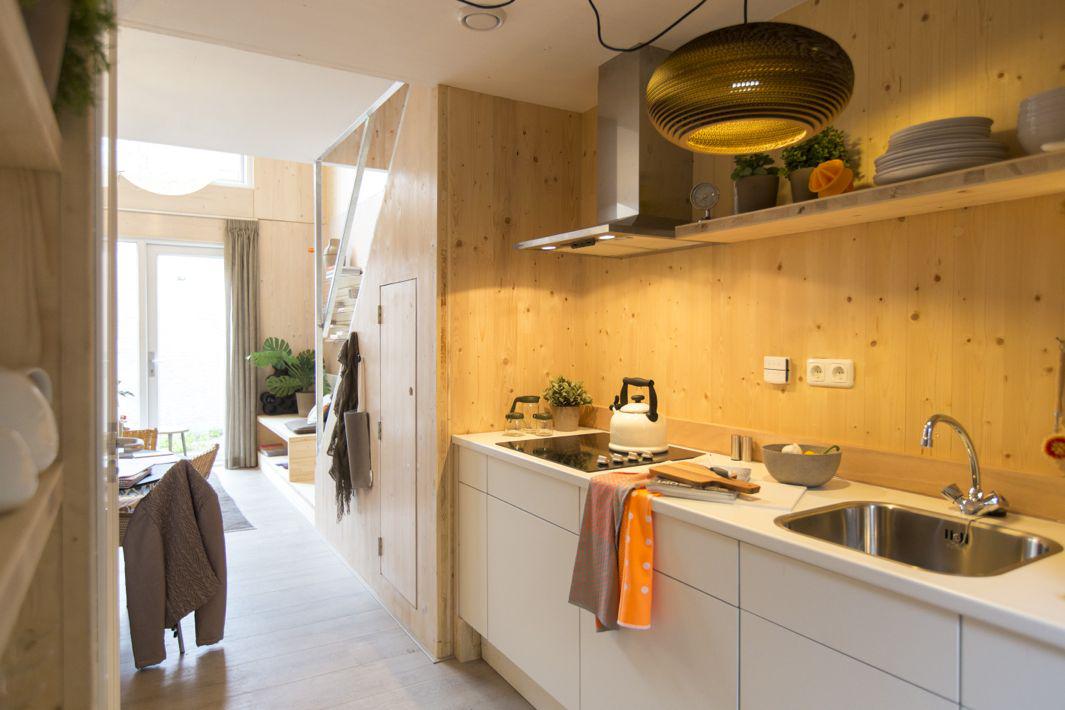 Arjan Hofmann of Heijmans told me in an email that the project was inspired by young professionals in the Netherlands who make too much to qualify for subsidized housing but can't afford high city rents and aren't yet able to buy, as well as a way to spruce up vacant urban areas. He said that Heijmans may expand the project to other renters, such as middle-aged and older people who live alone, those seeking short-term housing during renovations, or expatriates on temporary assignments.
The houses are prefabricated and can be installed on-site in 24 hours and easily moved. Hofmann says that the average length of a lease is expected to be about five years, although that would depend on the landowners and city regulations. The houses have an expected lifespan of 25 to 30 years and are currently connected to existing infrastructure for water, sewage, and electricity, although Hofmann says they are experimenting with solar roof panels with an ultimate goal of making the houses self-supporting.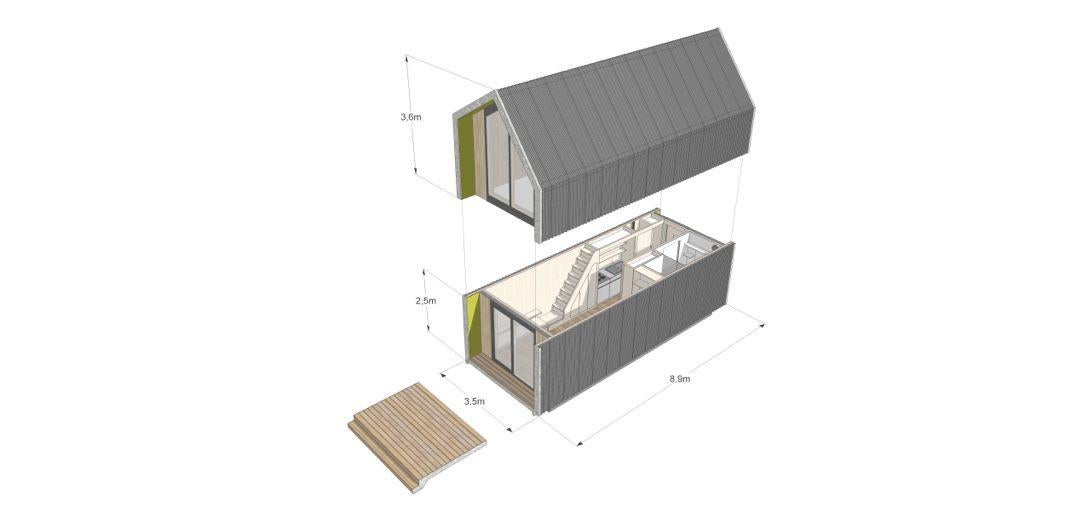 The first two Heijmans One houses were installed last month in a not very neighborhood-y vacant lot in an underdeveloped part of Amsterdam (as seen above). The rendering below offers a more optimistic take on what a cluster of pop-up houses might do for an otherwise bleak landscape: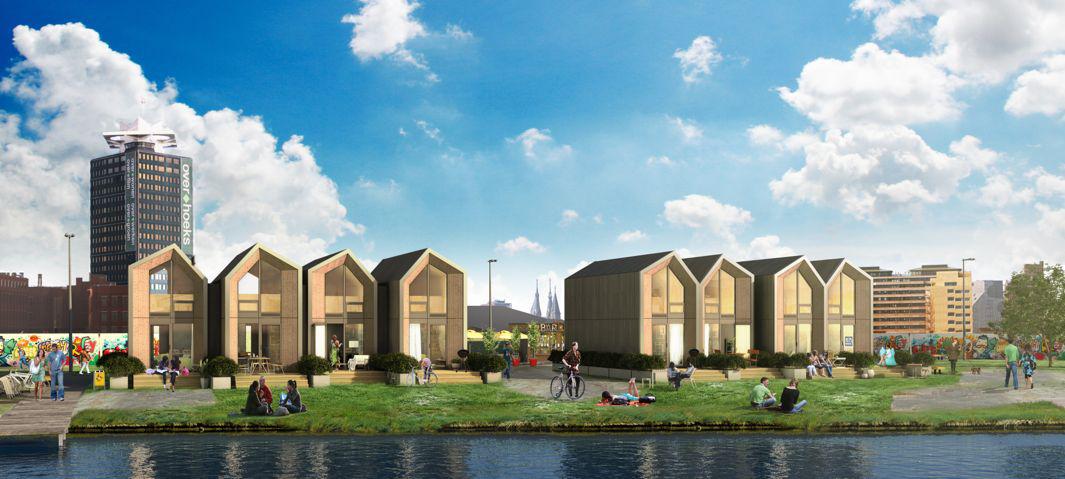 One is a test residence for prospective tenants, and the other is currently housing 28-year-old Carmen Felix, a website writer and editor who is the project's ambassador and is living in the house for three months rent-free. Felix told me in an email that although there are people living nearby, she misses basics like a supermarket close by, but she is otherwise enjoying the house. "All my friends love it, especially [because] it feels like a little hotel and I finally have my own, real place," she says. Would she stay on after the experiment is over? "I could definitely see myself living in a Heijmans One. I would love to."
Hofmann says that the company is planning to launch 30 Heijmans One houses, most likely in Amsterdam, Rotterdam, and Den Bosch, at the end of the summer. "We're also working out how to answer the international interest," he says, adding that they have had inquiries from New York, San Francisco, Ohio, Paris, London, Berlin, Barcelona, Australia, Mexico, Denmark, and around the world. "Our ambition isn't limited to the Netherlands."