So many of life's familiar objects are constantly redesigned according to the whims of fashion and the latest trends. But the curves of a classical music instrument seem almost sacred, inviting design changes—apart from exceptions such as this 21st-century cello—that tend to be of the nip-and-tuck variety, preserving familiar forms and ageless appeal. Even Liberace's piano, after all, is really only a tarted-up version of a classical shape.
But this week Hungarian pianist Gergely Bogányi unveiled a radical redesign of the grand piano, a project he initiated in order to make it sound the way he heard it in his head. Produced by Louis Renner, a world-renowned German company that specializes in making piano actions and hammerheads, Bogányi and a team of designers and engineers spent more than a decade rethinking the piano's 18,000 parts from the inside out.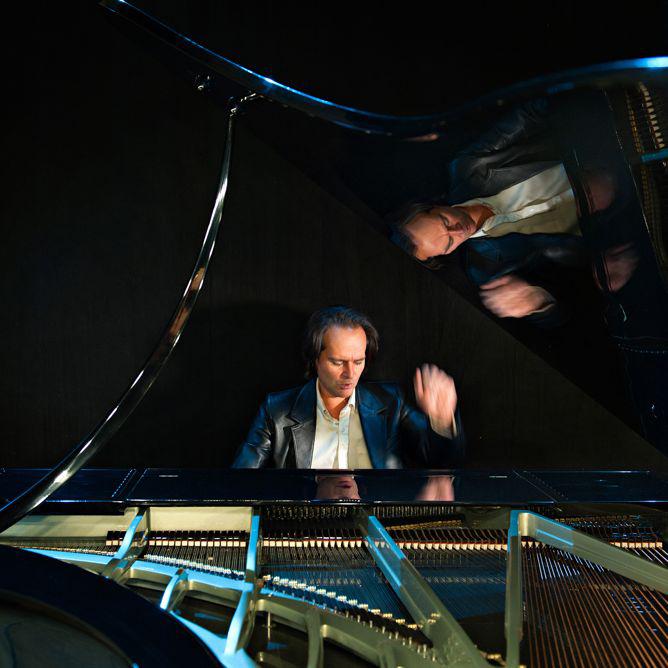 Bogányi writes on the piano's promotional website that he is following in the footsteps of the great Hungarian composer and pianist Franz Liszt, who worked with 19th-century piano manufactures to improve the instrument's sound to match the expectations he had in his mind. The new piano, Bogányi says, "is born out of deep love, and humble respect for classical piano tradition, built upon a lifetime desire to improve upon it with fresh innovation in sound and design."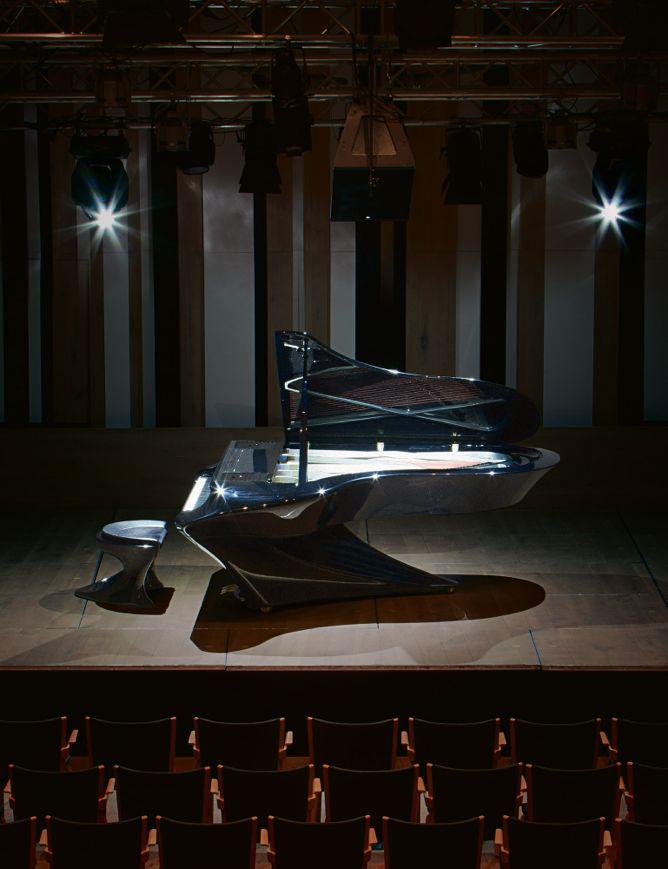 Bogányi's piano incorporates a weather-resistant composite soundboard within a modified traditional iron-and-wood piano frame that creates a stable, clear sound in all climates and allows the instrument to stay in tune longer than a traditional piano. Bogányi says he was inspired by traveling the world with his piano tuner, who was constantly trying to create a consistent, quality sound in every piano. "It was always so difficult with each concert hall having such different conditions that affected the piano," Bogányi says. "Dryness, dust, humidity were always a factor. Could we find a way to keep this quality consistent?"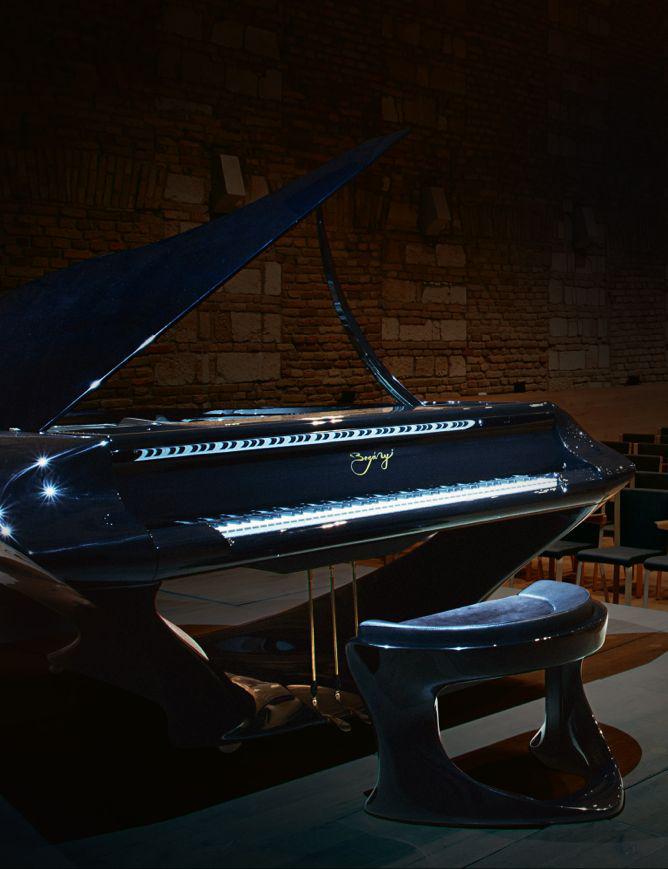 It's difficult to get a sense of how the redesign affects sound quality by watching the brief promotional video below, in which the human playing the piano is strangely absent. (You can listen to additional excerpts of the piano's sound on its website or watch video of the pianist playing the instrument from Reuters.)
But it doesn't take a classical music expert to see that this looks nothing like a traditional piano. A commenter on Dezeen called it "the love child of Verner Panton and a Steinway." Another said: "I want to drive this piano on the [Autobahn]." The manufacturers say that the design is based on the movements and flows of classical music, with curves and clean lines that make it a contemporary piece of functional art that keeps pace with the world's new performing art spaces. It notes that the piano only has two legs instead of the traditional three "to allow an additional bottom passage for the sound to reach the audience."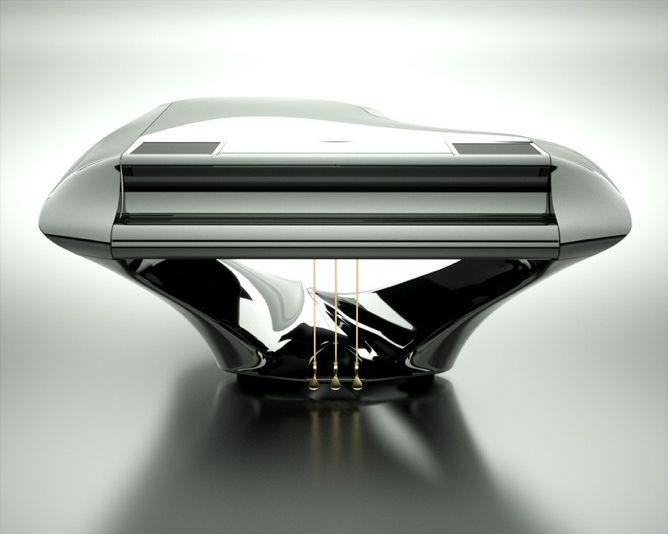 But why redesign the piano, invented around 1700, for the 21st century?
In an essay included in the piano's brochure, music historian and piano technician János Mácsai notes that in the second half of the 18th century, the fortepiano was in constant development, with new models becoming obsolete after five years until the 1880s. These changes were a dynamic force in the compositions and playing styles of classical greats including Haydn, Beethoven, Liszt, and Chopin, each of whom had his preferences. Mácsai  adds that the piano had evolved by the end of the 19th century to be able to fill large concert halls with sound and stand up to orchestras, at which point the development of the instrument stalled. He points out that 98 percent of the world's concert halls use a Steinway Model D.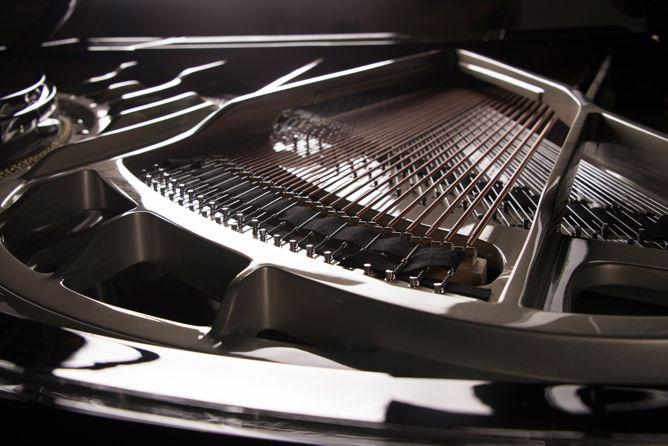 "If today someone starts to develop a piano, he does so not to make one better than before," Mácsai writes, also noting that classical repertoires favored by audiences are "not exactly fresh either." Musicians and designers such as Bogányi do so, he writes, "because they want something different. A different sonority, a different weighting of inner parts, a different resonance, the different manifestation of physical and intellectual energies, in short, different possibilities."