Currently on display at the 2015 North American International Auto Show in Detroit are two human-powered concept cars that offer an alternative vision of how a futuristic vehicle might look and operate. "Future Cycles" from Ann Arbor, Michigan-based designers Cameron van Dyke and Rachael van Dyke of The Future People are human-powered vehicles that offer "the weather protection and carrying capacity of a car with the efficiency of a bicycle to create a 'hybrid' vehicle—half car and half bicycle."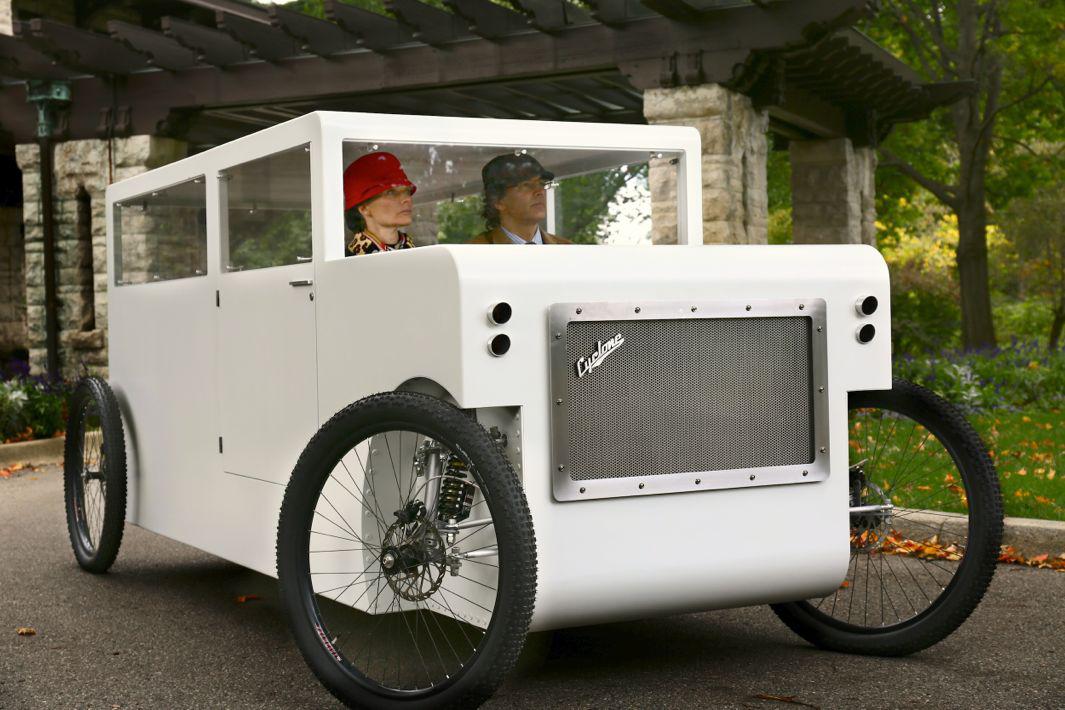 Cameron van Dyke says that they wanted to see how far they could push the legal definition of a bicycle to create a carlike experience with low energy output. "In doing this we hope to get people to consider if there might be better ways to transport ourselves around the American infrastructure," he says.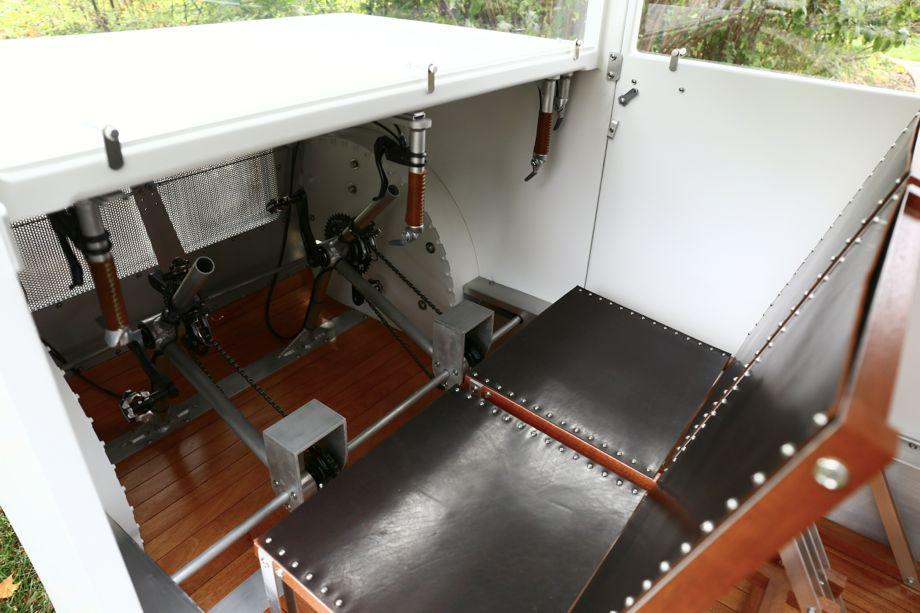 First is Cyclone, which the designers call "a human-powered retro-futuristic luxury vehicle." Two riders are required to pedal it from the front seat (with space for two passengers in the back). It's made using a combination of boat-building and bicycle technology, with brushed aluminum details and a leather and mahogany interior.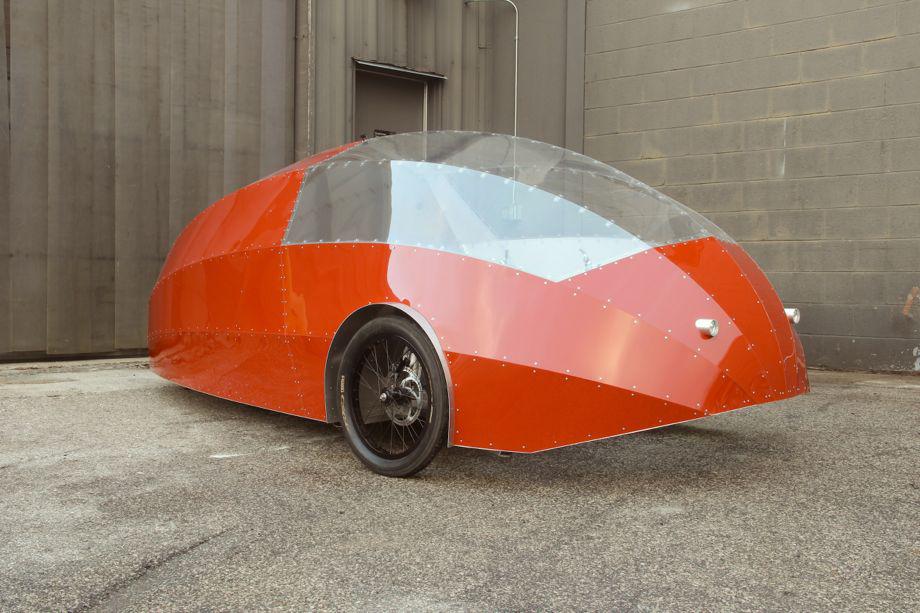 The designers call the smaller, lighter, and more aerodynamic three-wheeled Zeppelin "a human electric hybrid vehicle." Inspired by Buckminster Fuller's Dymaxion car, it's powered by two riders plus a 750w electric rear motor and can cruise up to 25 mph on flat ground. Made of aluminum and polycarbonate, it weighs in at 270 pounds, has a 20-mile electric range, and gets the equivalent of 700 miles per gallon. "The motivation for this project is to explore alternative value systems in transportation," Cameron van Dyke explains. "It is about questioning our country's energy use, health, safety, and access to travel. … My hope is to get people to imagine new possibilities for the way we travel."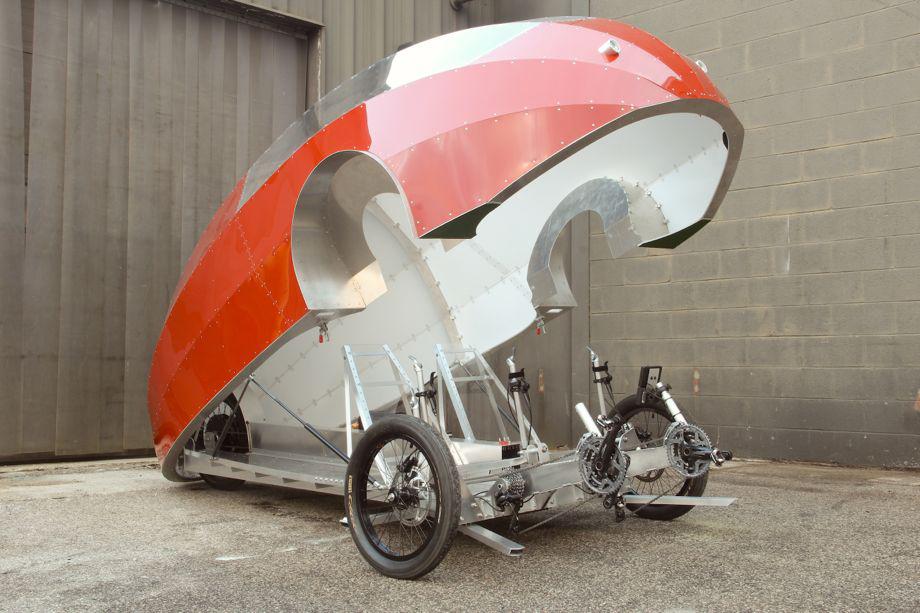 Future Cycles will be on display at Detroit's auto show through Jan. 25. Check out the video below to see the Zeppelin in action.
Via Designboom