The Vault is Slate's history blog. Like us on Facebook, follow us on Twitter @slatevault, and find us on Tumblr. Find out more about what this space is all about here.
I'd like to sing the praises of large-format, image-heavy historical books that are creative in approach and gorgeous to peruse. I suppose you could call them coffee-table books—they are handsome enough to be used for display—but the ones I like the most also contain great text, and you may find yourself reading them in earnest. I'm rounding up some of my favorites from this year, so that anyone who's still looking for a holiday gift for a history fan might find inspiration. 
I'll start with a few books of historical photography. Picturing Dogs, Seeing Ourselves, by Ann-Janine Morey, is a lovely collection of vernacular 19th- and 20th-century images of dogs and their owners. The book's 115 photographs—snapshots and studio portraits—represent all kinds of family groups and individuals with their dogs, captured in various settings. Morey complements the images with thoughtful text on the cultural meanings of American dog-owning over the years.
I am a huge fan of the book For a Love of His People: The Photography of Horace Poolaw, and ran some images from it on this blog in September. Poolaw was a Kiowa photographer who worked in a multitribal community in Oklahoma in the middle of the 20th century. His photographs—which he took not for publication, but for the use and enjoyment of the people around him—are moving, humane, and beautiful.
The Imperial War Museum's The Great War: A Photographic Narrative (by Mark Holborn and Hilary Roberts) is hefty and stunning. Even a person with an interest in World War I will likely find many images in it that she hasn't seen before. While the array of perspectives is fascinating—the editors have included works by German Army photographers—I found the book's photos of stacked ammunition, queued airplanes, and layered barbed wire to be the most compelling, bringing home the material scale of the war in a whole new way.
Histories of infographics and maps give great context to the kinds of information-packed images that tend to flit around the Internet without much to anchor them. A History of the Twentieth Century in 100 Maps, by Tim Bryars and Tom Harper, doubles as an overview of the explosion in types of cartography in the last century. Their collection ranges from official tactical maps for waging war, to a map of the opium trade in 1907, to Tolkien's map of Middle Earth, to maps used as postcards and games, all accompanied by discussions of origins and meanings.
Aristotle's Ladder, Darwin's Tree: The Evolution of Visual Metaphors for Biological Order, by J. David Archibald, will appeal to anyone interested in biology or the history of infographics. Draft maps, charts, diagrams, and notes (including many by Darwin) show how scientists and laypeople worked out the visual language we have used to understand the relationship between living things. Relatedly, The Book of Trees: Visualizing Branches of Knowledge, by Manuel Lima, includes many rich examples of ancient and modern tree diagrams. I featured a chart from this book—a representation of the midcentury explosion in petroleum products—on this blog in April.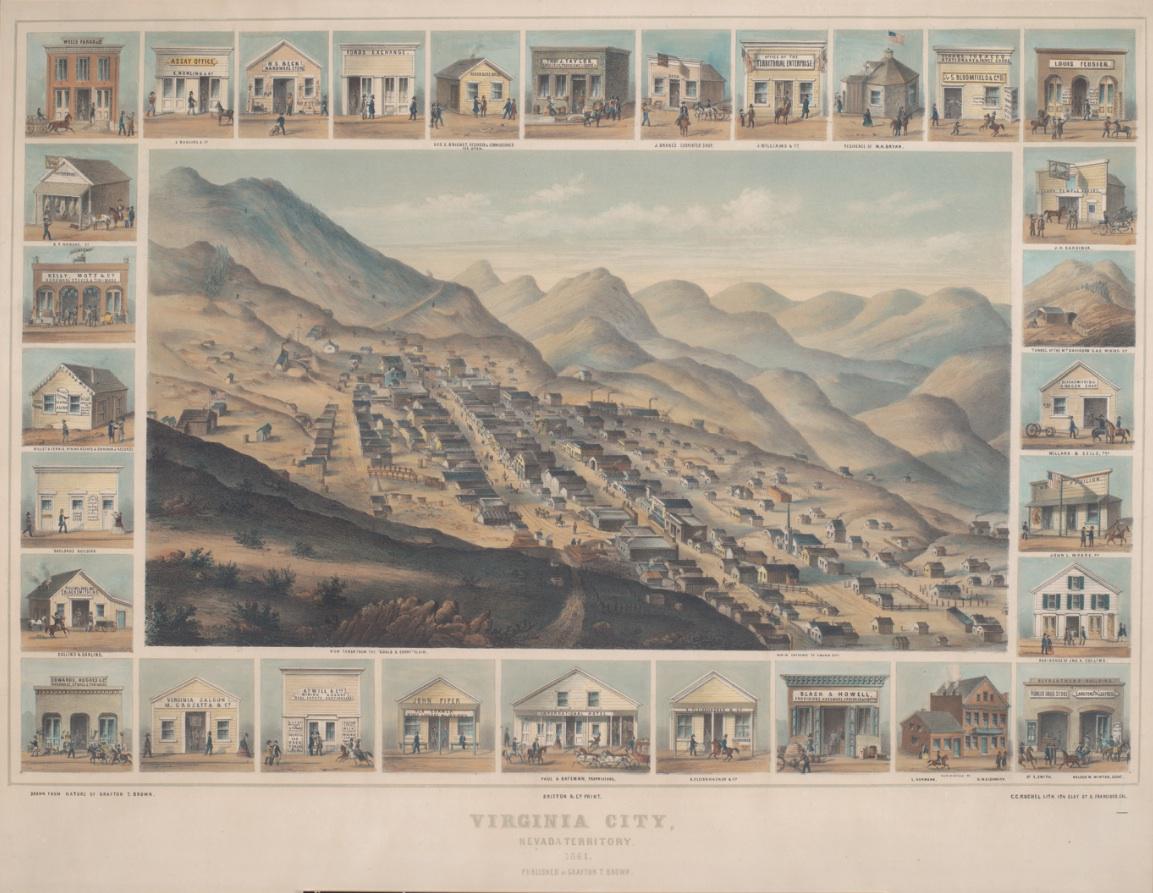 San Francisco Lithographer: African-American Artist Grafton Tyler Brown, by Robert J. Chandler, is a biography of a working commercial artist in the 19th-century West, complemented by sharp examples of his work. Brown's lithographs, which mostly appeared in quotidian contexts (billheads, checks, labels), are absolutely gorgeous; viewed together and in sequence, they offer a real sense of what the print culture of early San Francisco might have looked like.
The Sick Rose: Disease and the Art of Medical Illustration, by Richard Barnett, is a beautifully-designed book of 18th- and 19th-century engravings, drawings, and lithographs of suffering patients, from the Wellcome Library's collection. (I wrote about the online circulation of some of these images earlier this year.) The book is organized by disease, and Barnett's introductory text for each section describes medical and cultural beliefs about the affliction at the time, putting the terrible, compelling images in context. 
And, finally, as a gift for anyone who's interested in space or the history of advertising, Marketing the Moon: The Selling of the Apollo Lunar Program (by David Meerman Scott and Richard Jurek) will fascinate. The book chronicles the extensive effort made to get the Apollo program favorable press coverage, and to explain the science behind the effort to the public. (I ran images of two tracking wheels, distributed to press to provide technical context for the missions, on this blog in May.) Its pages include many reproductions of materials from press kits, television broadcasts, and advertisements. 
Disclosure: Slate is an Amazon affiliate; when you click on an Amazon link from Slate, the magazine gets a cut of the proceeds from whatever you buy.