An ugly Christmas sweater used to be a typical gift from a well-meaning relative. You wore the sweater to avoiding hurting anyone's feelings or as an ironic holiday statement eccentric enough to stand out in a crowd.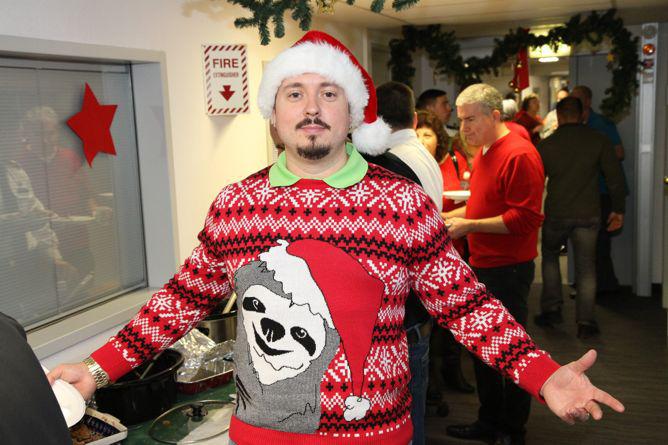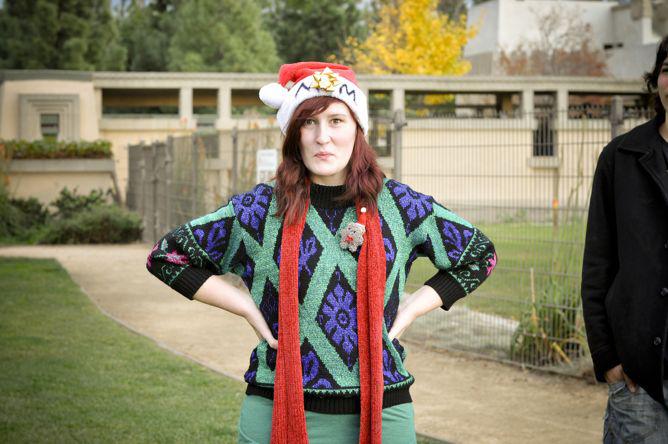 Now the ugly Christmas sweater has become a kitschy holiday uniform, a popular theme for holiday parties, pop culture fodder for TV and movie character costumes, and talk show gimmicks like Jimmy Fallon's 12 Days of Christmas Sweaters.* They now even have a made-up holiday invented to sell goofy seasonal knitwear to the masses.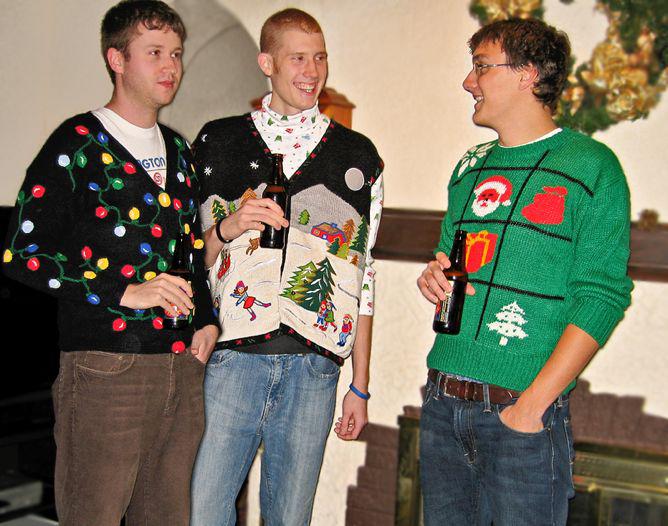 Naturally, if everyone at the party is wearing an ugly Christmas sweater, the stakes are raised to who can wear the ugliest Christmas sweater of them all.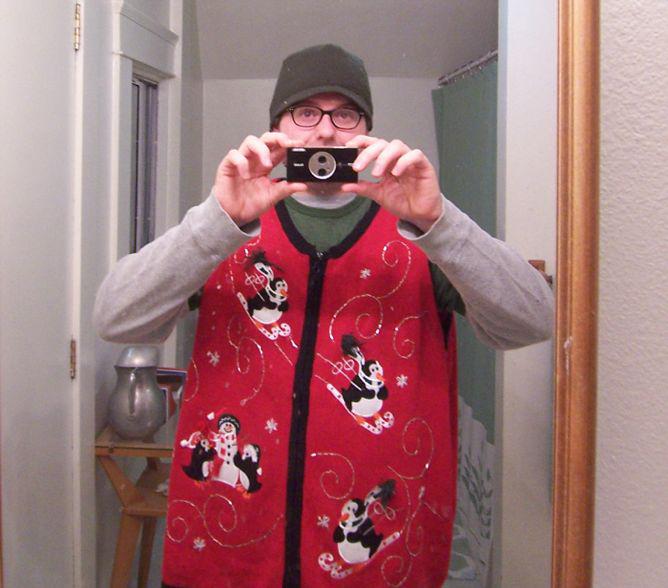 The homely Christmas sweater design of old might have involved a loud patchwork of snowmen, reindeer, Santas, and other merry clichés in shades of red and green. But in the age of ugly Christmas sweater ubiquity, the sweaters' defining characteristics have become muddled—with options that range from tacky to creepy to quirky to sardonic—and predictably over the top, with modern-day bells and whistles to up the ugly ante.
Some retailers have rebranded anything resembling a classic Fair Isle knit, popularized nearly 100 years ago and worn throughout winter, as an ugly Christmas sweater, adding "vintage" before the title if it happens to be second-hand.
Others take a different route. Ugly Christmas sweater purveyor Tipsy Elves sells edgy Happy Birthday Jesus sweaters or twisted ménage à trois scenarios featuring randy reindeer. Canadian company Holiday Rejects, started by college friends who were disappointed by the sartorial offerings at an ugly Christmas sweater party, sell sweaters and LED light kits to light them up (blinking light option included). MorphCostumes encourages customers to "take bad taste Christmas knitwear to next level" with its "Digital Dudz" sweaters that include built-in pockets to hold smartphones and a free app to display animated images of holiday scenes such as crackling fireplaces, caroling kitty cats, and shifty-eyed Santas embedded on the sweaters' fronts.  
Mass-market products like generic-looking NHL ugly Christmas sweaters preserve the ugly but have killed whatever might be left of the garment's inherent irony in the process, notes the Atlantic.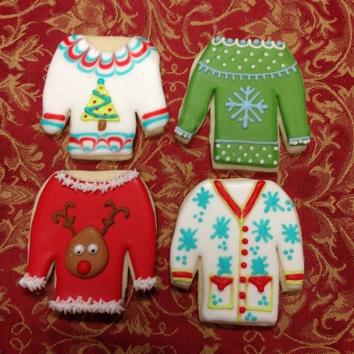 As if to prove that point, Vogue offers advice for bewildered fashionistas on "how to chicly navigate a party in which the dress code calls for 'ugly' " with "the fourteen best ugly-chic sweater picks that will have you looking jubilantly stylish even before your first sip of egg nog." The sweaters featured include embellished knits from "bubblegum-pink cashmere and aprés-ski-inspired knits to intarsia turtlenecks" from designers like Miu Miu and Marc Jacobs that cost up to $3,762.
But staying chic isn't really the point of this annual celebration of terrible taste. Now that the ugly Christmas sweater is an ensconced tradition and as commercialized as any other holiday trend, it seems that the ugly Christmas sweater will just keep getting uglier. Case in point: This DIY sweater comes complete not only with flashing Christmas lights but a built-in toy train that runs in a loop on a hula hoop–like skirt. Let's hope it's the apotheosis of the ugly Christmas sweater trend.
Correction, Dec. 12, 2014: This post originally misidentified Jimmy Fallon as Jimmy Kimmel. (Return.)