Joining Sweden's Treehotel in my pantheon of Nordic escape fantasy destinations is the Juvet Landscape Hotel at Valldal, near the town of Andalsnes in western Norway.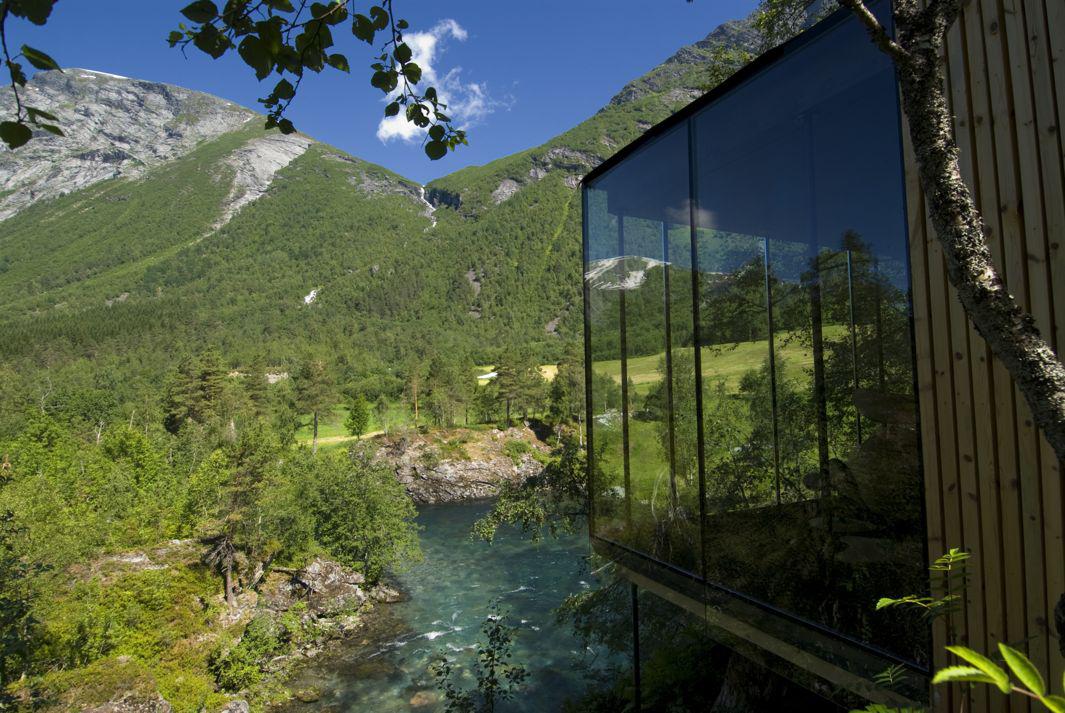 Set on a nature reserve on what was once farmland dating back to the 1500s, the hotel was designed to nestle itself as unobtrusively as possible into the jaw-dropping natural landscape with minimal intervention to the surrounding land.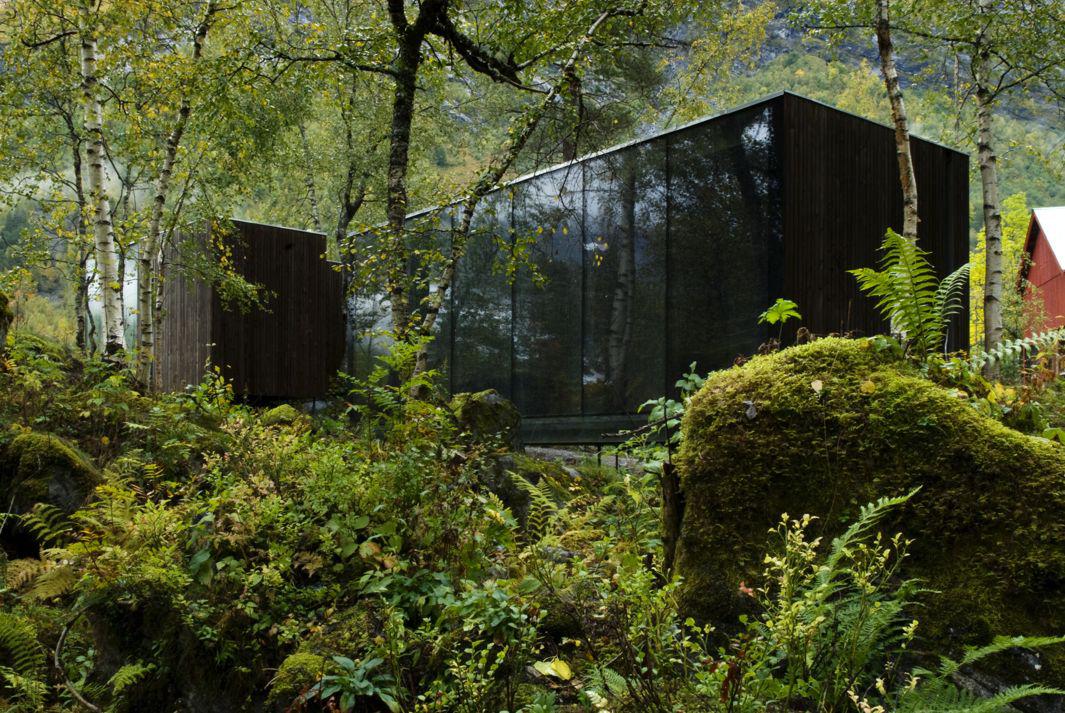 Building on the site required lengthy negotiations with local conservation authorities, who eventually permitted up to 28 rooms to be built without blasting rocks or altering the terrain.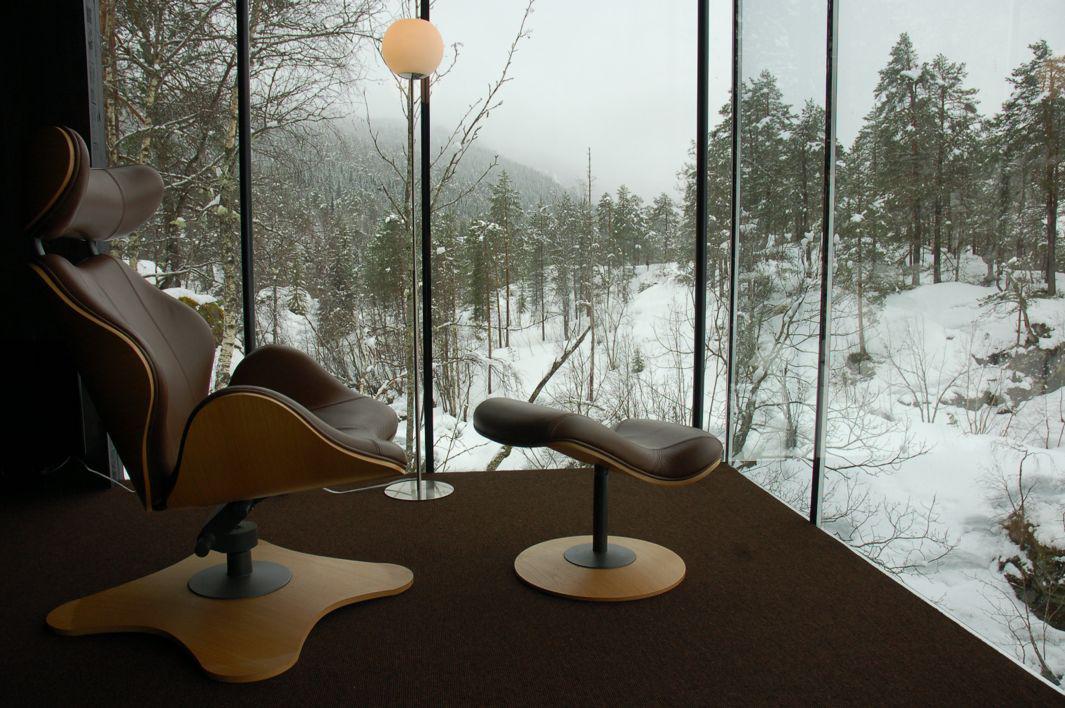 "Today's concern for sustainability in architecture focuses almost [exclusively] on reduced energy consumption in production and operation," reads the hotel's website. "We think that conservation of topography is another aspect of sustainability which deserves attention. Standard building procedure requires the general destruction of the site to accommodate foundations and infrastructure before building can commence. Conserving the site is a way to respect the fact that nature precedes and succeeds man."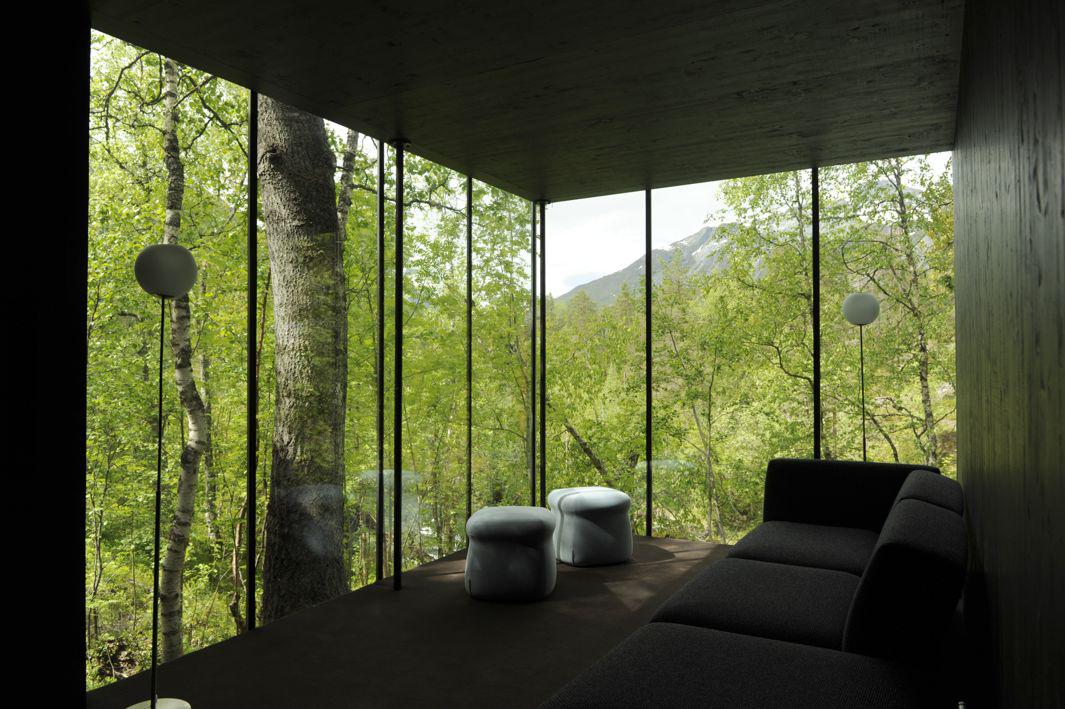 The first seven rooms were completed in 2007, and two additional small rooms were finished last year. Each of the nine rooms (which cost less than $200 per person per night) are built as independent structures, with designs tailored to the topography of the site and the position of trees.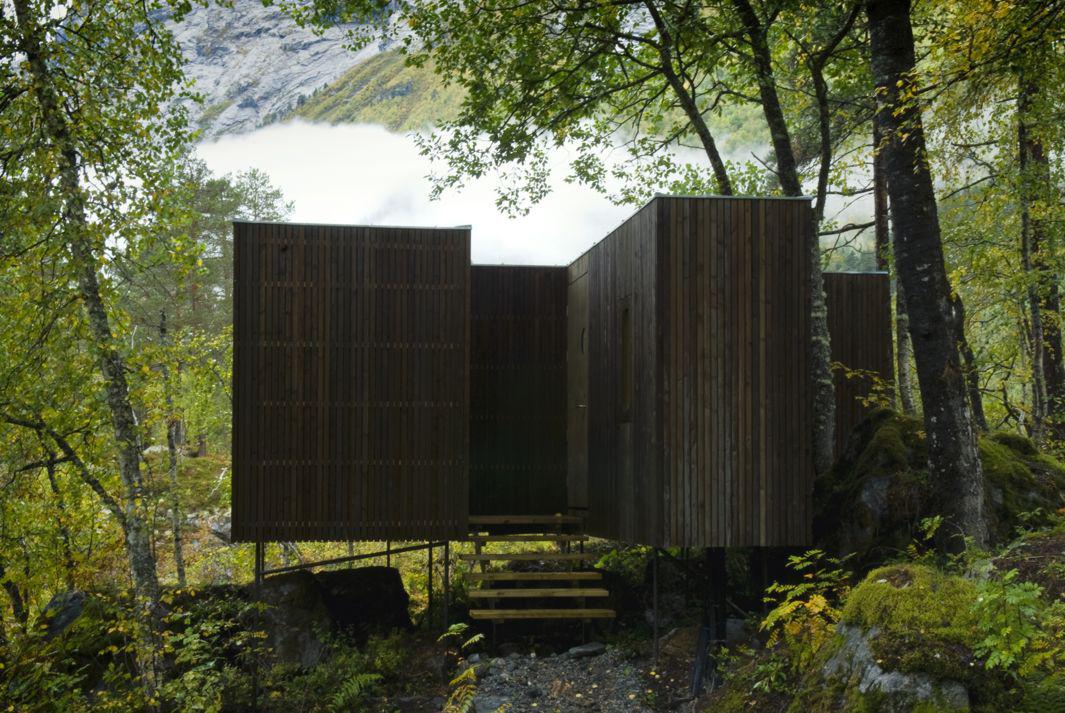 The rooms are angled in different directions in order to exploit a singular view of the surrounding wilderness, allowing for walls of windows that give the sense of communing with nature while maximizing privacy and eliminating the need for blinds or curtains.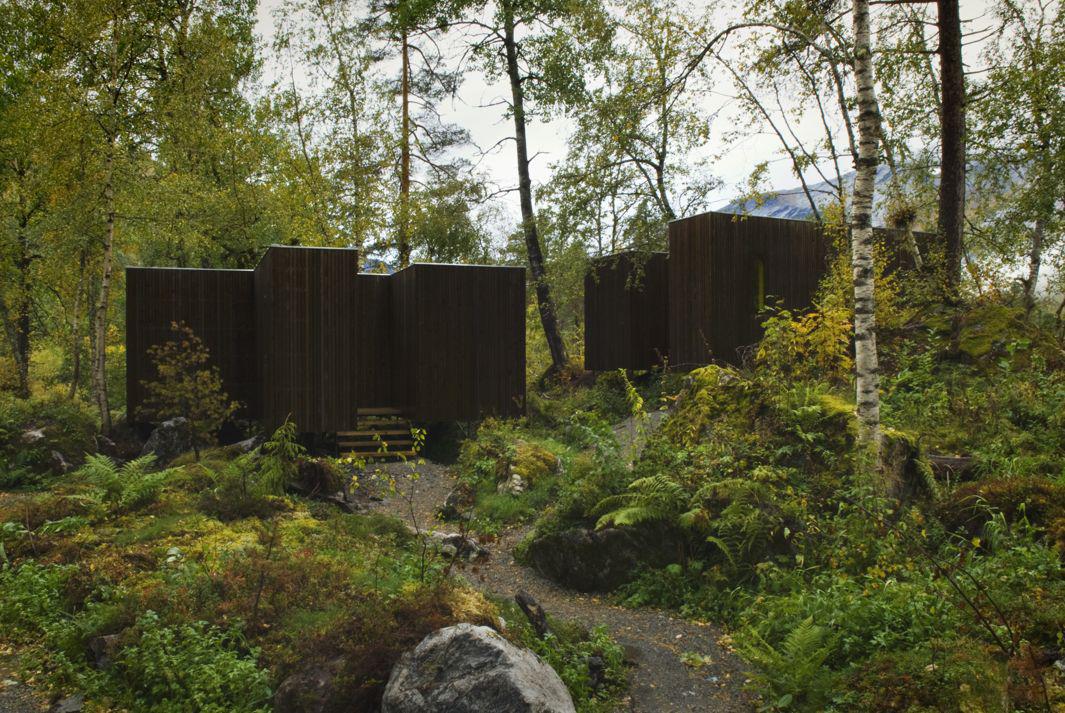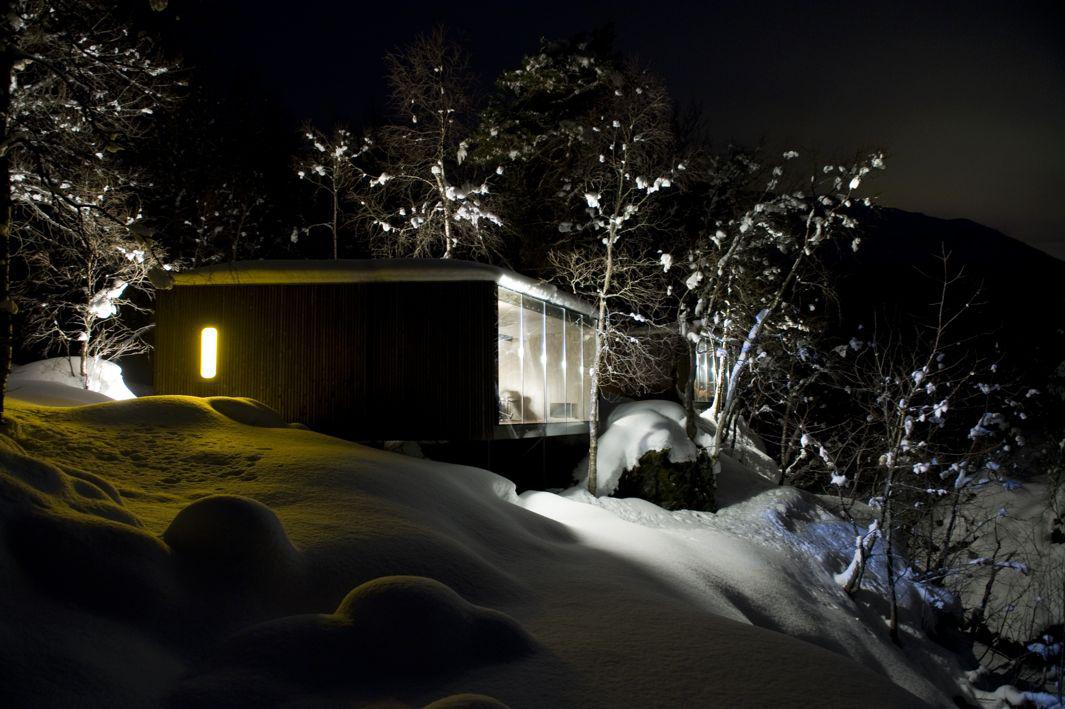 Via Curbed