A renovated Victorian shophouse in Melbourne, Australia, has built a virtual typographic welcome mat right into its sunken white brick facade, which spells out a bold HELLO.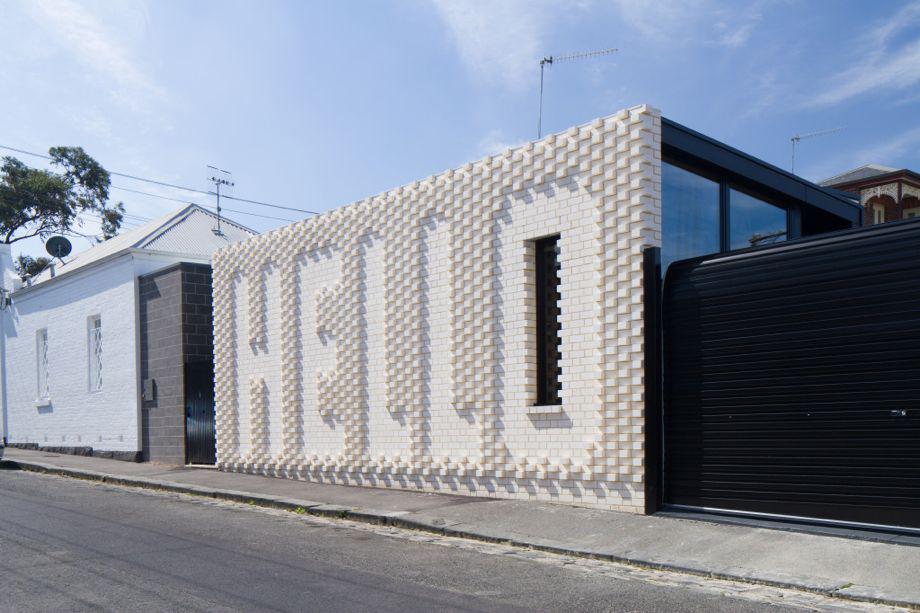 Winner of this year's People's Choice Award from ArchiTeam, which supports small, medium, and emerging architecture practices, the Hello House was designed by Fooi-Ling Khoo of OOF! Architecture in collaboration with artist Rose Nolan, who works frequently with large-scale typography. The welcoming facade manages to both greet passersby and protect the private interior spaces from prying eyes.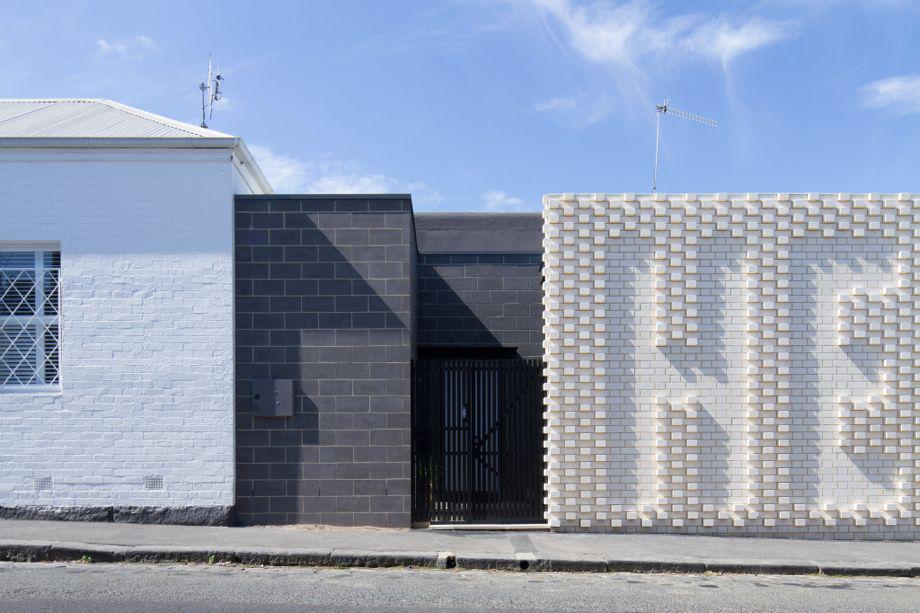 "The Hello House could have been a typical inward looking home with the usual modern rear extension to a Victorian house," the architect says in a project description, adding that the house, a one-story Victorian that originally featured a shop front with large windows facing onto the street, is located across from the local café in a central neighborhood hub. "The clients are a couple who love their neighborhood and are keen to engage with the community through their home," Khoo says. "Rather than using the house as a tool to shut themselves off, we thought it could be a way to be part of the 'village' they loved. Our conversations led to the most distinctive feature of the home, the 'Hello' wall."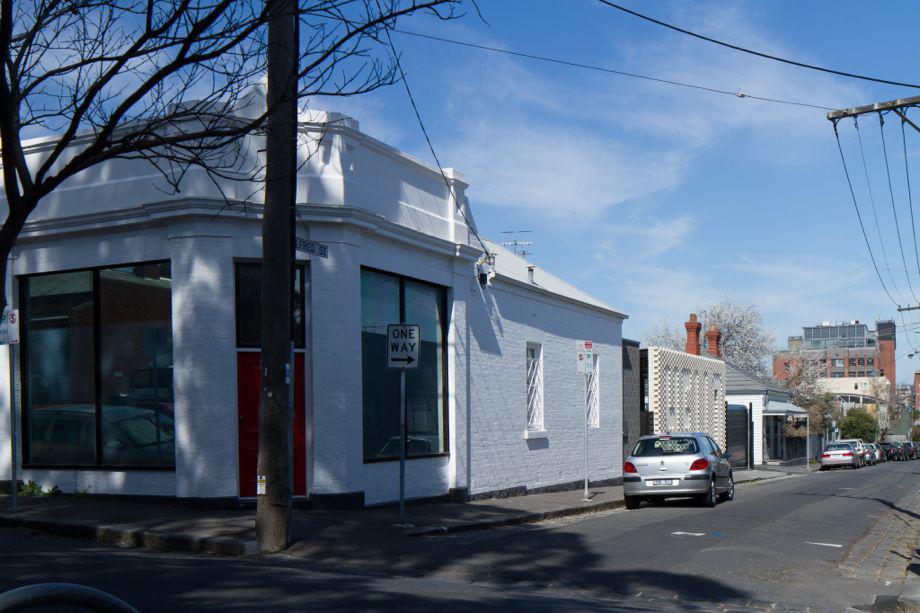 Khoo says that the facade, "literally representing the start of a conversation, greets the locals while also continuing the architectural story of the area," a mix of 19th-century heritage buildings, '60s and '70s brick flats, and small warehouses.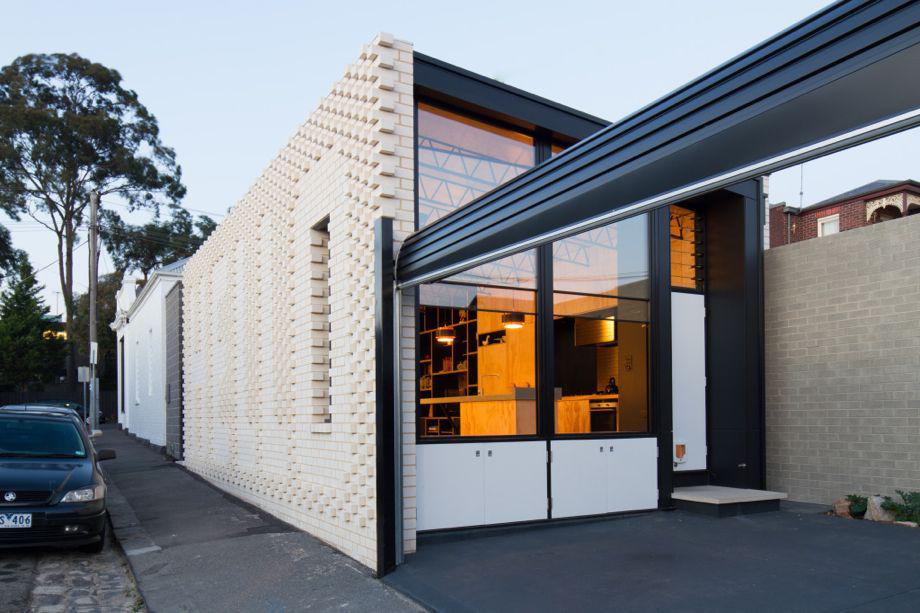 But convincing the city council heritage officers that the cheerful modern facade was a positive contribution to the architecture of the area was a challenge. "Ultimately they saw what we saw, which was an area with a mix of architectural styles, with materials very similar to those we were using for the home," Khoo said.