Atlas Obscura on Slate is a blog about the world's hidden wonders. Like us on Facebook and Tumblr, or follow us on Twitter.
The spaceship-style dwelling pictured above may appear to be a quirky anomaly, but it is actually one of a forgotten fleet.
In 1968, Finnish architect Matti Suuronen designed a prefabricated building later dubbed the Futuro House. Initially intended to be used as a holiday home for skiers, the Futuro had an elliptical silhouette, measured 26 feet wide by 13 feet high, and stood on metal legs for stability. A ring of 20 oval windows added to the extraterrestrial aesthetic. A flip-down staircase granted access to the interior, which contained a bedroom, small bathroom, kitchen, dining area, and a wall lined with a long, curved couch designed to convert into a (very cosy) bed for six. A circular fireplace in the center screamed "space-age ski chalet."
The Futuro House was made from fiberglass-reinforced polyester plastic, a light, insulating material derived from oil. Homes made from this plastic could be transported easily and were quick to heat up—a major plus for skiers eager to doff their boots and get stuck into the fondue after a long day on the slopes.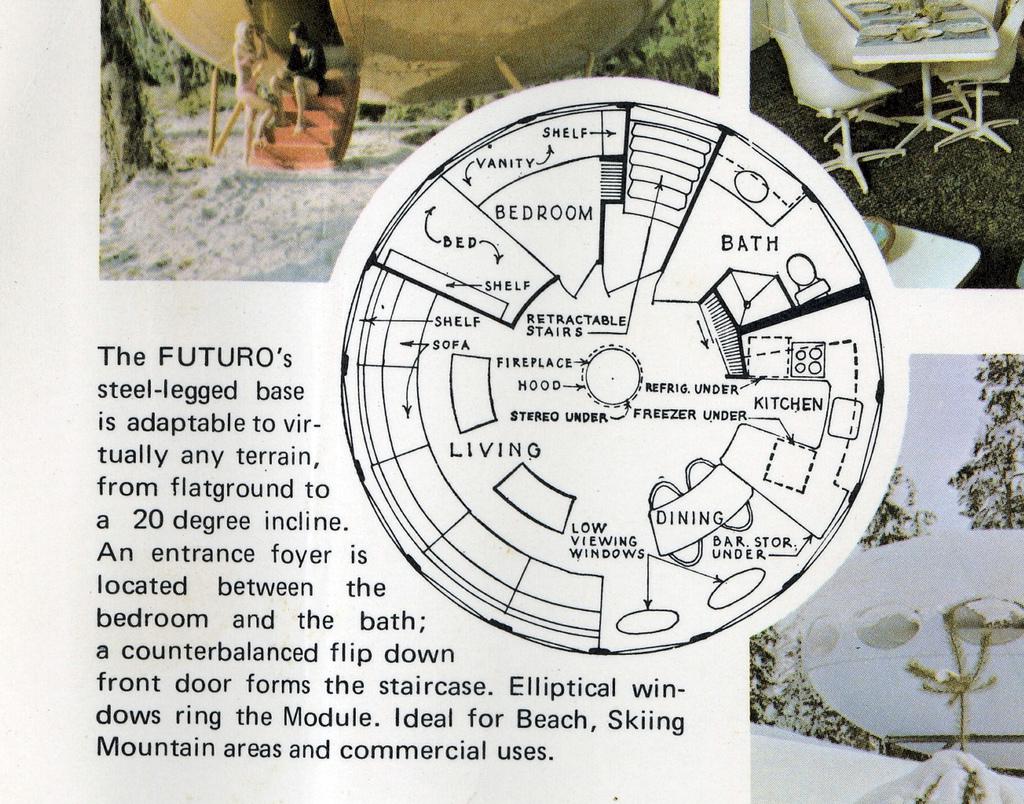 Futuros went into production in the late '60s. Marketing campaigns went beyond the ski chalet image and touted the Futuro as an adaptable housing solution for all climates and topography. Licensing deals allowed Futuros to be manufactured across the world, but consumer uptake was sluggish. 
Then came the oil crisis. In October 1973, an Arab oil embargo caused the price of oil to quadruple. Suddenly, Futuro Houses were no longer cheap to make. The dramatically increased costs, combined with a general lack of enthusiasm for the spaceship design, brought Futuro production to a halt.
Fewer than 100 of the homes were ever built. Today the surviving spaceships are, as Allison Meier writes on Atlas Obscura, scattered across the world—countries where they landed include the US, Japan, Australia, New Zealand, Sweden, Denmark, and Germany. 
Many of the remaining Futuros are quietly rusting away, but others have been lovingly restored and repurposed. As Meier discovered, Australia's University of Canberra has converted a Futuro into a study space, while a Tampa strip club uses its rooftop Futuro as a VIP room. 
For more on the fates of these spaceship homes, read Allison Meier's Futuro Houses article at Atlas Obscura.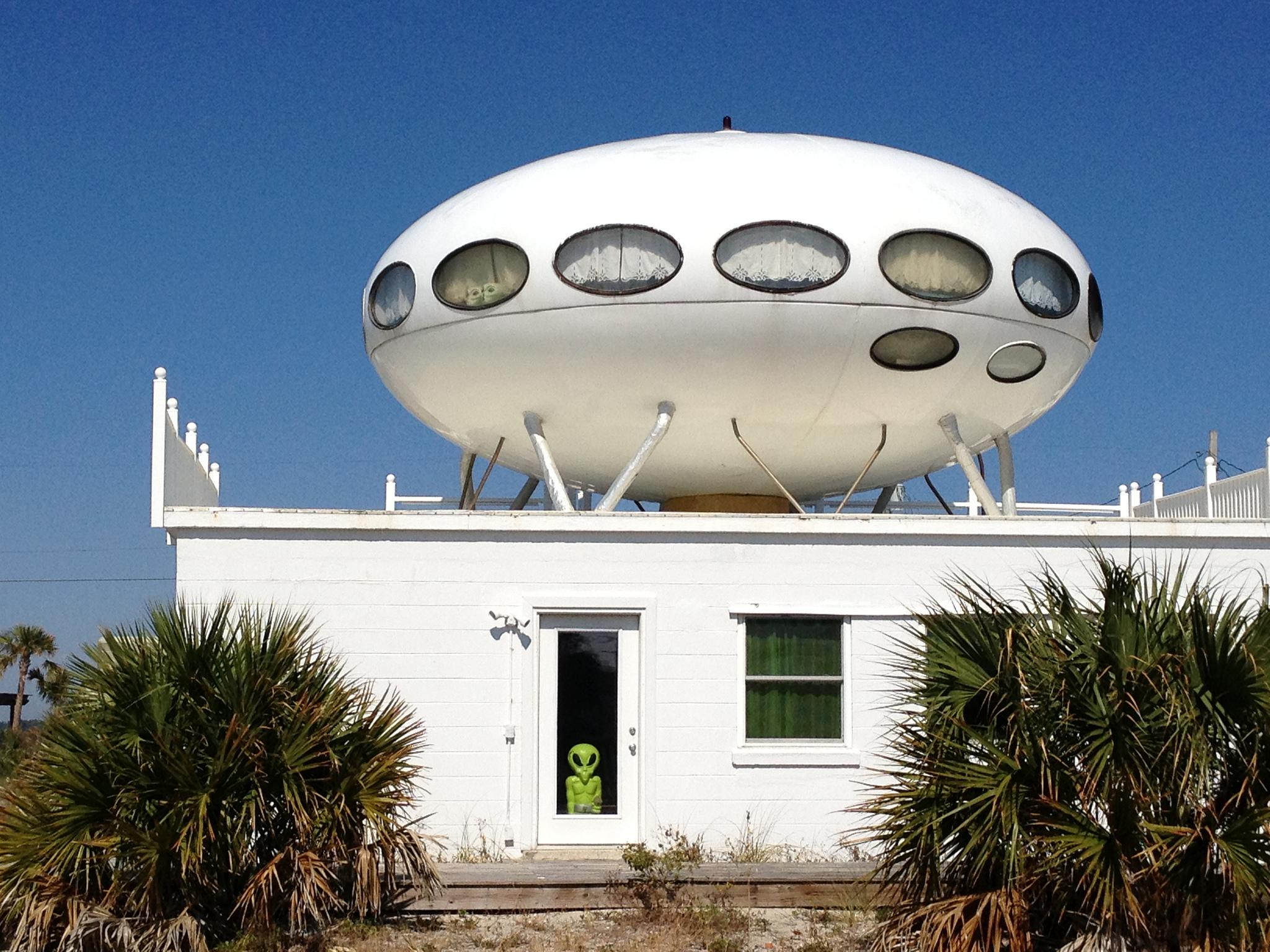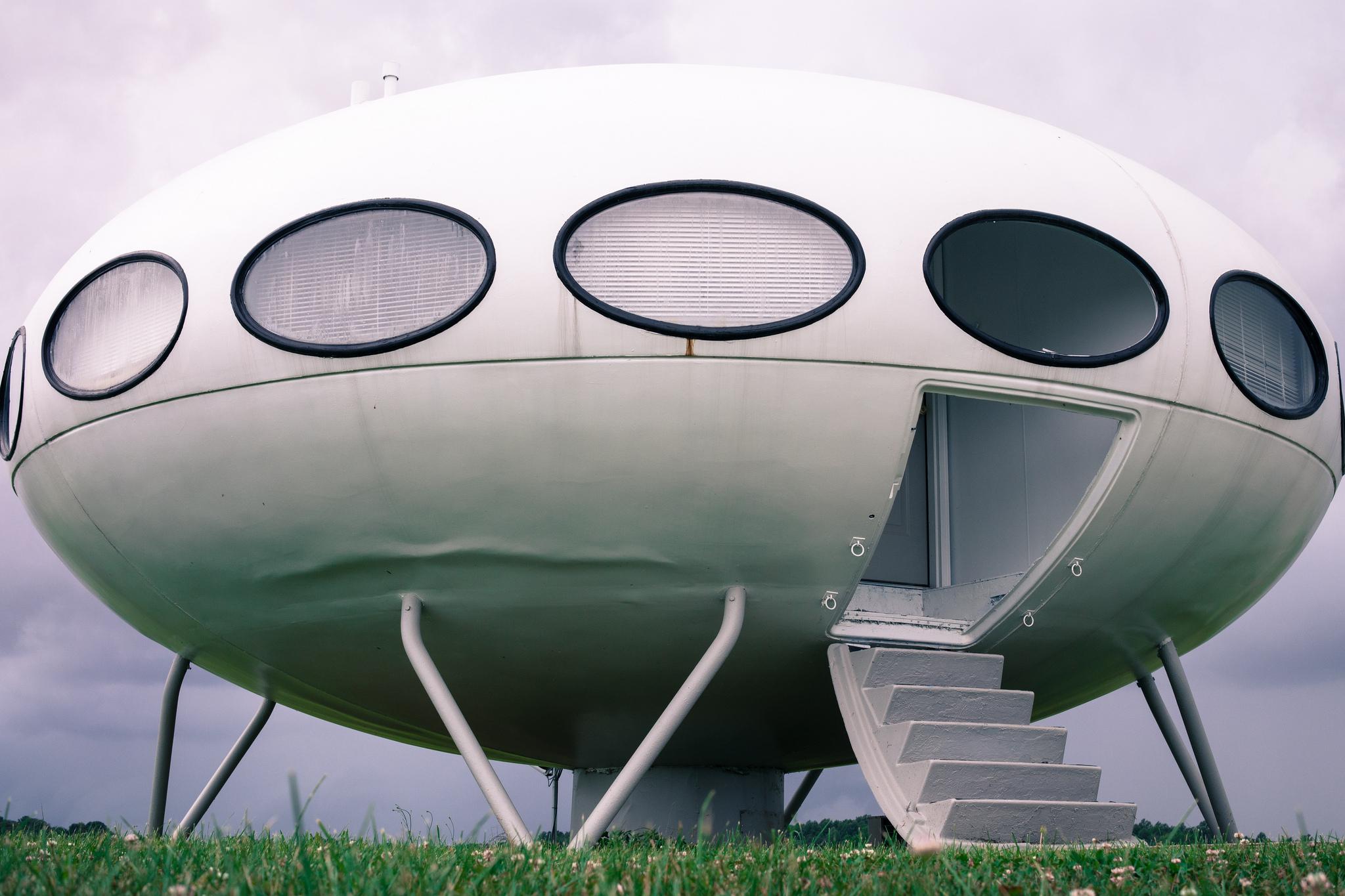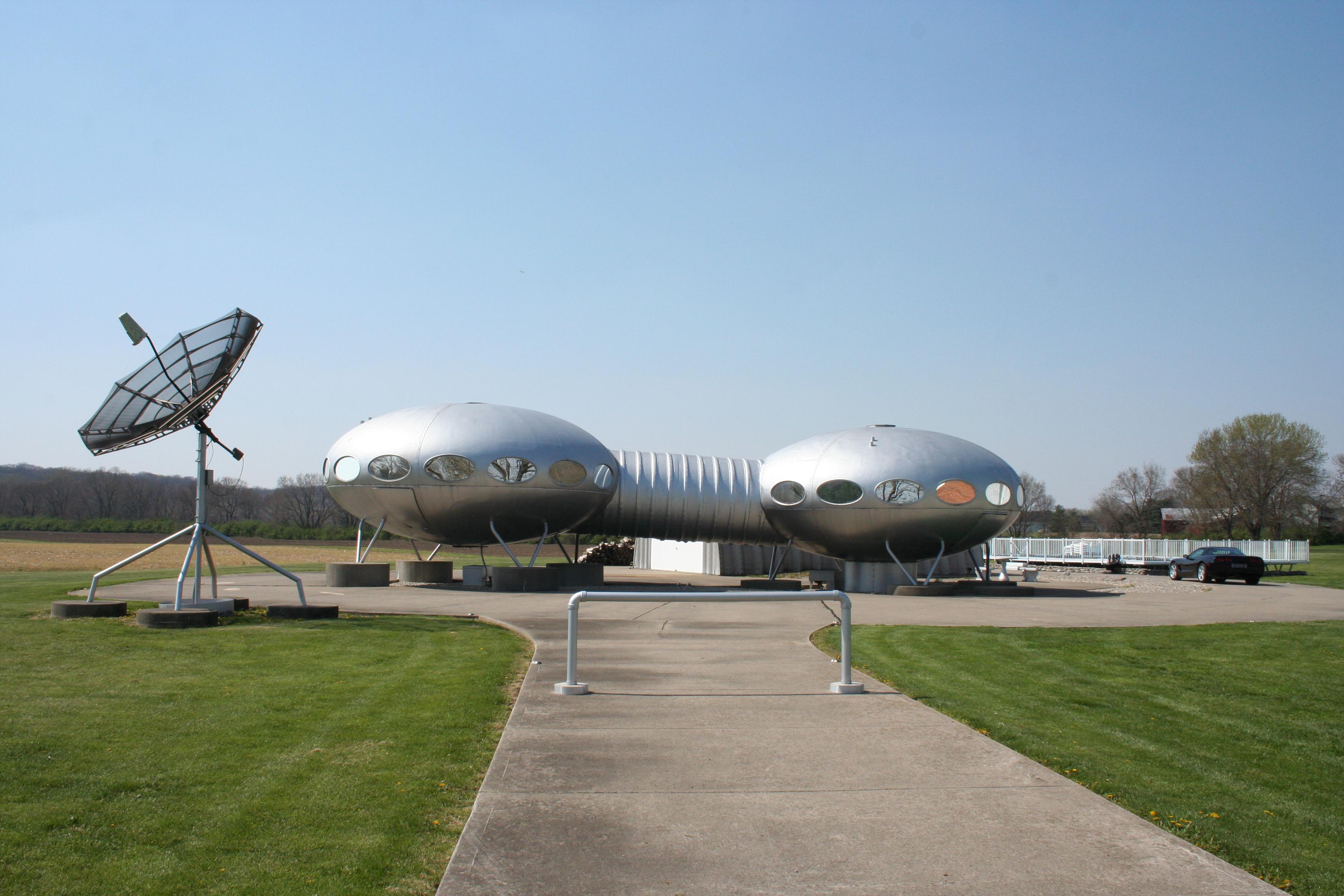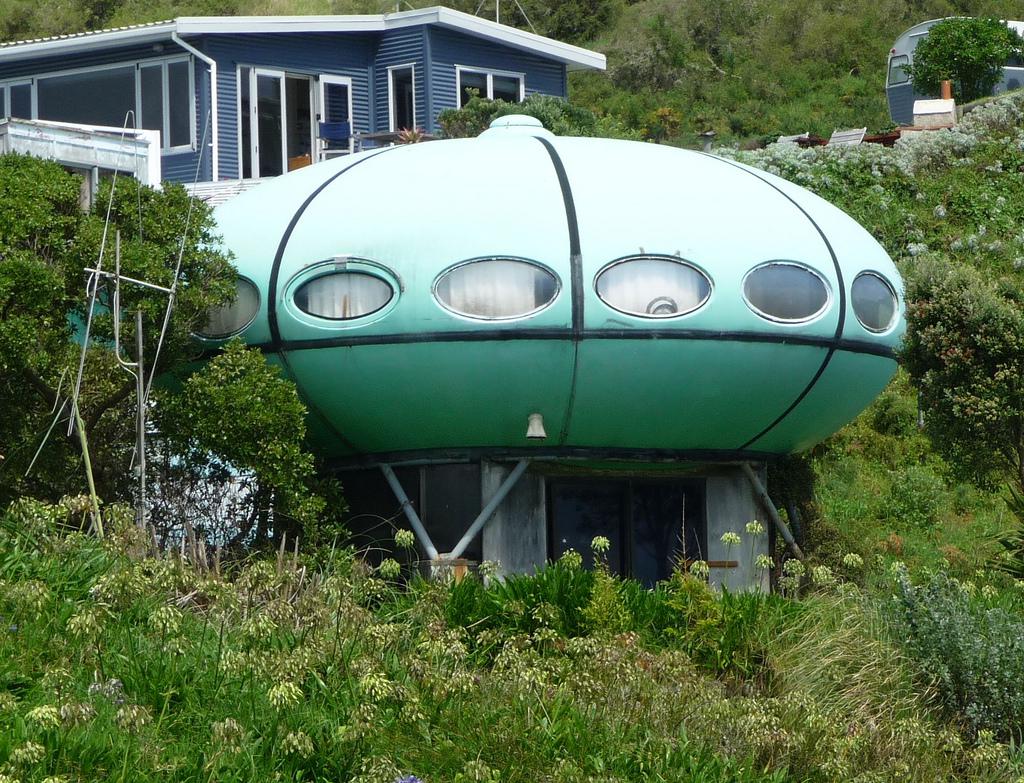 Other extraterrestrial architecture around the world:
Correction, Dec. 30: The post's first photo caption originally misspelled Rockwall, Texas.