Atlas Obscura on Slate is a blog about the world's hidden wonders. Like us on Facebook and Tumblr, or follow us on Twitter.
With its soft white sand, turquoise-tinted water, and proximate empanadas, Flamenco Beach on the Puerto Rican island of Culebra is regarded as one of the best beaches in the world. But there is one incongruous sight in this paradise: a pair of rusting battle tanks, left on the sand as a souvenir from the U.S. Navy.
In 1901, following Spain's ceding of Puerto Rico to the U.S., President Theodore Roosevelt allocated all of Culebra's public land to the Navy. Soon, troops were conducting test landings and ground maneuvers on the island. In 1936, the Navy began using Culebra for bombing practice. Bombardment reached its peak during 1969, when pilots trained for the war in Vietnam. Missiles hit the island on 228 days of that year.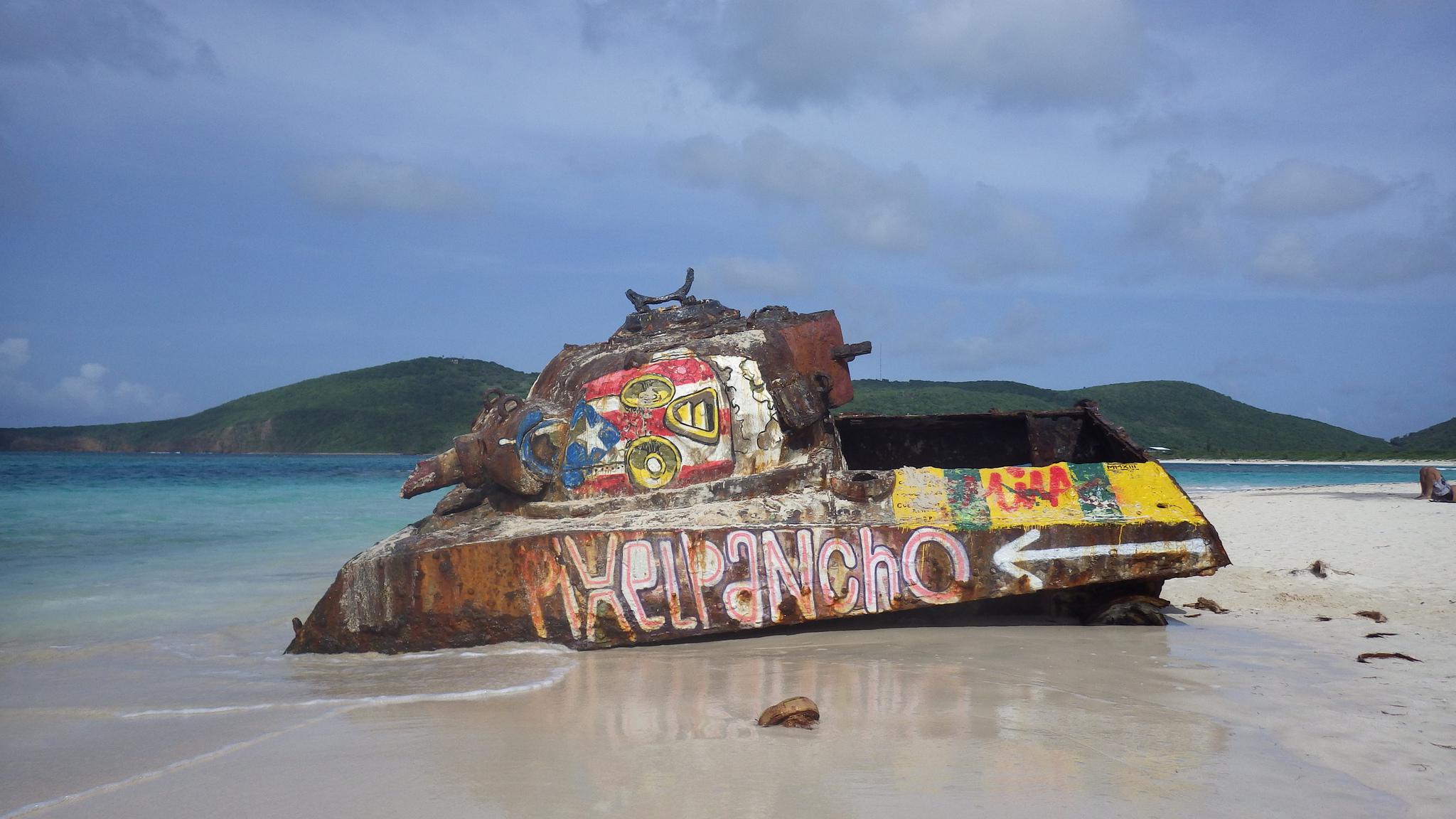 By 1970, the 700 residents of Culebra were well and truly fed up with the Navy using their home as a bombing ground. Unexploded ordnance littered the island and the ground bore craters and pock marks from the shelling. A naval attempt to evict the entire population of Culebra was the last straw. In the summer of 1970, residents began a series of non-violent protests, aiming to rid the island of naval occupation.
After seven months of marches, sit-ins, and human blockades of naval sites, the Culebra activists succeeded. In January 1971, the Navy agreed to stop using the island as a test location by 1975. A New York Times article on the deal called Culebra "the Caribbean mouse that roared at the United States Navy."
Though it's been almost 40 years since the Navy left, the force's long-term presence is still evident. The tanks on the beach, painted over and over by locals, are the most obvious sign, but sometimes unexpected reminders occur. In March 2013, a young girl visiting Culebra with her family found unexploded ordnance on Flamenco Beach. Oblivious to its danger, the girl carried it around and played with it, causing the fragile object to break open and burn her.
Visit Atlas Obscura for more on the tanks of Flamenco Beach.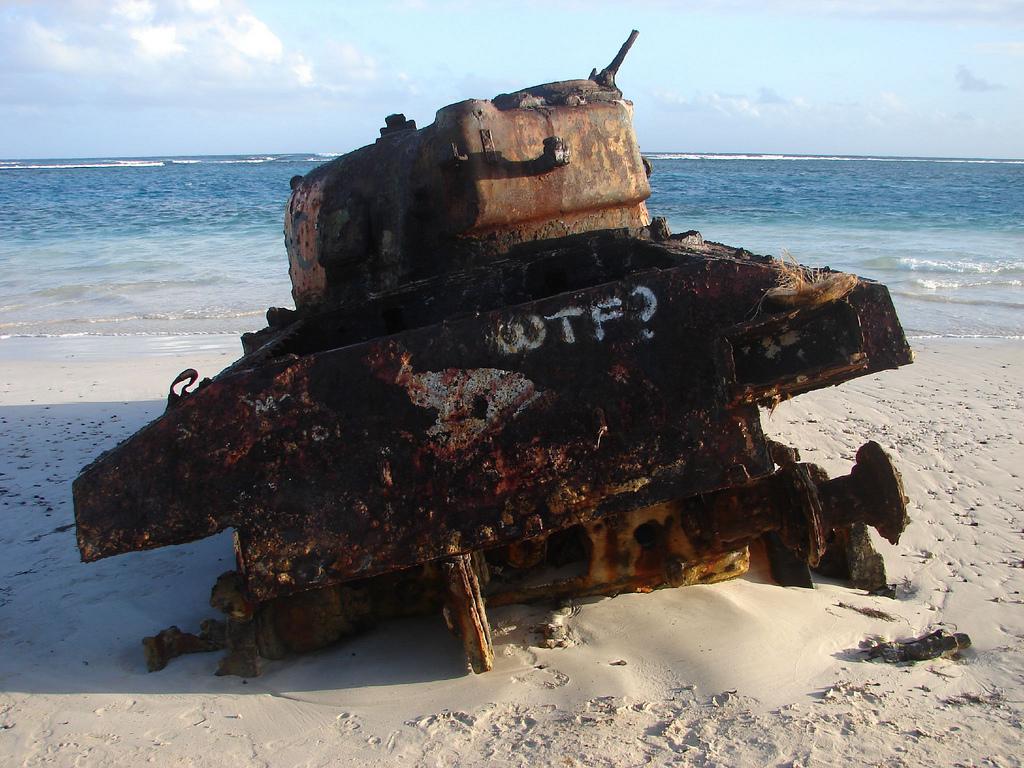 Other intriguing beaches around the world: