The country's sole museum devoted to design—the Cooper Hewitt Smithsonian Design Museum in New York City—reopens Friday after a three-year renovation. The revamped museum offers 60 percent more exhibition space for its vast collection of historic and contemporary design. The remodeling and restoration work on the Carnegie Mansion, the former residence of Andrew Carnegie and current home of the museum, involved 13 design firms.
But the most intriguing aspect of the face-lift includes a handful of spaces designed to engage the curious with digital tools to help turn a passive museum visit into an interactive experience that honors the hands-on process of design.
"The museum's dynamic exhibition program, enhanced by interactive experiences that draw the visitor into the design process, will shape how people think about the power of design and ultimately, its capability to solve real world problems," director Caroline Baumann said in a press release.
The museum, which was founded in 1897, has dramatically increased its exhibition space. But, like most museums, it still can't display its entire collection, so new ultra-HD touch-screen tables allow visitors to explore thousands of objects digitally organized by themes and motifs using a Collection Browser app. The app allows visitors to zoom in for an unprecedented look at an object's detail or read up on the history of an object.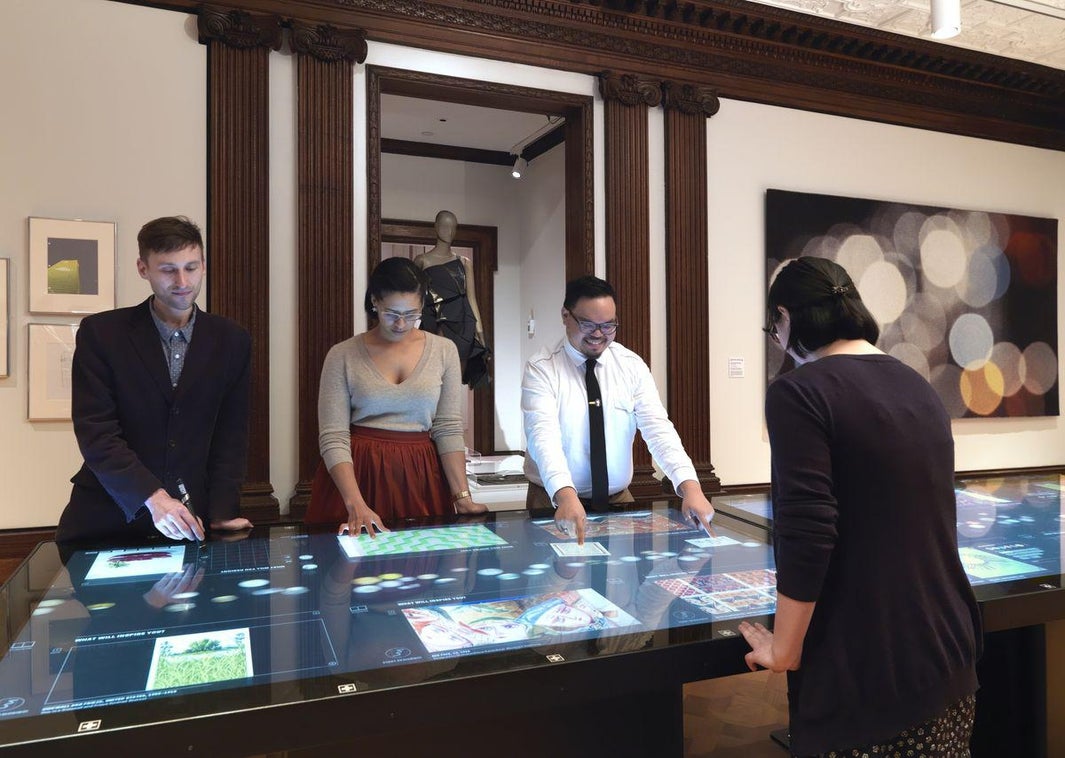 The Immersion Room will let visitors peruse more than 200 examples of the museum's wallpaper collection while projecting full-scale, floor-to-ceiling swatches on surrounding walls. Visitors can also draw and play with their own designs and project them on the walls to see the results.
The Process Lab offers hands-on activities that allow visitors to think and experiment. Designed by Lindsey Adelman Studio, one of the lab's stations lets amateur designers experiment with light design at a "making station" by attaching precut materials such as transparent gels, reflective surfaces, and translucent and perforated papers to LED armatures to create simple working prototypes.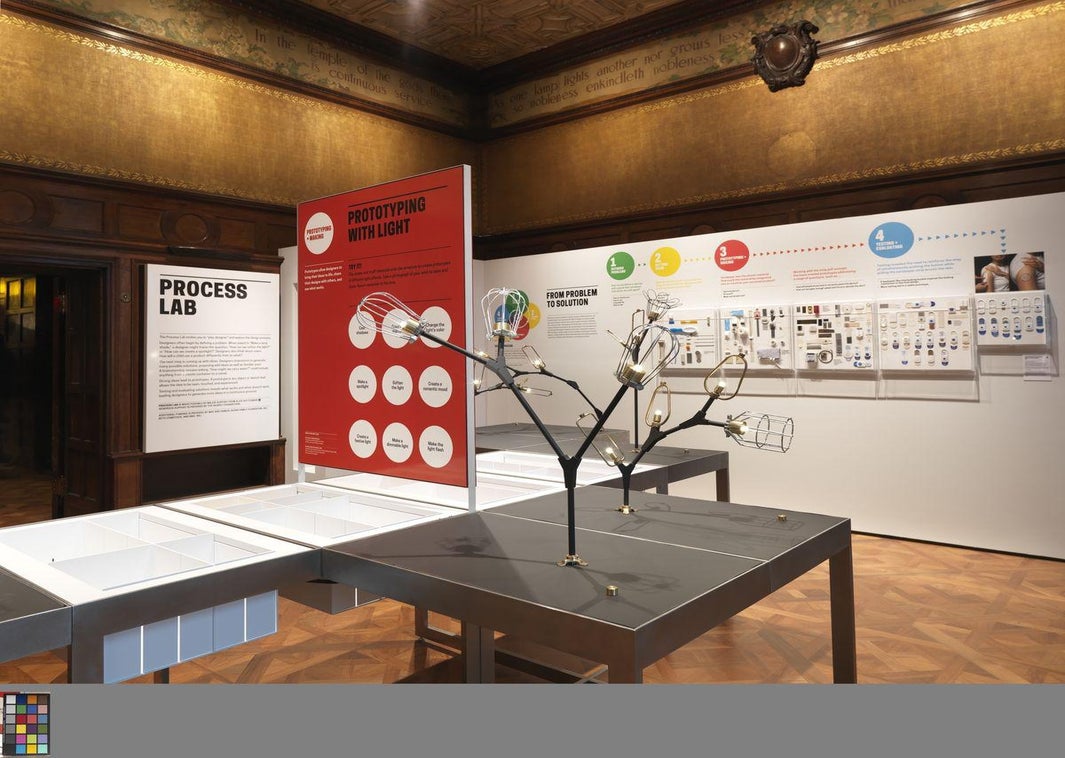 Visitors can also practice their design skills at an 84-inch touch-screen table by revamping everyday objects like drinking fountains and shopping carts with specific users in mind, sharing results with other visitors and voting on solutions. An interactive testing station allows visitors to handle everyday products like water bottles, kitchen brushes, pill bottles, or product packaging in order to discuss and evaluate how some objects work better than others.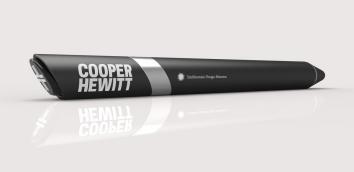 And in a display that is cutting-edge now but will probably feel quaint in years to come, those curious to see a 3-D printer in action can watch the printing of objects such as a prosthetic limb, lightweight airplane bracket, or a Nike Vapor Carbon Elite Super Bowl cleat.
The museum is also developing a high-tech pen that will allow visitors to collect and save information gathered while at the museum; the information will be accessible later from a tablet or smartphone starting early next year.