The ugly Christmas sweater has met its match in the tacky holiday season fashion trend department: the decked-out hipster beard, dubiously strung with miniature lights and baubles.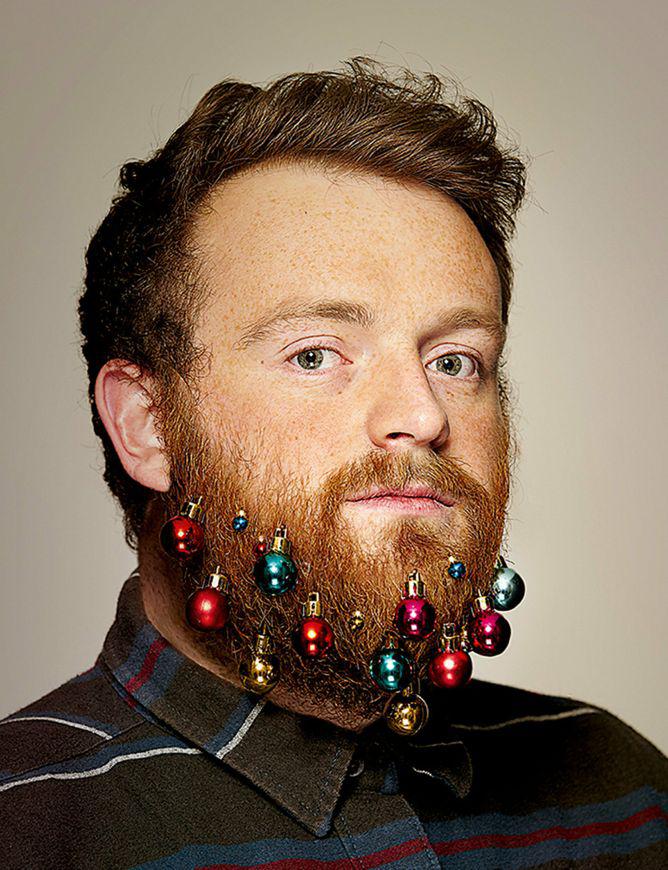 Creative duo Mike Kennedy and Pauline Ashford came up with an eye-catching holiday idea for advertising agency Grey London by creating Beard Baubles, miniature Christmas decorations for men to string up in their bountiful beards, with profits going to This Is Beard Season, an Australian melanoma charity.
The improbable baubles, which went on sale last week, struck joy in hipster hearts, selling out in a few days. Veronique Rhys-Evans of Grey London told me in an email that they have no intention of reissuing the baubles, although a few limited edition packs are currently up for auction on eBay. And this helpful Beard–generated video tutorial unravels the mystery of how the little Christmas trinkets stay put for those who want to DIY it:
If you don't have a beard to bedazzle but like the look, Seattle-based photographer Stephanie Jarstad is offering a "Twelve Beards of Christmas" poster featuring a range of festooned holiday beards or "Twelve Beards of Christmas" cards at her Etsy shop.