Atlas Obscura on Slate is a blog about the world's hidden wonders. Like us on Facebook and Tumblr, or follow us on Twitter.
In the southwest of Morocco, goats climb trees. And it's not a case of the odd unruly goat scrambling up a trunk for the sake of mischief. You could easily find a dozen goats standing on the branches of a single tree.
The trees in question are Argania spinosa, or argan, a species endemic to Morocco and a small region of western Algeria. Goats are drawn to the argan's fruit, which ripens in June each year. They have no qualms about scampering to the top of the 30-foot-tall trees in search of a feast, and will stand on a skinny branch post-nosh, looking blissed out and whinnying softly.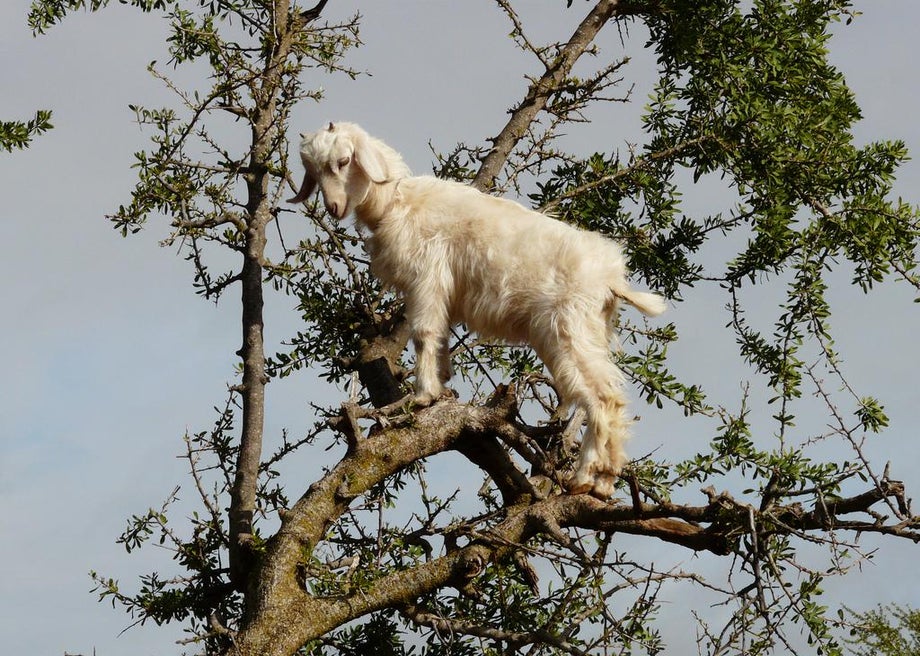 The small, firm argan fruit has a thick peel and pulp surrounding an almond-shaped nut. When a goat eat the fruit, this nut passes through its digestive system whole and eventually gets excreted. Traditionally, members of the indigenous Berber population would gather nuts from the goat droppings, crack them open with stones, then roast and grind the seeds inside. The argan oil extracted from this process is high in essential fatty acids and vitamin E, and has long been used locally as a skin treatment and cooking ingredient. 
In the last decade or so, argan oil has become a cult beauty product in the U.S. A 1.7-ounce bottle of Josie Maran 100 percent Argan Oil, for example, retails for $48. The production process, however, does not involve goat excrement—these days, argan oil intended for export is produced by women's cooperatives in southwest Morocco, who gather the fruit straight from the trees.
Visit Atlas Obscura for more on the tree goats of Morocco.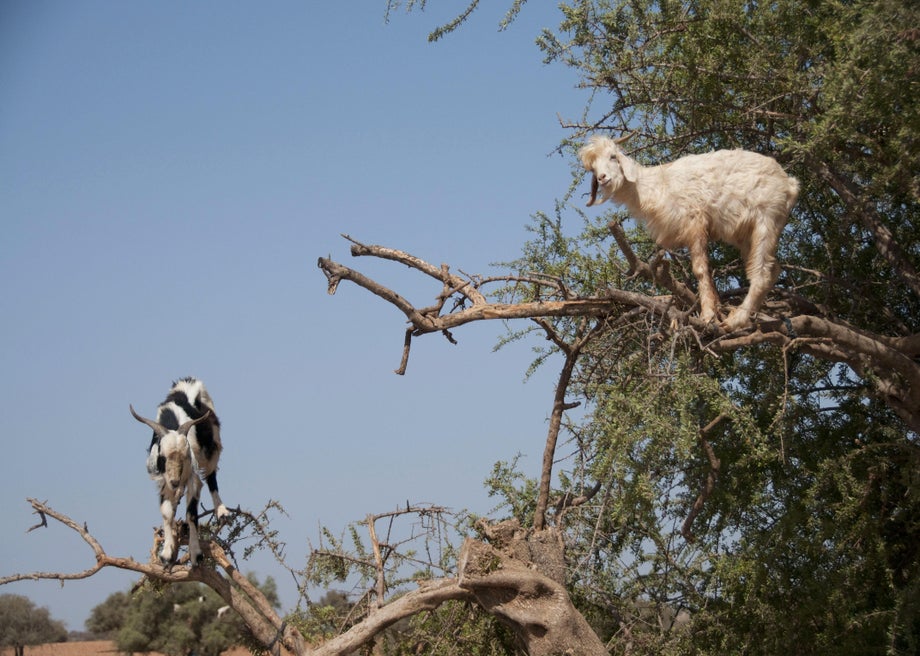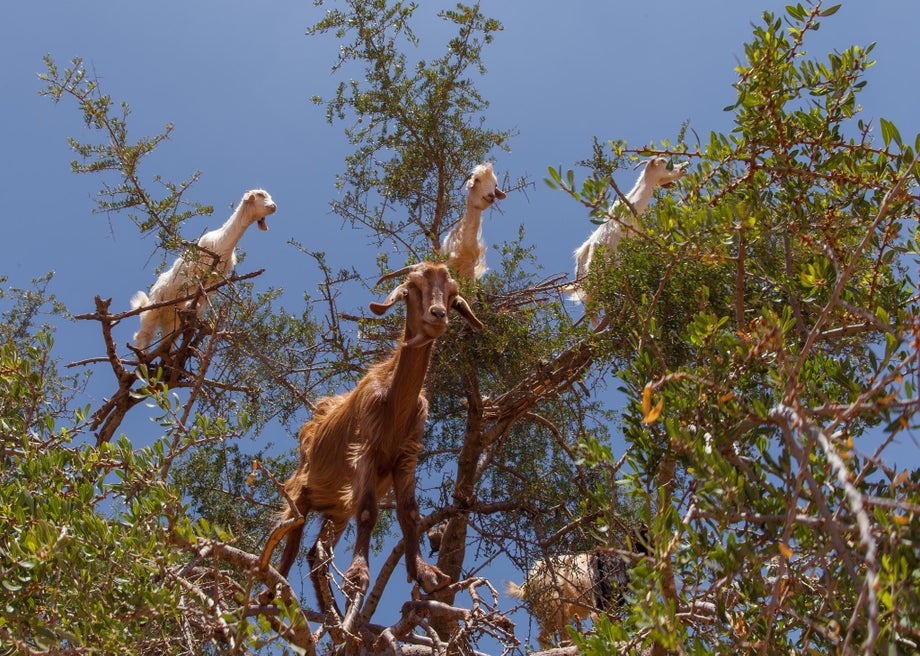 Other arboreal astonishments around the world: