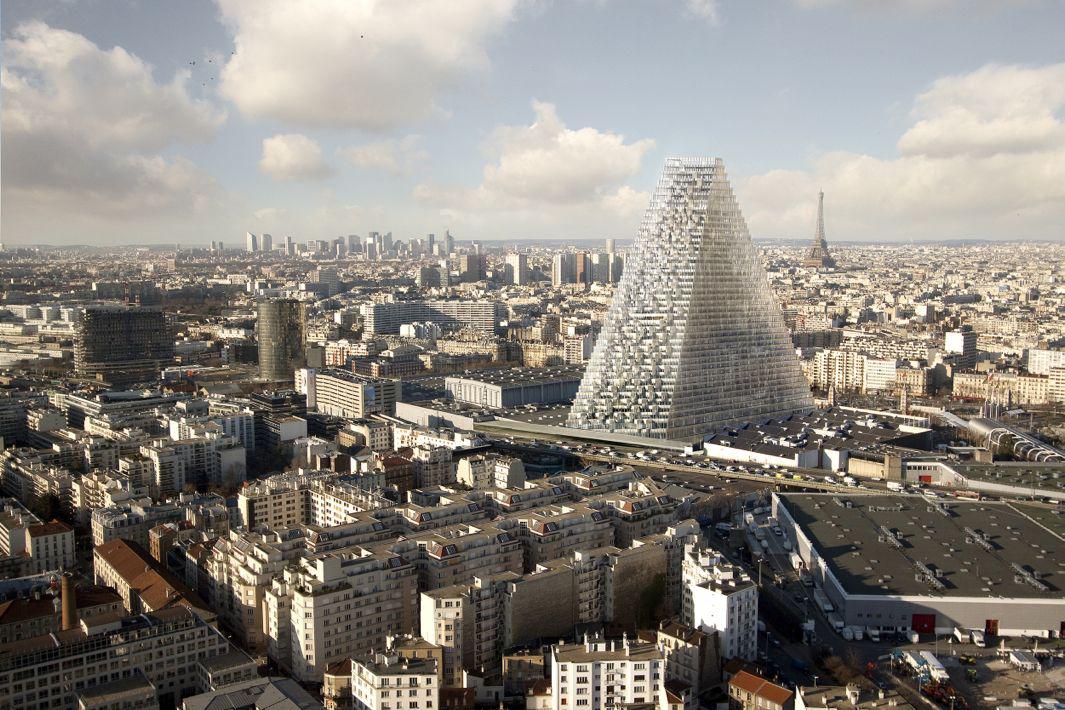 Any skyscraper built in Paris is bound to be controversial. The human-scaled, largely horizontal 19th-century skyline is what defines the city, and 20th-century efforts to modernize it—the charmless 59-story Tour Montparnasse built in central Paris in 1973 and La Défense, a business district of high-rises pushed to the western edge of the city—are both seen as eyesores.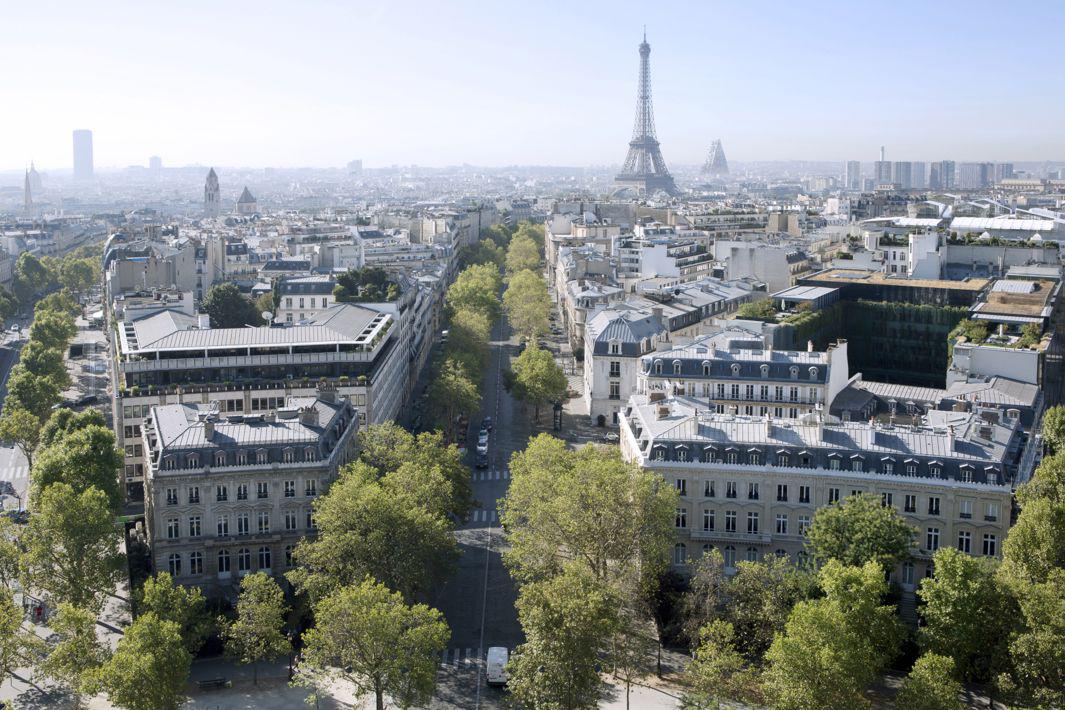 Paris' first attempt to build a 21st-century skyscraper is known as the Tour Triangle (Triangle Tower) designed by Basel, Switzerland–based architecture firm Herzog & de Meuron. According to the architects, the shape of the proposed building is "a singular form, an irregular pyramid based on a trapezoid" that would provide "multiple and dynamic" views depending on the angle.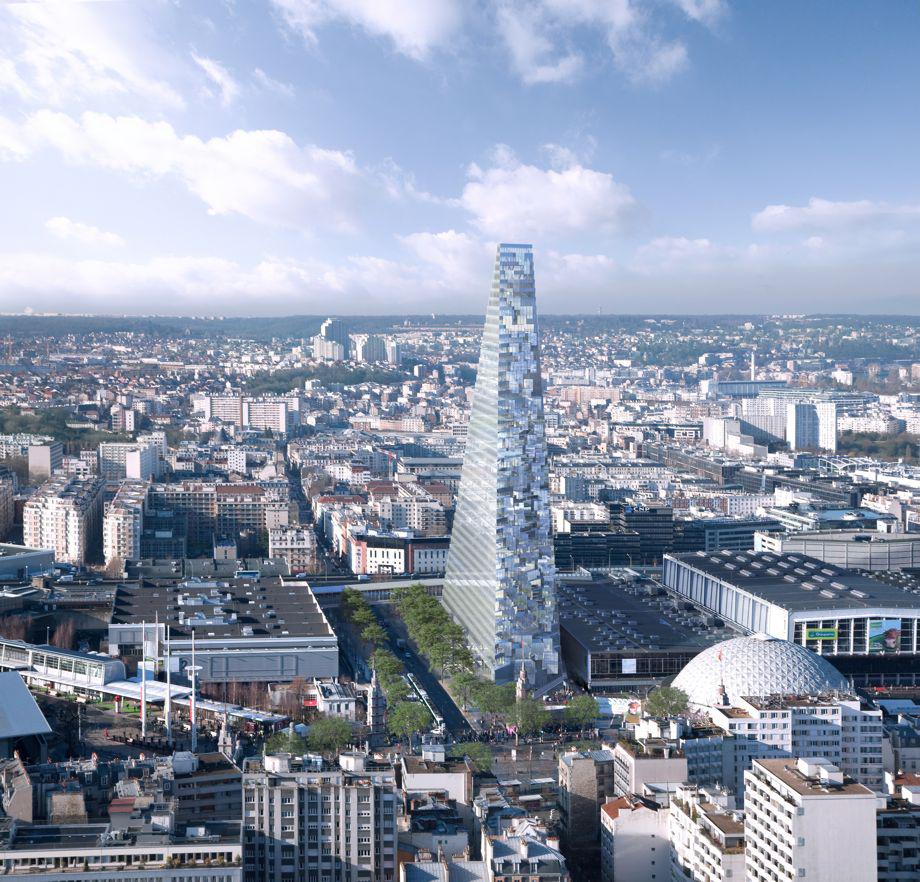 The project has been in development since 2006, with a target date for completion in 2017. At 43 stories, the structure would be 591 feet tall (compared with the 988-foot Eiffel Tower) and built at the Porte de Versailles, the site of a sprawling, unsightly conference hall that nevertheless attracts 7 million visitors per year to one of Paris' most unglamorous corners, serving as a sorry excuse of a welcome mat to a city with an unparalleled reputation for beauty.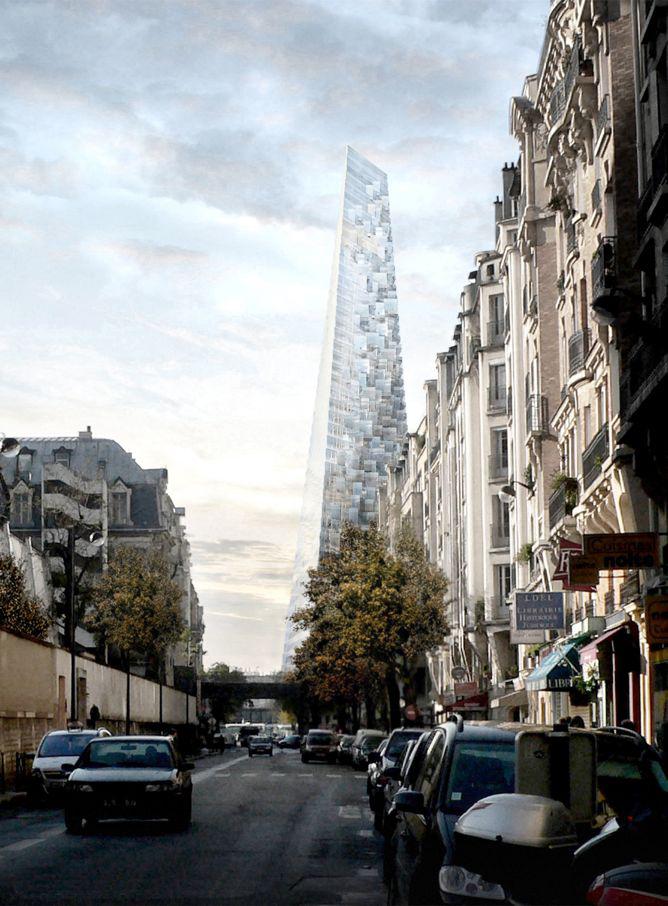 Advocates of the plan see the skyscraper as a monument to broadcast to the rest of the world that Paris is a relevant modern city, not a "ville-musée" burdened and paralyzed by its prestigious patrimony and history. Opponents claim that the proposed building is ugly, not green enough, will cast shadows on the surrounding neighborhood, and looks out of place for Paris.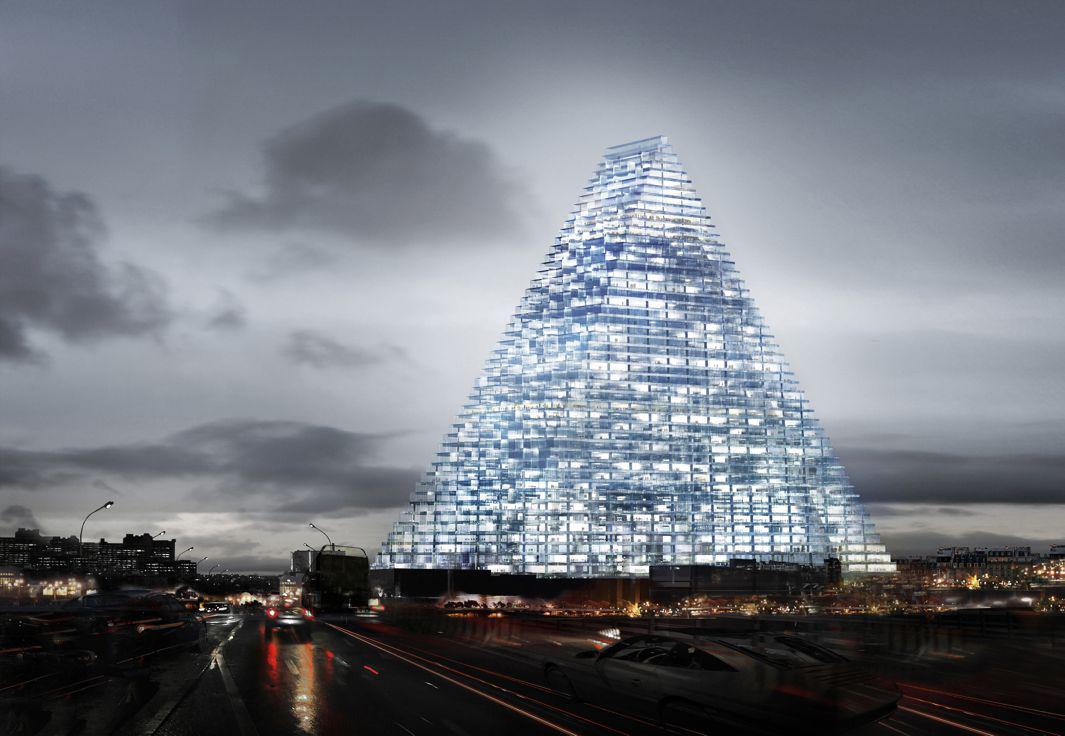 This week the Paris City Council voted against it 83 to 78, to the chagrin of Paris Mayor Anne Hidalgo, who writes in an editorial in today's edition of Le Monde that she isn't giving up. She sees the project as a job creator and an important beacon to the economic generator that is the Porte de Versailles. Hidalgo is threatening to invalidate the vote, and an online petition in support of the project includes starchitect Jean Nouvel and Renzo Piano, who designed the once-controversial, now iconic Pompidou Center in central Paris. But while the fate of the Tour Triangle hangs in limbo, the debate about how to propel Paris architecturally into the future while honoring its legacy rages on.
---