Atlas Obscura on Slate is a blog about the world's hidden wonders. Like us on Facebook and Tumblr, or follow us on Twitter.
Like other countries in western Europe, Belgium is littered with stunning, Gothic-styled churches whose flying buttresses and soaring stained-glass windows inspire awe. But the country is also home to a church that, while tiny, monochromatic, and lacking adornment, is breathtaking in its own way.
Located in a field in the Flemish province of Limburg, and accessible only by foot or bicycle, Reading Between the Lines is a church that appears either solid or half-dissolved, depending on the angle from which you view it. Installed in 2011, the structure, created by Belgian architectural duo Gijs Van Vaerenbergh, was inspired by the traditional churches of the region. Reading Between the Lines is 33 feet tall and consists of 100 layers of stacked steel plate, interspersed with short columns to create the see-through effect.
The church is part of a public art initiative led by Z33, a contemporary art museum in the Limburg town of Hasselt. No scheduled worship services take place inside, but visitors are welcome to enter the church and praise their deity of choice, whether it be God, art, or Carl Sagan. 
Visit Atlas Obscura for more on Reading Between the Lines.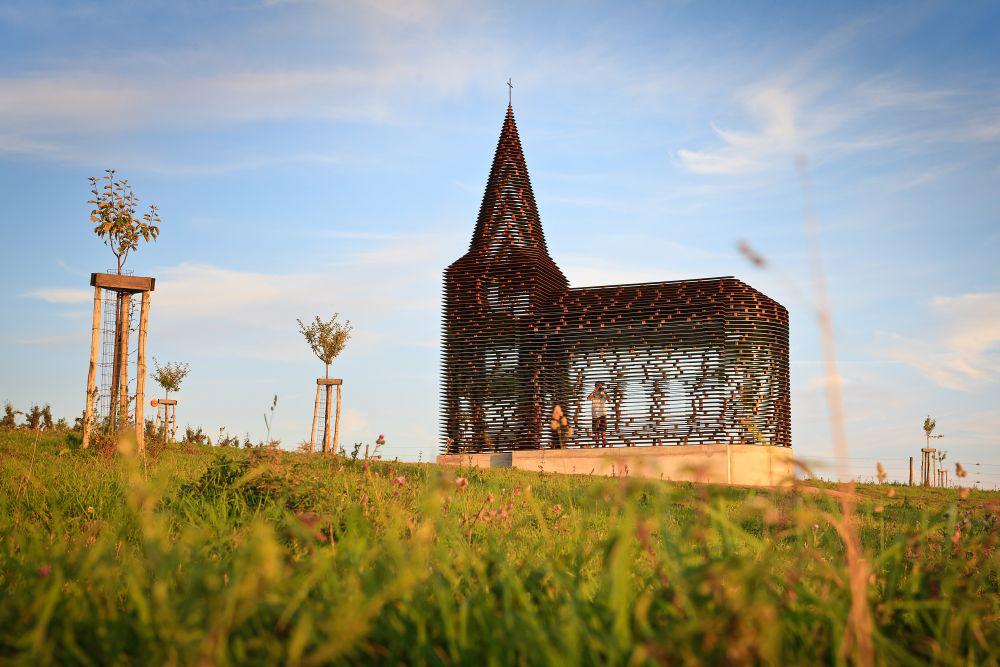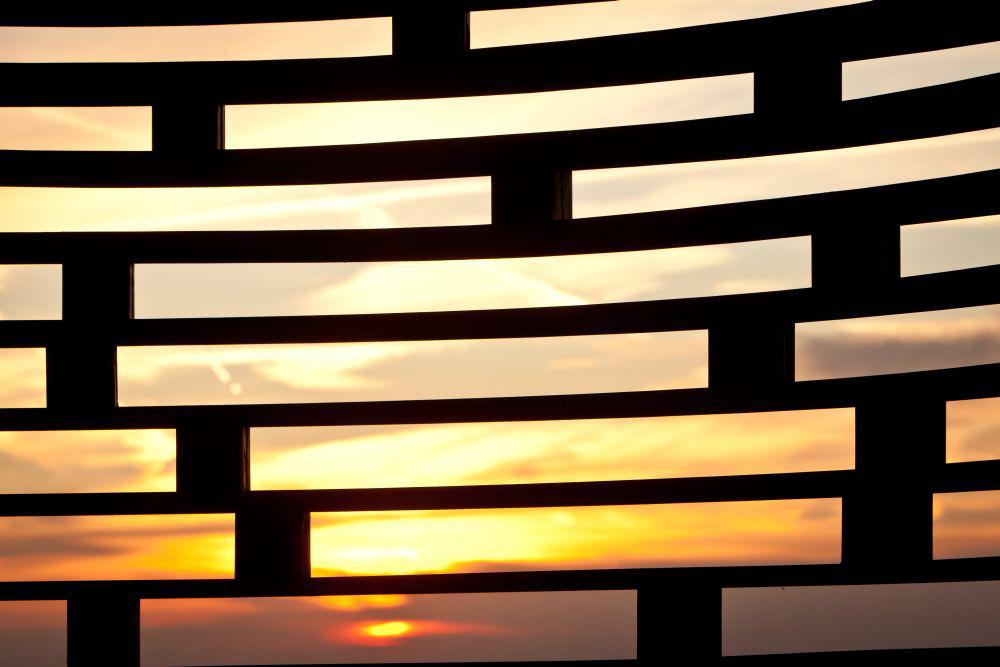 Other double-take-inducing churches: