Atlas Obscura on Slate is a blog about the world's hidden wonders. Like us on Facebook and Tumblr, or follow us on Twitter.
Two slim towers rise from the fields 20 miles west of Seville, each bathed in the rays of an otherworldly glow. Though they look like portals to another dimension, they serve a much more practical purpose: They are the "power towers" of Solucar, the largest solar energy complex in Europe.
The towers, named PS10 and PS20, began operating in 2007 and 2009. Each is surrounded by a field of angled mirrors known as heliostats, which reflect solar radiation onto a receiver located at the top of each tower. This reflected sunlight illuminates dust and water vapor in the air, resulting in the brilliant glowing rays.
The heliostats—624 for the PS10 and 1,255 for the PS20—move during the day in order to reflect the most sunlight possible. When the rays of light reach the receiver, their heat produces steam, which is used to power a turbine. The turbine drives a generator, thereby producing electricity.
With its abundant, intense sunshine, the Spain's southern Andalusia region is primed for solar plants. And the country is a pioneer when it comes to solar energy: PS10 was the world's first commercial concentrating solar power tower. (The "power tower" design is a type of concentrated solar power, or CSP, which differs from the photovoltaic systems used in the majority of solar farms. CSP uses heat, while photovoltaic methods convert light directly to electricity. The main advantage of CSP is that thermal energy can be stored and used later, when sunlight is low. Photovoltaic power stations do not have that capability, but they are cheaper to build and maintain.)
In July 2014, over 8 percent of Spain's electricity came from solar power. But the country's solar development has hit a few bumps recently. After years of subsidizing solar energy, the Spanish government has introduced laws scrapping premiums and requiring solar power producers to pay a fee for the electricity they generate—a "sun tax," as it's come to be known.  
While Spain struggles to regain its position as a top global solar innovator, Abengoa Solar, the Spanish company behind Solucar, has been branching out into the United States. In Arizona, about 70 miles southwest of Phoenix, lies a massive grid of curved, glinting mirrors. These are the parabolic troughs of Solana Generating Station, a CSP plant opened in October 2013 that produces enough energy to power 70,000 homes.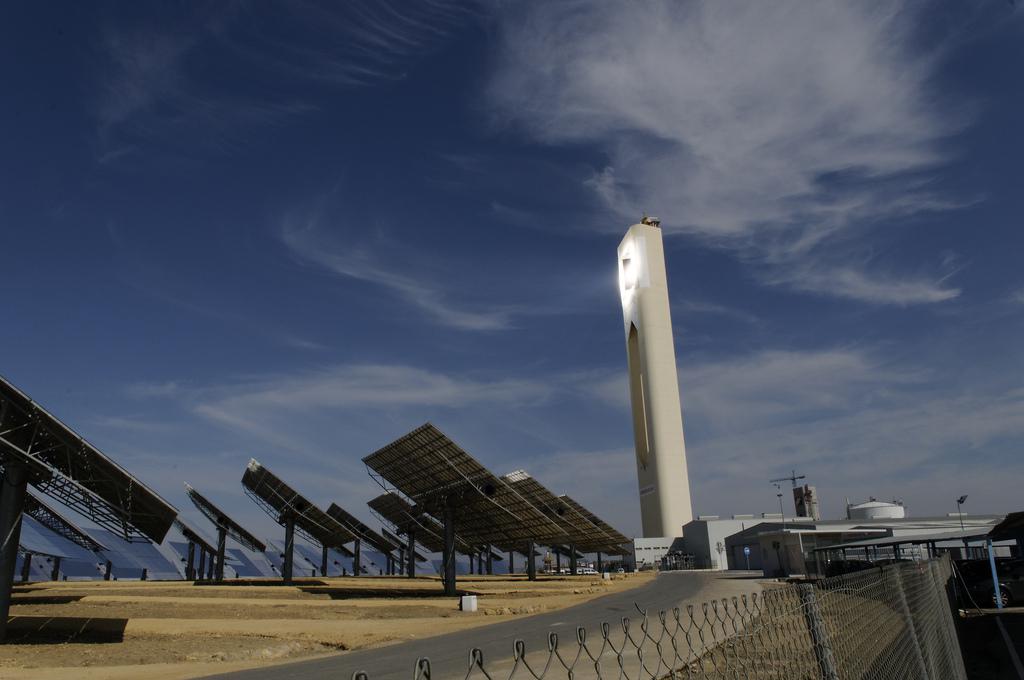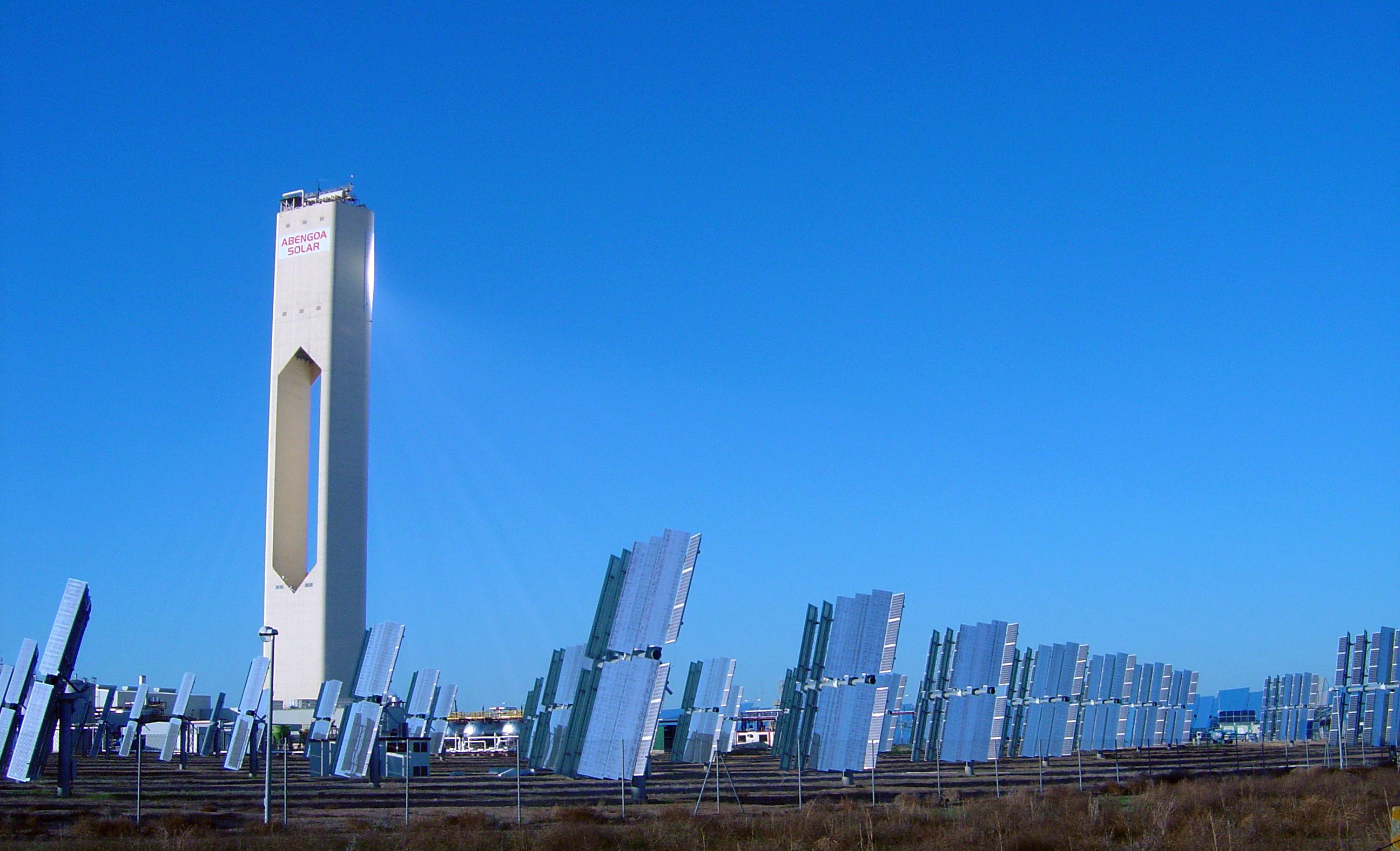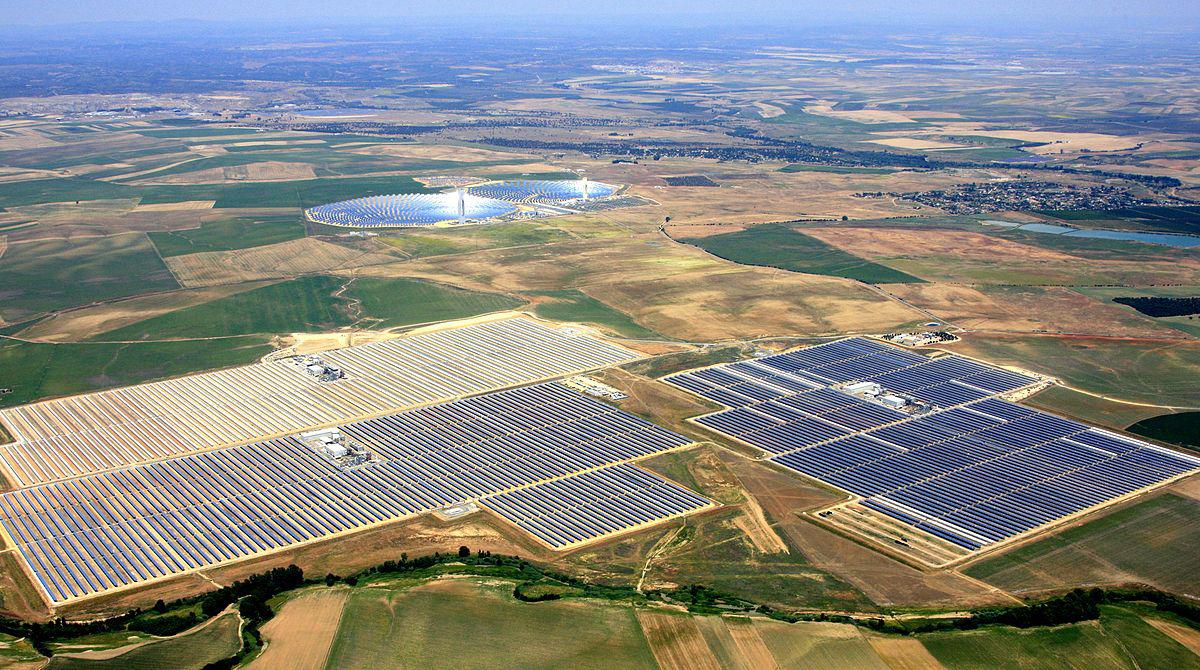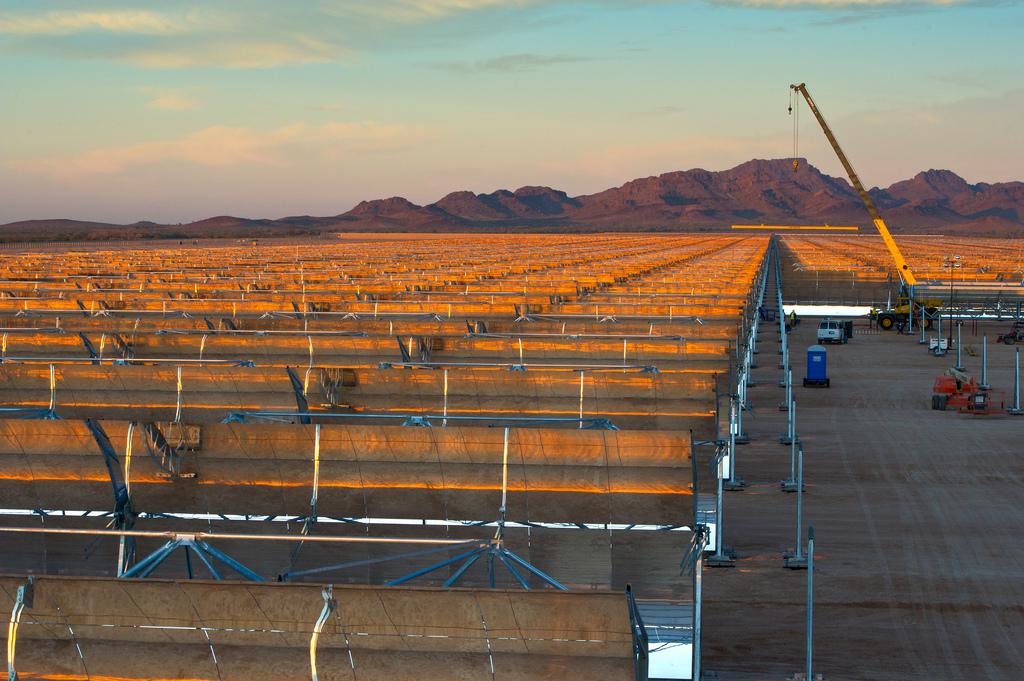 Visit Atlas Obscura for more stunning solar-power sights, such as the world's largest solar furnace, a decommissioned solar plant in the Mojave, and the biggest solar telescope in the world.*
*Correction, Nov. 7, 2014: This post originally misspelled Mojave Desert.