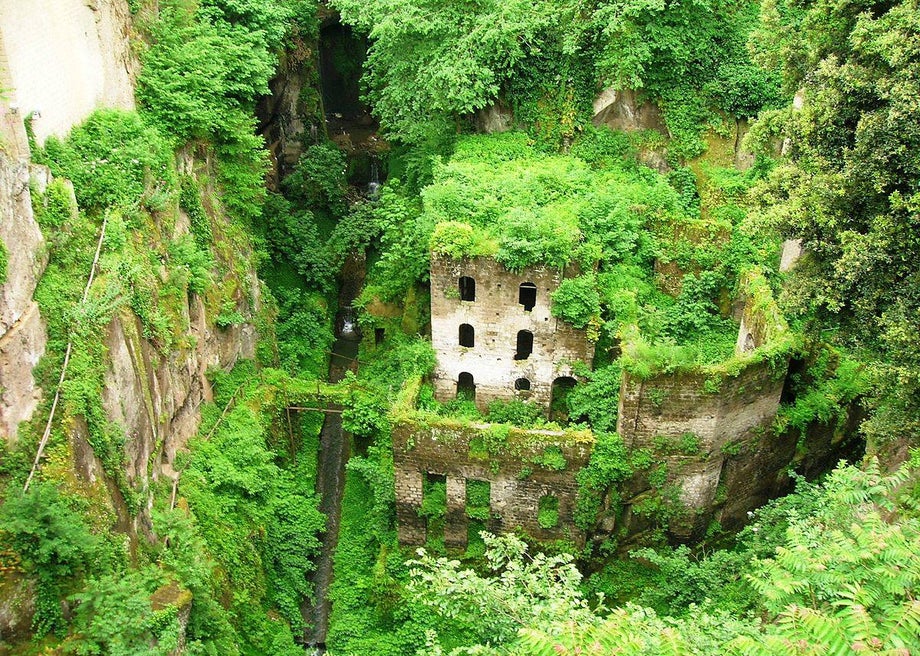 Atlas Obscura on Slate is a blog about the world's hidden wonders. Like us on Facebook and Tumblr, or follow us on Twitter.
In a verdant valley overlooking the Amalfi Coast, dotted with waterfalls, lie the overgrown remains of medieval mills that once churned out the flour for Amalfi's pasta. The oldest dates back to the 13th century. These mills, built from stone, spent hundreds of years grinding grain, powered by water from the stream flowing through the valley.
Around 25 mills were built in total. Output peaked during the 18th century, but industrialization and streamlined production methods saw the gradual closing of each business. By the 1940s, all were abandoned.
The hike through the Valley of the Mills is a spectacular walk filled with crumbling stone bridges, ancient buildings succumbing to unfurling greenery, and a panoramic view of Amalfi.
Visit Atlas Obscura for more on the Valley of the Mills.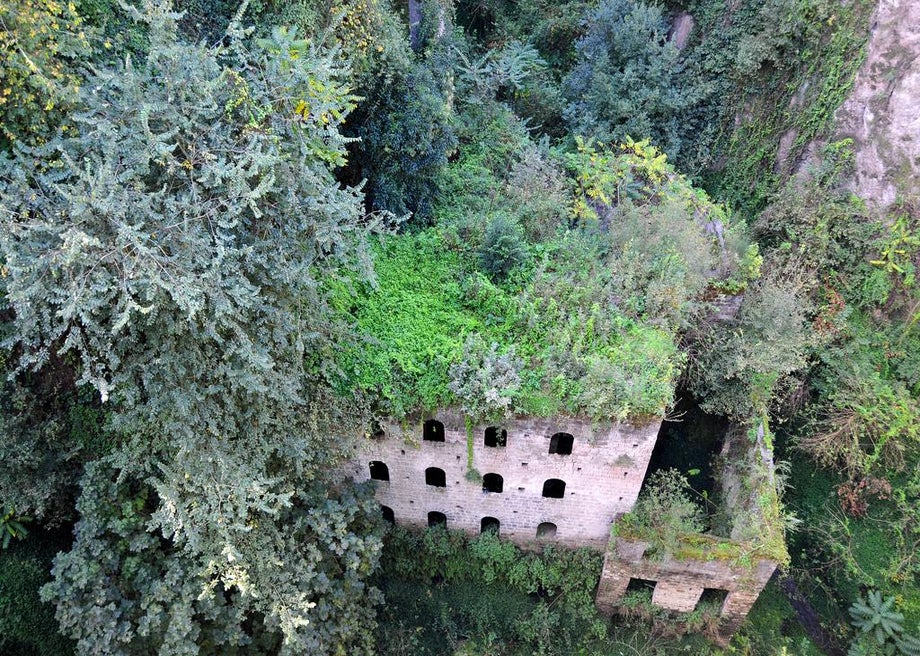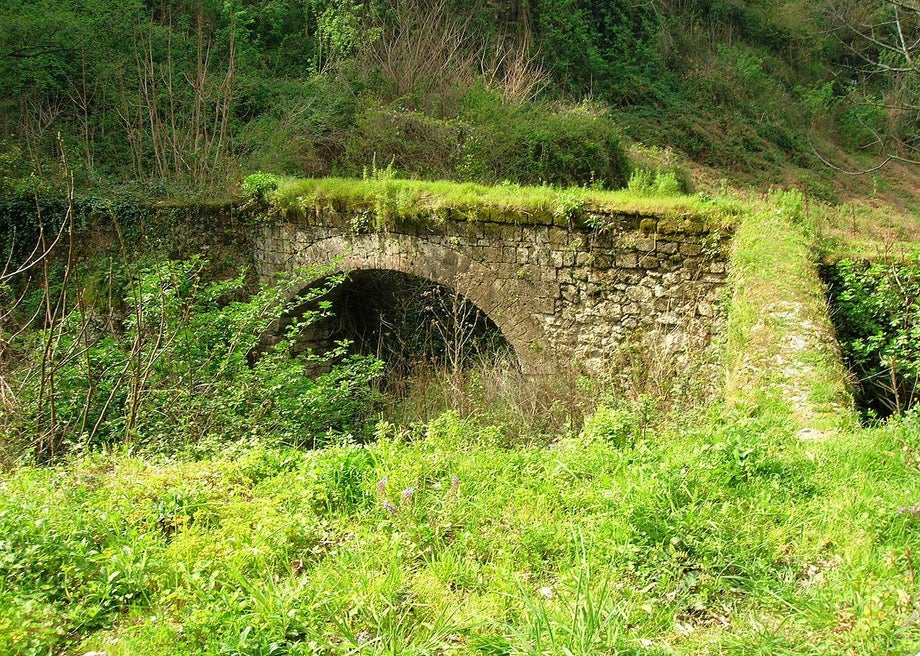 More magnificent ruins to explore:
---