Dutch photographer Hans Eijkelboom's recently published book, People of the Twenty-First Century, is an anti-fashion bible for the ages. In the book, an anecdotal history of anti-sartorial global fashion trends taken over the past two decades in Amsterdam, New York, Paris, and beyond, Eijkelboom documents what people are wearing like a Dutch conceptualist version of Bill Cunningham, presenting his findings in a grid like a New York Times Style section spread.
The book features more than 500 thematic pages and some 6,000 individual images of hardcore normcore that ranges from stonewashed denim to contemporary office uniforms and the denim-on-denim ensembles sometimes known as Canadian tuxedoes (above).
Eijkelboom, whose photo books have long been cult objects, works like a street fashion photographer, minus the coy poses and romanticized urban backgrounds. He doesn't look for the sartorial outliers but takes candid snaps of ordinary folks outside of shopping malls or in busy pedestrian areas.
In the book, American philosopher and art and culture critic David Carrier writes in an essay that Eijkelboom takes photos in spurts ranging from 20 minutes to four hours, working stealthily so that his subjects have no idea he is photographing them. "He spends time observing passers-by before recognizing a common type, normally based on a garment, sometimes a behavior," Carrier writes. "Back in the studio, the images are laid into grids."
But if the photos at first glance seem like an indictment of our numbing sameness and tendency to conform, Carrier argues that Eijkelboom's real intent is to reveal the individuals behind the surface similarities.
"Taken individually, Eijkelboom's small photographs are as banal as their subjects," Carrier writes. "He uses repetition to communicate awareness of difference: the closer you look at any page of this book, the more diverse you will find the people who are dressed in similar ways."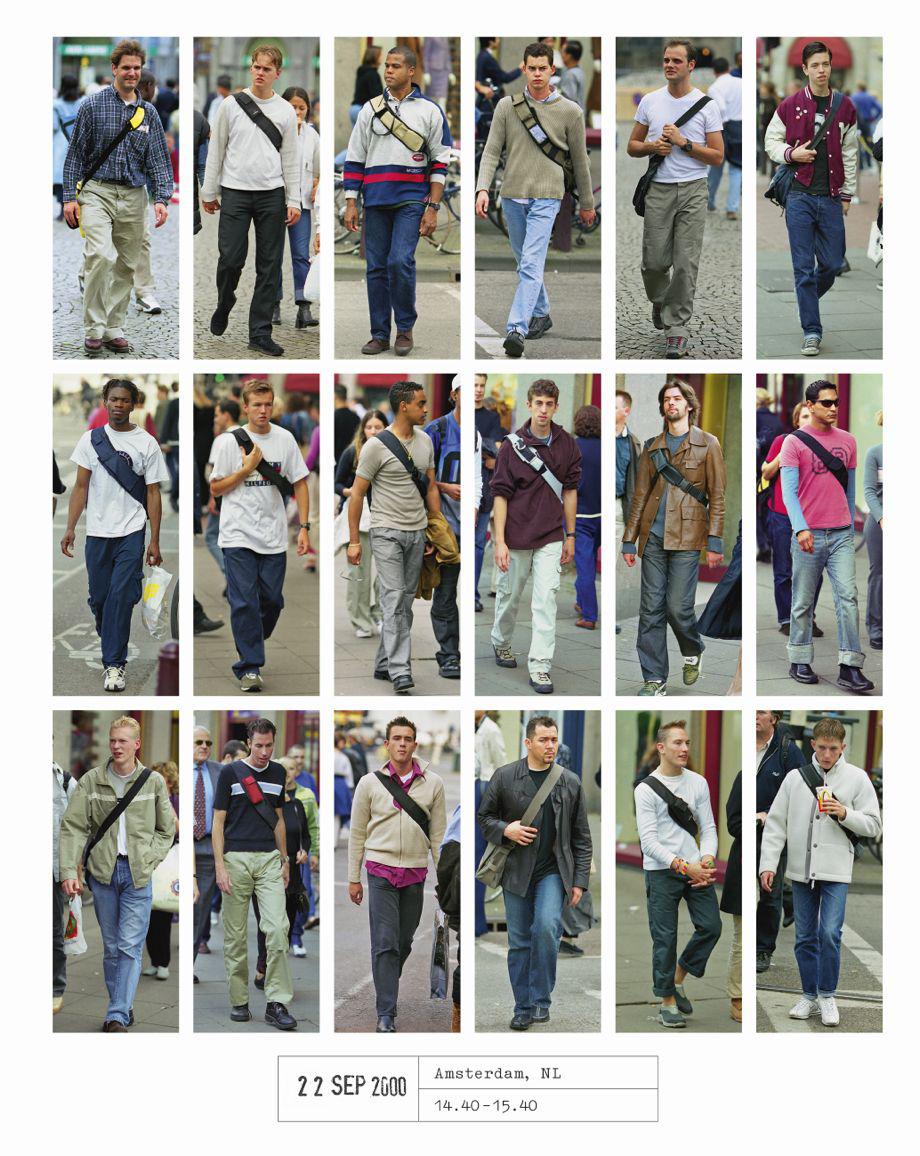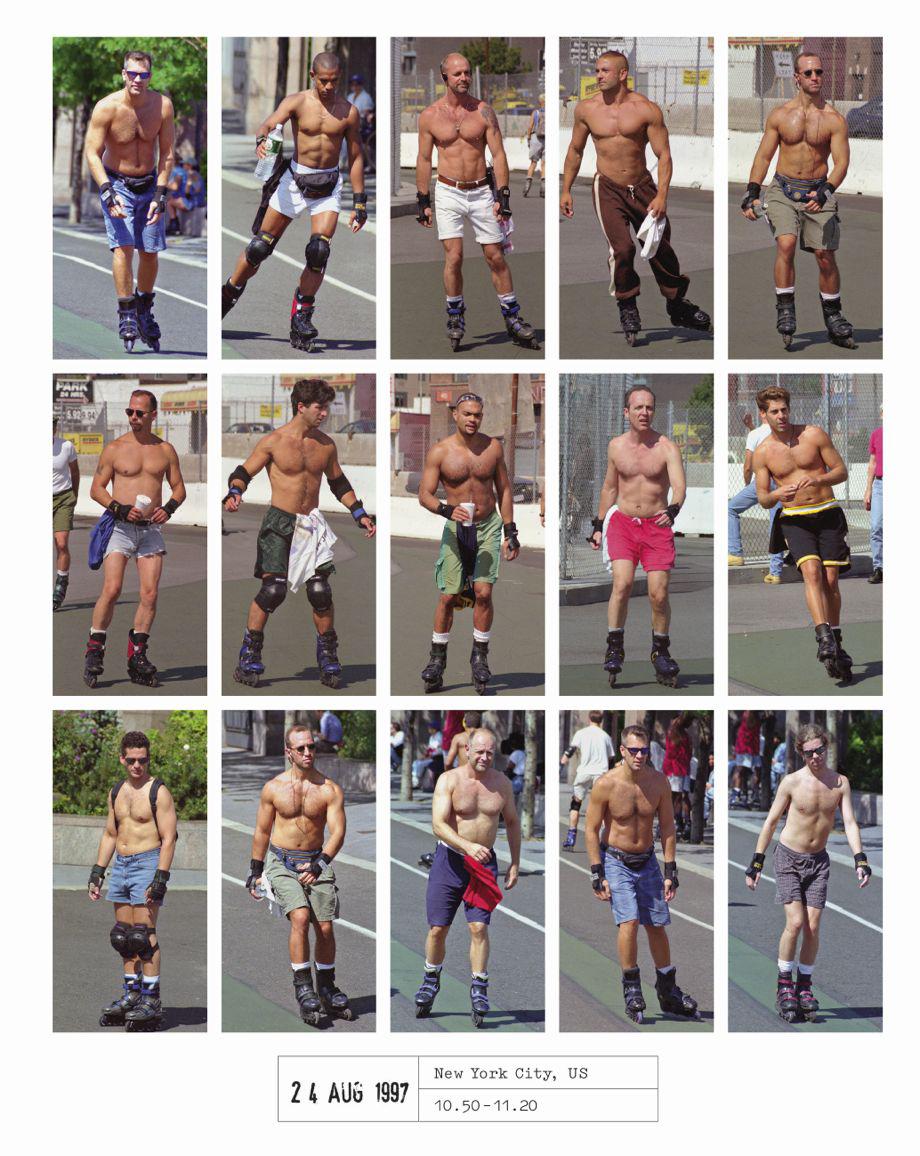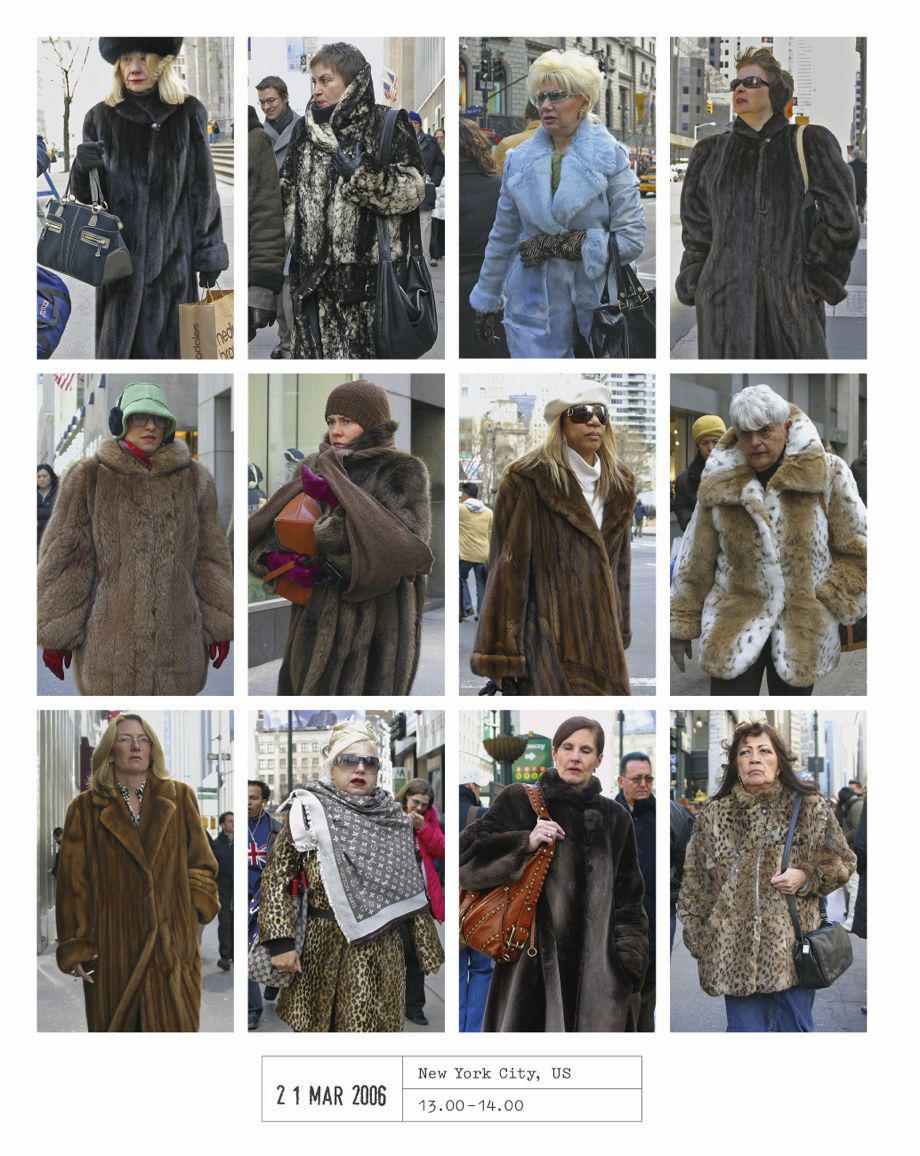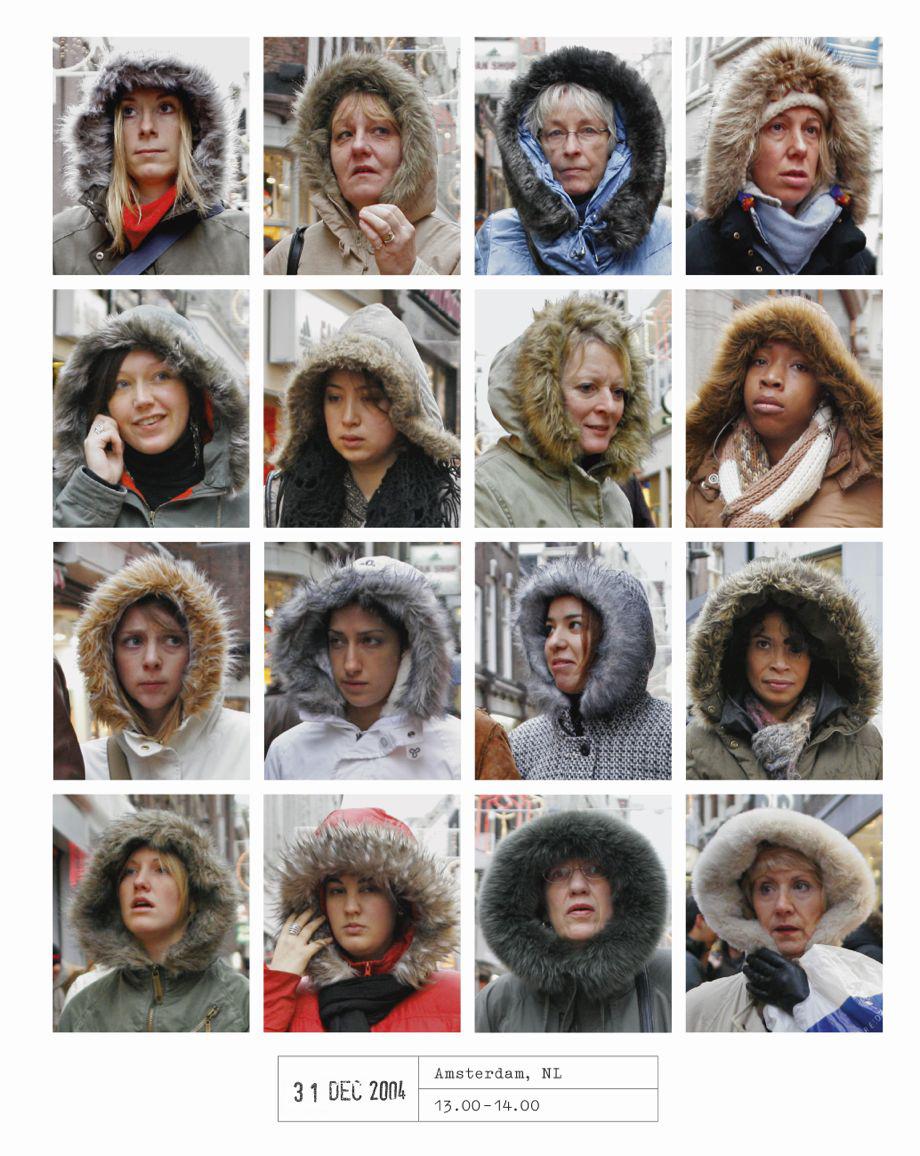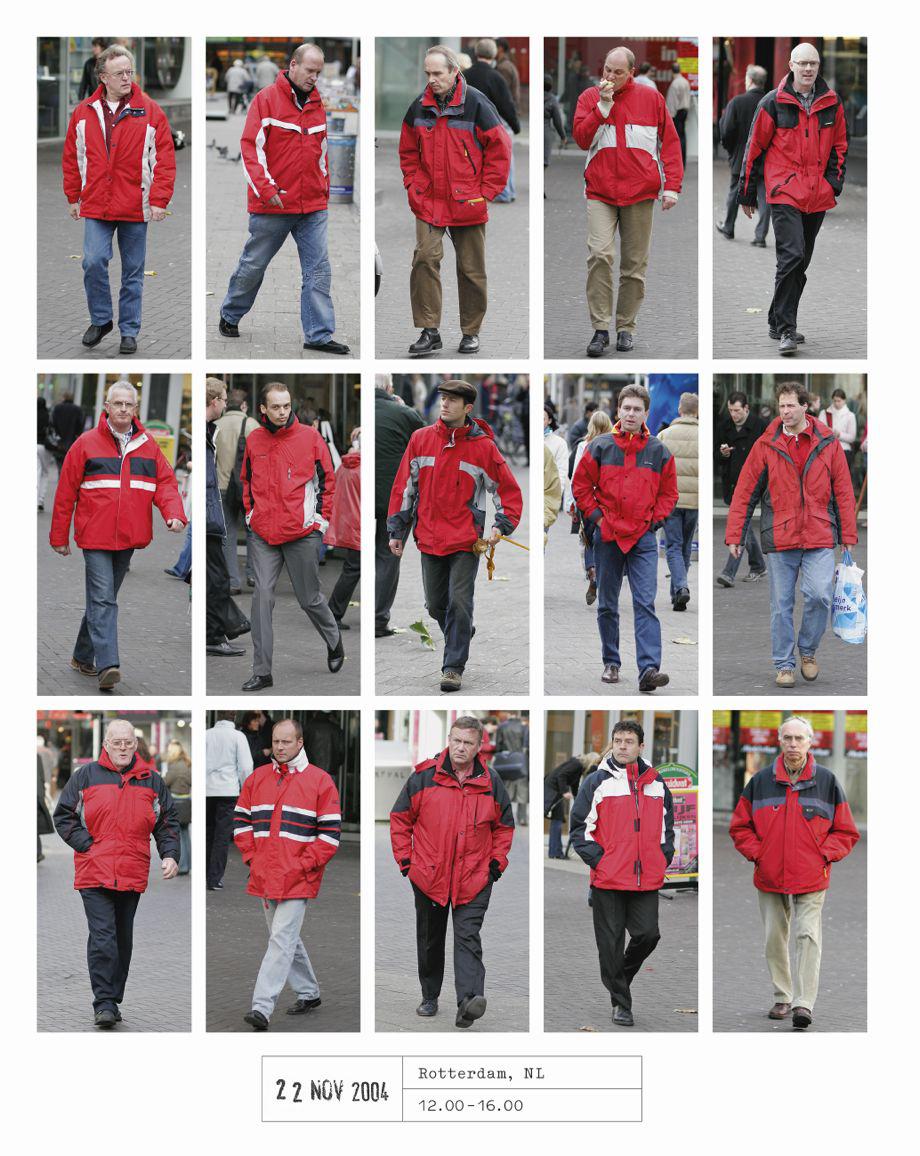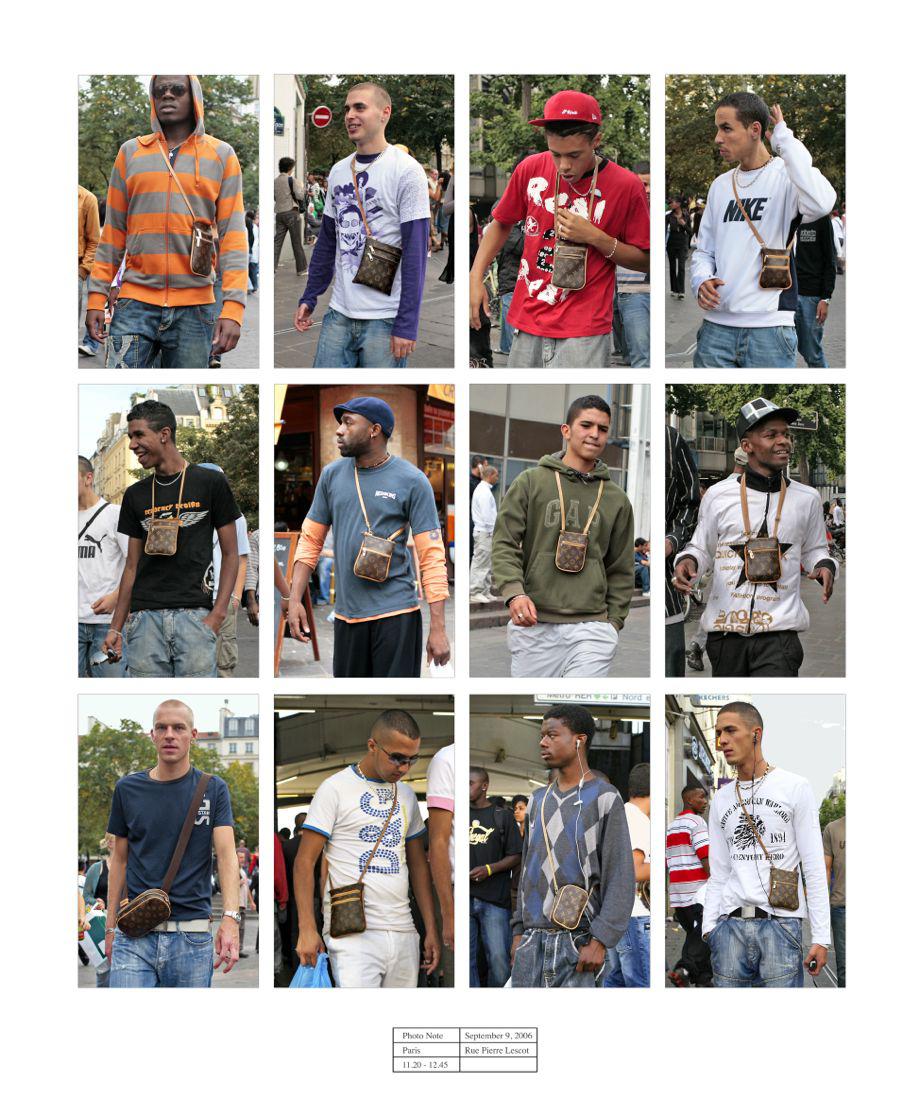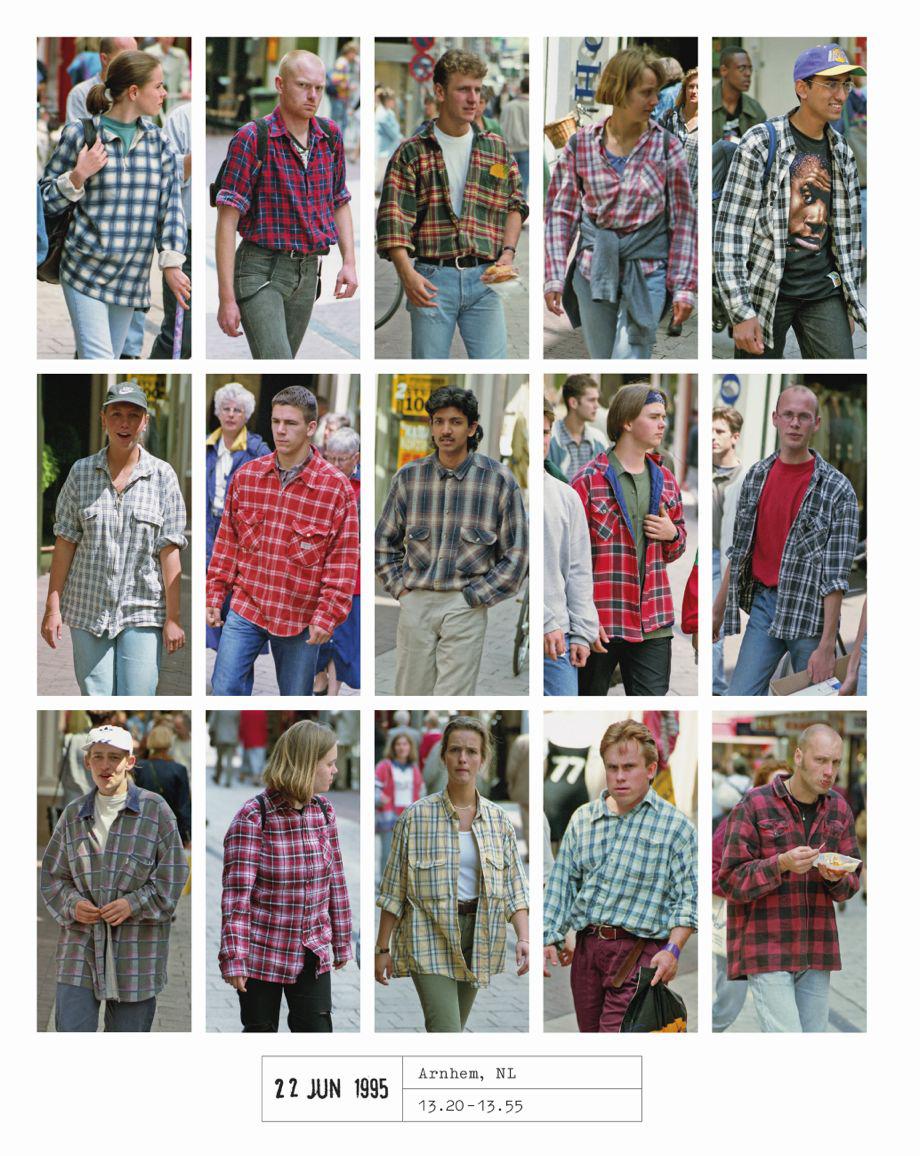 An exhibition of Eijkelboom's photographs from the book is on display until Nov. 29 at Paris fashion hotspot Colette.