After 16 years of marriage to a woman who would eventually come out as lesbian, Tom Teague made a promise to himself on a balmy October night in 2003: He would dance with every straight woman at the bar. Given the particularities of that evening, the odds were in his favor.
Teague, a reserved software development manager with a mop of white hair and a salt-and-pepper beard, was one of anywhere between 80 and 100 attendees at the annual beachside gathering in Florida for members of the Straight Spouse Network. He had arrived fresh from the memorial service for his mother, who had died of pancreatic cancer days earlier. But he sought solace from more than just her death. SSN had been his lifeline since his wife came out as a lesbian that January. More than ever, he needed to be with people who could understand him.
The salt spray from the Gulf of Mexico mingled with sweat and liquid courage. Teague spotted Lynn Cloud's heart-shaped face across the dance floor. "I swear, it might have been the lighting, but Lynn just kind of had this glow," he says with almost boyish excitement. The way he tells the story, it's clear that he's back in the moment instead of in a condo talking to me in present-day Arlington, Virginia.
Cloud, who was married to a gay man for 17 years before she met Teague, jumps in. "He was on one corner of the dance floor, and I was on the other, by the band," she says from her seat next to Teague.
"We pointed at each other and said, 'I haven't danced with you yet!' And we both said that—"
"—at the same [time]. I mean, it was so synchronous."
"And so we danced, and it was magical."
It was a welcome change. For a long time, life had been filled with more misery than magic. But that's what the closet—a place as real for straight spouses as it is for the sexually struggling gay men and women they marry—will do to you.
* * *
Straight spouses are largely absent from the national conversation about gay marriage and the modern family. Certainly, it's easier to talk about two moms or two dads who have been together from the start than to talk about why Mom left Dad for another woman, or why Dad left Mom for another man. (Forget about it if Mom or Dad is elsewhere on the sexuality and/or gender spectrum.) But we need to include straight spouses in that conversation, because as tolerance for LGBTQ people spreads throughout the culture, more closeted spouses will undoubtedly come out. While for them, the light beyond those doors can be liberating, for the straight partners stumbling out behind them, it can be quite harsh.
The Straight Spouse Network is attempting to kick-start the discussion by creating a safe place for straight spouses to share their stories. Founded in 1991, the nonprofit, peer-led group connects straight spouses through online forums and listservs, face-to-face meetings, and social gatherings. But SSN tends to forge relationships that are more than just a cushion for the initial shock of a spouse's decision to come out. Sometimes, they become new marriages; other times, lifelong friendships. As the shape of one family changes, another forms.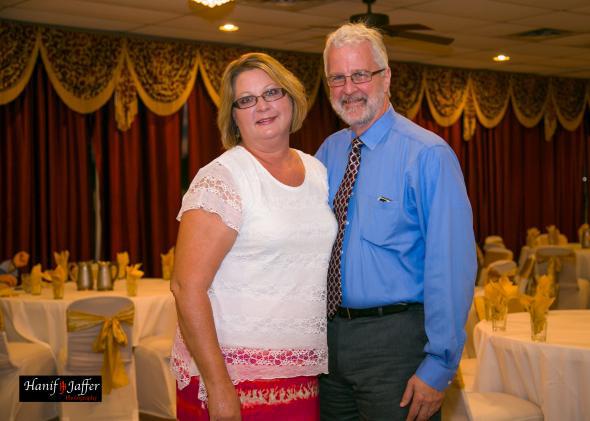 Nationwide, SSN handles five to six requests per day—as many as 2,000 requests per year—that come in through its website or hotline, according to Betsy Wortley Ring, a Bethesda, Maryland, mother of three who serves on SSN's Board of Directors. Teague and Cloud, meanwhile, are in the process of forming their own member-supported organization, Overcoming Coming Out. Teague says OCO will take a more holistic approach to the familial reverberations of LGBTQ people's decision to come out than SSN, which is geared toward their straight spouses; PFLAG, their parents and friends; and COLAGE and the Gay Dad Project, their children. While each is helpful in its own right, "these existing non-profit organizations all approach the change in the relationship when a loved one comes out from only one perspective," Teague says via email. "Unfortunately, because they are geared towards single viewpoints, an unintended side effect can be polarization of relationships as a result of a loved one coming out."
Regardless of the approach, recent data indicates that SSN's figures, and the figures that OCO could draw, represent just a fraction of the nation's straight spouses. Economist and New York Times columnist Seth Stephens-Davidowitz estimates that roughly 5 percent of the 151.8 million men recorded in the 2010 U.S. census are primarily interested in other men—and that millions live some version of a closeted life, including marriages to straight women. Calculating the number of gay women in the United States is a more difficult proposition, he says in an email. The data from the social networks, pornographic searches, and other online resources Stephens-Davidowitz analyzed is less conclusive for that group, although stories like Teague's prove that gay women indeed marry straight men.
In any case, the anecdotal evidence resonated beyond the aggregate data. "After writing the [Times] piece, I received many emails from people in similar situations as the gay man married to a woman," Stephens-Davidowitz says.
For various reasons, some of these men—women, too—may choose never to come out of the closet to anyone, let alone to their straight spouses. And for their part, straight spouses may or may not intuit their partner's true sexuality on their own. But if the truth does emerge, regardless of how, the question is the same: What should these couples do when the door to the closet splinters for good?
* * *
If the revelation occurs through coming out, the gay partner may have had help getting to that point. One such helper: the Gay Married Men's Association. No central website for GAMMA appears to exist, but a few chapters, including those in Washington, D.C., St. Louis, and New South Wales, Australia, have an Internet presence. Until recently, the Washington, D.C., chapter had a restricted Yahoo Groups page that listed 206 members.
Marc Gravallese used to attend GAMMA meetings near D.C.'s Dupont Circle neighborhood. To give men with families in the suburbs a more accessible, weekday meeting option, the 53-year-old divorced father of four and his boyfriend at the time started a chapter out of Gravallese's suburban D.C. home, just three blocks from where his ex-wife and her husband live. (Gravallese and his ex-wife also appeared in the straight spouse documentary I Thought It Was Forever.)
GAMMA, Gravallese says, is not a recruiting ground for homosexuality. It is not a forum to complain about unsuspecting wives. Nor is it a meat market for clandestine hookups. "We're talking about how painful life has been and how difficult it's been and [asking questions such as] 'I'm still not sure if I'm ready to come out, how do I tell my spouse, how do I do this, I'm going to hurt them even more than I've already hurt them,' " he says. "So much of what comes out of that meeting is concern for their spouses."
GAMMA offers much-needed support for gay, bisexual, and questioning men who are or have been married to women, Gravallese says. But that support stops short of a cure-all for their issues. "Some men choose to stay married and deal with this and come to the group as a way of just connecting with other similar men. Some men will choose to separate. Some men will choose to divorce," he says. "We're there to support you on whatever path you take."
Coming out is never easy, but it's incalculably more difficult for the gay men and women who have joined a heterosexual marriage for one reason or another. Sometimes, they come to an understanding—or acceptance—of their sexual orientation only later in life. Perhaps they have, to some degree, known all along but wanted more than anything to be heterosexual (or to be perceived that way), and to have the unequivocal legal right to marry and have children. Others simply caved to family or social pressures. Many gay men deeply love their wives, but as Gravallese points out, "Society and everything we were taught told us that love equals sexual attraction." Of course, that's not always the case.
But if that struggle sounds hard, consider that the queer spouse has one advantage: By the time he or she is ready to tell the other, "I'm gay," a huge amount of emotional adjusting has already taken place. The straight partner is starting from scratch.
* * *
"In terms of the healing journey, [gay spouses] are way ahead of the game," says psychotherapist Kimberly Brooks Mazella, who works with as many as 15 straight spouses, mostly women, at a time in her McLean, Virginia-based practice about 20 minutes outside of D.C. Straight spouses comprise about half of her practice. "The gay partner has done their grieving, and now they want to live their life. But that's an additional hurt, [a] slap in the face for the straight spouse."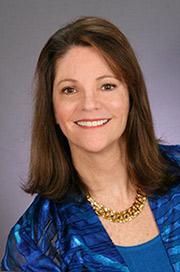 Mazella has been treating straight spouses since 1987—the year she became one herself. At the time, she confronted many of the same questions that her patients do now. "Was I ever really loveable? Was he faking it the whole time? It just cuts to the core," she says. "For me, it was just a couple of years. Had I been married for 30 or 40 years, I think those questions would cut even more deeply."
Mazella has experience working with both sides of the closet, and she tries to bring that understanding into her practice. In her professional experience, many straight spouses tend to share certain core traits, such as a lack of sexual experience and self-confidence. In her personal experience, straight spouses tend to ignore their gut, just as she did when she met her ex-husband for the first time.
"He's gay," her gut said. "Gay guys don't date women," she reassured herself. "Elton John just got married, so if somebody who seems gay isn't … " Mazella can't finish the sentence without laughing at her younger self. "I've come a long way, baby."
But then, so have gay people. An earlier generation, including her ex-husband and Sir Elton, was driven into the closet in decades when the language to express homosexuality didn't even exist. Even today, she says many men will come out to their wives as bisexual when they are, in fact, gay, hoping to deal less of a blow but giving inadvertent hope—and prolonging the inevitable. "It can also be their way of easing themselves into their new identity," she says.
When Mazella helps her patients move through the stages of grief, she acknowledges that it can be an emotional balancing act at times. ​"Straight spouses are often struggling with competing emotional experiences—their own feelings of grief and loss, anger at the gay spouse's betrayal, and compassion for their partner's own painful journey," she says. Empathy for gay spouses is not unusual among the straight spouse community. Degrees vary based on personal experience, as in any divorce. But ask a straight spouse, any straight spouse, what awaits him or her on the other side of the closet door. The most common answer is a deep sense of isolation.
"Most [straight] spouses endure their pain in silence on their side of the closet, while their gay, lesbian and bisexual partners find support from their respective communities," SSN founder Amity Pierce Buxton wrote in her 1991 book The Other Side of the Closet: The Coming-Out Crisis for Straight Spouses and Families. From her years treating straight spouses, Mazella adds a few more factors to the mix. The straight spouse can be blamed as complicit in the closet. A gay spouse's infidelity can be viewed as an expression of his or her true self instead of an act of unfaithfulness. "How did you not know?" is a common question. There are those who are dismissive of the entire marriage, as Mazella encountered. "People said to me, 'Oh, it wasn't really a marriage anyway,' " she says.
Such reactions share a common theme: They are indicative of the bad rap that straight spouses get. "A lot of times, I think people perceive straight spouses as a bunch of angry, middle-aged women," Mazella says.
* * *
But the straight spouses I met at an Arlington, Virginia, SSN meeting gave the lie to that misconception. Seven women ranging in age from their 30s to 60s had gathered in a cozy living room, helping themselves to wine, homemade Nutella-swirl coffeecake, and other snacks. The whole thing could have been mistaken for a potluck. When I introduced myself as a writer, some requested that only their first names be used: They're not ashamed of their stories, but they want to be in charge of the narrative for once. Each woman offers a different example of how a straight spouse can respond to her partner's revelation.
There's the thirtysomething who felt "morally obligated to get a divorce" because she wants to teach her young daughters that sex is a valid part of a marriage. For the most part, she amicably co-parents with her ex. There's also the sixtysomething who remains angry with her ex-husband, who trivialized his infidelity and their marriage. "I've had to reinvent myself, and that pisses me off, frankly," she says.
Perhaps the most disparate experiences are those of Christine, who has just separated from her husband, and Marilyn, who has made the choice to stay in what is called a mixed-orientation marriage.
Christine, a 32-year-old in a gray crewneck sweatshirt and slim-fitting dark pants that would not be out of place on a college campus, has left her young children at home for the night with her husband, who came out to her two months ago. He's been living in the basement as they prepare to sell their house and separate.
"I can't really fault him," Christine says. She lays out the circumstances, including his upbringing in a conservative church that shunned homosexuality. If faced with the same, she feels she might have retreated into the closet. Not everyone in Christine's life would agree. Encountering people who have encouraged her to turn bitter against her husband only compounds an already difficult situation, she says. She may be angry, but she does not want to be bitter. She prefers to approach the end of their marriage as they began it—as a team.
From her seat in a cream-and-gold chair, Marilyn agrees. "You feel bitter, you feel angry, you feel things," she says. White hair falls past her shoulders. "But that can't become your life."
Marilyn's life unfolded in ways she never could have predicted. Her husband came out to her in December 2005—the day after they saw Brokeback Mountain, the Academy Award-winning film about two cowboys who become lovers. "We were up to our knees in tears," she says of the aftermath. At work, people could sense that something was wrong. Marilyn approached a co-worker, a gay man and father of three who had come out of the closet six months earlier. "Do you want to take a crazy lady for a walk?" she asked. He did. Shortly thereafter, he put Marilyn in touch with his ex-wife, who introduced her to SSN.
Marilyn remains married to her husband, in part because they had "untraditional wedding vows" that pledged love over fidelity. She's had to rewrite other marital rules, which is one of the eight strategies Pierce Buxton prescribes for a lasting mixed-orientation relationship, even though most do not last. (Other strategies include asserting the straight spouse's sexual needs, accommodating the partner's sexual identity, and developing a non-dependent relationship.)
Marilyn and her husband are no longer physically intimate. His sexuality is one factor in that decision. His preference not to use protection during sexual intercourse is another. She can trust her husband of 37 years to be as safe as possible, but she can't be as certain about any potential new sexual partners. However, she's come to accept and even care about her husband's boyfriend while regarding her marriage as authentic, perhaps more so than all the years in the closet. The whole family knows, and nothing is more important to Marilyn than family—her husband, their elderly mothers, their kids. Going back into the closet after coming out, after coming this far, would be incalculably painful. If Marilyn decides that she needs a different partner to be happy, the marriage will be over. The key is that she decides now. "My mantra is, what's going to make me happy?" she says.
Even those present whose grief is more pronounced, whose anger is more palpable, express admiration for Marilyn. It's a perspective only a straight spouse would understand.
* * *
A mixed-orientation marriage is not for everyone, though. Back at his Arlington condo, Tom Teague sits at a table, flanked by Cloud and their best friend, Cindy Vanderpool, another straight spouse they met through SSN. He doesn't know it, but he's going to need them to get through the rough parts of his coming-out story.
Sparks flew when Teague met his former wife in January 1987—so much so, they married that May. But their "passionate sexual relationship" ceased about a week before the ceremony. Teague says his wife attributed the drop in libido to the pressures of wedding planning, but things didn't change on their honeymoon, when she started crying as they started to make love. "I wasn't going to force anything, but it really hurt me," he says.
Teague became a father to his wife's young daughter from a previous marriage, later adopting her. Together, they adopted a second daughter after more than a year filled with on-and-off attempts to conceive. By that time, his wife's doctor advised a hysterectomy to treat a medical condition. A long recovery period followed. Teague and his wife stopped having sex. They never started again.
Still, Teague did not consider ending the marriage—or violating his vows. He loved his wife. He loved his children. "I'm the sort of person that when I'm committed, I have no interest in other women," he says. "If you have that urge, you take care of yourself. You masturbate a lot, and you get through it, and that's how you survive."
The more mundane realities of a long marriage—a career change in middle age, a disruption of finances, a lack of communication—intensified over time. Teague finally approached his wife about their relationship. He offered to quit his startup consulting business, re-enter the corporate workforce, and attend marriage counseling. "I said, 'Would that help us get back to where we need to be?' She said, 'Well, maybe not.' Teague pauses. 'And then she said why.' "
Teague was devastated. He retreated to his garage-turned-office and played computer game after computer game in an effort to numb his brain. Days turned into weeks. It had taken his wife decades to find the language to express her sexuality. How could he expect to deal with the rupture that discovery represented in any less time, especially when the situation is so little understood? There are reams of advice for gays looking to come out—straight spouses aren't so lucky.
The Straight Spouse Network turned out to be the helping hand Teague needed. "I told my story," he says, just as he's doing now. But suddenly he can't speak. He raps the wood table. Rap, rap. Rap, rap, rap, rap. Rap. "It was a relief," he finally exhales. Tears change Teague's features, eroding the grooves of his face. His laugh lines are blurred and wet.
"It's OK," Cloud says in a whisper. (Rap.) She understands the reverberations of the closeted marriage all too well. Cloud's ex-husband rarely approached her for sex; Vanderpool's ravished her nightly, as if he had something to prove. Both thought there was nowhere to turn, no one to talk to about their experiences. "It's OK," Cloud repeats, a little louder this time. Thanks to groups like the SSN, they have each other now. Gay and straight, there is life on the other side of the closet door.