The well-publicized fact that sitting all day is a death trap has created a booming market for standing desks. There are already infinite iterations of the modern standing desk: cobbled together from Ikea parts, gorgeously adjustable but prohibitively expensive, attached to a treadmill or a human hamster wheel.
But when Luke Leafgren, who teaches Arabic at Harvard, was thinking about investing in a standing desk, he realized that what he really wanted was something that would be as portable and lightweight as his laptop—something he could use at home, in the office, at the library, in a café, or anywhere else he wanted to get online. So he decided to invent one.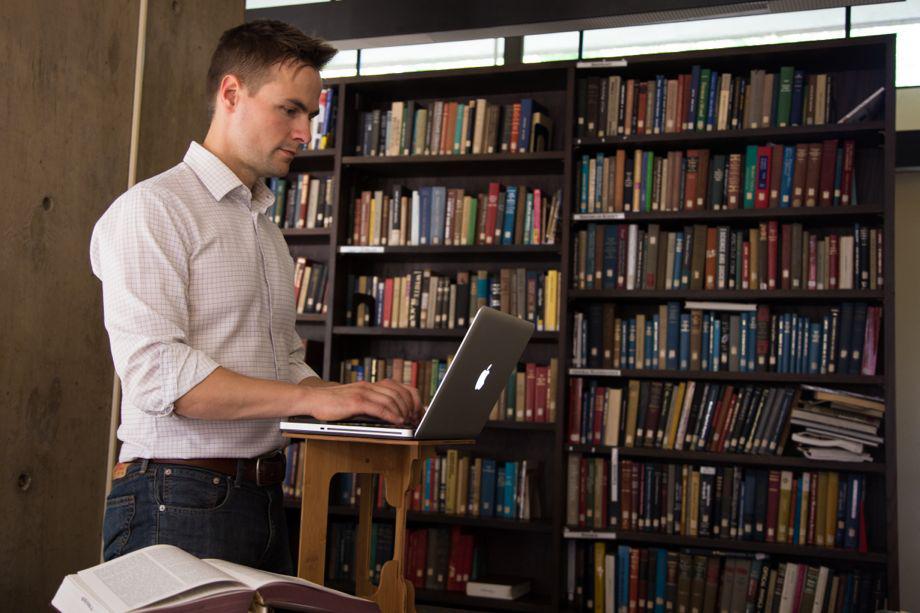 The portable standing desk isn't a wholly new invention, but Leafgren's StandStand is good-looking, affordable (starting at $50), light (2 pounds), and stable. And it's already more than doubled its Kickstarter crowdfunding goal.
Made of three slim pieces of precision-cut Baltic birch plywood or bamboo that slot together quickly and intuitively, StandStand collapses to the size of a laptop so it can fit in your work bag. It comes in three sizes according to your height. It can also be used with a detached keyboard when you're sitting to elevate your laptop screen to a more ergonomic height.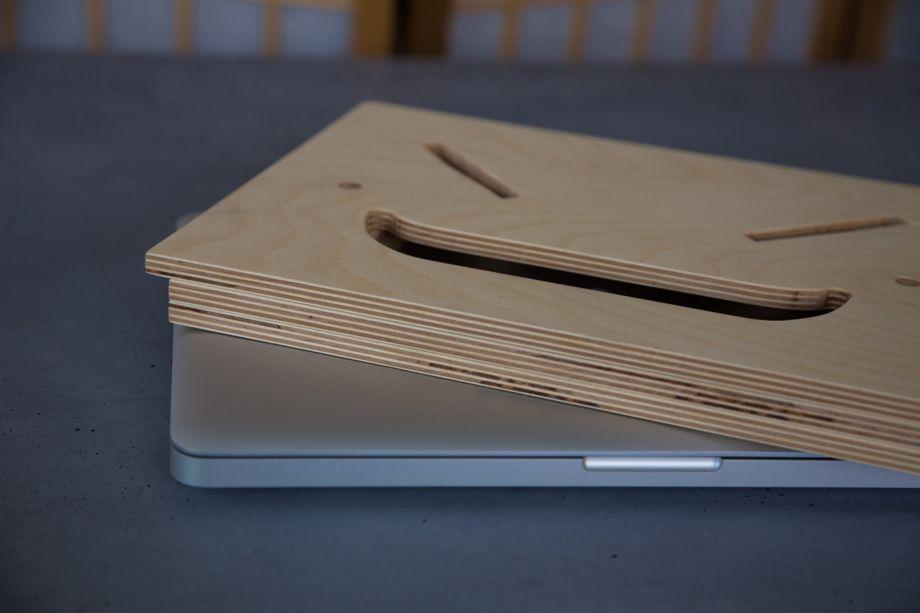 Leafgren explains in his Kickstarter proposal that he "experimented with ancient woodworking techniques like halved joints and mortise-and-tenon joints to assemble the stand. These methods are so old that they have been found in ships buried in the pyramids by the ancient Egyptians, and even earlier in prehistoric wooden wells thought to be between 4,000 and 5,000 years old! While StandStand's joinery is tried and true, it's how these ancient joints are combined that makes StandStand unique. When the panels are locked together to harness the engineering strength of triangles, you have a product that is capable of supporting over 500 times its own weight."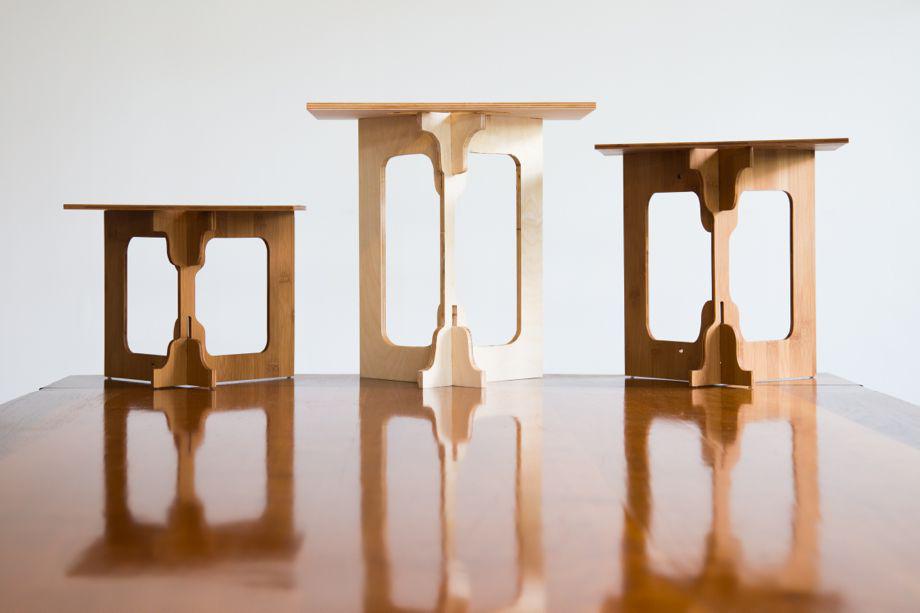 Leafgren sent a sample to Slate's art director, who was struck by the clever packaging. That dimpled smiley face that appears when the StandStand's three moving parts are stacked, it turns out, was somewhat of a happy accident that came about when Leafgren added a handle to the design.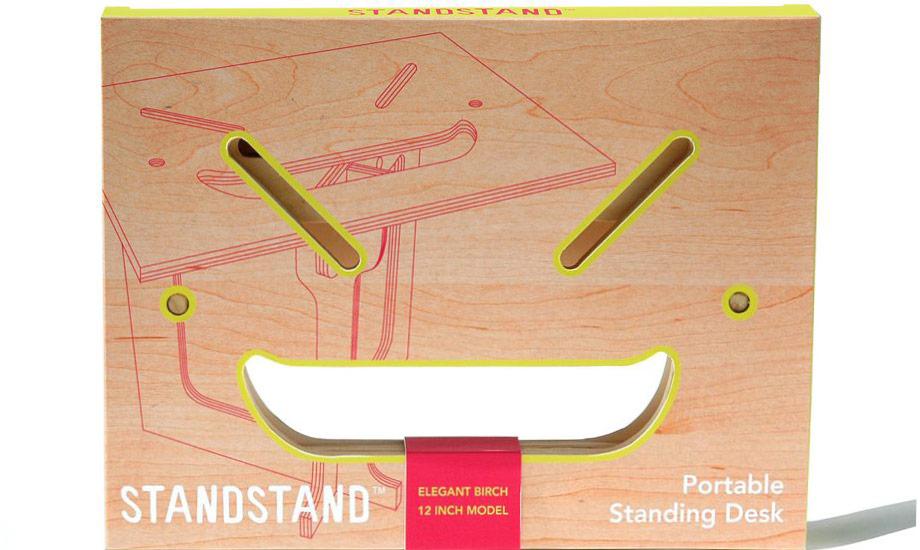 "When I decided to add a handle, the material I removed combined with the mortises to create a face, giving some unexpected personality to the design," he writes. "Dimples appeared when we added dowels to hold the panels together for transport."
Check out the video below to watch the StandStand in action, or read more about it on Kickstarter.