Atlas Obscura on Slate is a blog about the world's hidden wonders. Like us on Facebook, Tumblr, or follow us on Twitter.
There are over 600 wooden headstones at the Cimitirul Vesel, or Merry Cemetery, in the Romanian town of Săpânța. All are painted bright blue and adorned with portraits of the people they memorialize. These paintings don't necessarily capture the dearly departed at their best moments. In fact, they often gleefully depict the manner in which the person in question died, whether by a beheading or a speeding truck.
The really good stuff, however, is found in the epitaphs painted in Romanian on each grave marker. "Underneath this heavy cross lies my mother-in-law," reads one. "Try not to wake her up. For if she comes back home, she'll bite my head off."
The Merry Cemetery is a unique delight, but you don't have to go all the way to Romania to see a quirky graveyard. Here are three final resting places in the USA that honor the dead in a more light-hearted fashion than your standard urns-and-angels cemeteries.
Established in 1896, Hartsdale Pet Cemetery in New York was the first place in the United States to offer dignified burial plots for beloved animal companions. Over 80,000 pets have found their final homes here—mostly dogs and cats, but you'll also encounter the graves of rabbits, birds, reptiles, monkeys, horses, and even a lion.
During the 19th century, funerals at the pet cemetery were conducted with the solemnity befitting a human memorial, with the bereaved owners arriving by carriage dressed in head-to-toe black. These days, while the burial process is no less emotional, the epitaphs are endearingly witty. ("Left no ball unchased," reads the gravestone for 10-year-old Speculaas, Daughter of Wolmed.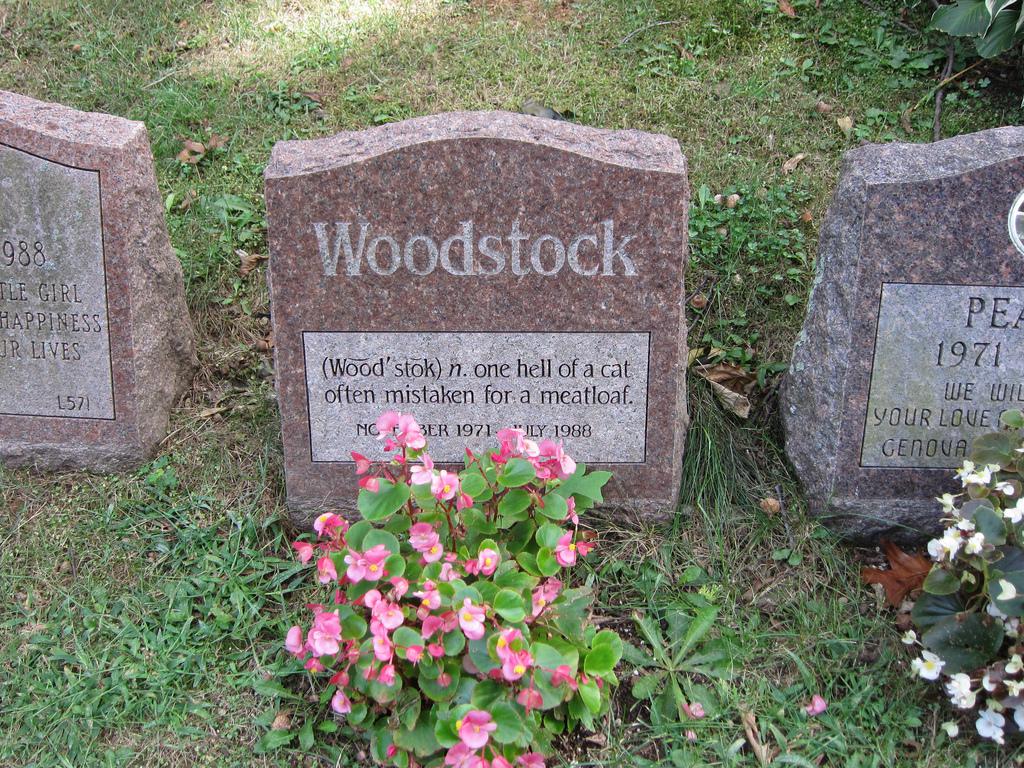 Due to its popularity as a winter refuge for Big Top performers, Hugo, Oklahoma, is also known as Circus City, USA. This explains why the town's Mount Olivet Cemetery contains a graveyard devoted to clowns, elephant trainers, tightrope walkers, and trapeze artists. Showmen's Rest bills itself as the final resting place for "all showmen under God's big top." Many of the headstones are carved with pictures of performers in their element: The Great Huberto is shown walking the high-wire, umbrella in hand, while the gravestone of ringmaster John Strong shows him, life-sized, in a top hat and tails.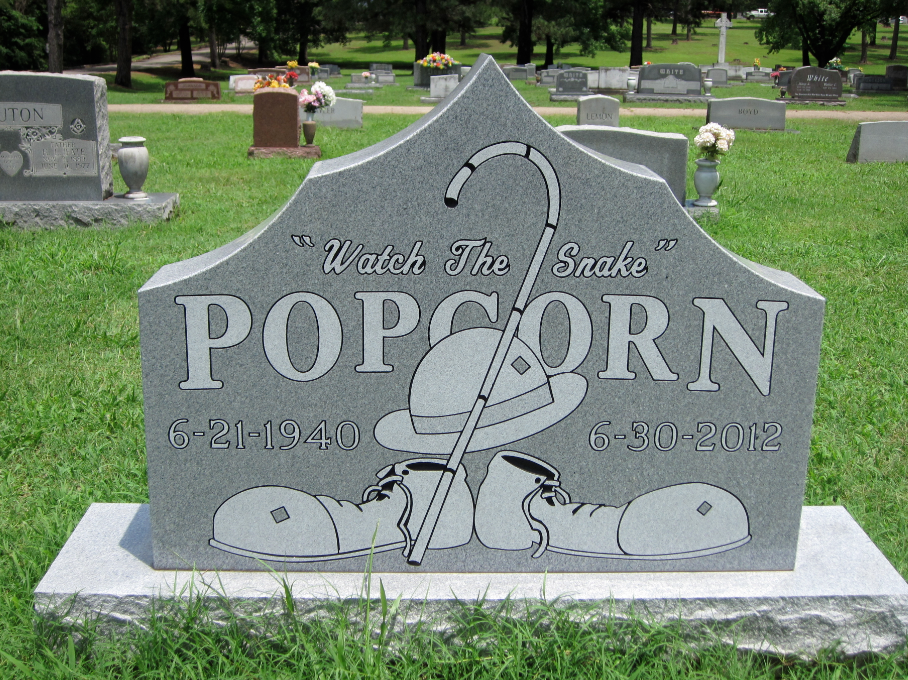 Gravestone sculptors at Hope Cemetery in Barre, Vermont, often eschew the usual angelic imagery and opt for more modern markers like an armchair, bi-plane, soccer ball, or race car. Barre, home to the world's largest granite quarry, has attracted gifted granite sculptors since the late 19th century. Hope Cemetery is an outdoor showroom for their memorial art—about a third of the headstones have been carved from Barre granite. Some were even carved by the people whose graves they adorn.
Ironically, sculpting the gravestones is what contributed to the death of some of Barre's artists. Prior to the implementation of better workplace ventilation in the 1930s, sculptors were at high risk of succumbing to silicosis—a lung disease that results from inhaling silica dust during carving.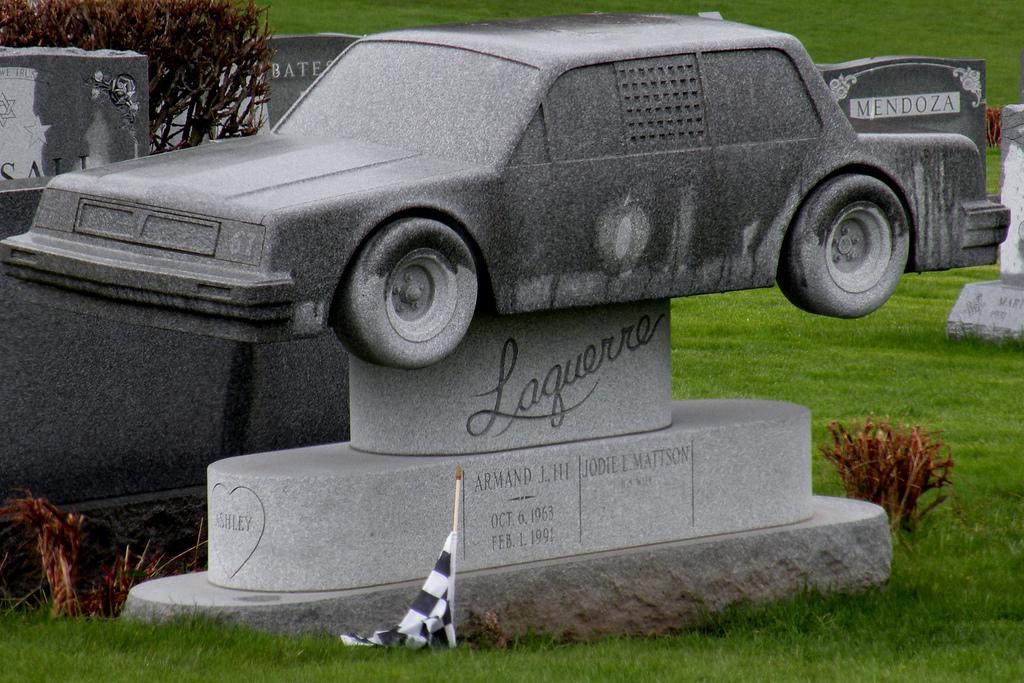 Some more quirky cemeteries around the world: