Norway's Norges Bank invited eight teams to submit proposals for a series of sea-themed banknote redesigns. The standout concept above by architecture and design firm Snøhetta Design, which will appear on the backs of Norway's krone bills, uses the abstracted language of pixels to depict coastal settings.
Snøhetta Design's original proposal contrasted the pixelated backs with timeless black-and-white photos of Norwegian coast on the front, as seen below: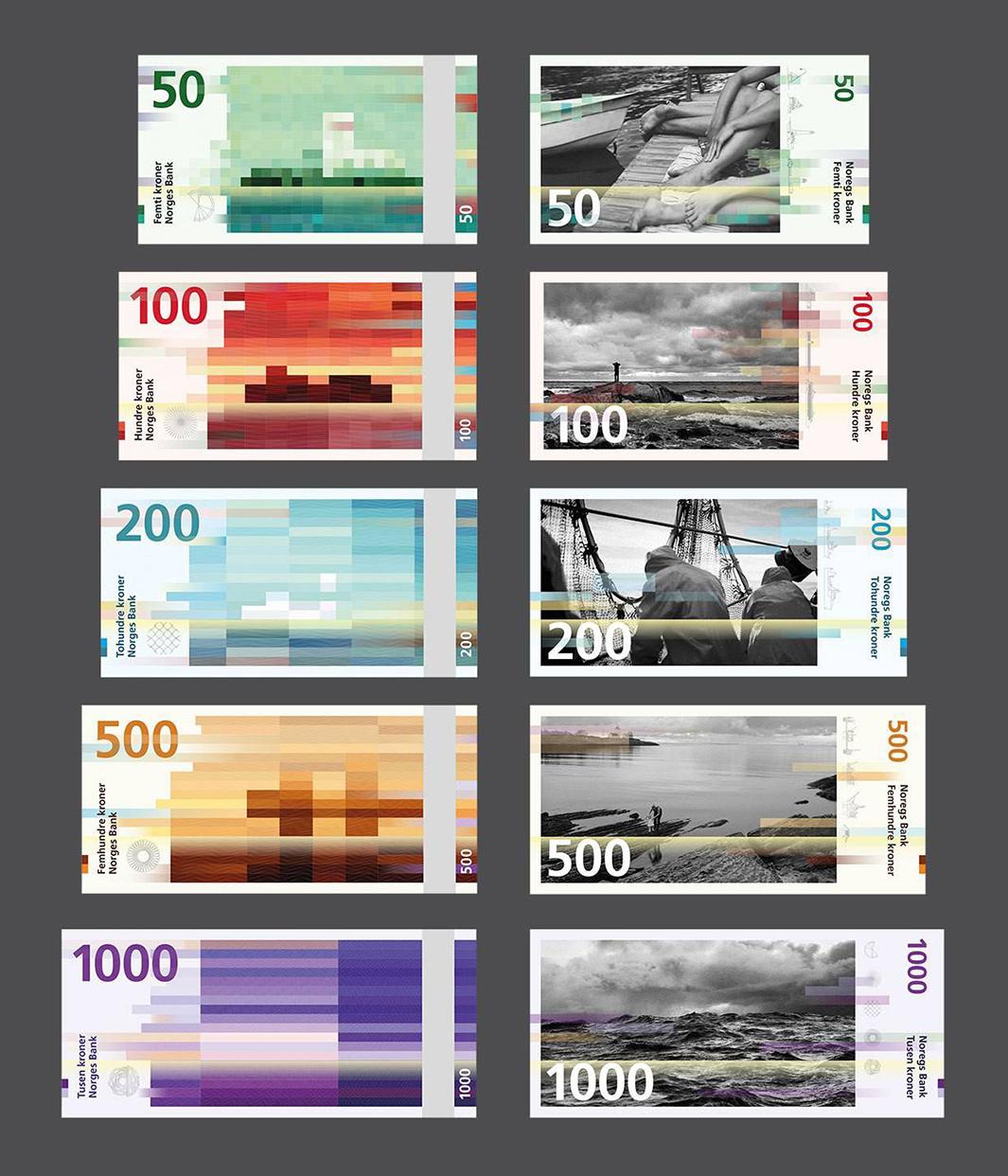 But the bank rejected Snøhetta's front idea. It decided to use the more prosaic proposal submitted by the design studio Metric System on the krone fronts instead, like the 100-krone note design, below: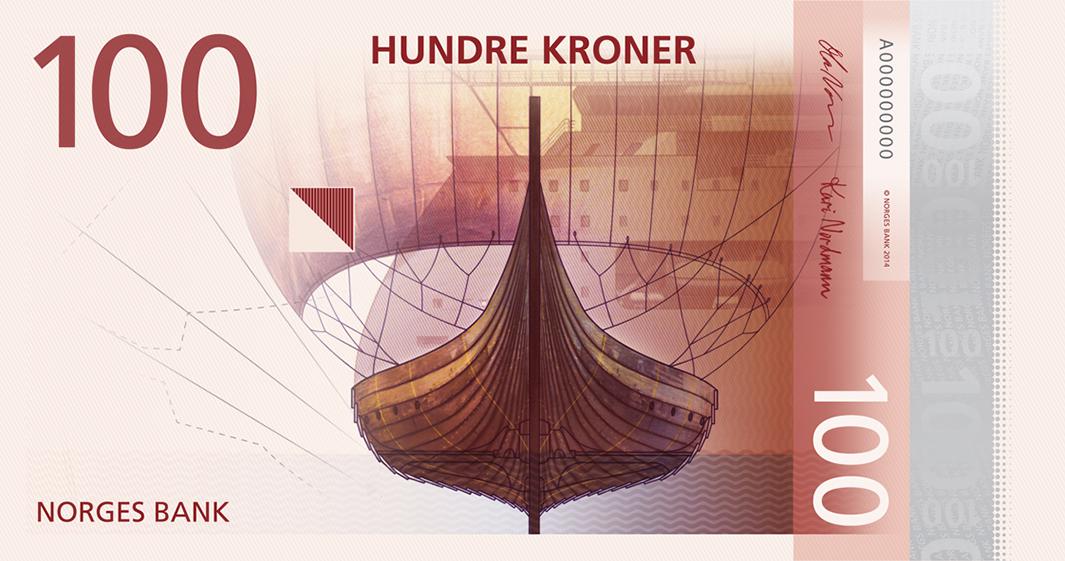 Norges Bank pointed out in a press release that the banknote motifs and designs may "differ somewhat" from the proposals, as security and machine-readable elements are introduced into the banknotes before they are issued in 2017 at the earliest. Nevertheless, the pixelated banknotes are a great example of how exciting modern banknote design can be with a little risk-taking and imagination.
See all the creative proposals here.