John Malkovich is one of a handful of actors who brings his inimitable persona to every role, giving off the impression that he is playing some (often twisted) version of himself. A cultural icon in his own right, he's also shown he is game to offer himself up as cultural fodder, à la Being John Malkovich. In a new series called "Malkovich, Malkovich, Malkovich: Homage to Photographic Masters" by Sandro Miller, Malkovich plays the parts of man, woman, and child with an eerily unsettling plausibility in 32 wild portraits that celebrate great 20th-century photography.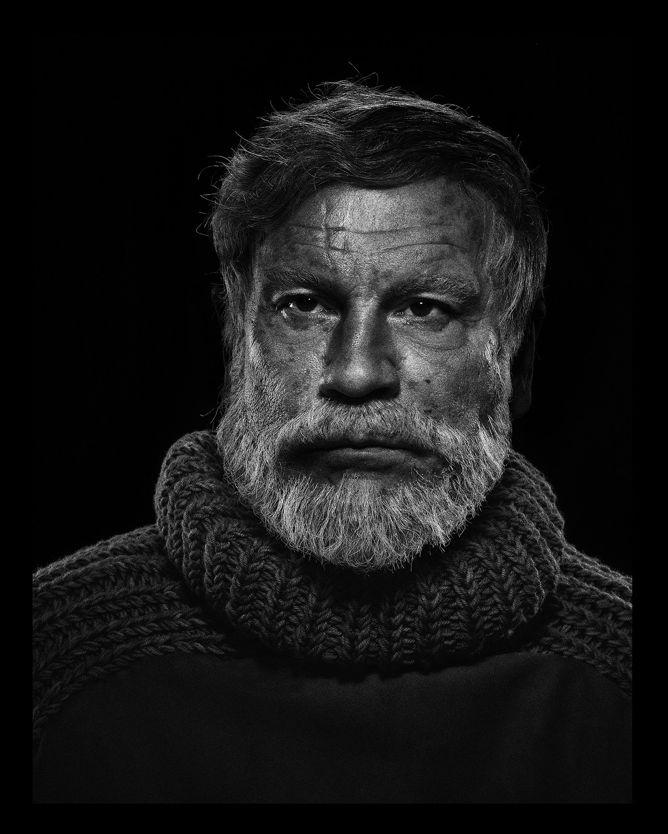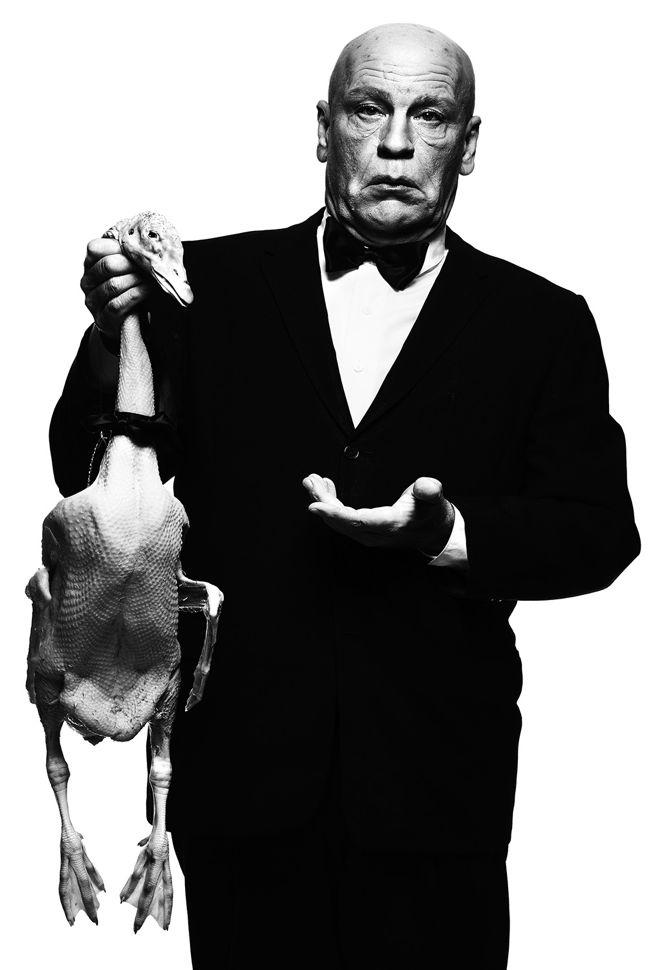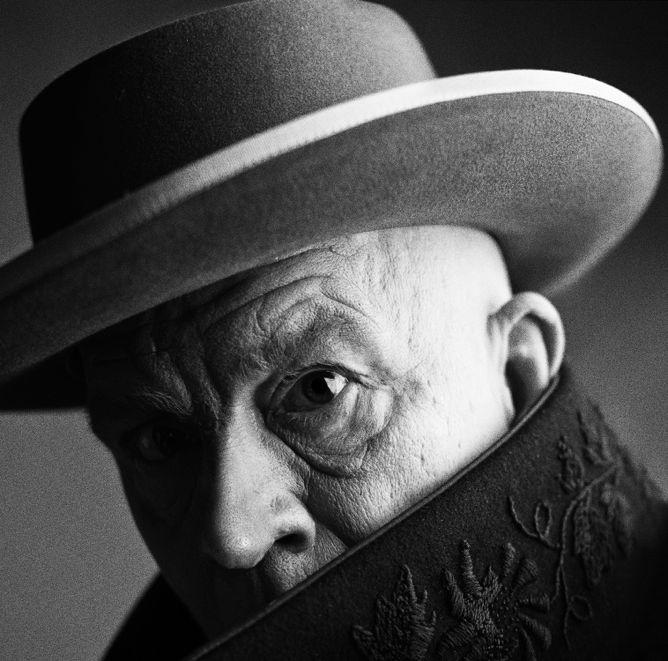 Miller is a successful commercial photographer with a career spanning decades. His impetus for the series was a desire to pay tribute to the great photographers and iconic photographs that inspire and inform his work. The photographer met Malkovich 17 years ago on a photo shoot, and they have been frequent collaborators since. 
Miller said the actor was a natural fit for such a daring and ambitious undertaking. "My biggest fear was that people wouldn't take this project seriously," Miller wrote in a statement about his work. "I didn't want these to be a parody."
What prevents the photographs from being mere shtick is the quality of the reproductions, from Malkovich's expressive postures to the lighting design, recreated sets, costumes, makeup, and prosthetics used to try and mimic the overall aesthetic of the photos, some taken more than a century ago.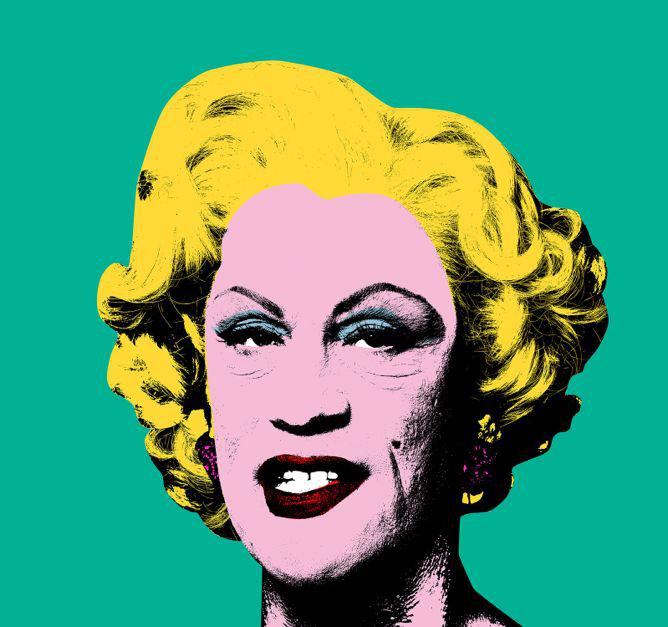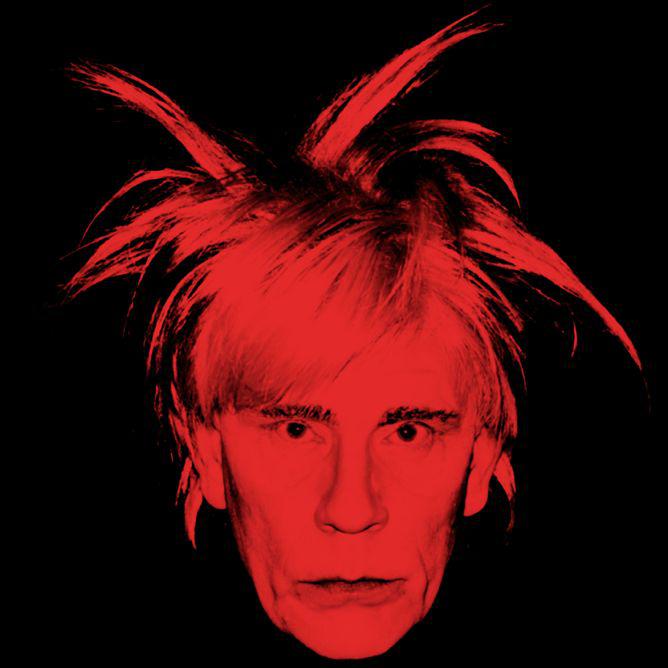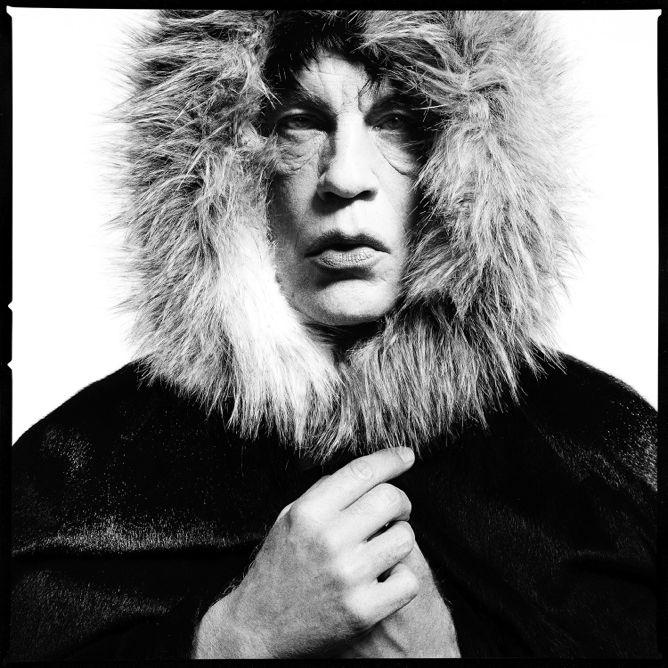 Miller spent eight months researching in great detail how the photos were shot and how the photographers worked, doing his best to recreate the same visual effects using modern equipment and shooting in his studio in Chicago.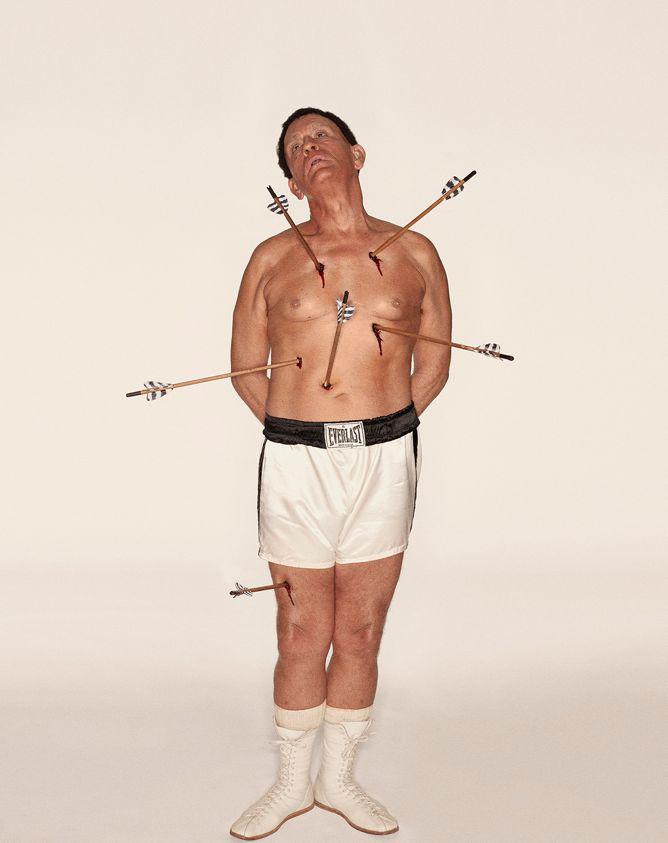 "I'm very old school," Miller told me by phone from Chicago. "I try to figure out how to do things on set with a camera. I can't say that I don't use Photoshop, but I try to stick to the 5 percent rule, to use the computer like a darkroom to make corrections."
One of the biggest challenges, Miller said, was lighting the photos to mimic the original photographs. He created a bank of light in his studio to imitate daylight for some photos and struggled to figure out how Pierre et Gilles created a layered photo portrait of Jean Paul Gaultier in 1990.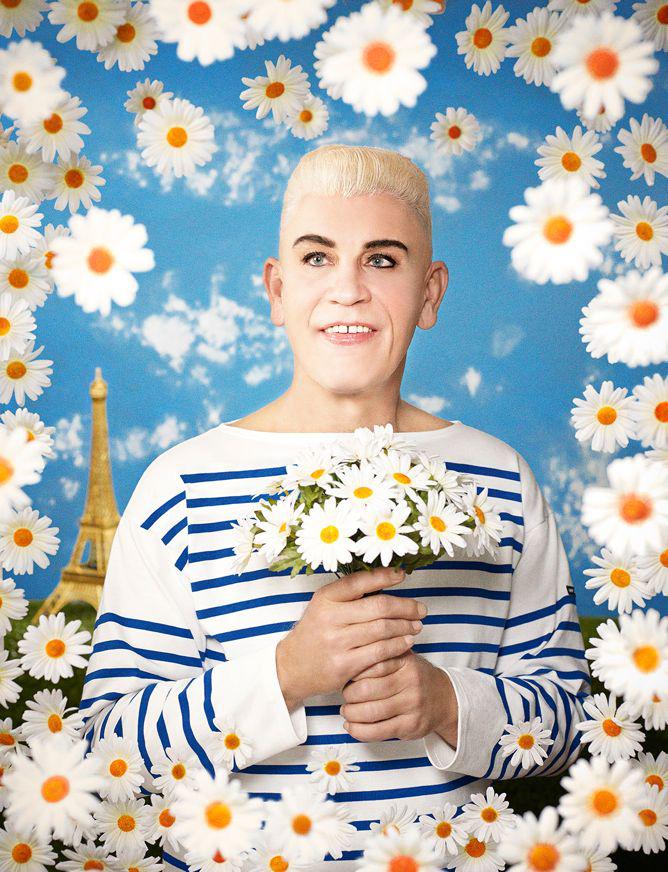 Research led him to the discovery that Arthur Sasse's 1951 Einstein portrait was taken in the back of a spacious London taxi cab. The photographer had cropped out the people on either side of Einstein and zoomed in for that familiar tight shot of his face. The original photo was quite grainy, and Miller had to add in some post-production graininess to achieve a believable effect.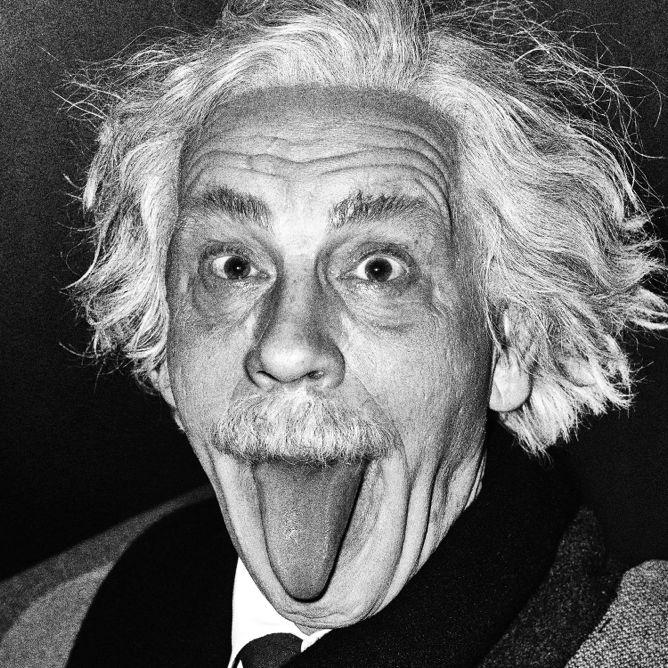 Edward Sheriff Curtis' 1905 Three Horses photo was shot in the field, not a studio. "He shot with glass plates in a field carrying his heavy equipment on a horse to shoot those tribes and chiefs," Miller said. "So we had to soften it up a bit and add in some imperfections."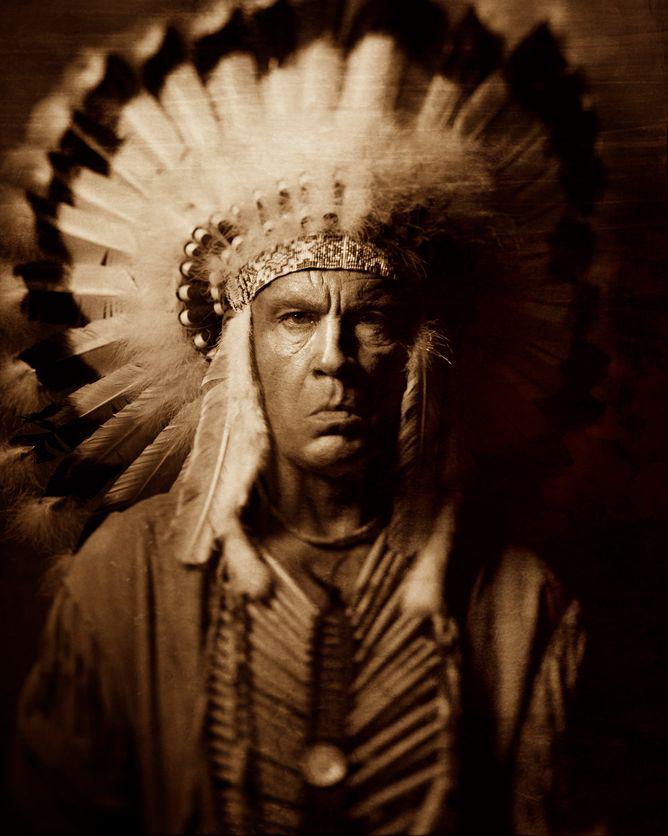 Miller was tickled to learn that Bert Stern had loosened up Marilyn Monroe with martinis for iconic shots of her covered in nothing but roses: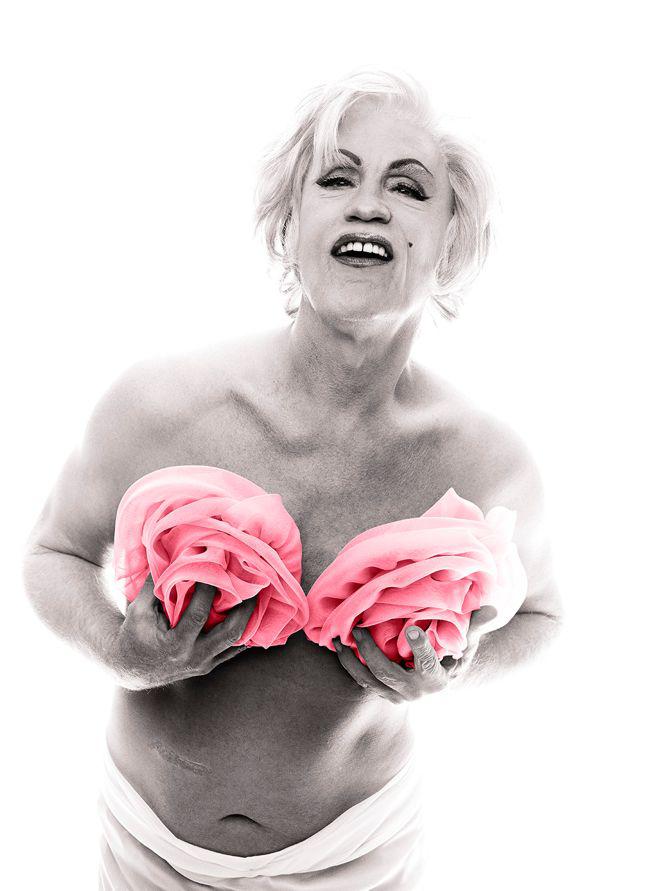 Miller hired stylist Leslie Pace to assist on wardrobe, Randy Wilder for hair and makeup, and Angela Finney to build sets. Malkovich, who has a background in theater, has experience on both sides of the camera, and has created his own fashion line, was no puppet. He brought wax to make his own prosthetic nose for the Picasso and Dalí portraits. Miller hung the original master photographs on Malkovich's dressing-room mirror so that he could study them while he was in makeup, being dolled up to look like Marilyn or having Che Guevara's sparse beard recreated hair by hair on his face.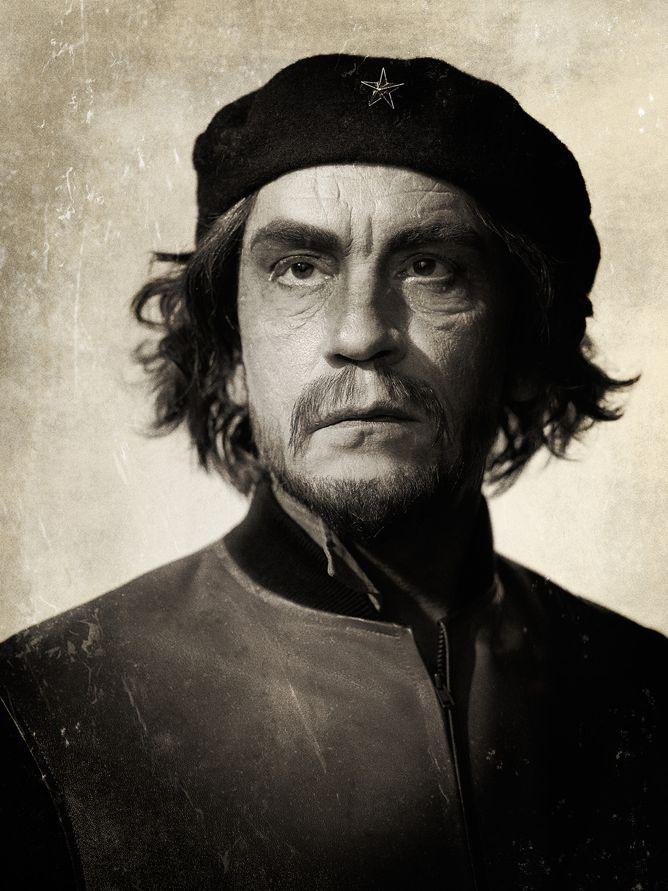 "I would watch him in the makeup room studying the photos," Miller told me by phone from Chicago. "You could see him thinking about his own features and start moving his face and becoming that person."
Miller says he was particularly struck by watching the actor morph into Diane Arbus' identical twins with their intricately differing facial expressions.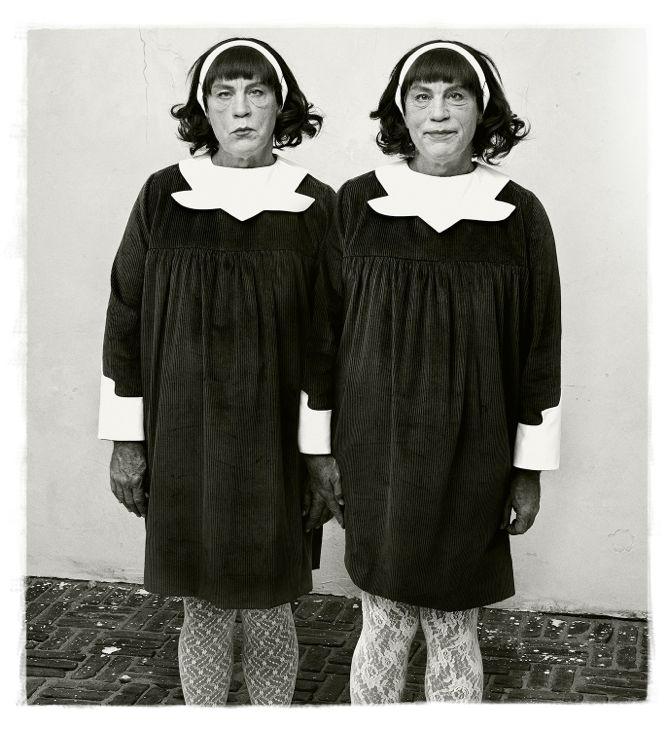 And while the Malkovichian giveaway in most of these photos is the eyes, the photographer used lighting to de-emphasize or highlight bags, or in the case of a Salvador Dalí photograph, had an assistant pull wide open the actor's otherwise squinty eye then move out of frame in time for the shot to be taken to give him the wide-open expression in the original photo. "And John let people do that!" Miller said, laughing.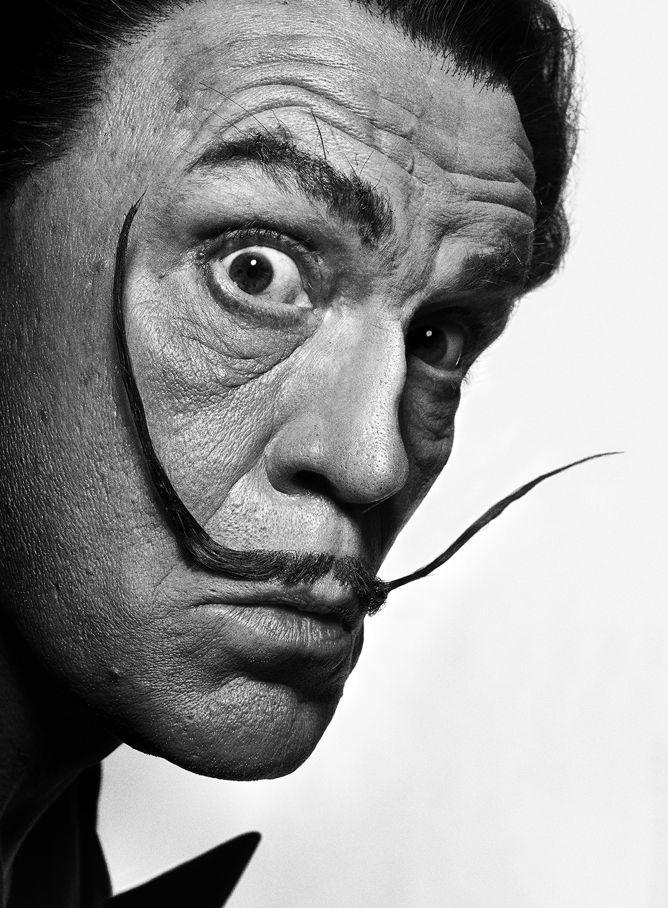 Miller said that he and Malkovich are collaborating on another nine portraits in November. The original 32 images will be on display at the Catherine Edelman Gallery in Chicago from Nov. 7 through Jan. 31, with plans to take the show to Los Angeles, New York, Dallas, Paris, Italy, and perhaps beyond. You can also check out the 32 images from "Malkovich, Malkovich, Malkovich: Homage to Photographic Masters" online.