Held annually since 2009 in Grand Rapids, Michigan, ArtPrize is a democratic art competition open to anyone in the world over age 18, with generous cash prizes awarded by both a jury of experts and popular vote. For the first time, a single work—Intersections by Pakistan-born Anila Quayyum Agha—took this year's public and juried grand prizes for a total of $300,000.
Agha's stunning piece is an obvious crowd-pleaser, a 6½-foot square laser-cut, black lacquer wood cube suspended from the ceiling and lit with a single light bulb that casts breathtaking 32-feet-by-34-feet shadows to create instant architecture in an otherwise empty room.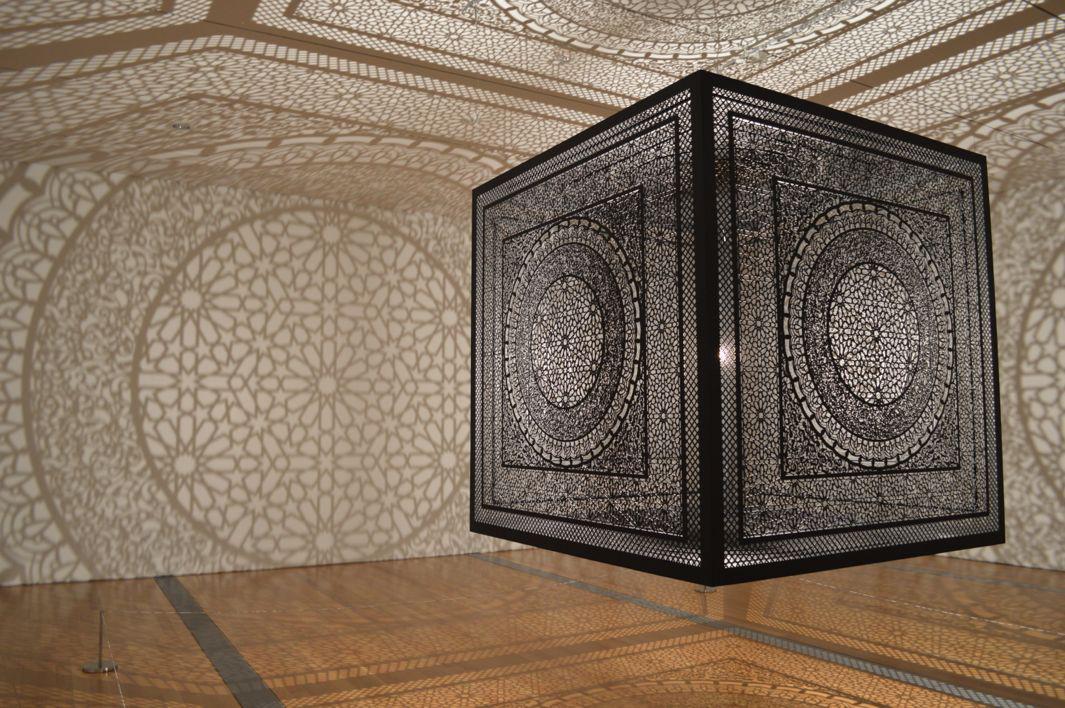 The artist, who is now an associate professor of drawing at the Herron School of Art and Design in Indianapolis, explains on her website that the work is based on the geometrical patterns used in Islamic sacred spaces.
It was created to express what she describes as "the seminal experience of exclusion as a woman from a space of community and creativity such as a Mosque and translates the complex expressions of both wonder and exclusion that have been my experience while growing up in Pakistan."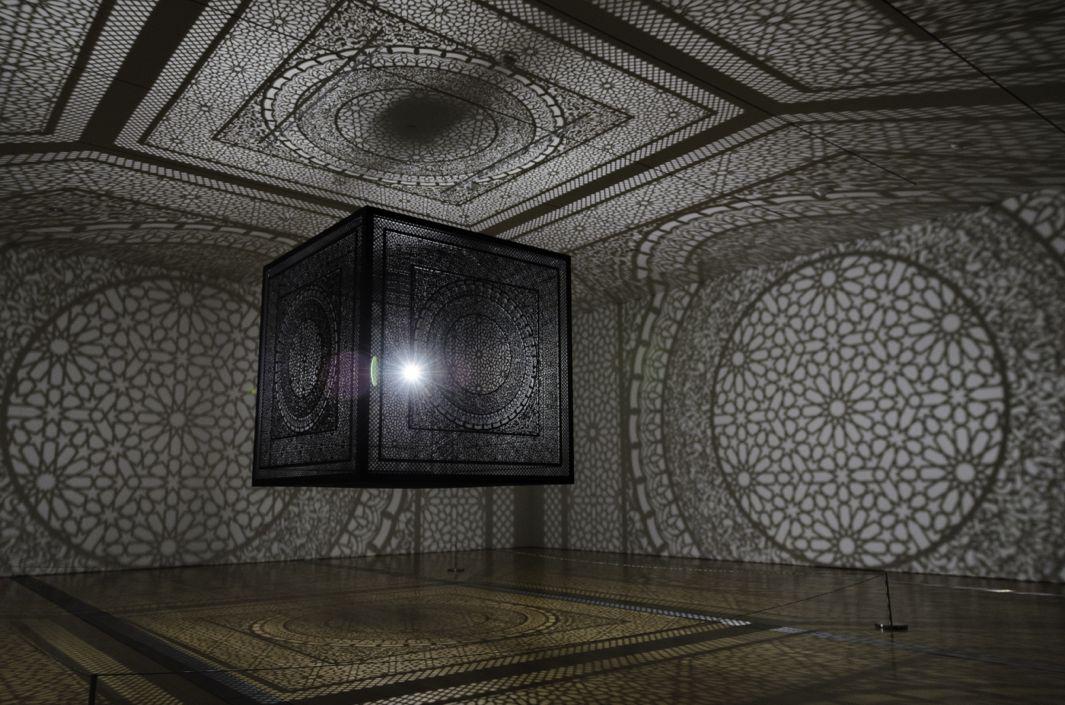 But the laser-cut wooden frieze was patterned after a design from the Alhambra fortress in Granada, Spain, "which was poised at the intersection of history, culture and art and was a place where Islamic and Western discourses, met and co-existed in harmony and served as a testament to the symbiosis of difference," she writes.*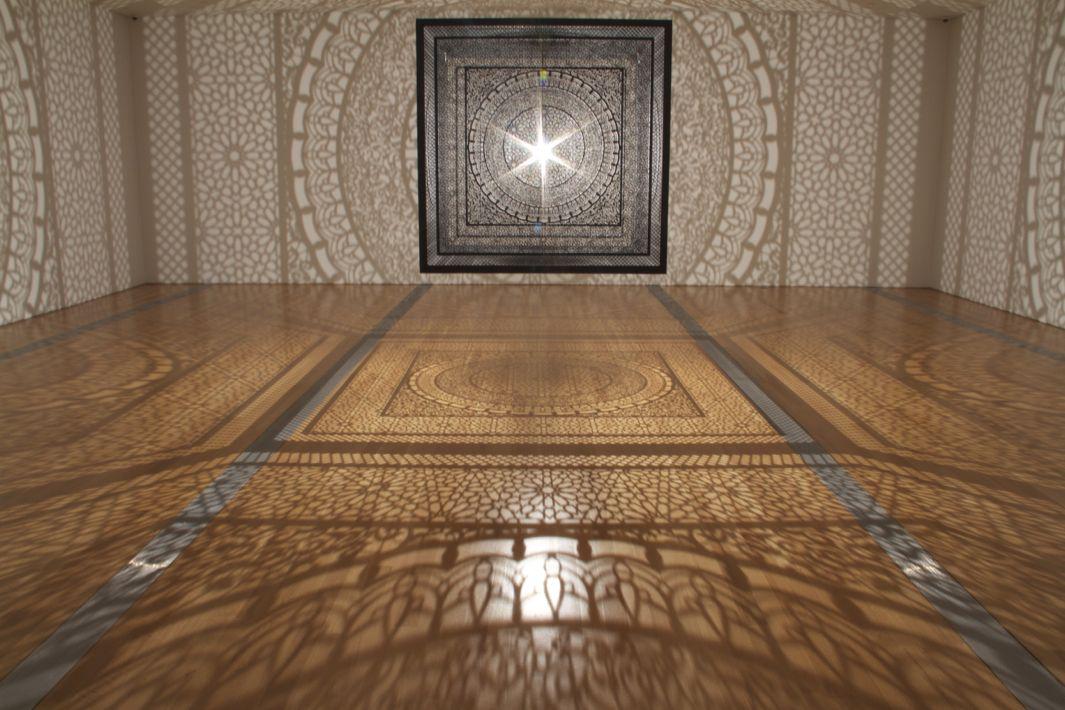 Agha says that the project relies on the "purity and inner symmetry of geometric design," adding that viewers bring their own interpretations to the shadows. "The form of the design and its layered, multidimensional variations will depend both on the space in which it is installed, the arrangement of the installation, and the various paths that individuals take while experiencing the space," she writes.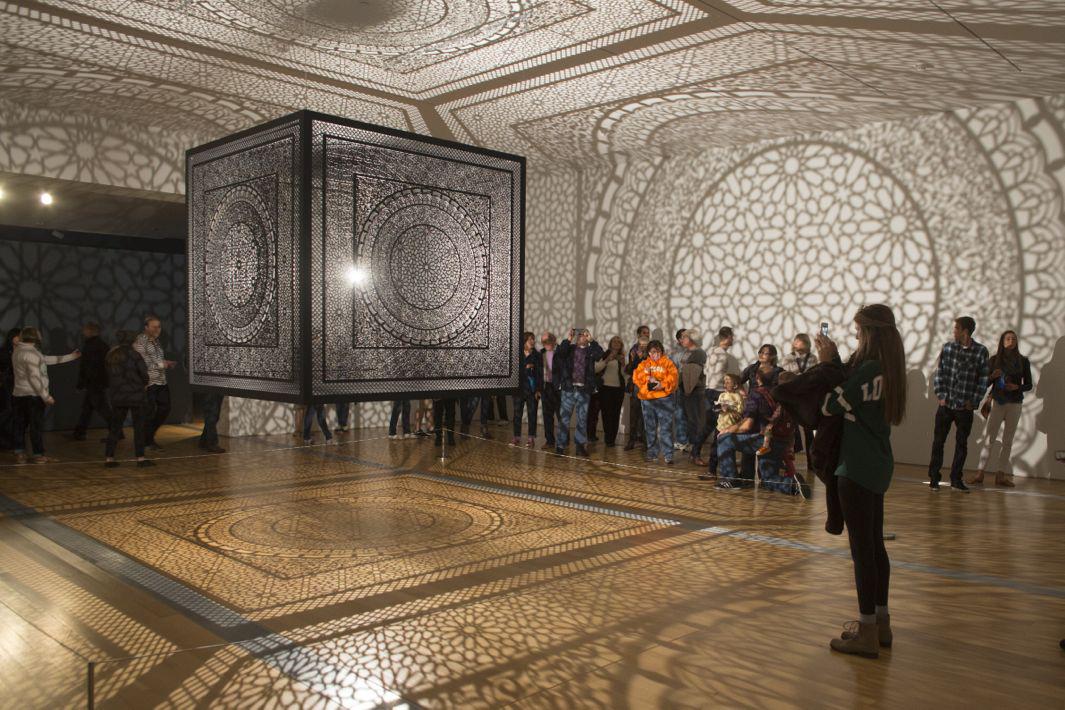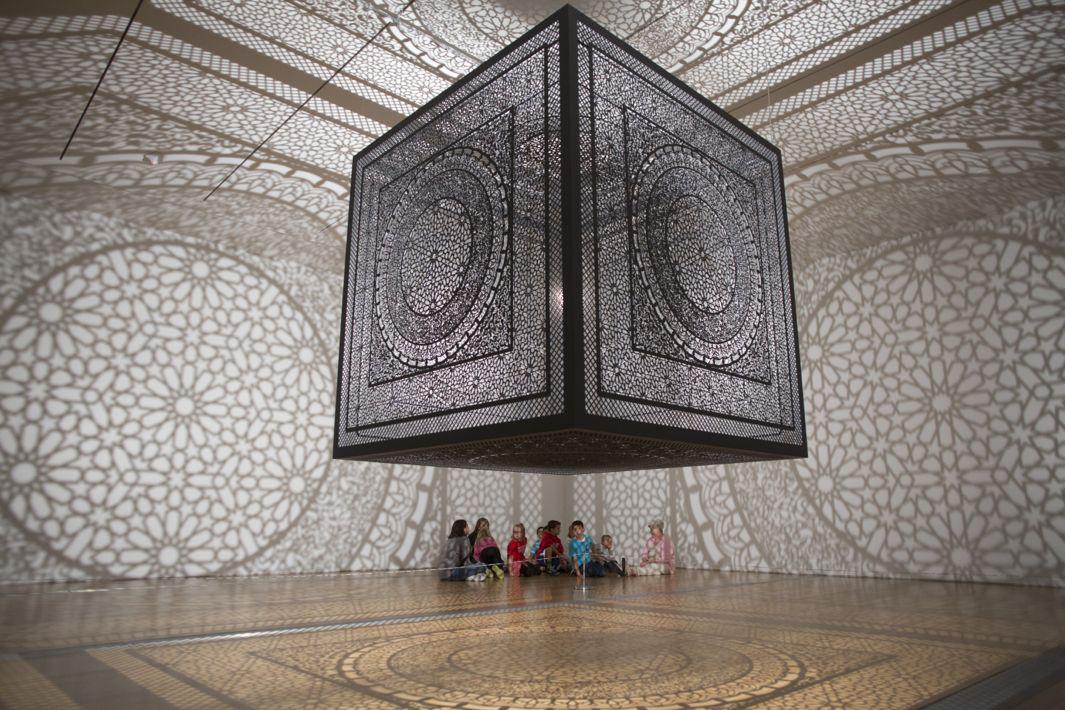 Correction, Oct. 17, 2014: Due to an editing error, this post originally misspelled the Spanish city of Granada.