The Vault is Slate's history blog. Like us on Facebook, follow us on Twitter @slatevault, and find us on Tumblr. Find out more about what this space is all about here.
After I wrote a few weeks ago about lantern slides used to advertise coming attractions in the silent-movie era, Emily Gadek, who runs the blog for the history podcast BackStory, contacted me to make sure I'd seen this post, featuring humorous theater etiquette slides from 1912. The slides, which would have been projected before the show or during intermission, forbid some of the behaviors that theater owners saw as problematic in early movie audiences: whistling, talking, bothering women, and wearing tall hats.
Early theaters—especially nickelodeons—were places where women and men mixed much more freely than had been Victorian custom. Cinema scholar Kate Fortmueller writes: "Many of the concerns about the nickelodeon as a rowdy space emerged from the presence of women." Some of the slides here show how that concern manifested in a fear for women's safety, or for their delicate sensibilities; the fact that audiences were a mix of classes and races exacerbated those fears. But female cinema-goers were just as likely to be seen as a problem, given their supposed propensity for wearing big hats and chatting.
Not everyone found the raucous environment of early cinema objectionable. Author W.W. Winters, in his article "With the Picture Fans"—published in The Nickelodeon in 1910 and posted online as part of the site Picturegoing (which collects historical eyewitness accounts from cinema-goers)—speaks from the perspective of an onlooker who found the social mixing and chaos of the nickelodeon invigorating.
Somehow you all enter into the spirit of the thing. Armed with a few stray nickels, a bag of peanuts, a good supply of patience and good humor, and oh! what a time we did have! You all know that line from Kipling, "The colonel's lady and Judy O'Grady are sisters under the skin." Isn't it so? Don't you slip away from yourself, lose your reticence, reserve, pride, and a few other things? 
These images, held by the Library of Congress, are actually paper prints of the lantern slides themselves, which were made by the New York firm of John D. Scott and Edward Van Altena. Since Scott was a colorist as well as a photographer, it seems likely that the original lantern slides might have been colored.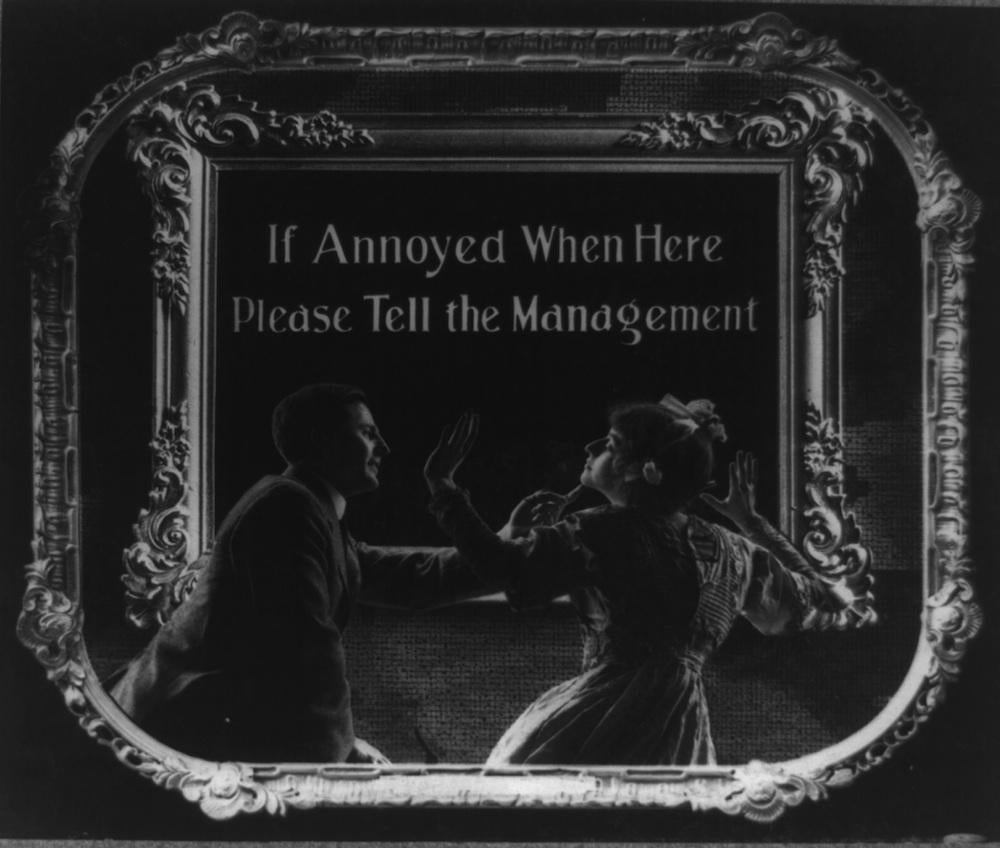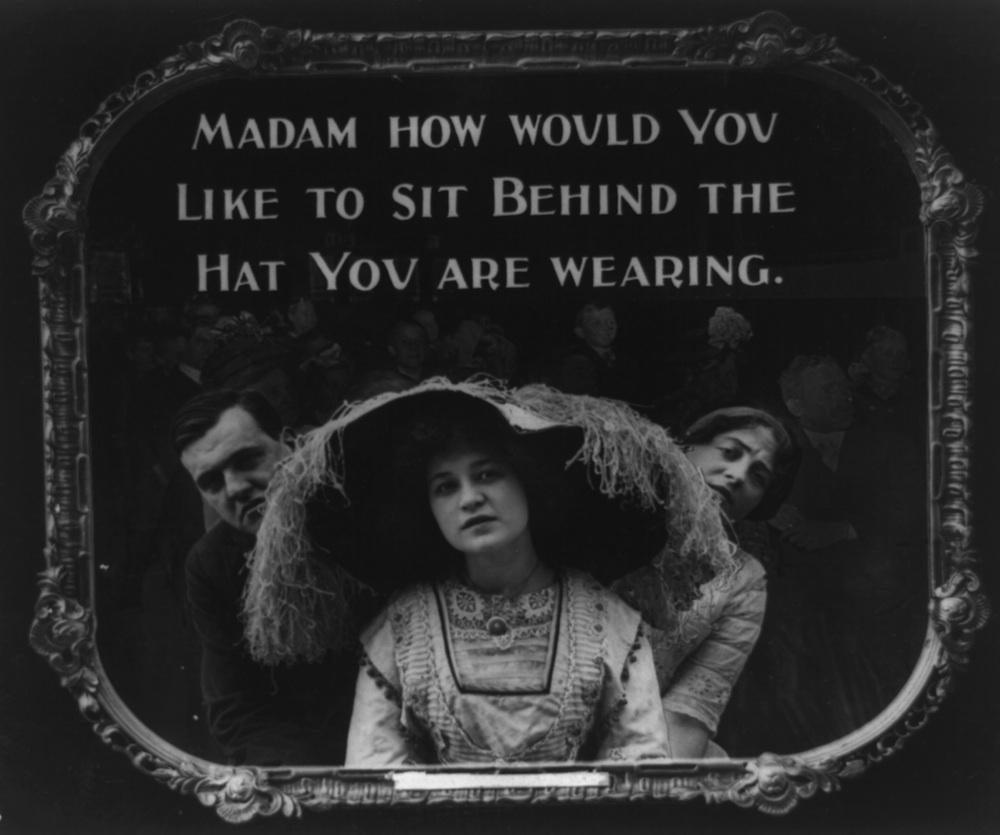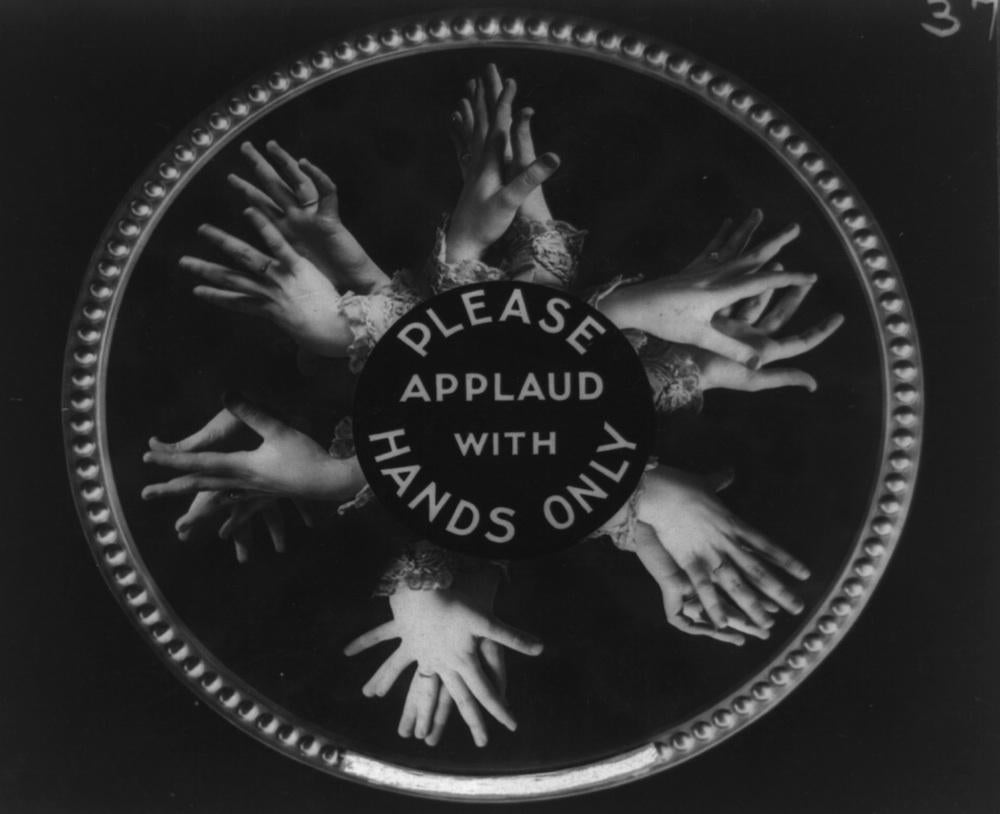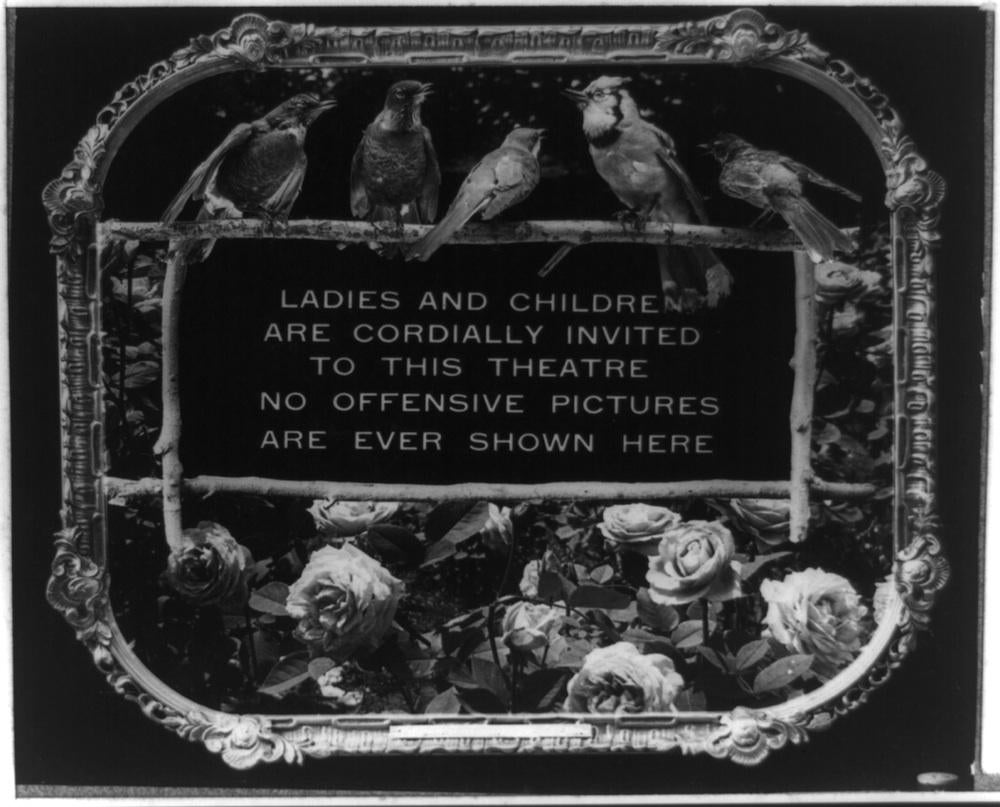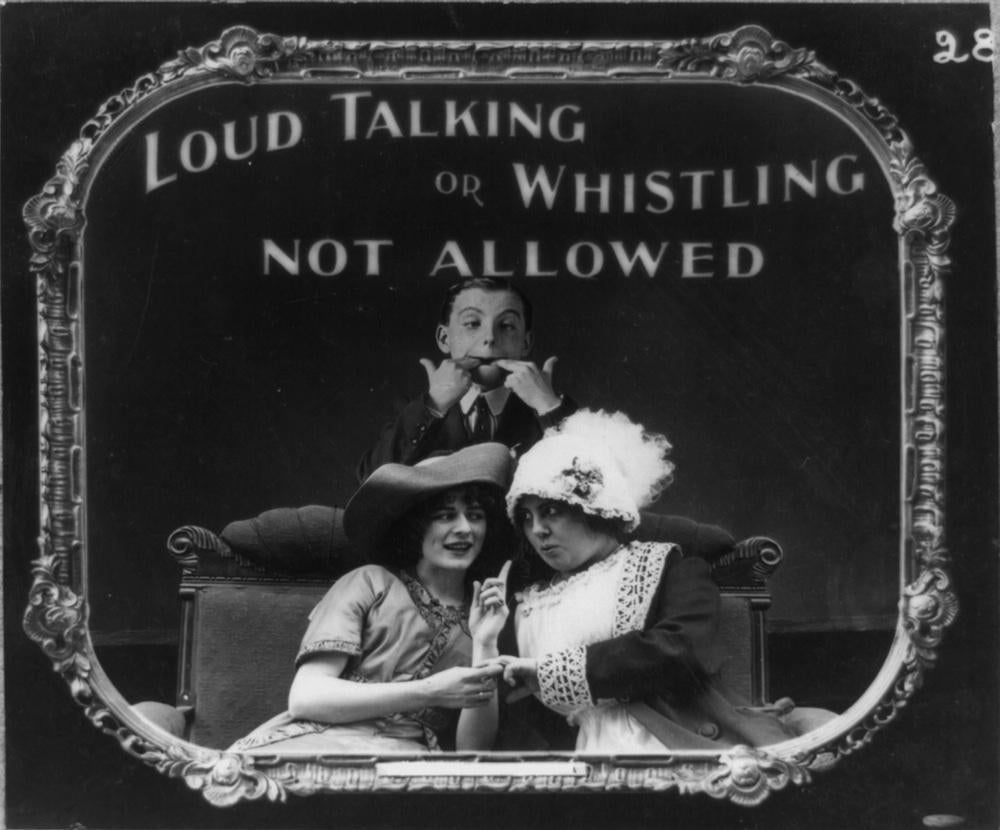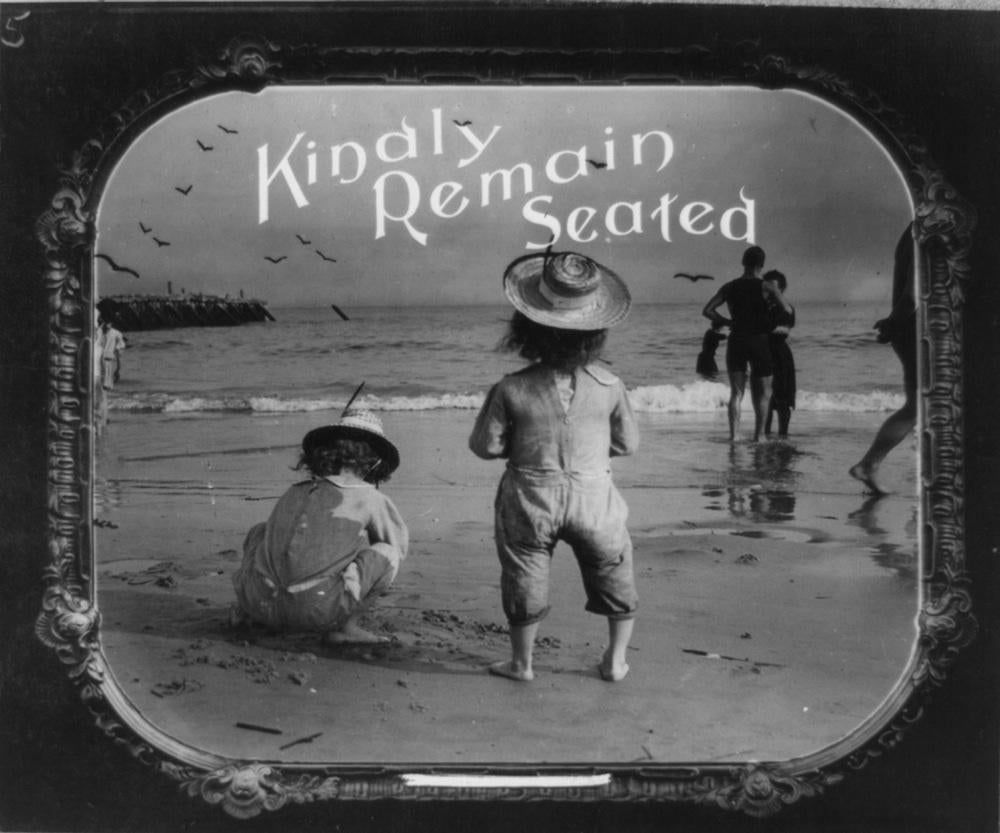 Update, October 28, 2014: This post originally omitted Emily Gadek's name and misidentified The Nickelodeon as Nickelodeon Magazine.