Beautiful Chemistry is a new digital media and technology project aimed at getting the world excited about science by magnifying the sheer magnificence and visual poetry of a chemistry experiment in full bloom. Shot using special lenses in 4K Ultra HD, the videos capture the transformations caused by chemical reactions like bubbling, smoke, precipitation, and crystallization in exquisite, spellbinding detail.
The project is a collaboration between the University of Science and Technology of China and Tsinghua University Press. The videos were shot by Yan Liang, an associate professor in the Department of Science and Technology Communication at USTC and designed by Liang, Xiangang Tao, and Wei Huang, instructors of undergraduate chemical experiments at USTC. I asked in an email if filming the chemical reactions from a visual design perspective changed the team's perceptions about chemistry.
"Yes!" Liang emailed back. In a typical demonstration of a precipitation reaction, he said, you might see a transparent solution in a test tube that turns cloudy once a few drops of another solution are added. "However, when we shot chemical reaction in 4K at very close distance without the distraction of test tubes and beakers, their unique beauty was revealed," he told me. "I was so excited when we got the first footage of the precipitation reaction between silver nitrate and sodium chloride, a reaction probably demonstrated in all entry-level Chemistry courses. It was so beautiful, but we have never seen it like that before."
Liang pointed out that it took a lot of research and trial and error to create the kind of photogenic reactions they were after.
"Basically, not all chemical reactions are beautiful," he said. "We did many experiments and discarded those that couldn't meet our standard of beauty."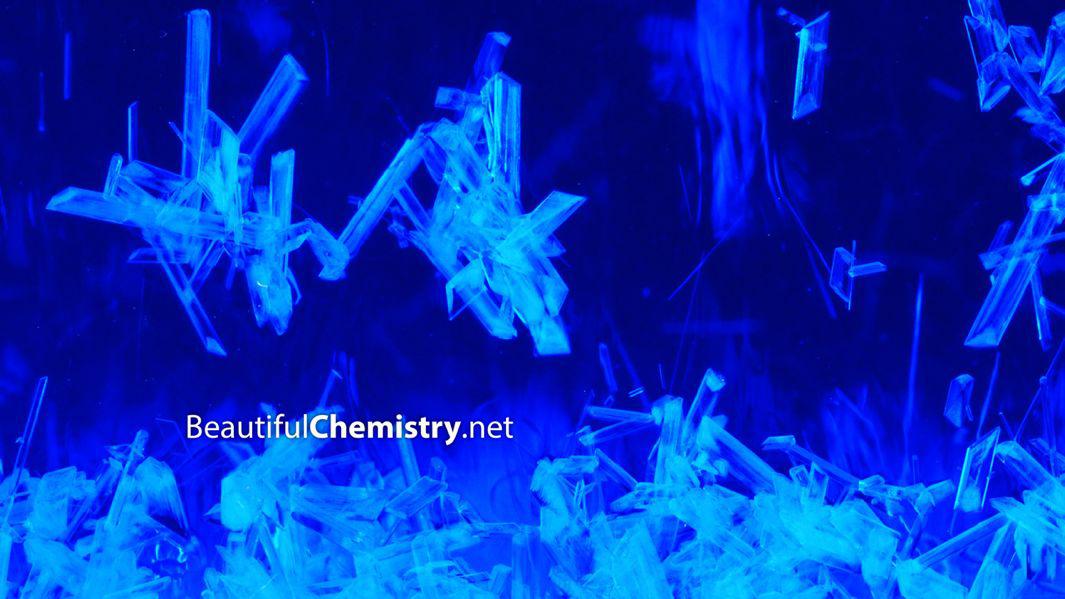 Beautiful Chemistry was inspired by the influential art nouveau illustrations in German biologist Ernst Haeckel's 1899 portfolio of prints Art Forms in Nature, which helped the public at large visualize microscopic and marine life. "We hope to follow the footsteps of Haeckel, using digital media and technology to bring the beauty and wonder from the chemistry world to a wide audience," the Beautiful Chemistry team writes on its website. "We want to achieve a unique aesthetic of chemistry, making chemistry approachable and lovable. If our effects could get more kids and students interested in chemistry and change people's negative opinion towards chemistry, we would be extremely satisfied."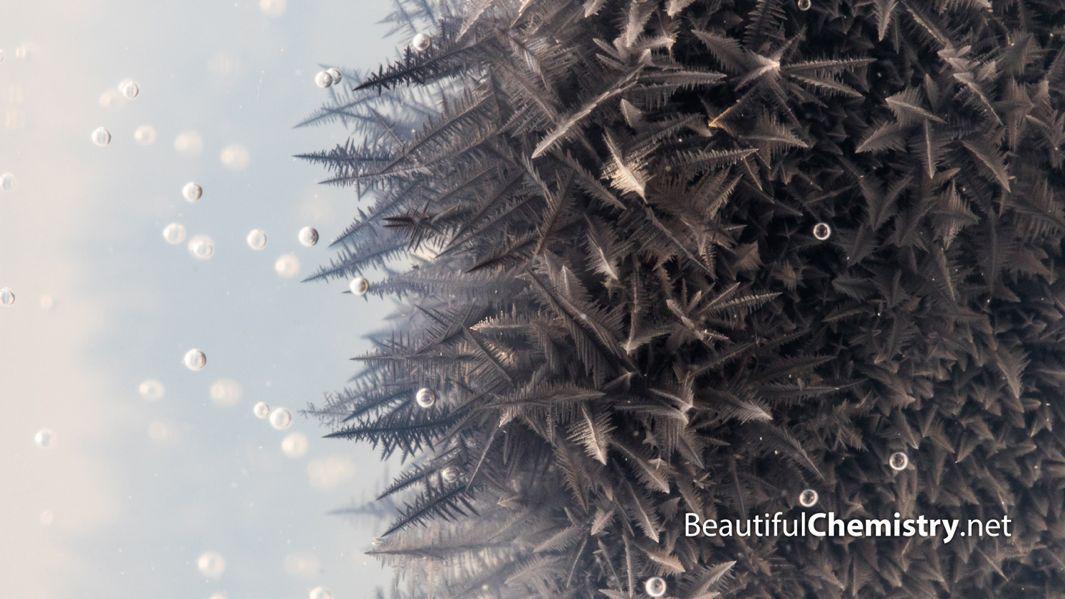 Check out more Beautiful Chemistry videos here.