Oh, the irony: Gay folk are upset about someone attacking the dignity of marriage by getting married. That's the line homophobes use to oppose marriage equality: Same-sex marriage somehow magically undermines the institution of mixed-sex marriage.
Yet the dignity argument is the one that's being trotted out in response to the news that a couple of apparently straight New Zealand bros, Travis McIntosh and Matt McCormick, got married as part of a radio publicity stunt. The reward offered for two friends willing to show just how strong their friendship is? Tickets to the 2015 Rugby World Cup in England. The ceremony took place, appropriately enough, at Eden Park, Auckland's famed rugby venue.
Australian MP Alex Greenwich was not happy. "It essentially makes a mockery of marriage. Marriage is a really important institution about love and commitment and it's sad to see that there are people who are making a joke out of that," he said.
Marriage is indeed about love and commitment, but it's also about financial interests. Many demands for marriage equality point out the financial disadvantages unmarried couples face. United States v. Windsor was about financial interests, specifically the taxation of an estate.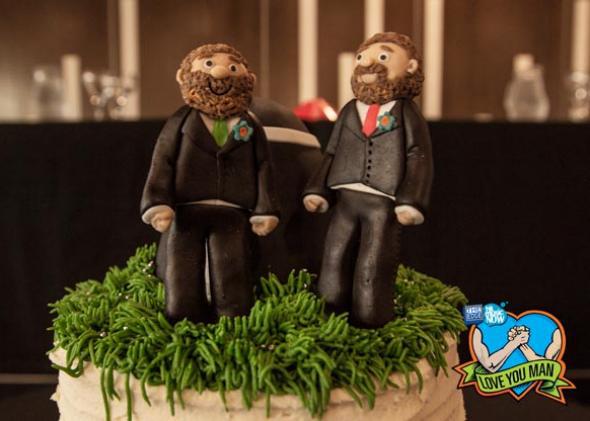 Who knows what goes on in the hearts and bedrooms of McIntoch and McCormick? They claim to be straight, but that's not really my business. If we want people out of our bedrooms, we should stay out of theirs. And if we're concerned about mocking marriage, we can campaign against Elvis impersonators performing quickie weddings in Las Vegas, against no-fault divorce, or point at the opponents of marriage equality who have been married several times.
New Zealand has had marriage equality since August 2013. Rather than moaning about this stunt, activists should join all Kiwis in celebrating a year of equality and equity.