The delightful, surprising design of the Sharifi-ha House by Tehran-based architecture firm Next Office centers around its rotating box-shaped rooms on three floors. The motorized rooms can each be turned 90 degrees to make them outward- or inward-facing according to the weather. The angles at which the boxes are pivoted change the disposition of the rooms and the appearance of the house's narrow facade.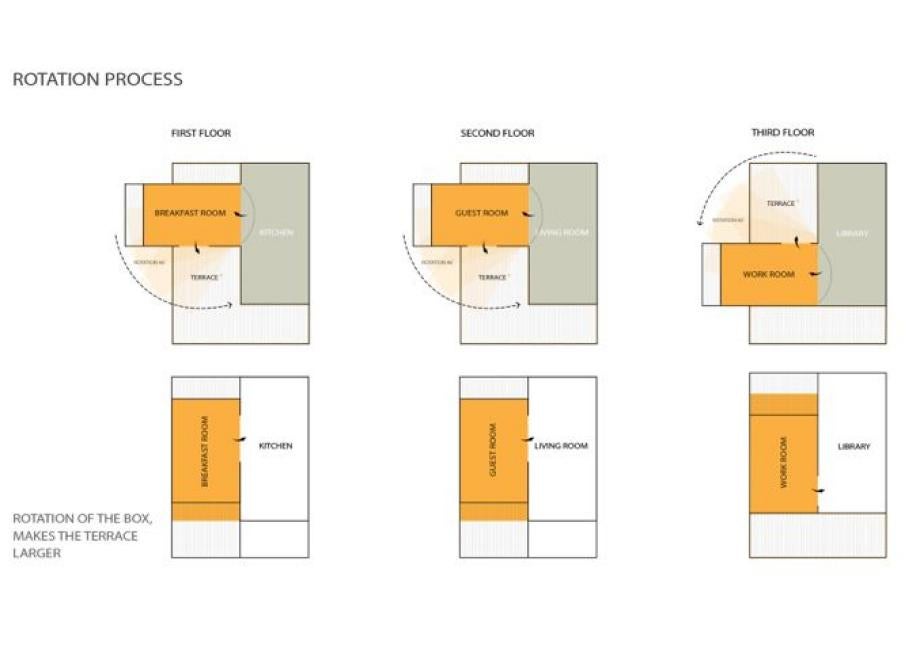 "Uncertainty and flexibility lie at the heart of this project's design concept," the designers wrote in an email, adding that the flexible design allowed for a house that was by turns "introverted or extroverted."
The design for the home in Tehran, which was completed in 2013, is a modern interpretation of old Iranian mansions that had both summer and winter living rooms.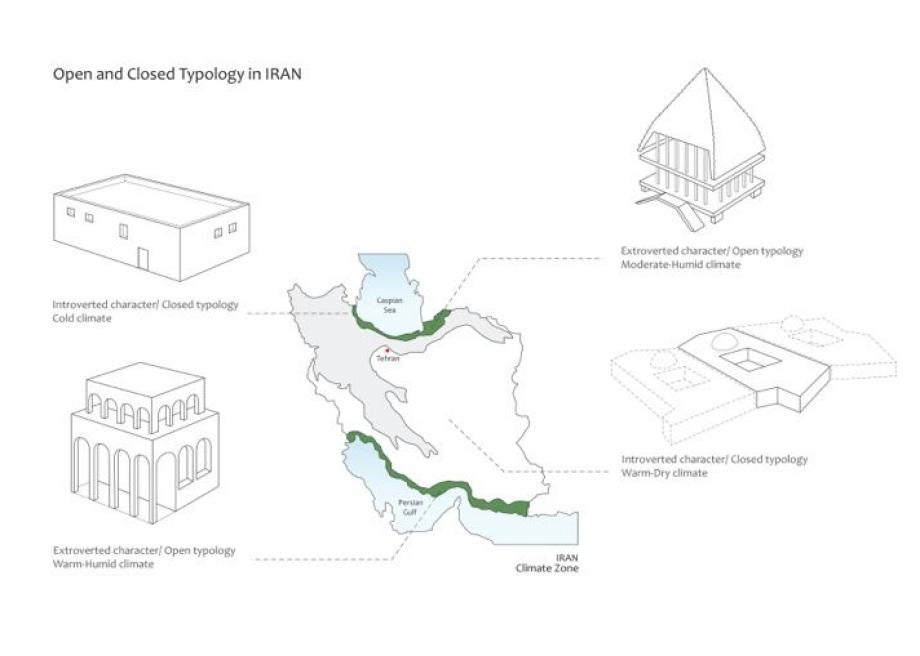 "In summertime, Sharifi-ha House offers an open/transparent/perforated volume with wide, large terraces," they write. "In contrast, during Tehran's cold, snowy winters the volume closes down, offering minimal openings and a total absence of those wide summer terraces."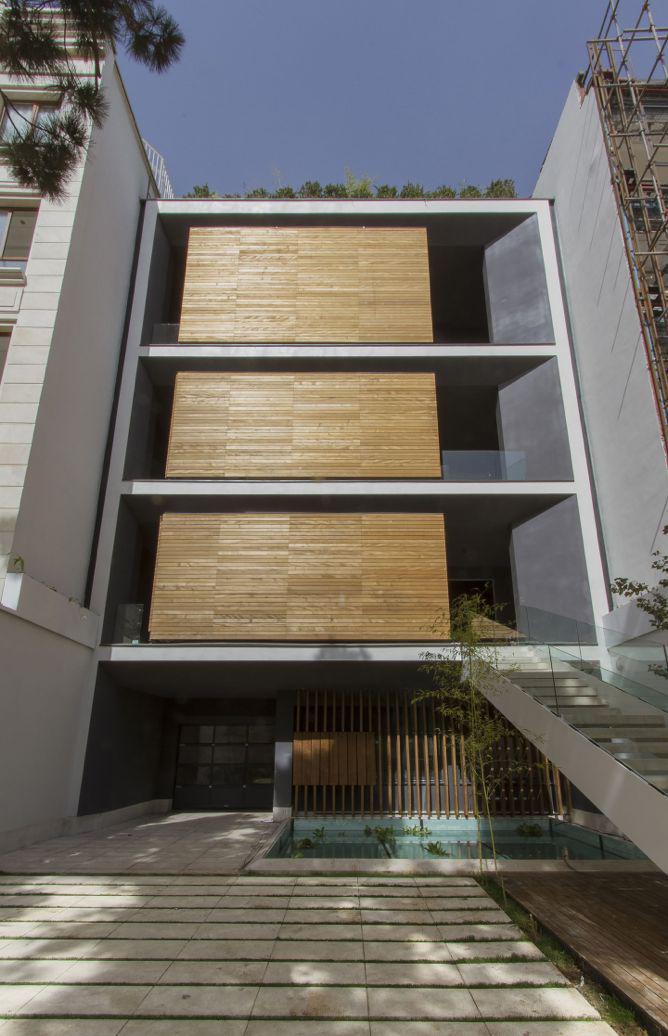 To ensure that light passes through the building when the rooms are inward-facing, the building is designed around a central void that allows light to pass through the home's seven floors.

"When the turning boxes are closed, the building captures sunlight throughout the space of the central void, which also connects the two fixed volumes by suspended bridges," the architects wrote.
The three rotating rooms were created as a breakfast room on the first floor, a guest room on the second floor, and a home office on the third floor, but the designers said that the rooms can be adapted to the residents' needs.  

So how did they engineer those rooms to turn? The applied manufacturing technique for the turning mechanism, the designers said, is the same method used in turning theater sets and car show floor exhibitions.