Ever wonder why the Ikea products look so good compared with your apartment filled with Ikea furniture? A recent article in CGSociety revealed that 75 percent of Ikea's product images are not photographs of the famously inexpensive and hard-to-assemble furniture but are computer-generated.*
In the article, Martin Enthed, the IT manager for Ikea's in-house communication agency (which also happens to be responsible for the notoriously head-exploding hieroglyphics known as Ikea assembly instructions), explains that the company began discussing how to abandon traditional photography for a computer-generated approach a decade ago. The initial goal wasn't to improve image quality, he said, but to streamline the logistics of producing images and to save money normally spent building and shipping prototype furniture around the world to be photographed.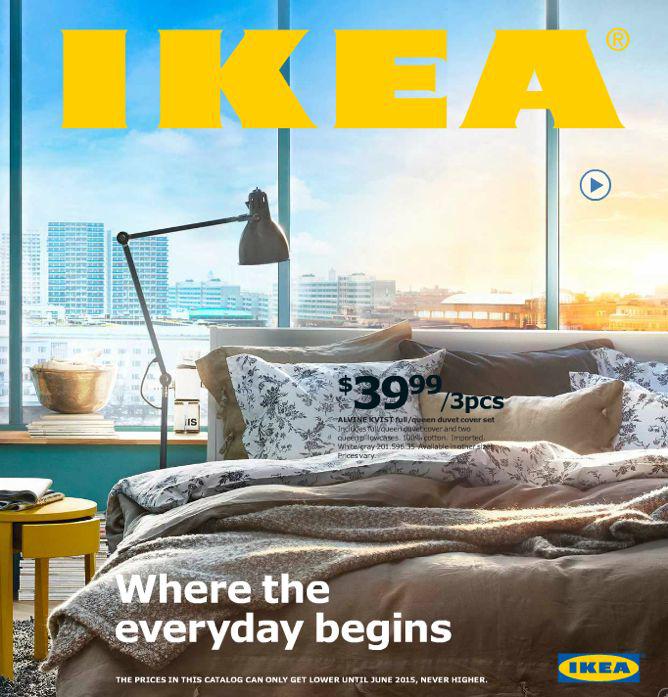 Ikea produced its first computer-generated furniture image of the Bertil chair in 2006. In 2010, Ikea created an entire room using computer-generated imagery. By 2012, 12 percent of its catalog and online images were computer-generated, according to the Wall Street Journal. But by the time Ikea decided to shift from traditional photography to computer-generated images, Enthed explained, its catalog and website already had a signature look, and the company was keen to make sure that its customers wouldn't notice a difference. The company's 3-D artists were required to learn about photography, and the photographers had to learn how to create 3-D images. Ikea now has a bank of 25,000 high-resolution models sharp enough to capture the texture in a sofa. 
Check out CGSociety's article for more on how Ikea creates its images.
*Correction, Sept. 5, 2014: This post originally stated that 75 percent of Ikea catalog images are computer-generated. Three-fourths of Ikea's single product shots are computer-generated; most of the catalog images are photographed the traditional way in the Ikea Communications studio in Älmhult, Sweden.