The Vault is Slate's history blog. Like us on Facebook, follow us on Twitter @slatevault, and find us on Tumblr. Find out more about what this space is all about here.
During World War II, the British government's Ministry of Information funded a War Artists Advisory Committee. During World War I, it had sponsored a smaller project, with a limited range of painters joining troops in France. This larger-scale midcentury program supported artists who traveled with the armed forces, as well as capturing the happenings on the homefront. Kenneth Clark, the art historian who would later become famous for his television series "Civilisation," spearheaded the project.
The Imperial War Museum writes that memories of the WWI death toll among British artists and writers partially spurred the idea. The Committee hoped that "by keeping artists usefully employed the scheme might prevent a new generation of British artists from being killed."
A new book from the IWM, Art from the Second World War, shows some of the 7,000 works supported by this government sponsorship.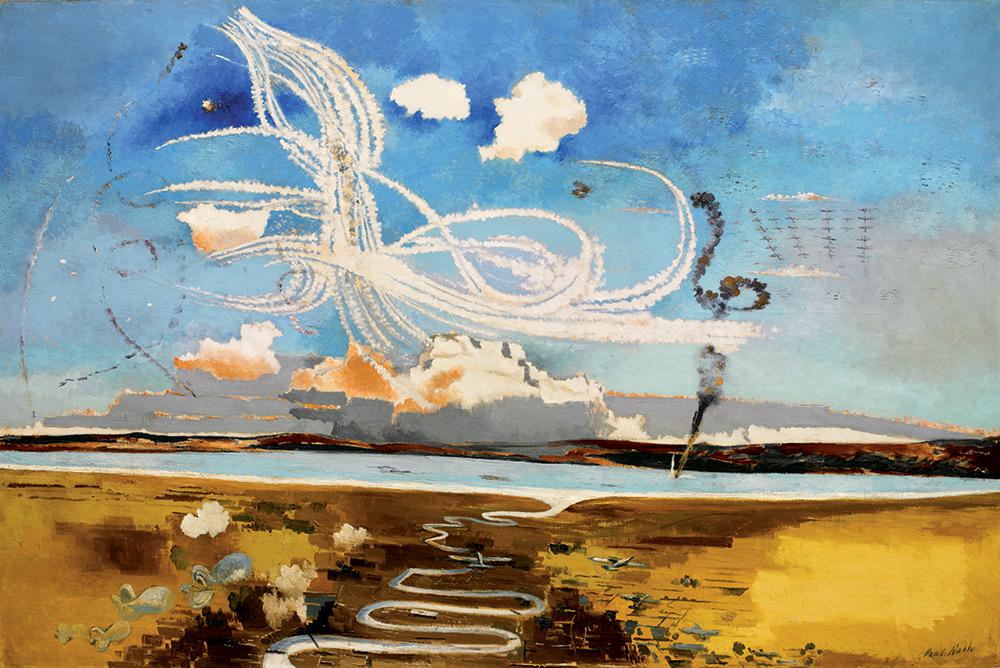 "Battle of Britain," Paul Nash, 1941
"The painting is an attempt to give the sense of an aerial battle in operation over a wide area," the painter wrote for the WAAC. The "parched country" and the "mounting cumulus concentrating at sunset after a hot brilliant day" situate the campaign, visually, in the long summer of 1940. "Against the approaching twilight," Nash wrote, "new formations of Luftwaffe, threatening…"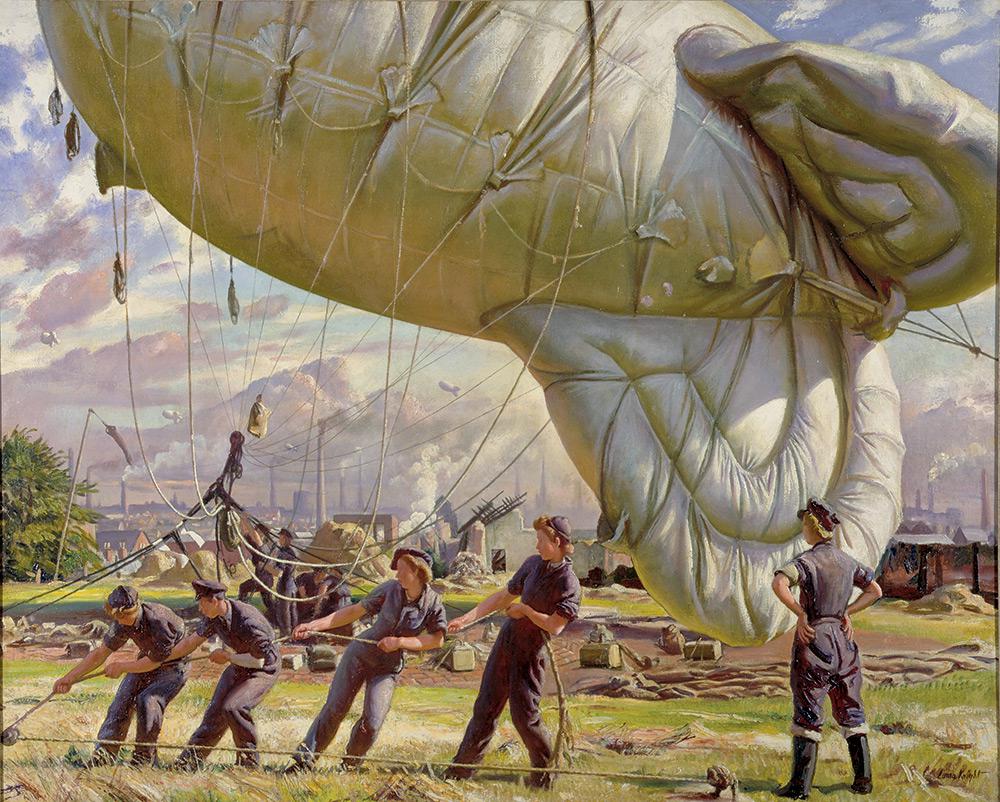 "A Balloon Site, Coventry," Laura Knight, 1943
Women's Auxiliary Air Force personnel raise a barrage balloon, used to deter approaching attackers pursuing low flight paths. Knight, the painter, later served as the official artist at the Nuremberg trials.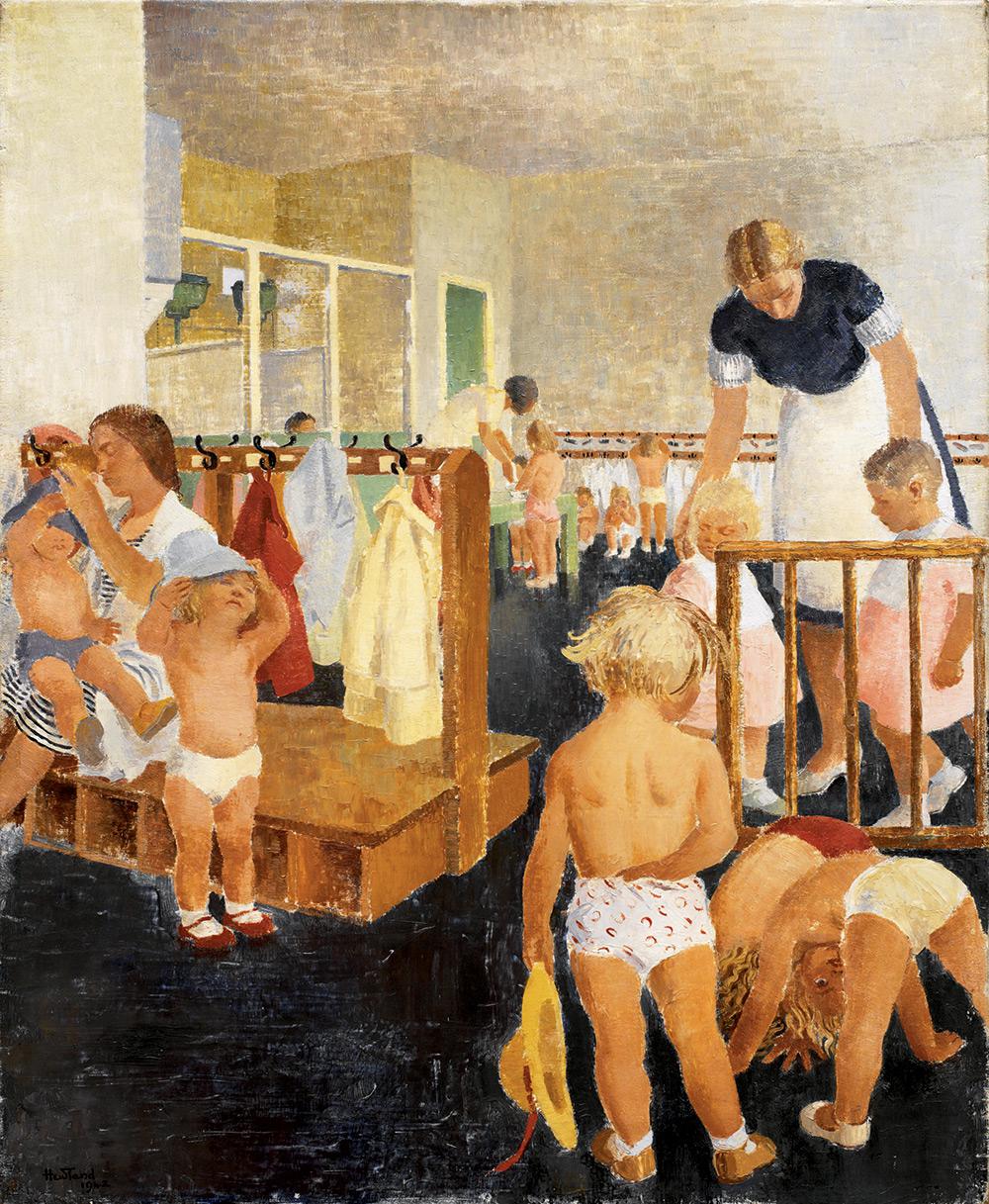 "A Nursery-School for War Workers' Children," Elsie Hewland, 1942
Hewland also painted scenes inside factories, like this one of workers assembling Hawker Hurricane airplanes.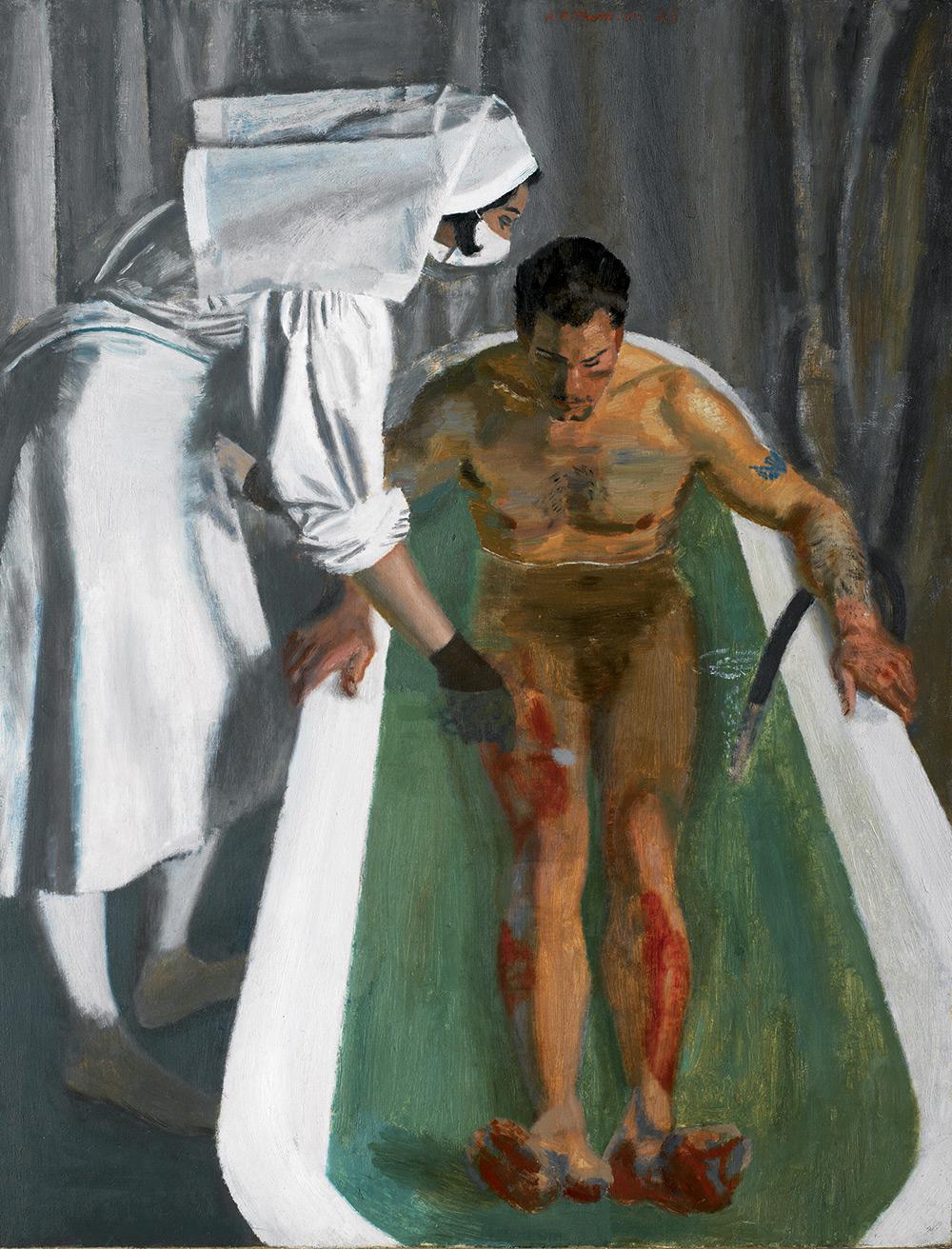 "A Saline Bath, RAF Hospital," Alfred Thomson, 1943
The airman's legs display angry red burns—a common injury for men working around aviation fuel and explosives. In the Second World War, Archibald McIndoe, a plastic surgeon working with burned aviators, observed that those who had crash-landed into the ocean seemed to heal quicker; he prescribed saline baths for those in his care.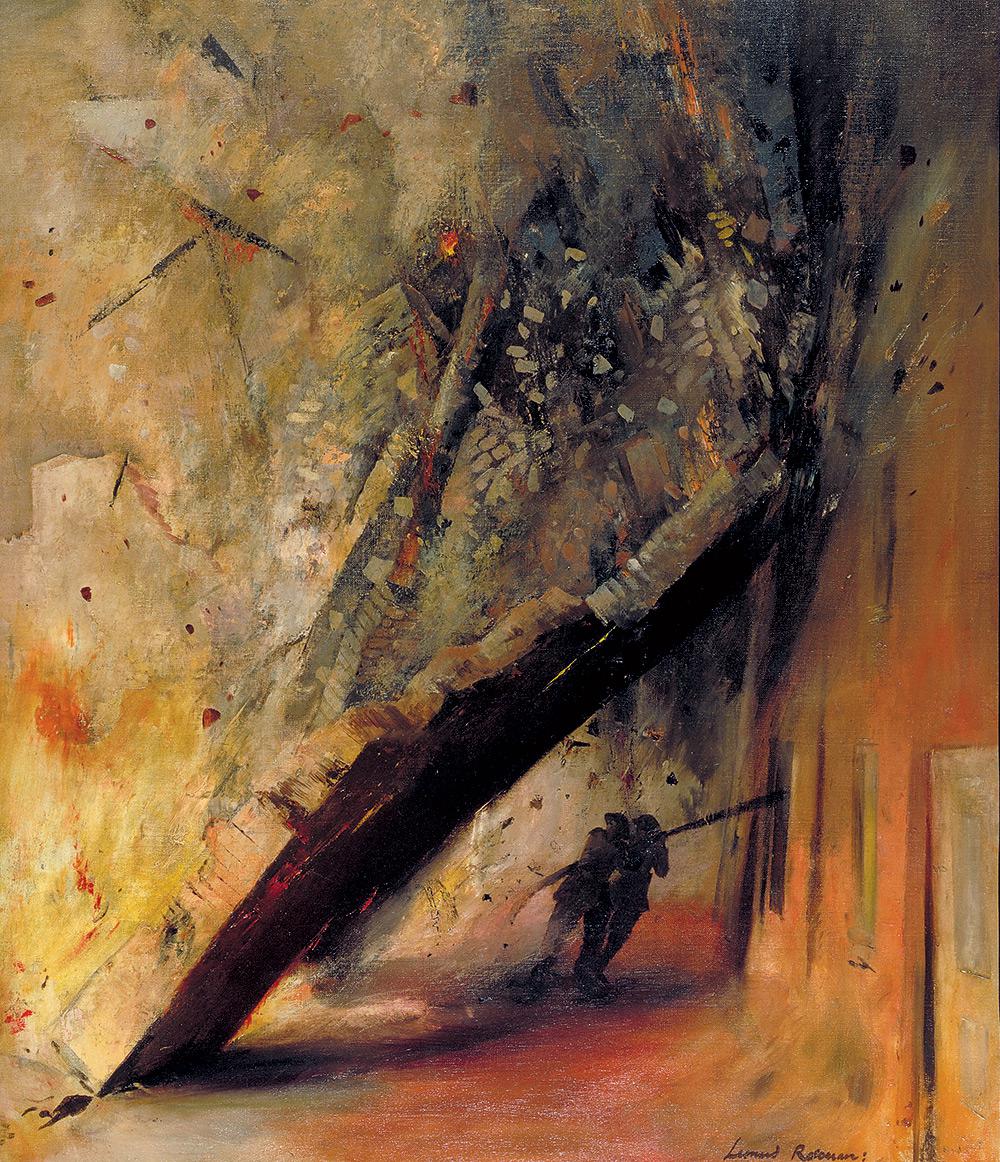 "A House Collapsing on Two Firemen, Shoe Lane, London, EC4" Leonard Rosoman, 1940
In 1939, Rosoman was serving in the Auxiliary Fire Service, fighting a blaze near Shoe Lane in London. A wall fell near him, narrowly missing him and killing two of his colleagues. Rosoman painted this scene from memory. On the strength of this work, which was exhibited at the Royal Academy in 1941, Kenneth Clark drafted Rosoman into the WAAC.