The Vault is Slate's history blog. Like us on Facebook, follow us on Twitter @slatevault, and find us on Tumblr. Find out more about what this space is all about here.
These Rosh Hashanah greeting cards were printed around the turn of the century in Germany and sold in New York. Elaborately decorated and three-dimensional, the cards, sold by the Hebrew Publishing Company, could be stood up for display in the receiver's home. Inside, the cards hold greetings in English, Hebrew, and Yiddish.
Yeshiva University Museum's collections curator Bonni-Dara Michaels says that the exchanging of Jewish New Year greetings "goes back centuries," pointing to a mention of the practice in a 15th-century text. "With the industrial revolution," she emailed, "printing became inexpensive, and entrepreneurs began selling pop-up cards and postcards printed specifically for Rosh Hashanah."
These twentieth-century High Holidays cards have a modern flavor. Many feature ships, some of which are steamships, an update that may be a nod to the immigration experience common to the American Jewish community at the time.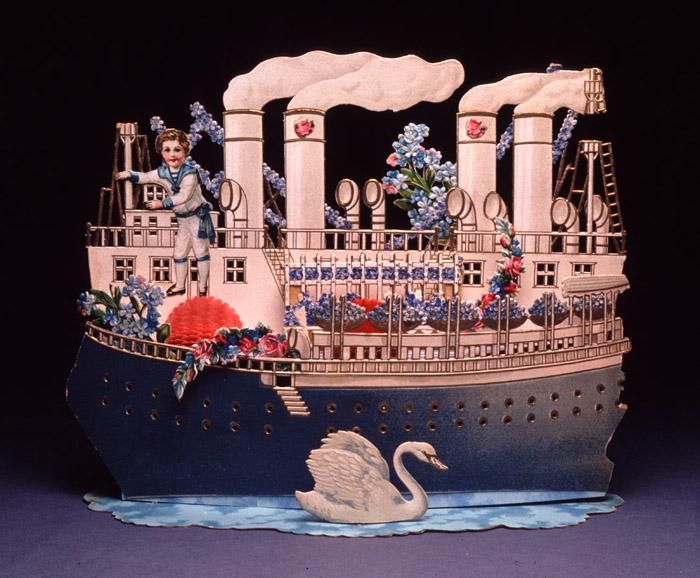 A ship bearing greetings.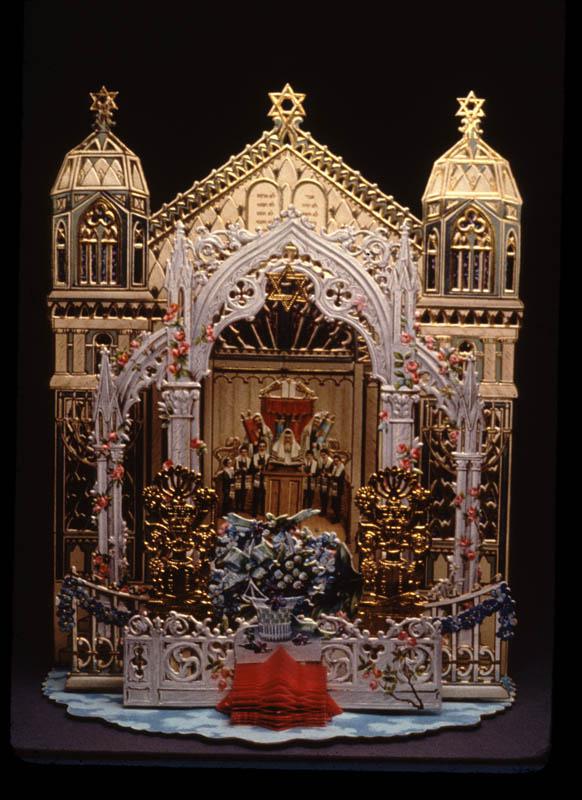 A synagogue decorated for the holidays.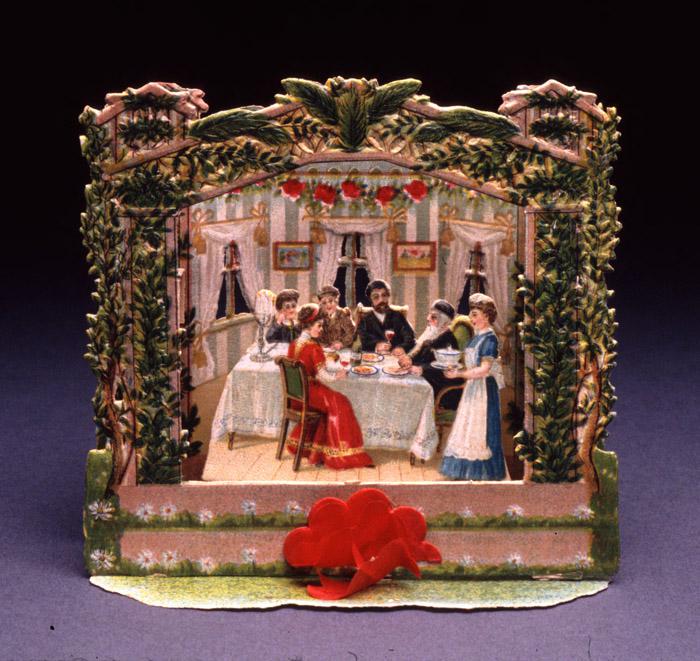 A family eating a meal in their sukkah.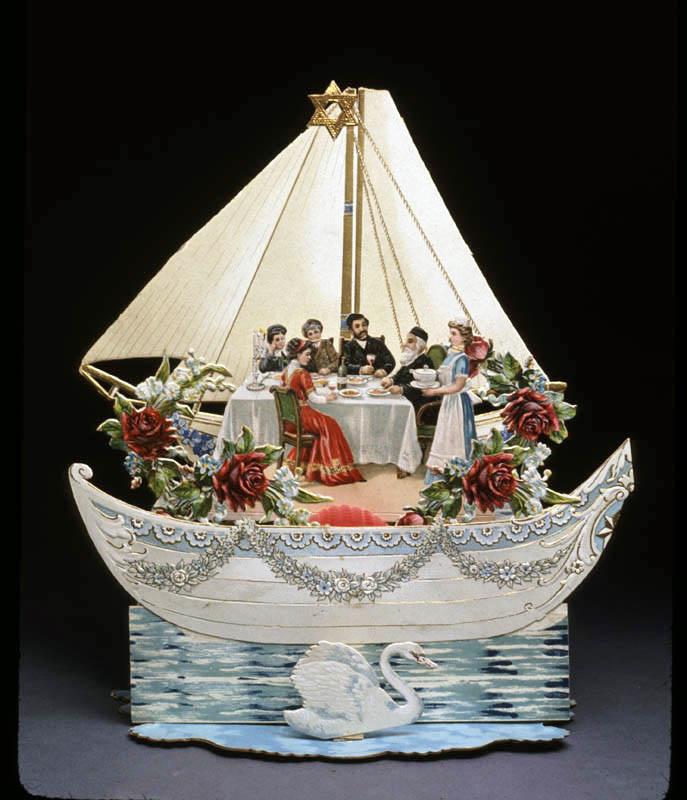 The same family, and same meal, transplanted to a decorated sailboat.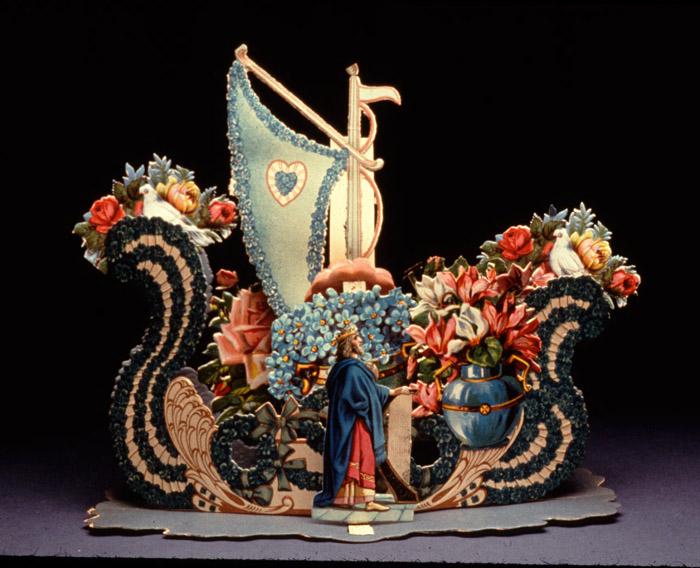 Another decorated boat, delivering greetings.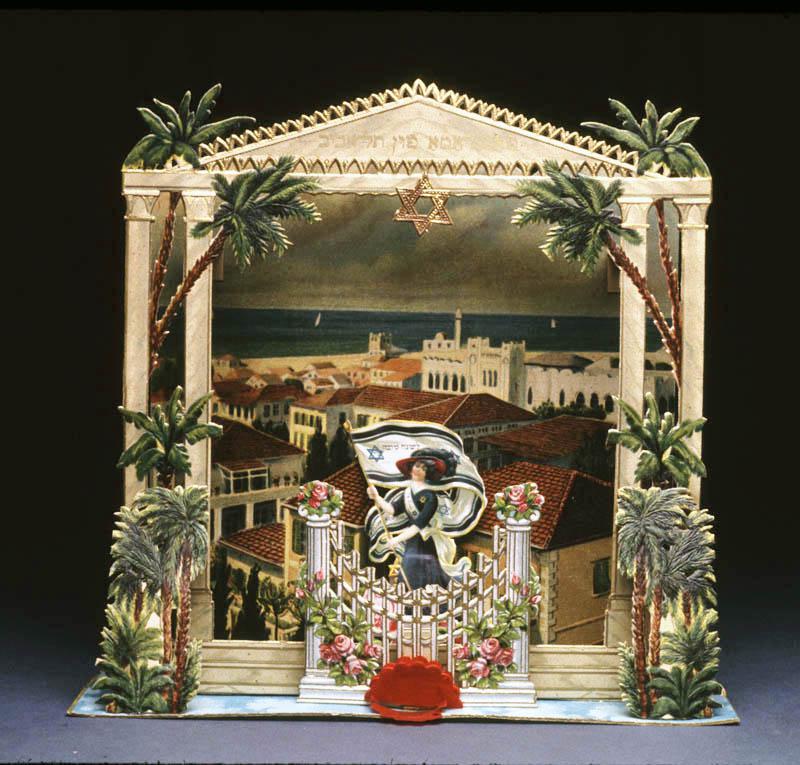 A view of Tel Aviv, with a woman bearing a Zionist banner. Michaels notes that this figure is printed on a scrap of paper and inserted into the scene after the fact. Such "scraps," she says, were used like stickers in the Victorian era, "collected in albums, or pasted on paper, special boxes or screens."