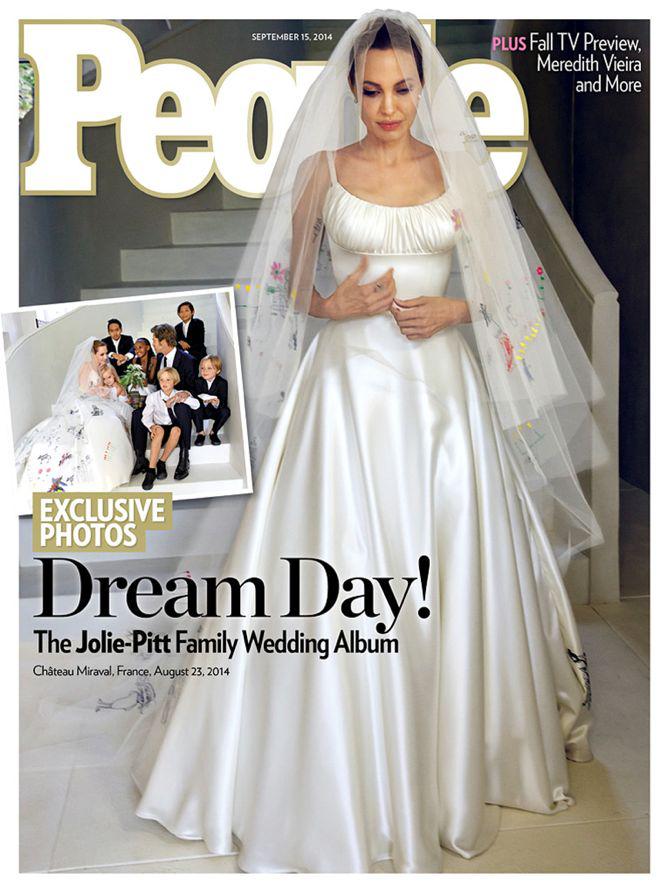 Brad Pitt and Angelina Jolie tied the knot last month, and exclusive photos of the Aug. 23 wedding at their Château Miraval in France are being featured on the covers of People and Hello magazines. They show Jolie in a seemingly traditional, minimalistic white silk-satin wedding dress designed by Donatella Versace and made by Atelier Versace's master tailor Luigi Massi.
But a closer look reveals what appears to be Jolie's personal touch: dozens of multicolored embroidered appliqués based on drawings from the half-dozen Jolie-Pitt kids that Massi sewed on the veil and the train.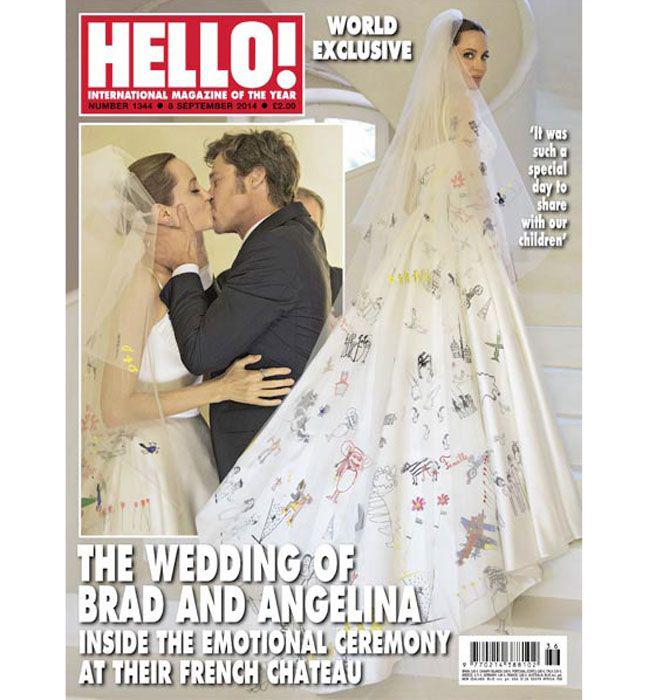 "Luigi is like family to me and I couldn't imagine anyone else making this dress," Jolie told People. "He knows and cares for the children and it was great fun putting it together."
I emailed the Versace Atelier press office to ask for further comment on the design and got an unenlightening two-paragraph press release that called the dress "a one of a kind custom-made Atelier Versace look." The email nevertheless included this Donatella Versace sketch for the dress that appears to include doodles on the fabric, though it's unclear whose idea it was to turn the exclusive designer gown into a blank canvas for the Jolie-Pitt children's artwork. When I emailed the press office to ask for more information, a representative told me: "Unfortunately we don't have more details regarding the children's drawings apart from what is told in the news."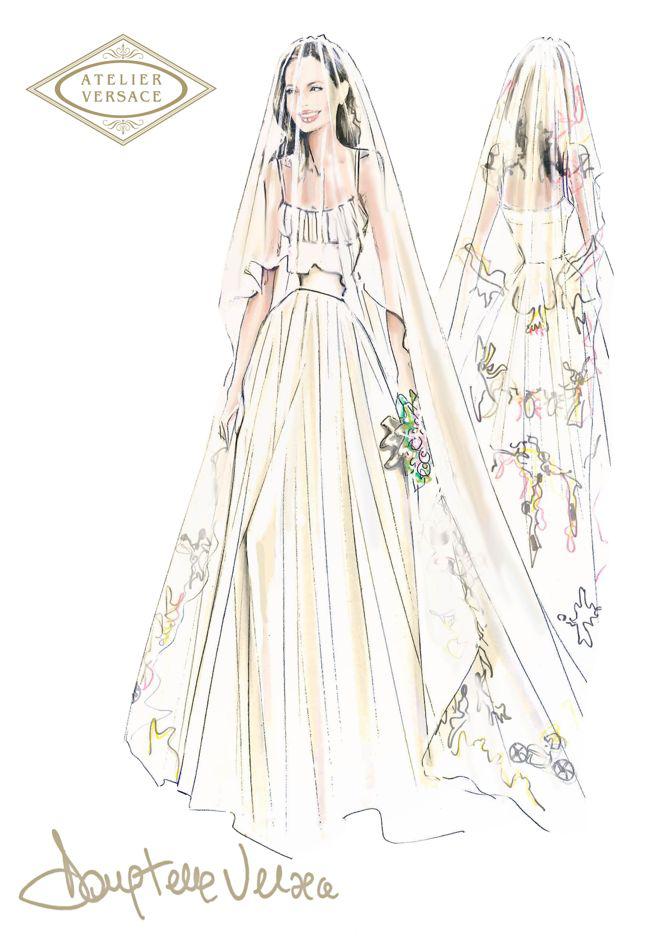 The groom just wore a suit.
---