The Moleskine notebook remains an enduring symbol of the sacred act of taking pen to paper to empty the contents of your brain or heart in words or sketches. Versions of the notebook were famously carried by Picasso, Hemingway, van Gogh, and Matisse before the final French supplier ceased production in the 1980s and was resurrected by a Milanese company in the late 1990s. Today Moleskine has both the storied history and the hipster cachet that make it the world's most coveted brand of notebook.
This week Moleskine announced a partnership with Livescribe, the Oakland-based makers of digital smartpens, to create a notebook that looks like a regular Moleskine—complete with ivory-colored paper, rounded corners, and a ribbon bookmark—but whose acid-free paper is embedded with a dot pattern that transfers handwritten notes to your digital device when used with a Livescribe smartpen. Instructions for using the digital technology are tucked in the customary notebook pocket, leaving the pages looking relatively blank. Livescribe is selling this innovation as "the perfect bridge between the analog and digital" while Moleskine claims that the "new notebooks combine [the] intuitive feel of pen and paper with the latest digital technology."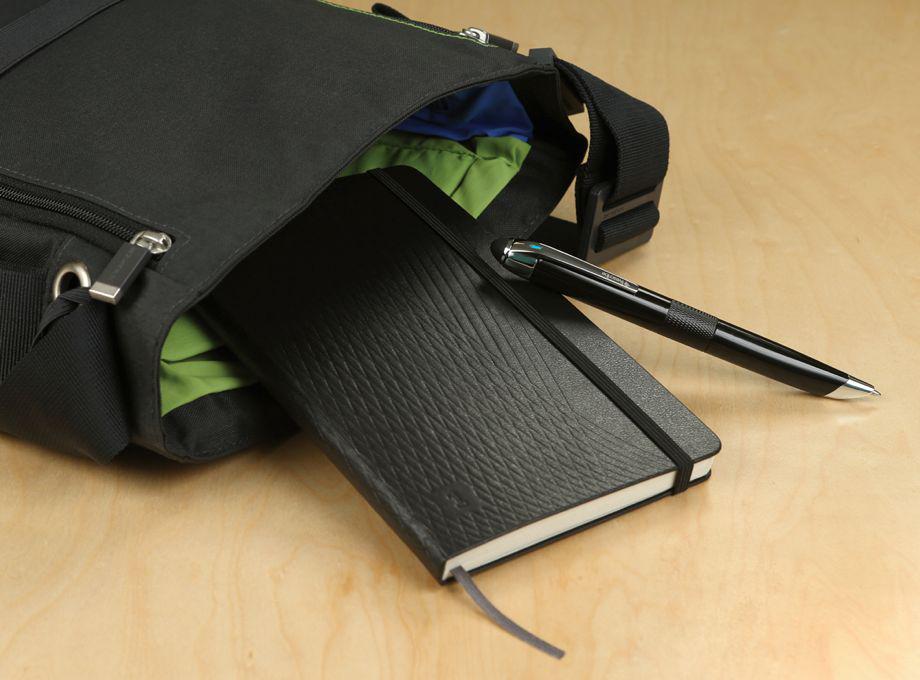 So while taking notes or doodling in your digitally enhanced Moleskine might conjure a familiar feel, the pen allows you to capture audio, and the pages allow you to tag and save information by tapping on the appropriate icons, sending your thoughts to your computer or mobile device via Bluetooth in real time.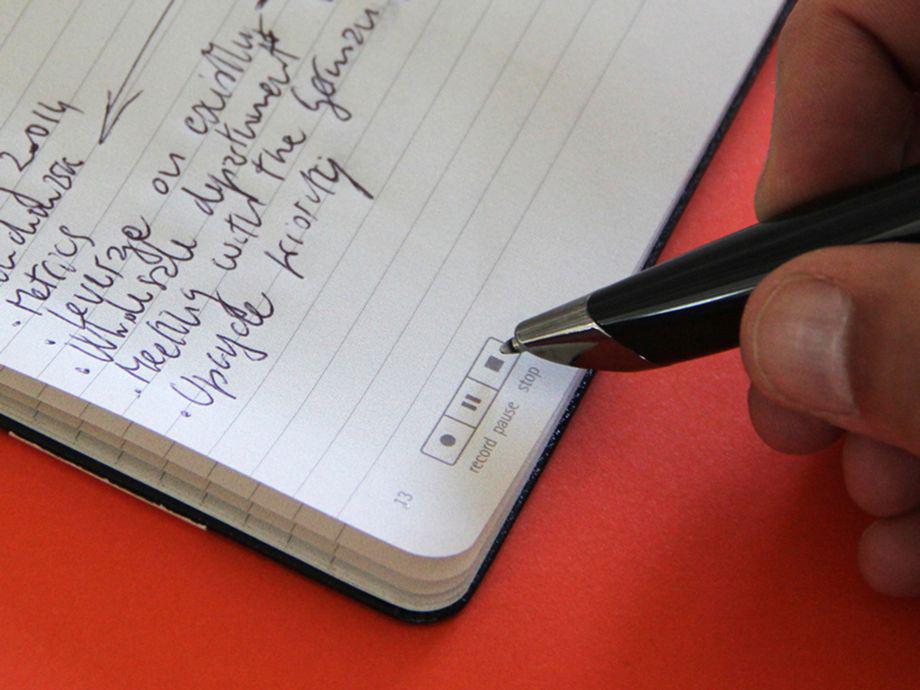 For now the notebooks are available in a limited edition and cost about $30 (with compatible Livescribe 3 smartpens starting at about $150). The technology here isn't new, but if those who might not have been tempted to make the leap into digital notetaking are seduced by the marriage of Livescribe's technology and old-school Moleskine allure, then the Livescribe-Moleskine partnership might help preserve and keep vital our fondness for scribbling things down in a notebook, one of the last bastions of nondigital life.