The Vault is Slate's history blog. Like us on Facebook, follow us on Twitter @slatevault, and find us on Tumblr. Find out more about what this space is all about here.
The New York Times reported on Tuesday that officials in West Africa plan to erect a cordon sanitaire around areas affected by the Ebola virus. The drastic tactic—a strict quarantine encircling an infected area, allowing no residents to exit—hasn't been used since the end of World War I.  
These images show Honolulu's Chinatown inside a cordon sanitaire during an outbreak of bubonic plague in 1899-1900. In December 1899, You Chong, a 22-year-old Chinese bookkeeper, died of the disease, quickly followed by four neighbors. The Honolulu Board of Health isolated 14 blocks of the city, where ten thousand people lived.
Historian Nyan Shah writes that public health officials on the West Coast focused on Chinese and Japanese travelers in investigating the outbreak, "disregarding scientific evidence that rats were the primary conveyors of disease." Facing the epidemic in Honolulu, officials acted on long-held stereotypes about the dirtiness of Chinese residences, turning to tactics of radical disinfection: spraying homes with carbolic acid; forcing residents to shower at public stations; throwing out belongings.
In Honolulu, officials finally escalated to fire, burning the home of one plague victim. But the blaze spread throughout the district. Historian Joseph Byrne writes that at first, after the fire burned out of control, fleeing citizens were "turned back by the National Guard and white vigilantes maintaining the cordon." Finally, the cordon opened one exit to let people out. Eight thousand residents were displaced. 
"Many bitterly insisted that the government had deliberately allowed the fire to spread," Byrne writes, "a conviction only strengthened when one local newspaper printed an editorial celebrating the fire for wiping out the plague while simultaneously clearing off valuable real estate."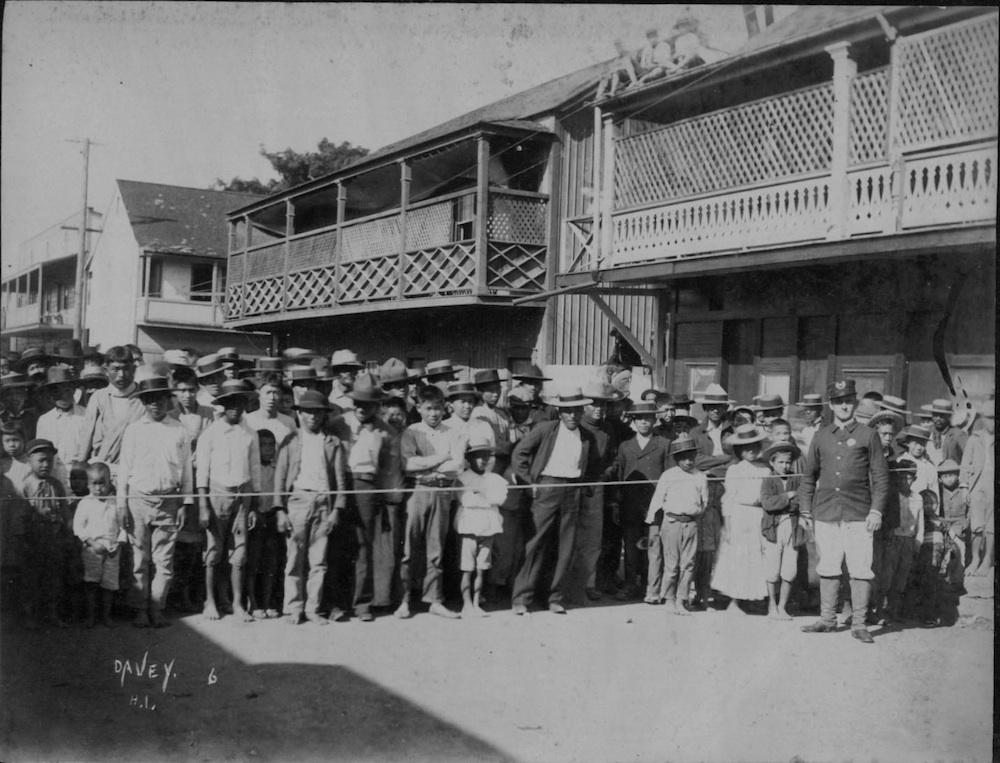 Residents behind the cordon, here literalized as rope.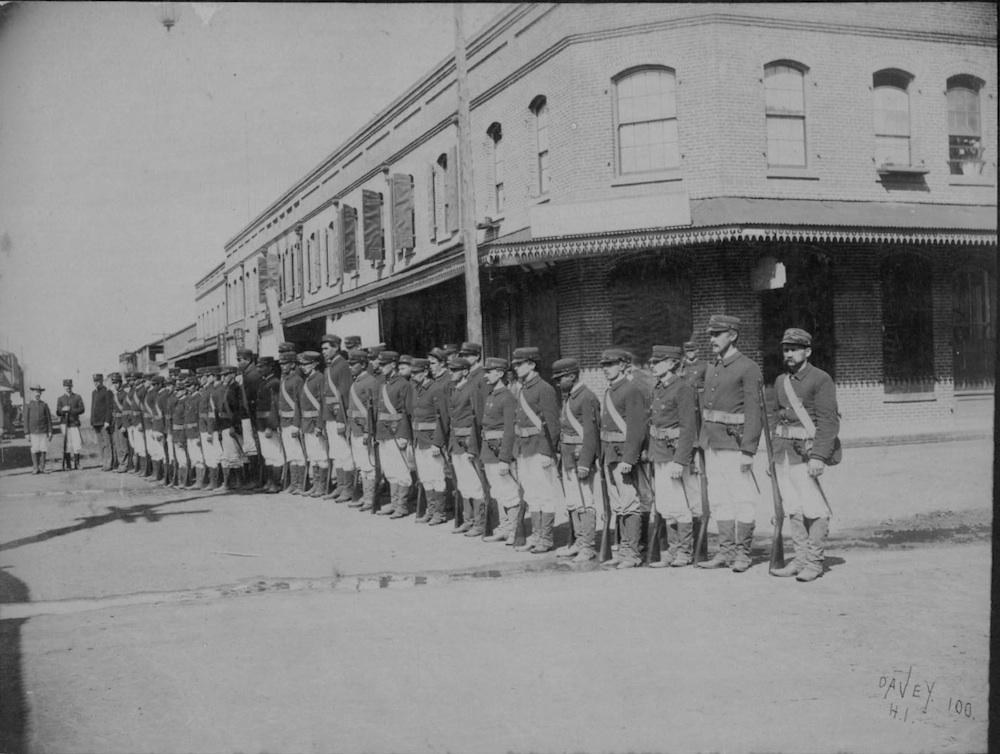 Soldiers line a street in Honolulu's Chinatown.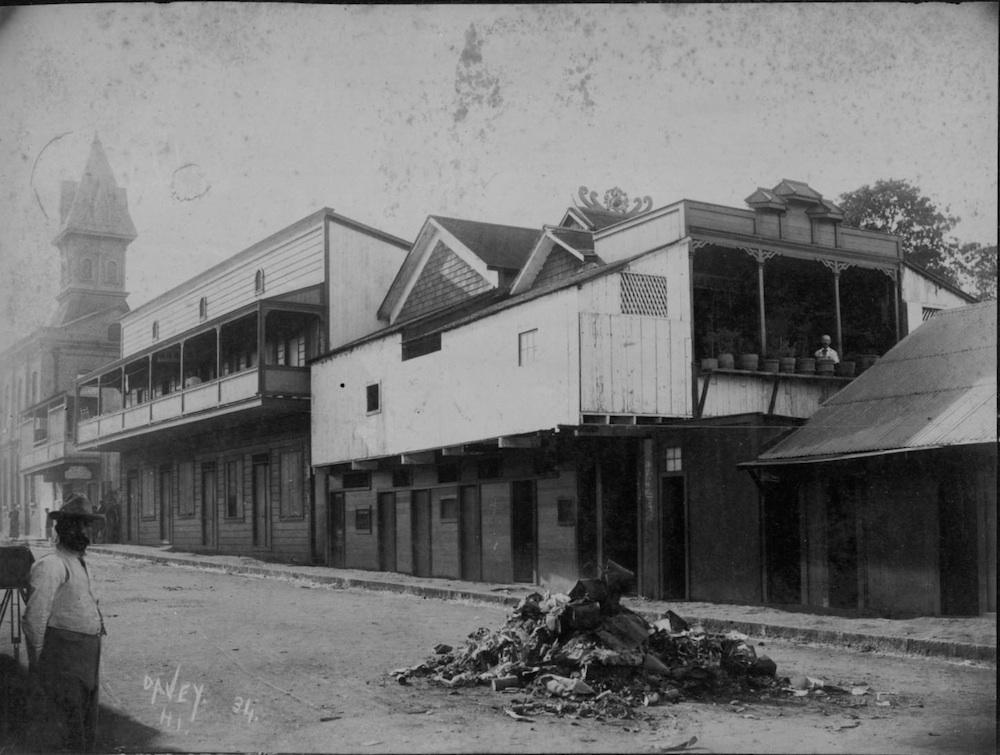 Many of the Hawaii Digital Archives' photos of the epidemic feature piles of trash heaped up in the street, some burning.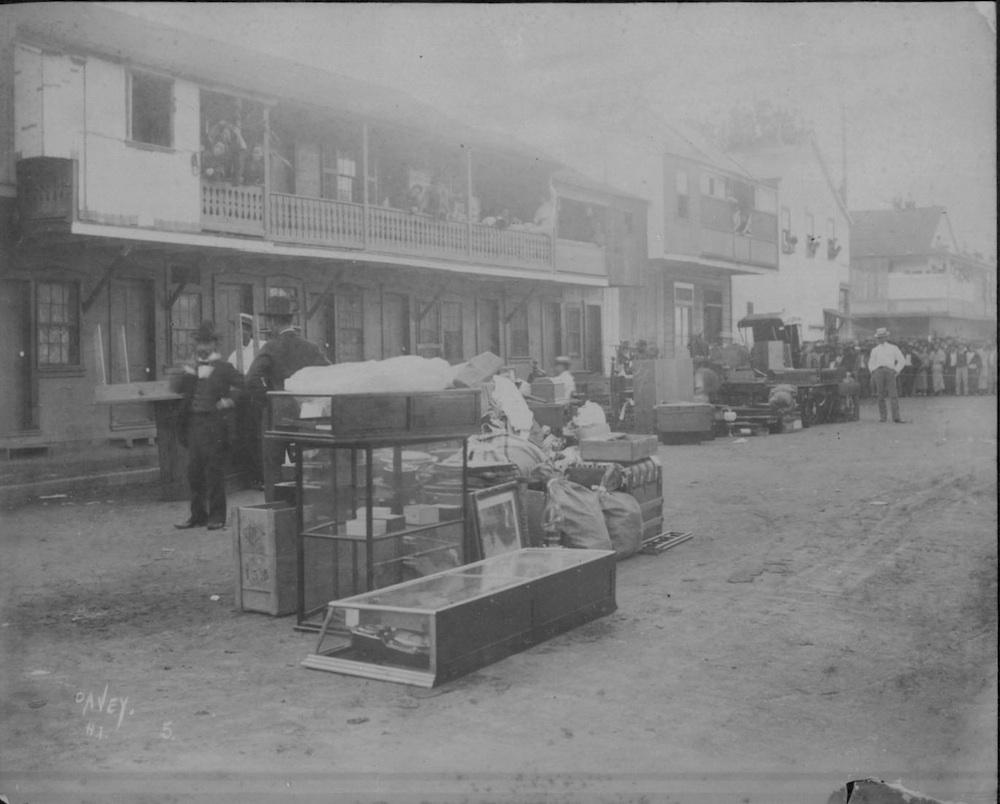 Residents' belongings, piled in the street, possibly removed from houses that would be scoured with carbolic acid.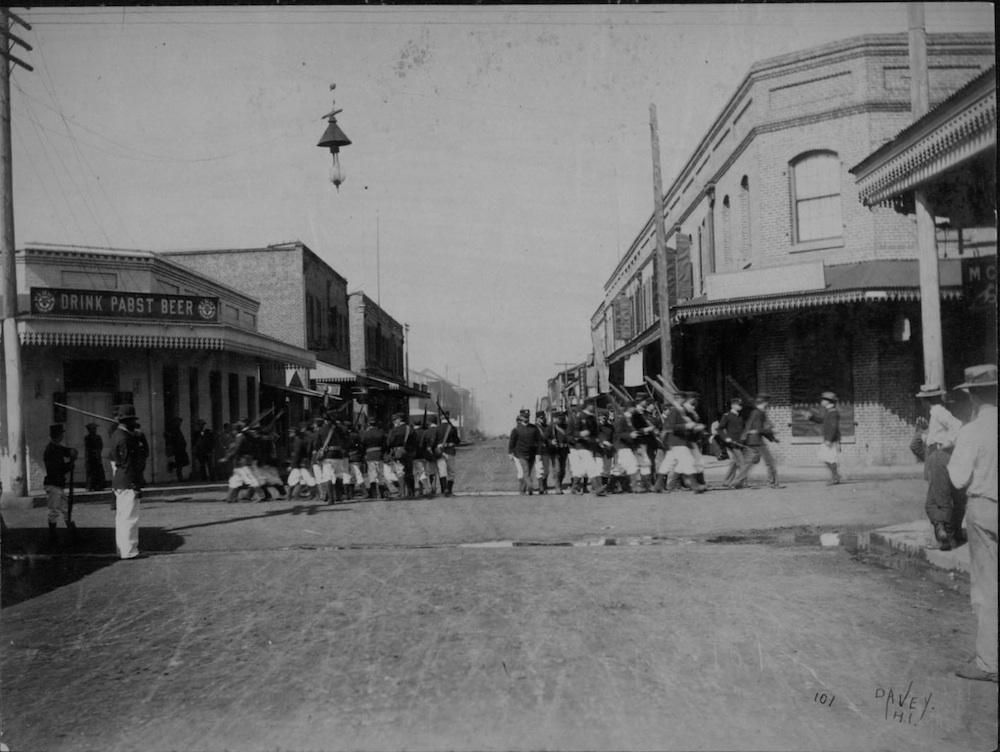 Soldiers of the cordon disperse.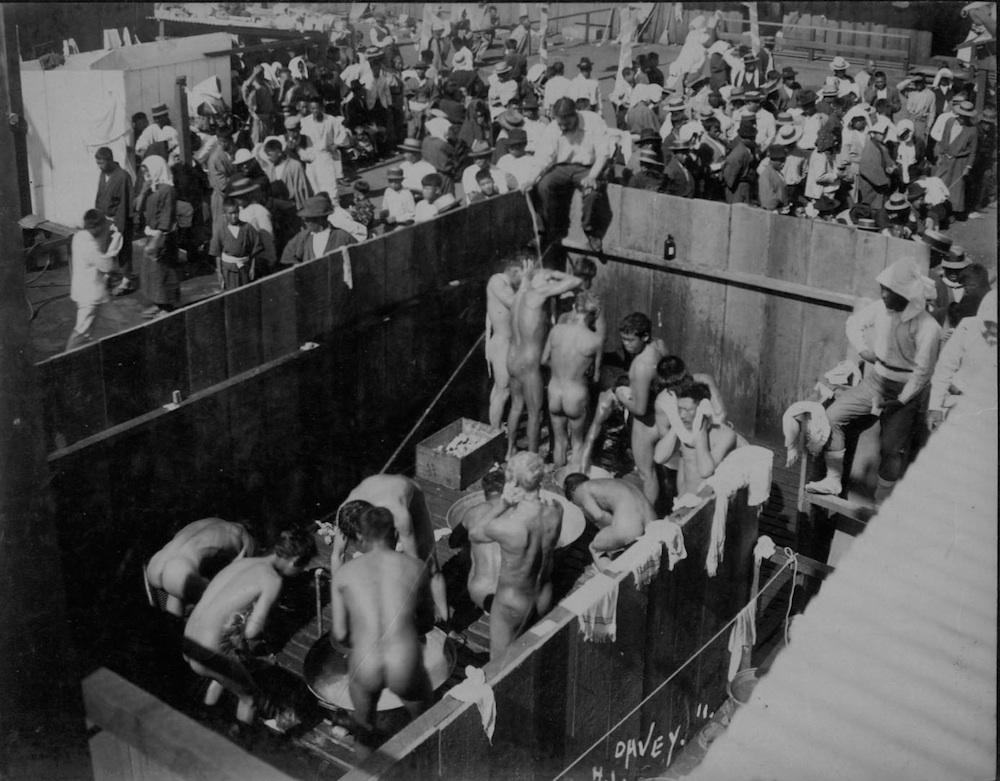 At the public showers, observed by what might be a health department worker (perched on the wall).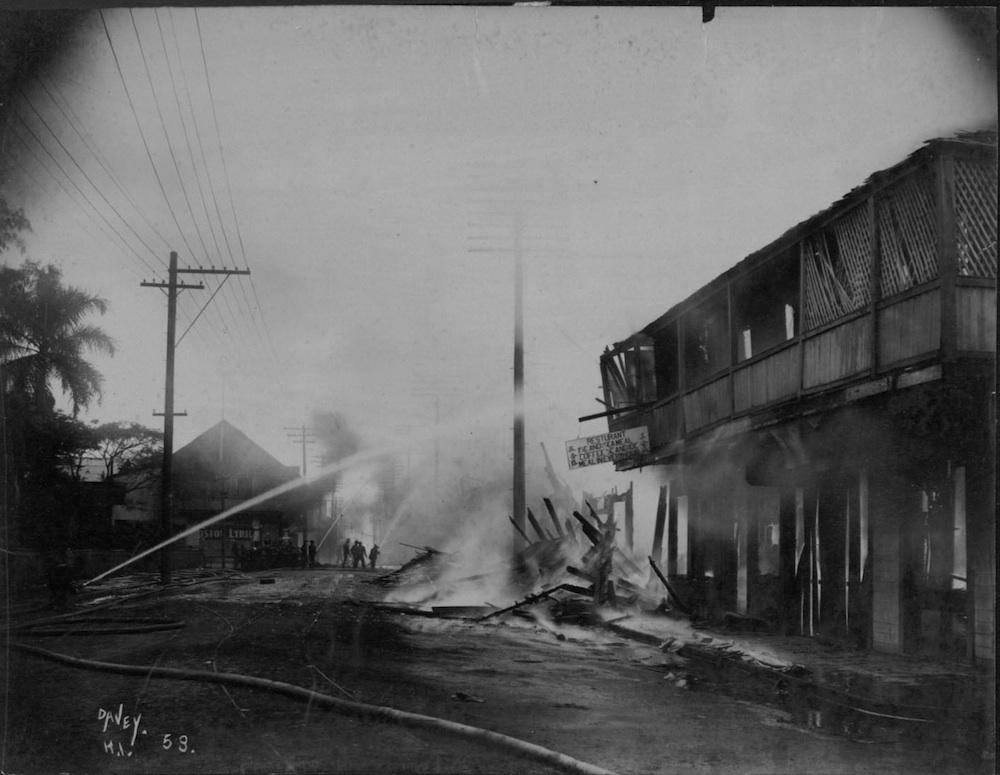 Attempts to control the fire.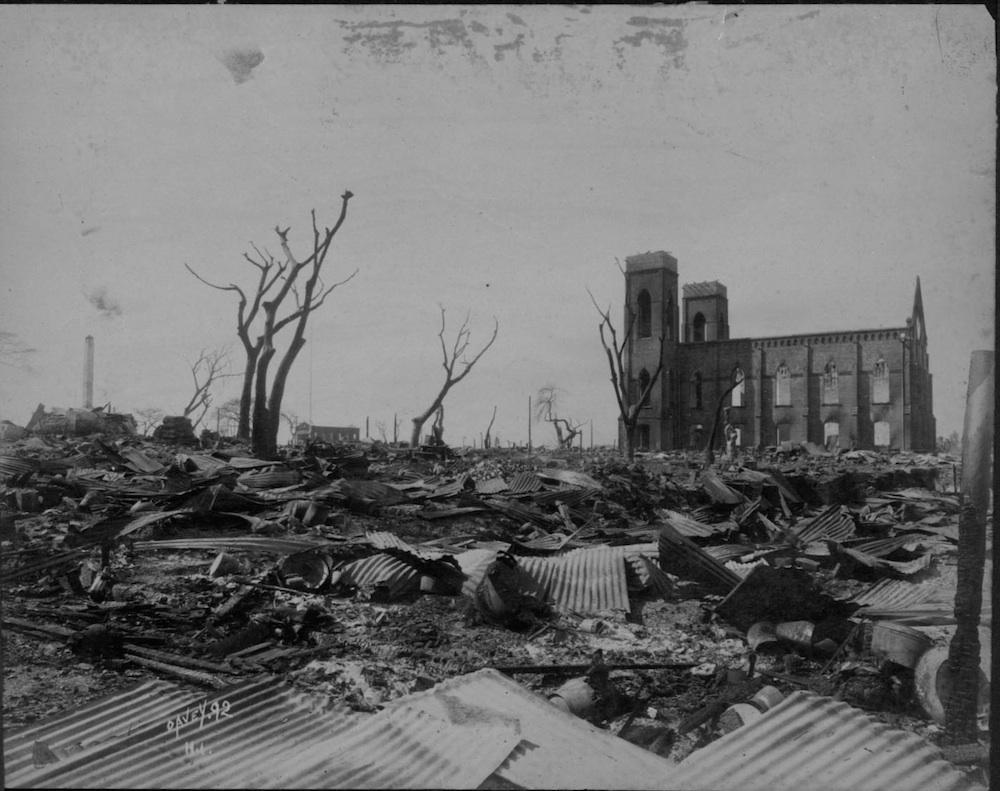 Aftermath of the fire.