The Vault is Slate's history blog. Like us on Facebook, follow us on Twitter @slatevault, and find us on Tumblr. Find out more about what this space is all about here.
These posters from the turn of the 20th century reflect the new enthusiasm for tennis that swept Europe and the United States during this time.
While some forms of tennis date back to the 16th century (and possibly even earlier, depending on the account), the invention of lawn tennis in England in 1873 set off a wave of interest in the sport. All of the marquee "Grand Slam" events were first held around this time: Wimbledon (1877); the U.S. Open (1881); the French Open (1891); and the Australian Open (1905). As these posters show, growing interest in amateur tournaments and in leisure-time play stoked a new market for equipment. 
The images also showcase the new feminine presence in the sport. The advent of lawn tennis coincided with the arrival of the "New Woman," who demanded to participate in physical activities.
In the late 19th century, historian Heiner Gillmeister writes, elite British women asked to play at clubs, and then in tournaments, meeting with male resistance cloaked as concern (how would women deal with a ball to the face?) By the 1880s, women had their own competition at Wimbledon, and a national championship in the United States.
Women played in long, cumbersome dresses, which are much prettier to regard on these posters than they would have been fun to wear.
These posters go on sale next week in New York.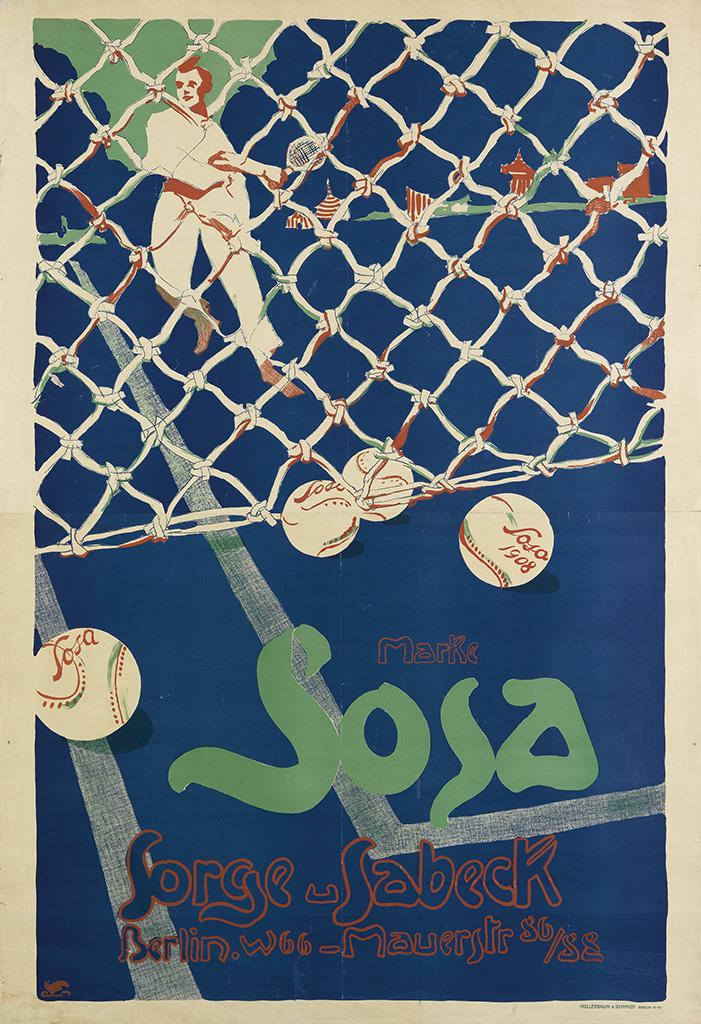 Poster by Ernst Neumann, printed in Berlin, in 1908. Appears to advertise the sale of equipment branded Sosa, at the outfitters Sorge & Sabeck.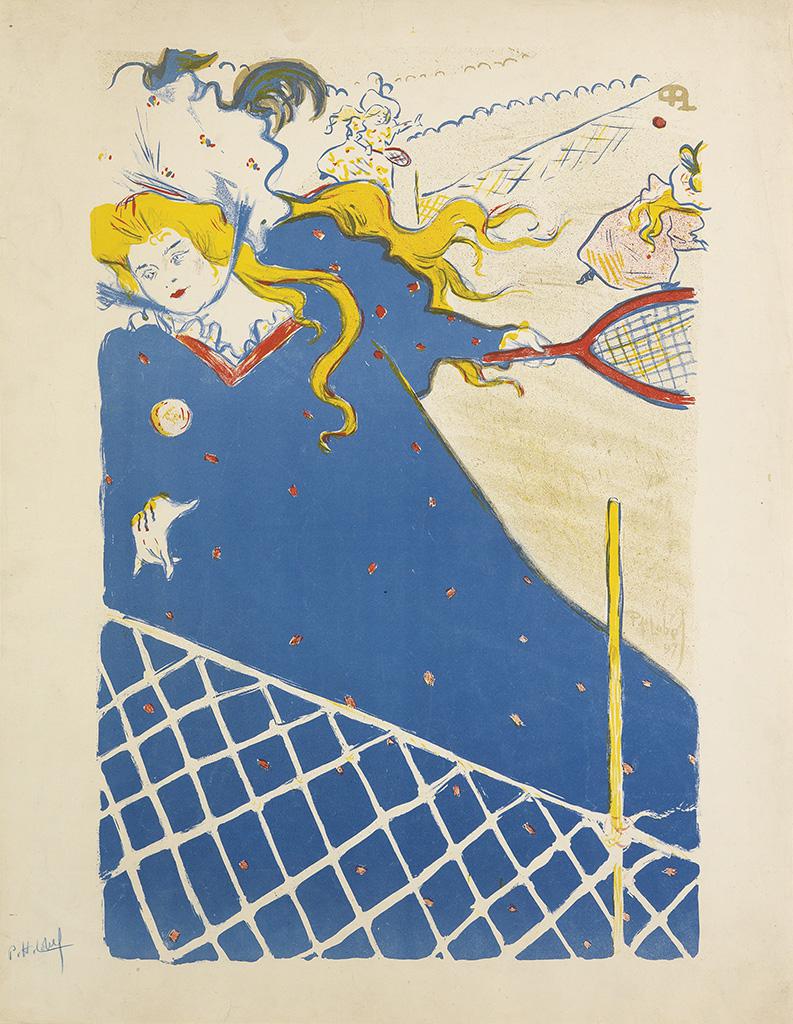 Lithograph by P.H. Lobel, ca. 1899. Used as background for ads that ran in various magazines. The Swann Auction Galleries specialist notes of the illustration: "[Lobel's] style reflects an intimate familiarity with Toulouse-Lautrec and the precepts of the Nabis."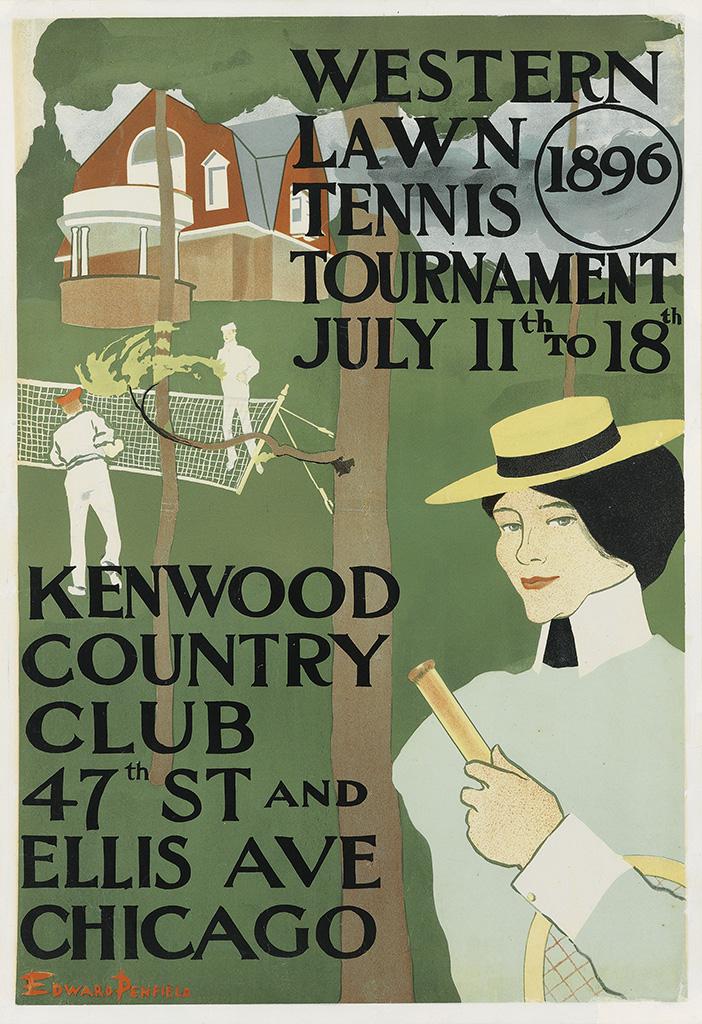 Edward Penfield, 1896. Penfield was a noted illustrator who worked as the art director for Harper's Weekly and contributed covers to all of the grand old titles: Saturday Evening Post, Collier's, Metropolitan Magazine.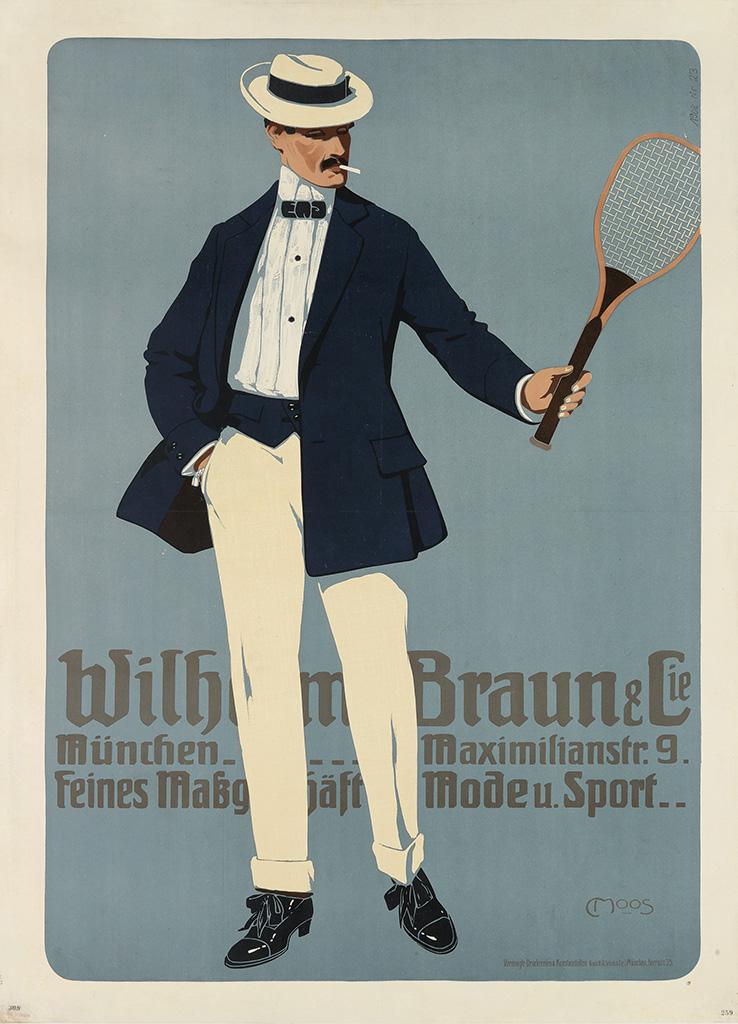 By Swiss illustrator Carl Moos, 1908. For the outfitters Wilhelm Braun & Cie, printed in Munich.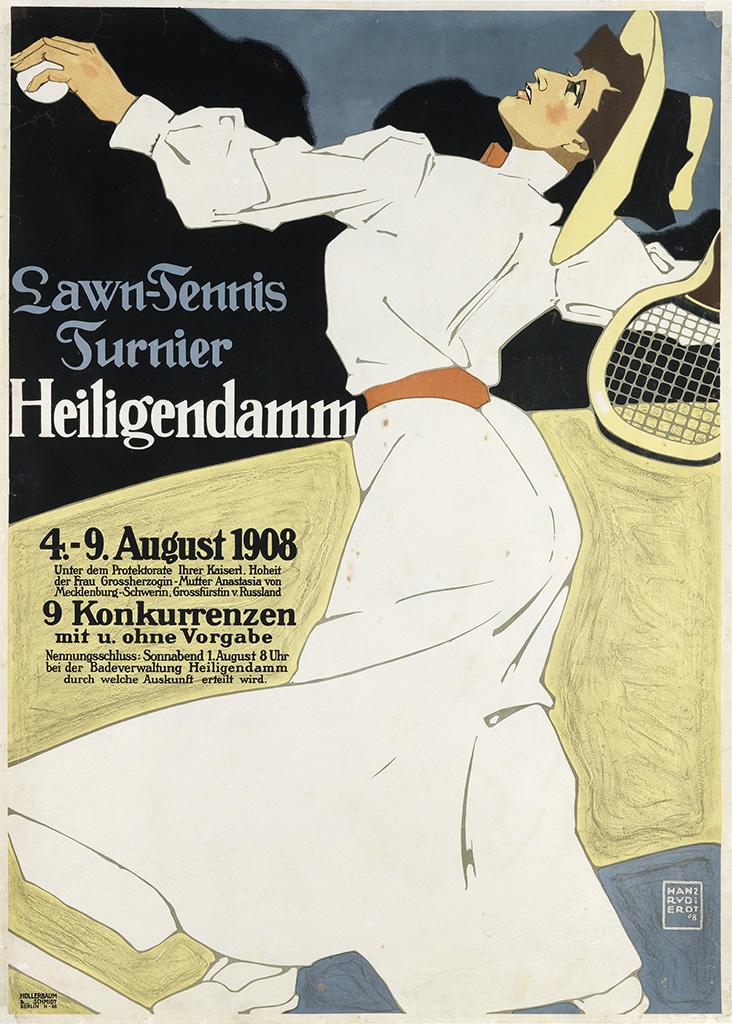 Hans Rudi Erdt, printed in Berlin, 1908. Advertises a tennis competition to be held in the seaside resort town of Heiligendamm.