The Vault is Slate's history blog. Like us on Facebook, follow us on Twitter @slatevault, and find us on Tumblr. Find out more about what this space is all about here.
U.K. photographer Thom Atkinson spent nine months working on this project, titled "Soldiers' Inventories." In it, he assembled 13 groups of artifacts: the weapons, clothing, and personal effects that British soldiers would have carried while fighting in conflicts from the Battle of Hastings (1066) to the present day.
Atkinson's website contains an expanded portfolio of these images. The Telegraph ran a slideshow earlier this week that offers inventory lists for eight of the groups.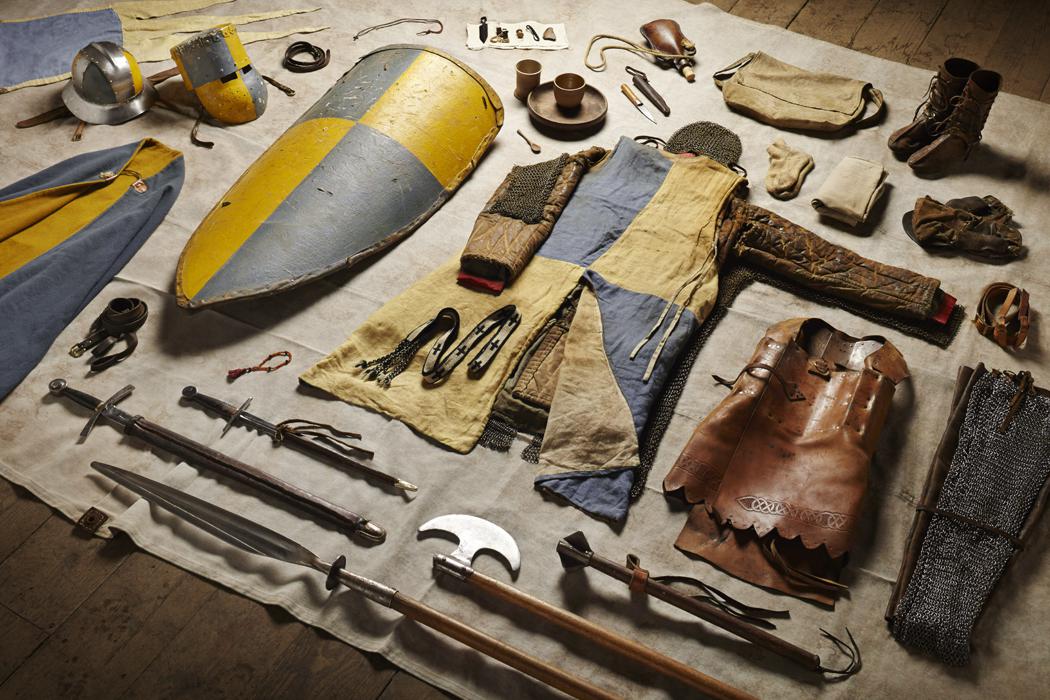 Mounted knight, 1244, Siege of Jerusalem.
In July and August 1244, the Christian garrison in Jerusalem came under siege, attacked by an army from the emirate of Khwarazm. The garrison fell on Aug. 23, 1244. 
In its inventory, the Telegraph notes that the knight's weapons included a flanged mace, a crescent axe, a sword, a dagger, and an early type of glaive made from a broken sword mounted on a pole.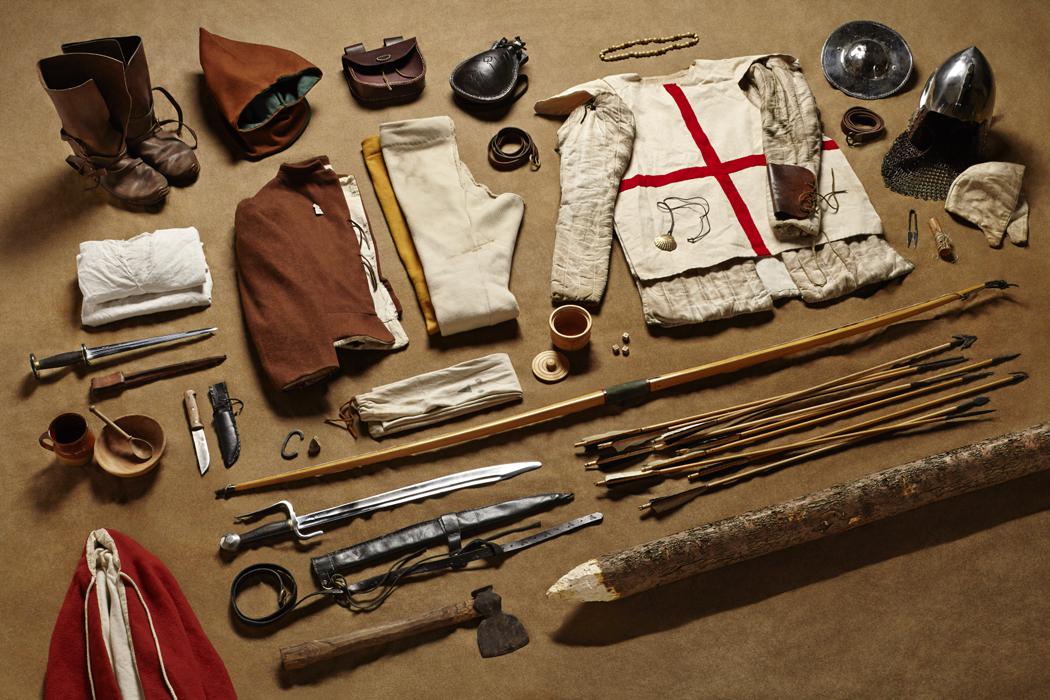 Fighting archer, 1415, Battle of Agincourt
In this battle, during the Hundred Years' War, British archers proved deadly against a larger French force. Led by King Henry V, longbowmen set up punishing volleys that penned French men-at-arms into a small space, vulnerable to their arrows.
The battle has long been celebrated, given the apparent long odds against the British. (Lately, however, some historians have disputed the traditional accounts, arguing that the French could not have raised such a large army as has been traditionally reported.)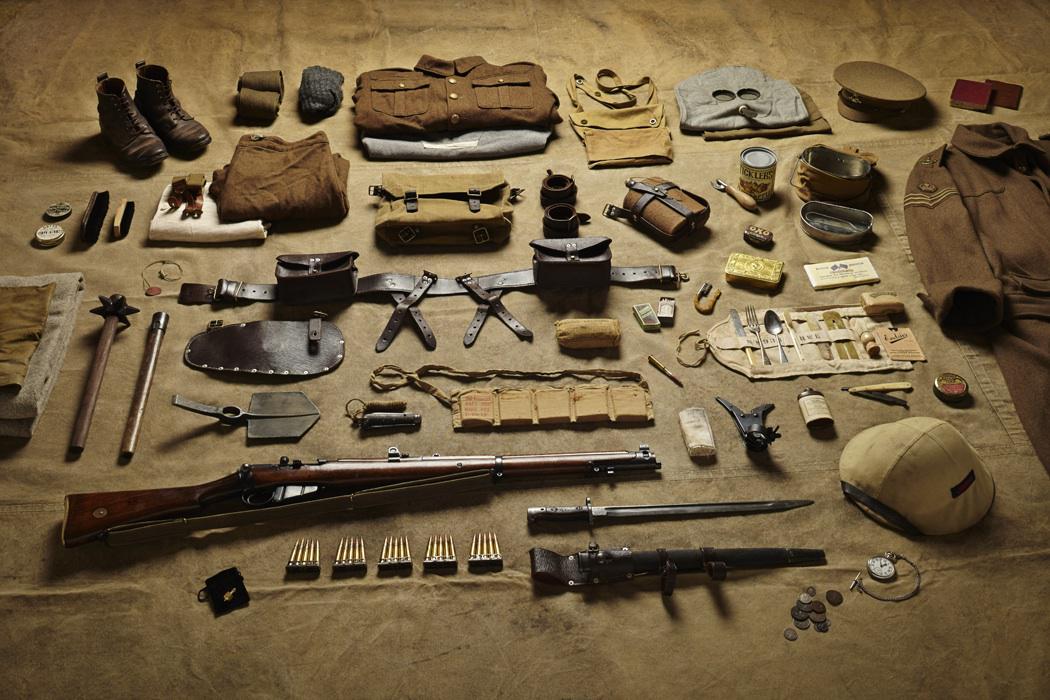 Private, Battle of the Somme, 1916
The soldier had a gas mask container and a gas mask. The array shows a trench club and the handle of an entrenching tool, which were often modified into weapons for close-quarters combat during raids. Oxo bullion cubes and chocolate provided sustenance.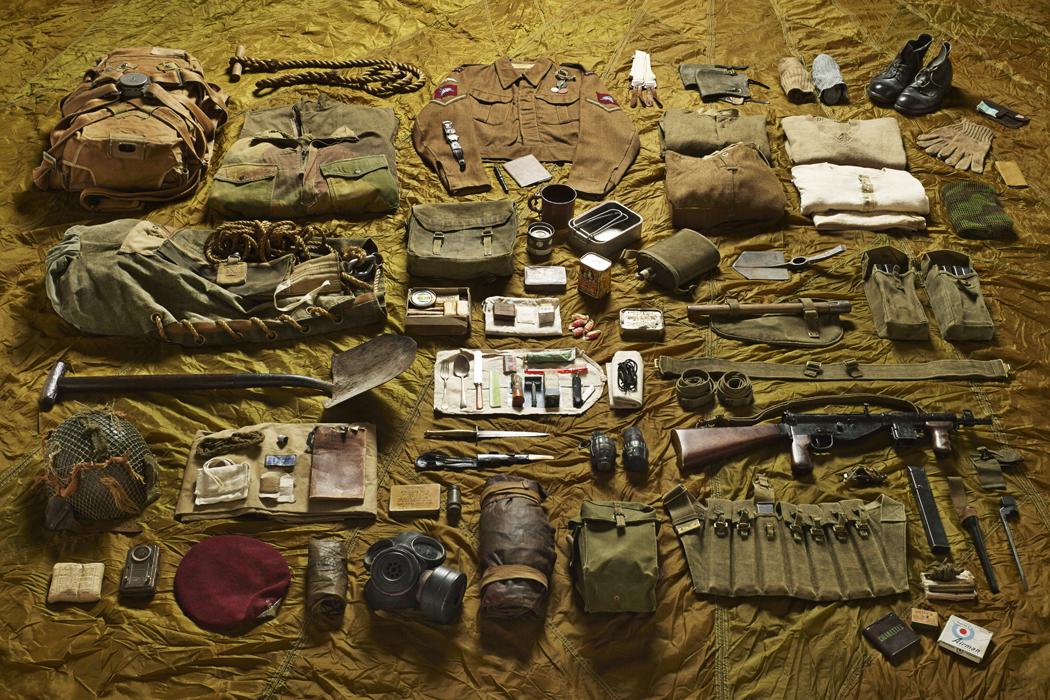 Lance corporal, Parachute Brigade, Battle of Arnhem, 1944
In the Battle of Arnhem, in the Netherlands, British and American airborne troops parachuted behind enemy lines, with the objective of securing bridges that British ground troops would then use to cross into Germany. Operation Market Garden ultimately failed, with many paratroopers killed and wounded.
The Sten Mark V submachine gun, issued to airborne troops, was new; the Telegraph notes that the September Arnhem operation was its second outing, with D-Day having been its first.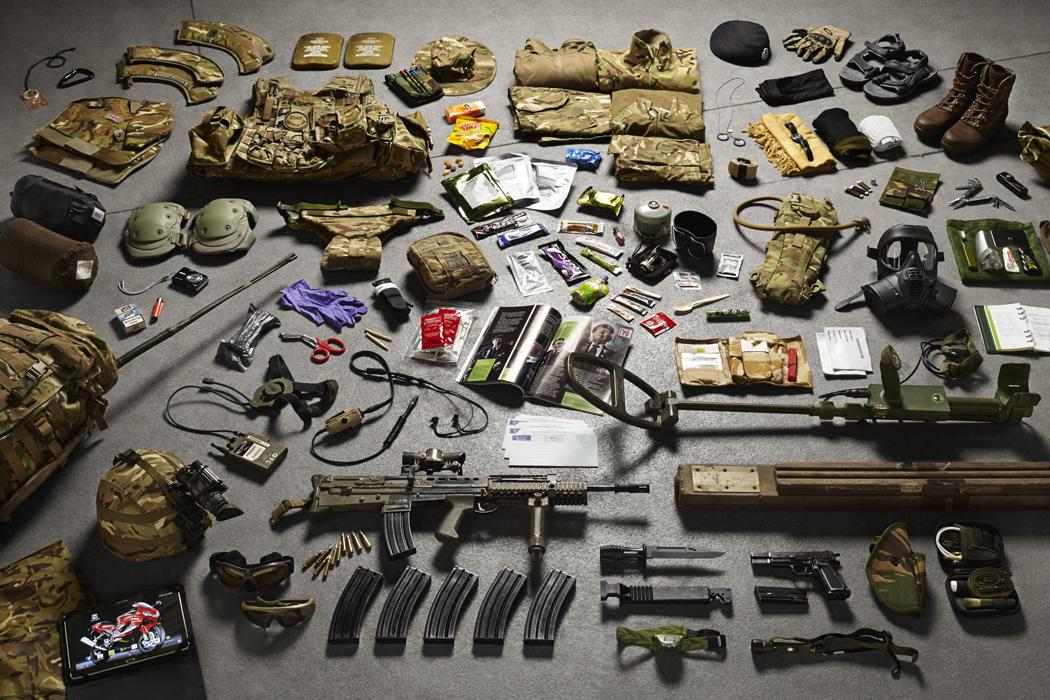 Close-support sapper, Royal Engineers, Helmand Province, 2014
A combat engineer in Afghanistan in the present day might have such higher-tech items as two radios, a helmet with night vision systems, and an iPad (not government-issue).
Since sappers would be responsible for disabling mines, they carry a mine extraction kit and (per the Telegraph) "ballistic protection, used to protect the groin from an IED blast."