Perhaps because the purgatory of waiting for the bus is one of the most aggravating daily trials of urban life, I love a clever bus stop design. This summer, people waiting for the bus on South East Avenue in the Highlandtown neighborhood of Baltimore were treated to a public art sculpture that its designers, Madrid-based artist collective Mmmm, call "an obvious bus stop." So patently obvious and instantly appealing that it makes you wonder why the world isn't full of 14-foot-tall, 7-foot-wide three-letter bus stop typography sculptures that spell out the word BUS.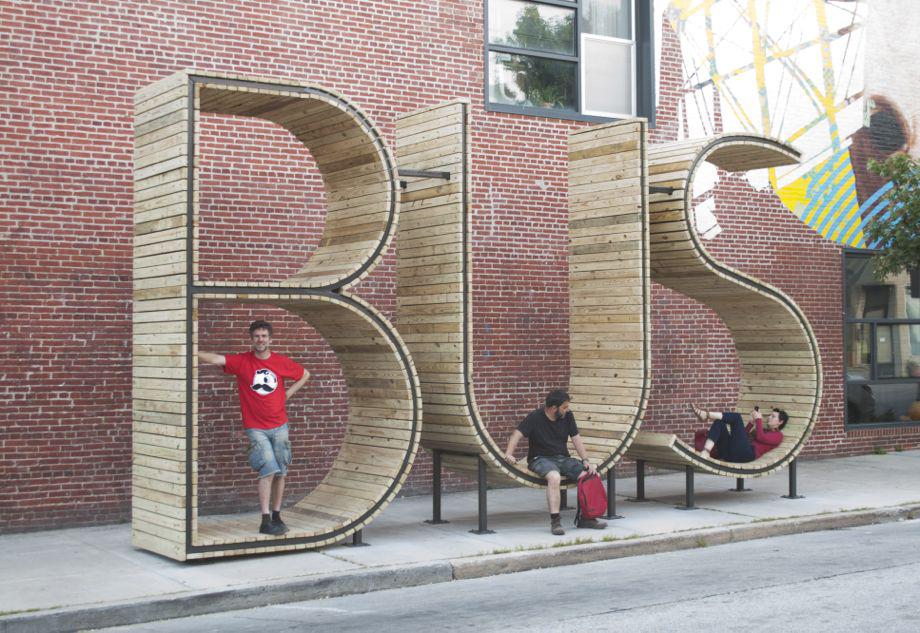 In an email, Mmmm's Emilio Alarcón told me that the idea was one of the first things that came to them during the design process. "We rejected it because it was too obvious," he wrote. "After some months of working we were in a hole, the ideas we proposed weren't convincing for the community or to us, so we decided: Why not recover one of our first ideas? Why not make an obvious bus stop? And we did it!"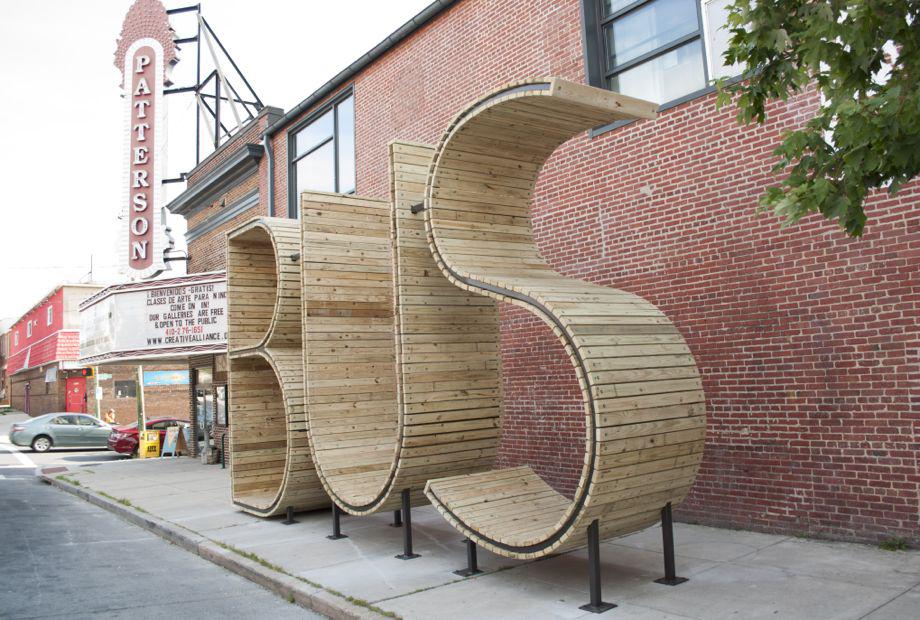 The sculpture is made from wood and steel, conceived like oversize pieces of urban furniture. Each letter is big enough to accommodate two to four people. The B can protect them from the elements, and the curve of the S invites passengers to lie back while they wait.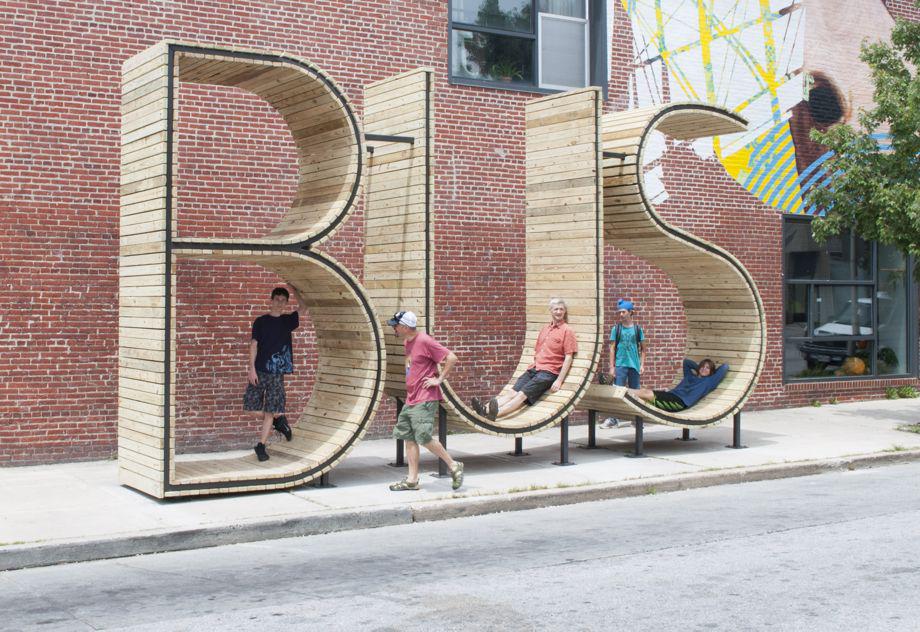 Alarcón told me that the designers wanted "to create a very friendly bus stop to contrast with the industrial city" of Baltimore and help revitalize the Highlandtown neighborhood. Like the Mmmm's first public sculpture, the popular Meeting Bowls in New York City's Times Square in 2011, the bus stop is the kind of playful design that encourages people to relax and interact.
While Alarcón said that the bus stop is site-specific and they haven't been commissioned to build more, its design is so universally appealing that it could work virtually anywhere.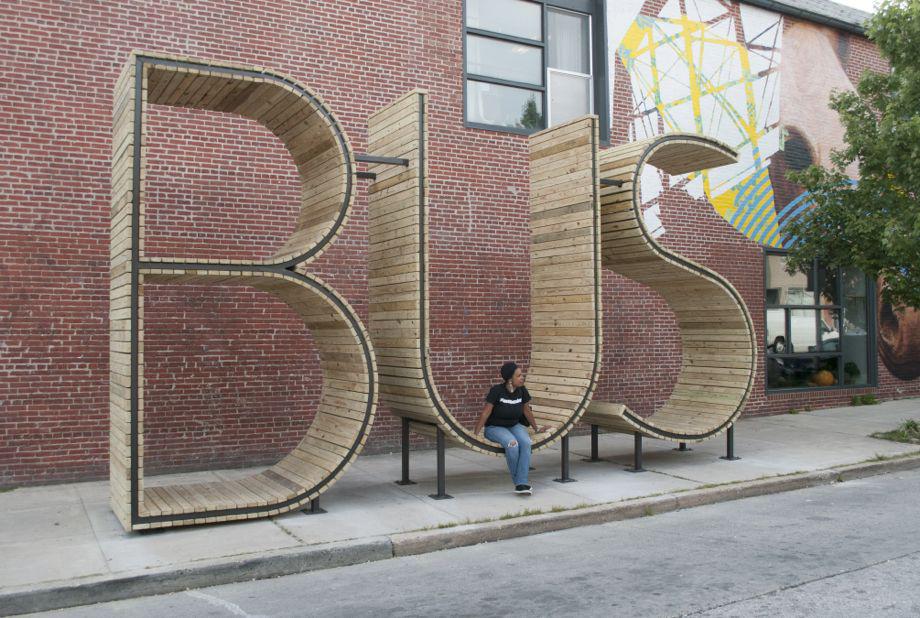 The bus stop is built like a conventional street bench, with wood planks screwed to a steel structure that supports weight and prevents vandalism. Refreshingly, nowhere in the bus stop concept does there appear to be the kind of defensive architecture that is designed to keep people from loitering in a way that makes everyone less comfortable.

What's more, said the designers, it's "a bus stop you will never miss."
Via Designboom