The world of international pageant competitions might not be an obvious first place to look for progress on LGBTQ equality, but a recent pair of news items challenges that perception.
Patricia Yurena, winner of the Miss Spain contest in both 2008 and 2013 and runner-up in last year's Miss Universe competition, posted a picture with her girlfriend to Instagram last week. The photo, which shows Yurena and singer/DJ Vanesa Cortes cuddling in bed, appeared with the caption "Romeo and Juliet." After fans and the media began to respond, Yurena stood behind what she had initially described as a spontaneous action, posting another photo of the pair and telling local outlet La Opinión de Tenerife (translated from the Spanish): "I don't regret what I did and I did it because I am happy about what's going on in my life." According to the Telegraph, Yurena is the first national pageant winner to come out; openly gay beauty queens have competed in the past, but none has ever won a national or international title.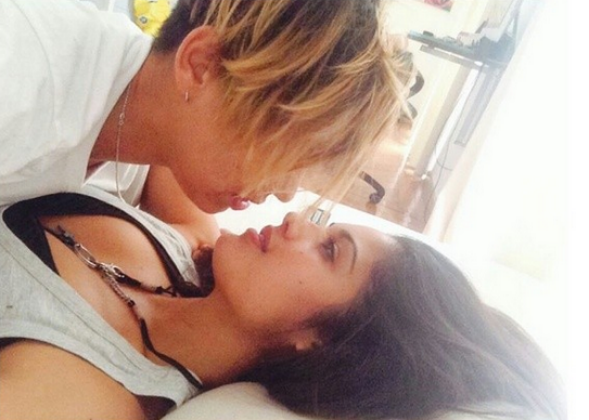 Yurena was joined on the other side of the closet door over the weekend by Philadelphia native Maria Walsh, winner of Ireland's 2014 Rose of Tralee festival, an international competition that is the culmination of regional contests in which women of Irish descent around the world vie for the title of Rose. Walsh revealed she is a lesbian in an interview with the Irish Sun, the day after she won the top prize: "The Rose of Tralee is about celebrating women's intelligence, careers, their volunteer work. The question of sexuality never came up. To me, being gay is normal; it's natural." Anthony O'Gara, the executive chair of the festival, tweeted that while Walsh's "sexuality will no doubt create some interest, hopefully all [will be] positive."
In recent months the attentions of those covering the "coming out" beat have been focused, understandably, on the traditionally macho sports world, with announcements from figures like Jason Collins and Michael Sam being celebrated and discussed at length. But given their context—beauty pageants are, like sports, spaces where traditional values and conservative gender expectations are closely observed—Yurena and Walsh's honesty is at least as impressive. As Walsh observes in a video interview with the Independent, one can have tattoos or short hair and still be a beauty queen; likewise, what these women are proving to everyone is that one can be gay and ably fill that role as well.