The concept of a zoo will always feel fundamentally unjust. Poor design only highlights the caged aspect that makes it so uncomfortable for kept animals to bear the ever-present human gaze from the other side of the partition.
But ArchDaily reports that Danish architecture firm BIG has come up with Zootopia, an innovative plan to reimagine the 1960s-era Givskud Zoo in Denmark that would create a cage-free, design-forward layout for captive animals and the humans who love to gawk at them.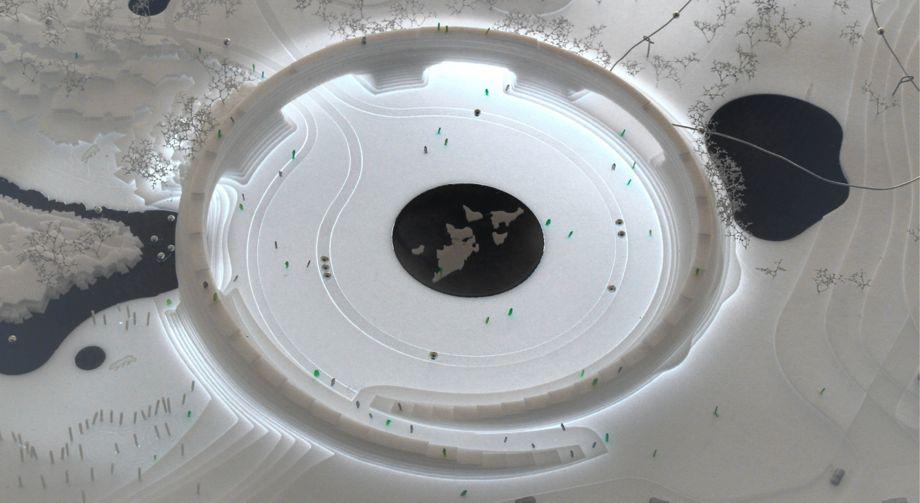 The architects have proposed concealing buildings for ticket sales, shops, restaurants, and other visitor needs. They will remove unsightly cages and partitions and allow animals to roam more freely in an open-plan environment that is a seamless landscape of savannas, rivers, and forests. Organized by Africa, America, and Asia, the zoo redesign will have contained, elevated viewing areas for humans, giving the creatures more space to roam in atmospheres more akin to their native habitats than a traditional zoo.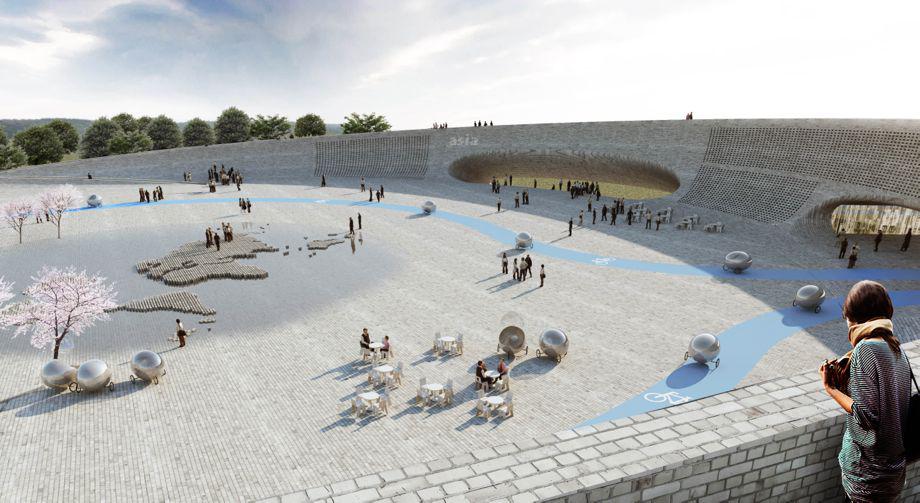 "Architects' greatest and most important task is to design man-made ecosystems," the designers write in a project statement, "to ensure that our cities and buildings suit the way we want to live. We must make sure that our cities offer a generous framework for different people—from different backgrounds, economy, gender, culture, education and age—so they can live together in harmony while taking into account individual needs as well as the common good. Nowhere is this challenge more acrimonious than in a zoo."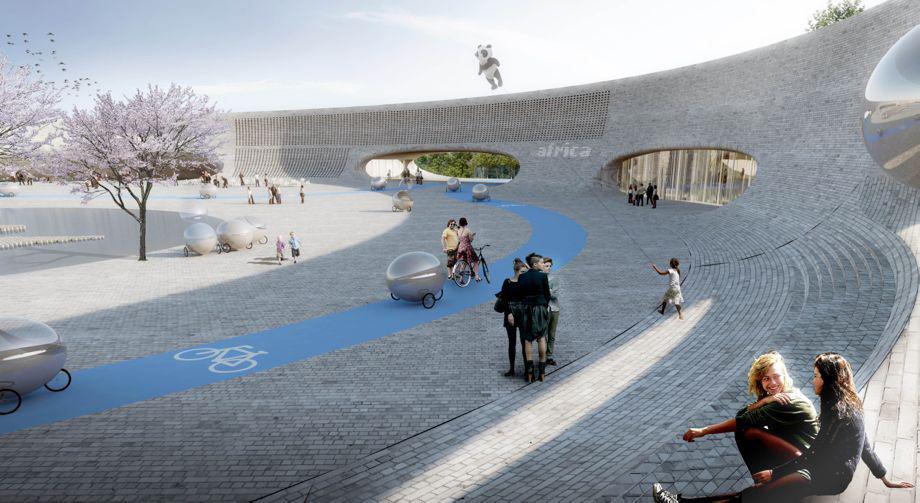 Details for the 300-acre site, whose first phase is expected to be completed in 2019, are still being fine-tuned, but the designers have come up with a number of ingenious ways to hide humans from the animals, using mirrors to deflect their presence and allowing visitors to glimpse the captive wildlife on a hiking trail around the complex or by bike, boat, or from above.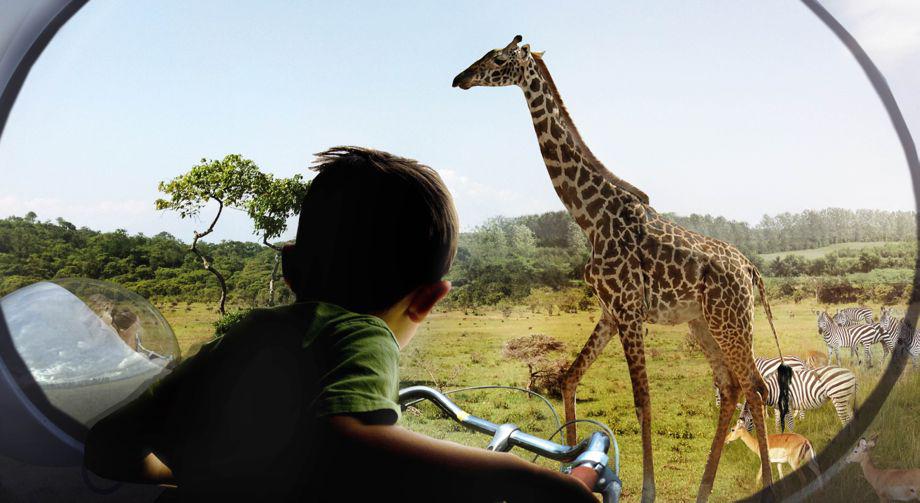 Shelter for the animals will be tailor-made to mimic their natural surroundings, with bamboo cottages for the pandas, a hill of rice fields for the elephants, stacked lumber huts for the bears, rock enclosures for the penguins, a lion hill, and savanna enclosures for zebras and giraffes.
"It is our dream … to create the best possible and freest possible environment for the animals' lives and relationships with each other and visitors," the architects write. "To create a framework for such diverse users and residents such as gorillas, wolves, bears, lions and elephants is an extremely complex task."