Martin Vargic, a student and self-titled "amateur graphic designer" from Slovakia, has compiled a satirical map of the world's stereotypes that showcases "the most prevalent western stereotypes about other countries and regions all over the world." It includes more than 1,800 stereotypes and pop culture references and makes no attempt at political correctness.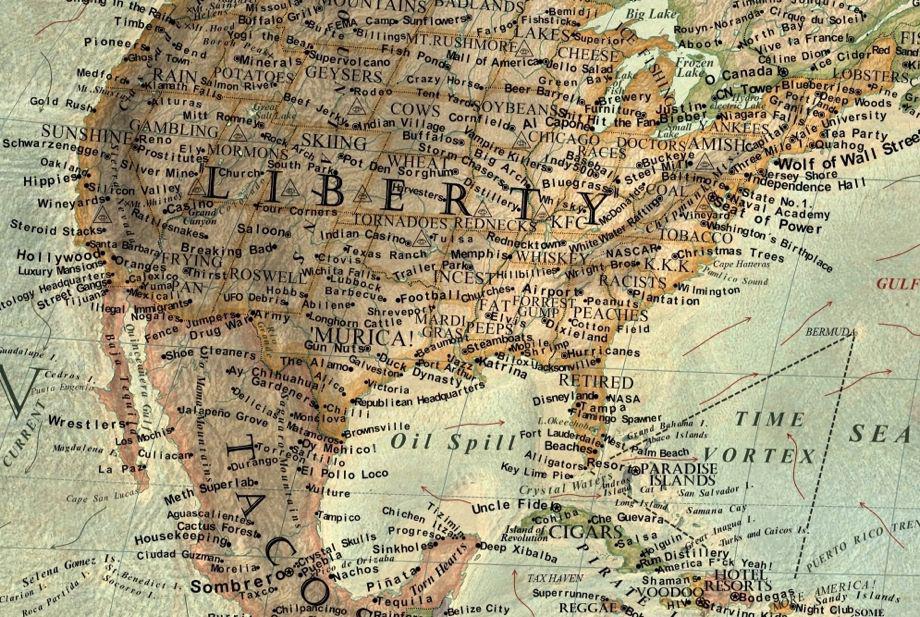 On his website, Vargic writes that his world map of stereotypes was inspired by Yanko Tsvetkov's award-winning Atlas of Prejudice as well as a variety of historical maps.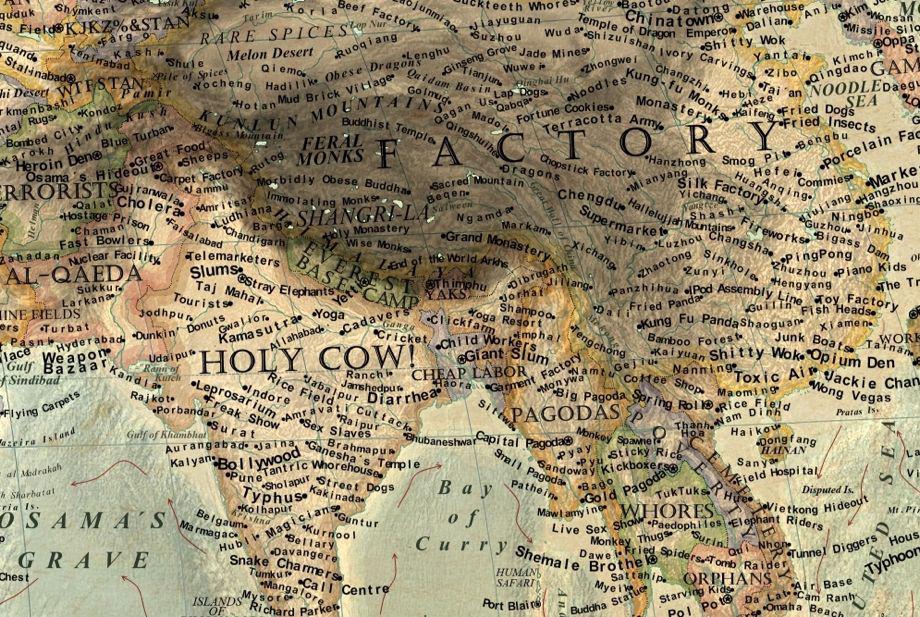 He has designed a poster that includes a detailed map of the world (click to see the full resolution), maps of the northern and southern polar regions, and six detailed mini-maps that illustrate alcohol consumption per capita, cigarettes smoked per capita, average penis size, average breast cup size, average male height, and average human weight. Information panels outside the main map show population by country, countries by size, 75 largest urban areas, countries by cannabis users, oil reserves, global peace index, and global happiness index.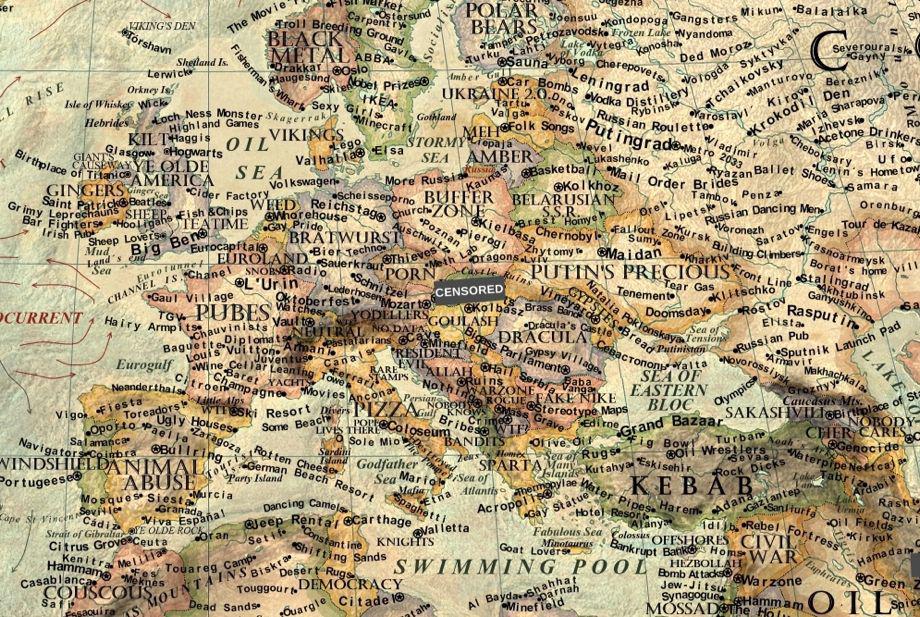 "Please, never take this map seriously," Vargic writes, adding that the "opinions expressed in this map are not those of its creators. This map was not meant to offend anybody in any way."
Via the Independent.