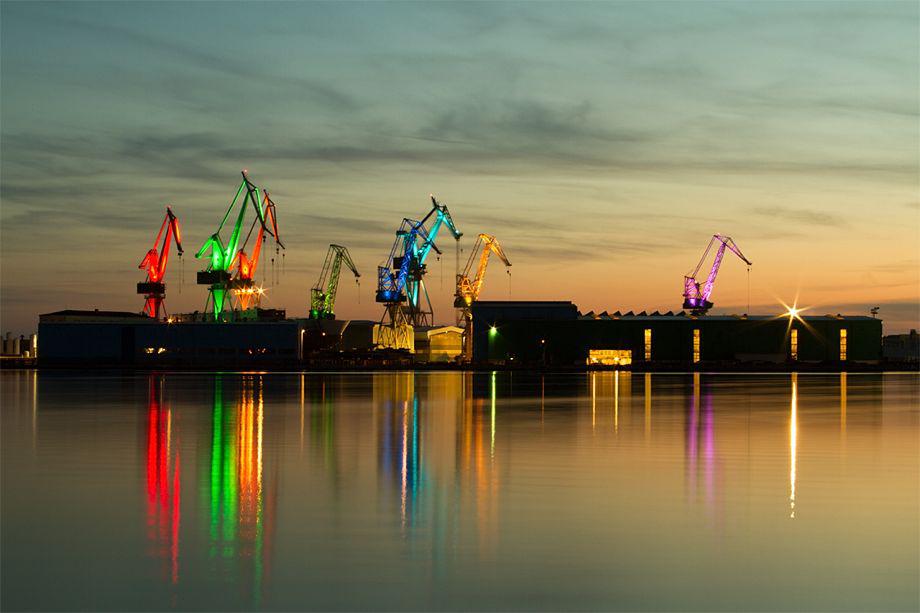 Croatian architectural lighting designer Dean Skira has turned an industrial landscape of looming cranes at Uljanik Shipyard in the city of Pula, Croatia, into a striking installation he's calling Lighting Giants.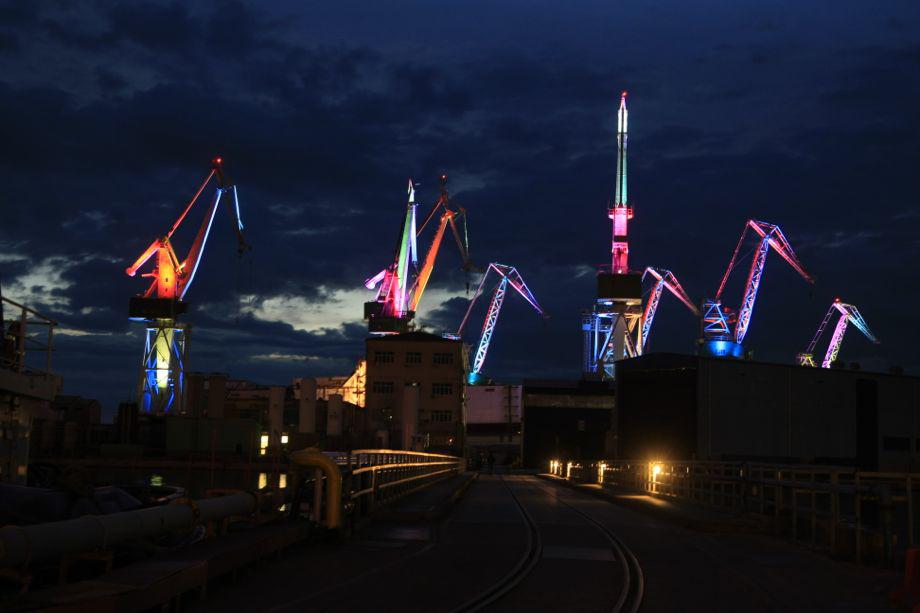 Built in 1856, Uljanik is one of the oldest working shipyards in the world and the eight cranes used in the project build ships by day. By night, thanks to 73 Philips RGB LED spotlights—which can be programmed to 16,000 different variations of color and intensity—the machines turn into an illuminated spectacle.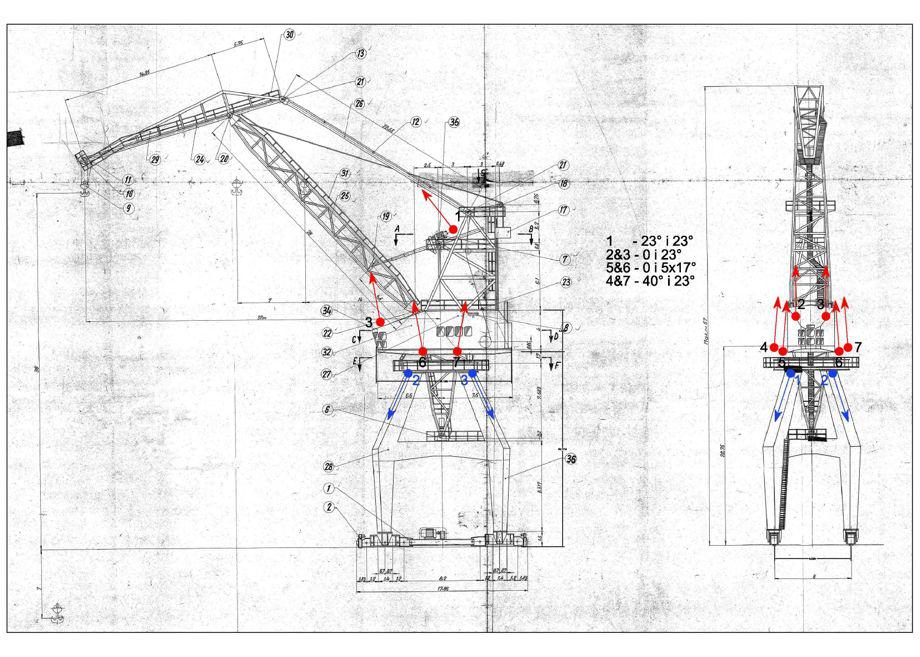 In a press release, Skira writes that it took 14 years to develop the project, which received funding from the Tourist Board of Pula and private sponsorship.
The designer said that as a boy he used the rowing club opposite the shipyard. "Every day I looked at the cranes that dominate the skyline of Pula bay," he writes. "When the town authorities started considering relocating the shipyard, I came up with the idea of highlighting them instead."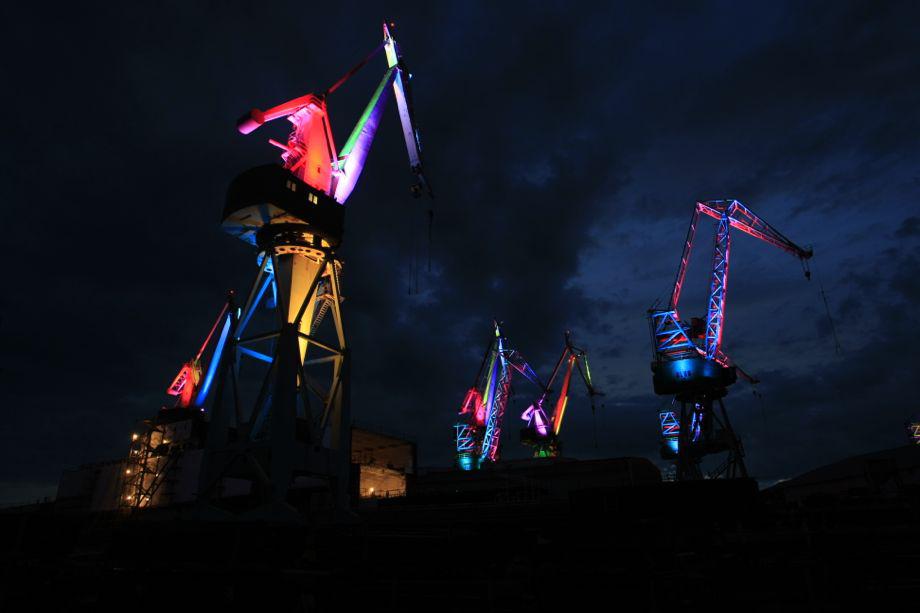 Lighting Giants is an ongoing sculpture that lights up for 15 minutes of every hour from 9 p.m. until midnight.
Via Dezeen
---