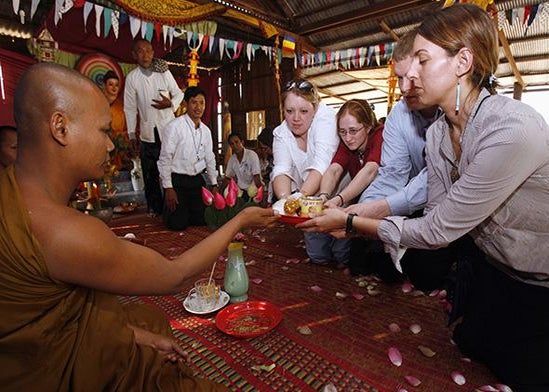 In a small but important victory for reproductive rights Tuesday, the House Appropriations Committee approved an amendment to the budget for foreign aid and State Department operations that allows for Peace Corps volunteers to get abortion coverage in cases of rape, incest, or life endangerment. A Senate committee approved a bill with the same language last week, so now the budget will go for a full vote.
Volunteering for the Peace Corps means receiving a very small stipend and also federal health insurance coverage. But since 1979, Peace Corps volunteers have been barred from any abortion coverage. While most federal health insurance bans abortion, there are usually exceptions for rape, incest, or the life of the mother. This bill would extend that exception to the Peace Corps.
This amendment comes on the heels of a poll of Peace Corps volunteers conducted by researchers from the University of Ottawa, Cambridge Reproductive Health Consultants, and the Office of Population Research at Princeton University in which five percent of female respondents said they had an abortion and nine percent experienced sexual assault during their time volunteering, even though they weren't necessarily the same women. RH Reality Check interviewed one unlucky woman who was impregnated by her assailant:
Carcano, like many Peace Corps volunteers, subsisted on a meager stipend. She only made $300 per month, and the procedure would cost at least $500. The check from her friend's mother allowed Carcano to have the procedure, she said, but it limited her options medically—she could only afford the smallest amount of anesthesia possible. Her doctors said it would be OK, but she said no injury she's had in life compares to the "searing pain" of that procedure.
While most women who need abortions are not sexual assault victims, this amendment could help women like Carcano get the care they need while serving their country.
---