British artist and activist James Leadbitter has seen the inside of many a public hospital psychiatric ward during the past 14 years of struggling with severe depression, chronic anxiety, panic attacks, and borderline personality disorder.
"It's always very beige," the artist told me in a phone interview. "Very generic. A room with no window, a really uncomfortable bed, a really cheap Ikea wardrobe, and maybe one plant in the corner that's dying."
Leadbitter is known as "the vacuum cleaner," "an art and activism collective of one" whose street interventions include carving the words "Barking Mad" into a tree trunk and labeling a public trash bin "Loony" in his Hackney neighborhood of London. His work has been exhibited at venues including the Tate Modern and Chicago's Museum of Contemporary Art. The artist's newest project is Madlove: Design Asylum, a collaborative effort to imagine what design could do to help institutionalized patients struggling with mental illness feel better instead of worse.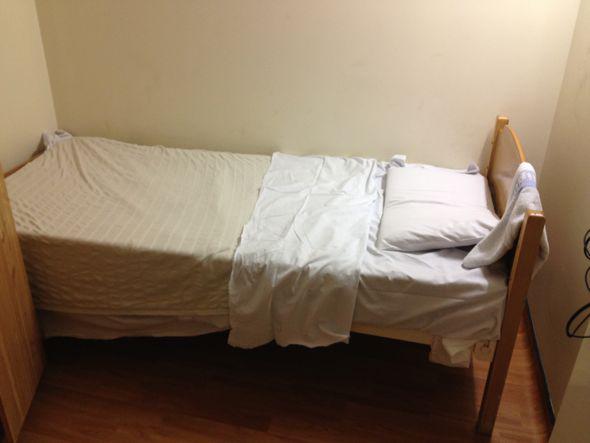 "The problem is that a lot of psychiatric hospitals are more punishment than love," Leadbitter writes on his Madlove: Design Asylum website. "Is it possible to go mad in a positive way? How would you create a safe place in which to do so? If you designed your own asylum, what would it look like?"
To answer these questions, Leadbitter told the BBC, he recently launched an open call for ideas that has drawn responses "from architects, designers, landscape gardeners, activists, mental health nurses, and furniture-makers—the majority of whom have been through the mental health system themselves." Suggestions thus far have included rooms where patients could throw paint at the (washable) walls and "a modern take on the padded cell" that would look like a children's playroom.
The inspiration for the project came to Leadbitter in 2011, when he ignored the advice of his doctor to check himself into the hospital and committed himself to his own apartment for 28 days. He babysat a friend's dog for company and put out an online invitation to artists to help him get through the crisis by visiting and doing projects like foraging outside for elderflowers, cooking, and making art. Leadbitter called the project Ship of Fools after the Hieronymus Bosch painting "of when they put all the mad people on boats on the Rhine," he said. "At the end I didn't feel better but it was less traumatic than being institutionalized, which can be quite traumatic itself. It was very empowering."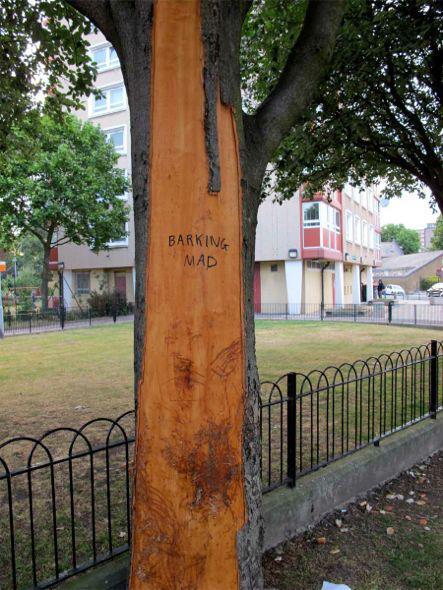 Leadbitter wants patients to have a say in redesigning the hospital environment, which apart from private institutions like London's The Priory—which are expensive and reserved for the unhappy few—feel more prison than hospital.
"The aim is to build the most crazy, bonkers, mental asylum we dare dream of," the artist wrote on the Madlove website, "a desirable and playful space to 'go mad.'"
"We're not psychiatrists or mental health professionals," Leadbitter told me. "We might be mad but we're not stupid. We know how we need to get through this, so let's come together and design it ourselves.' "
What's his vision of the ideal asylum?
First it would include outdoor green space (during lockup, he said, patients aren't allowed to venture outside); color on the walls to make it feel "less institutional" and common rooms that might include "dark corners where you could withdraw and not feel so observed," or a soundproof room where you could "scream at the top of your lungs without feeling self-conscious." It would smell good, maybe scented with calming lavender, he said. And offer access to "good books and music" instead of the norm of a blaring TV with no remote. Because patients spend so much time in bed, he'd like to see comfortable mattresses, "a big soft duvet and pillows that would feel comforting and reassuring," swapping warm carpet on the floors for "cheap linoleum."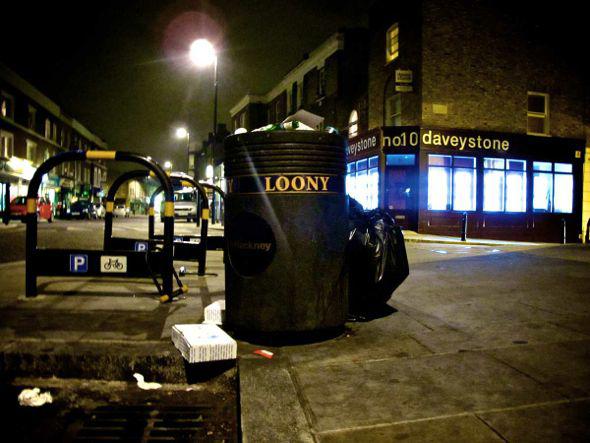 In September with a grant from Britain's Arts Council that allocates resources for disabled artists, Leadbitter and collaborator Hannah Hull will tour the country's art centers and hospitals, meeting with community groups and concerned citizens to workshop ideas and build a prototype of their ideal asylum.
"We might take over an existing space or build a temporary structure," Leadbitter said, out of shipping containers or even a circus tent. "I like the idea of a circus tent, that the circus is coming to town with a bunch of crazy people," he added. "Even calling it an asylum is a way of reclaiming those words and ideas in a positive and empowering way, with a lightness of touch. Mental illness doesn't have to be this heavy scary thing. I hope we can make it less frightening through humor and design."