The Work Projects Administration was one of the first U.S. government programs to support the arts, producing some 2,000 beautifully designed posters from 1936 to 1943 that include illustrated tributes to a number of the country's most notable landmarks.

Inspired by those early works, Buffalo, New York-based photographer Douglas Levere commissioned designer and artist Steven Thomas to illustrate a series of neo-vintage See America posters for America's national parks, nostalgic homages to the originals.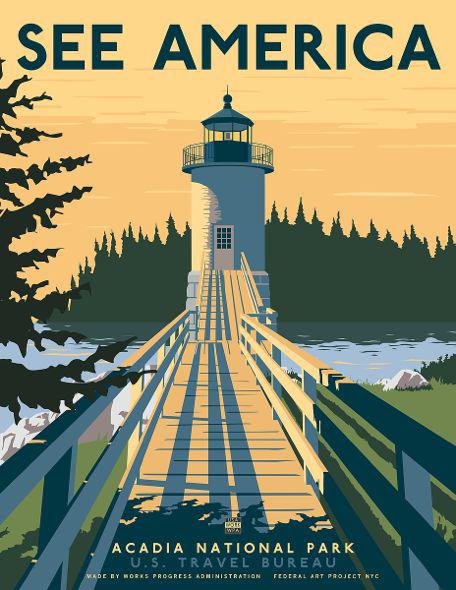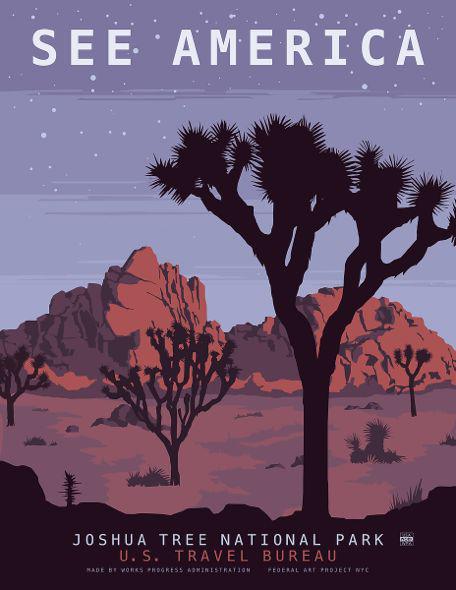 "I wanted them to feel like they could have existed in the '30s," Levere told me in a phone interview. "I wanted to continue the vocabulary of the originals, many of which seem to have been lost to time."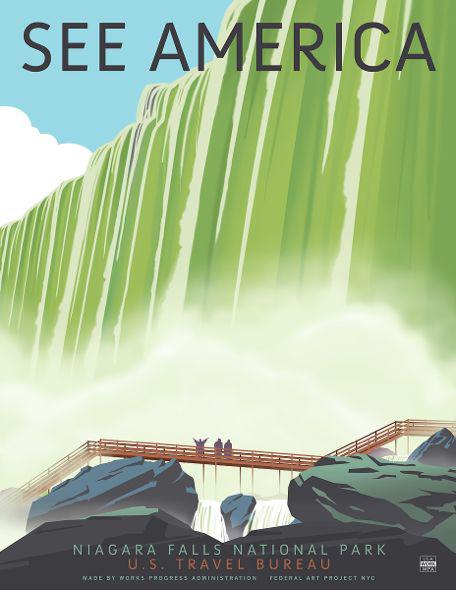 Levere has always been inspired by the way that imagery and graphics evolve over generations. His great-grandfather owned a portrait studio in the Lower East Side of Manhattan at the turn of the 20th century and his grandfather was a letterer who drew type by hand. Levere's 2004 book, New York Changing: Revisiting Berenice Abbott's New York, juxtaposed Abbott's photographs from the '30s with his own "rephotographs" of the same spots.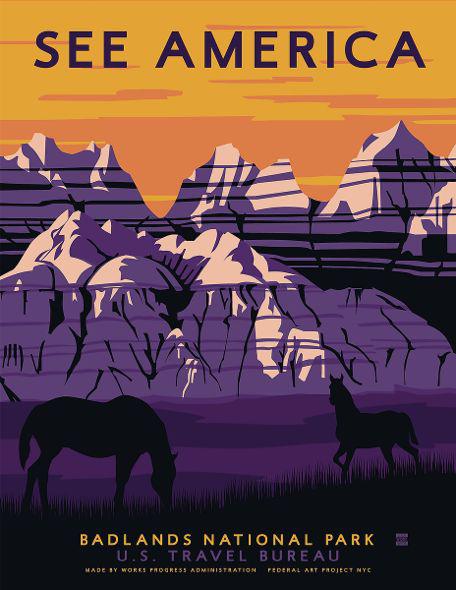 The new posters' illustrations were based on photographs. "Since I haven't been lucky enough to visit all the parks I've done posters for," Thomas the designer told me in an email, "I do rely a lot on images found around the Web, books, and magazines."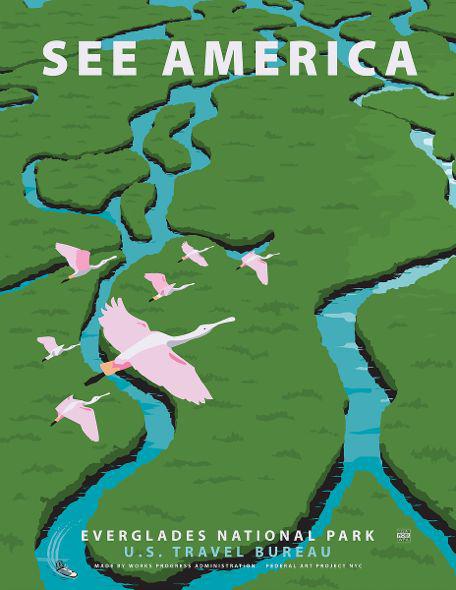 The illustrations were designed using Adobe Illustrator.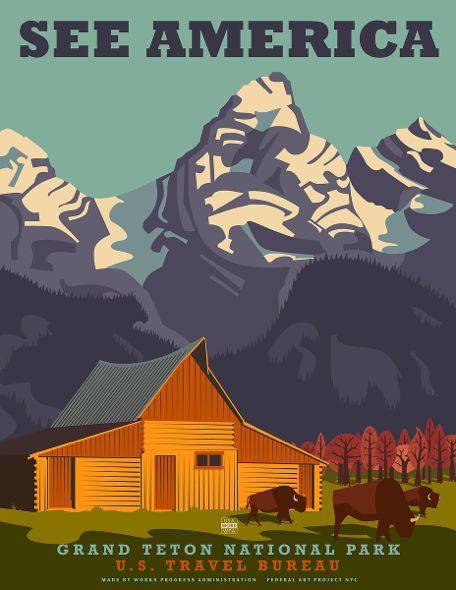 "The intent of the posters was indeed to emulate the original WPA-style national park posters," Thomas said. "The modern feel … has a lot to do with creating them in Illustrator, but I also wanted to put a bit of me into them. And with the computer you can really push the colors."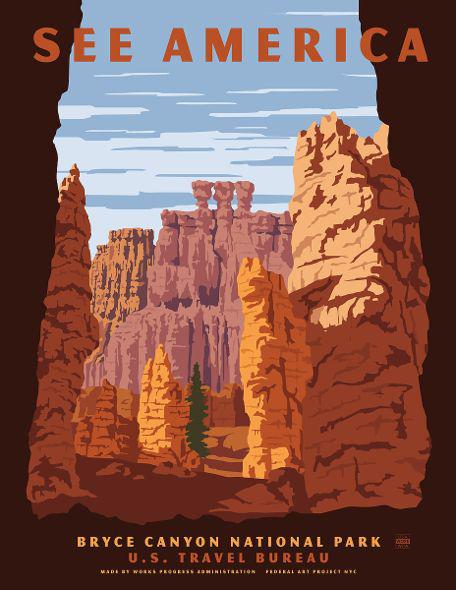 There is no copyright on the original posters, and Levere has also produced a selection of museum-quality reprints of some of the originals, 900 of which are in the collection of the Library of Congress. (Somewhat confusingly, the new See America posters include the tagline "Made by WPA" in an effort to give them a vintage feel.)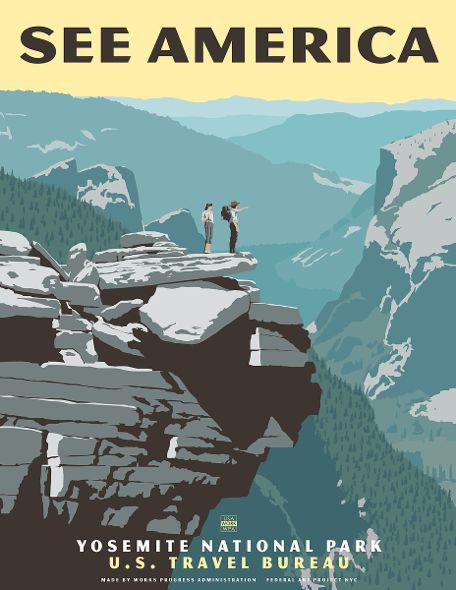 More information about the See America collection can be found on Levere's Print Collection website.