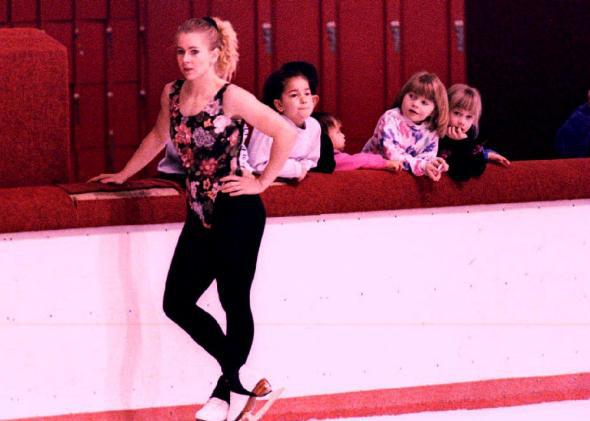 "The scrunchie is back," Jezebel announced Thursday. The elastic hair tie encapsulated in billowing fabric—a treasured staple of all Heathers, Tonyas, and Phoebes in the late '80s and early '90s, but a blight to all Carries by the early 2000s—is enjoying "a revival as summer's hottest accessory," the New York Post supports. The basis for this claim is that singers Rita Ora and Selena Gomez, along with supermodel Cara Delevingne, have recently stepped out with their ponytails thoroughly scrunched.
But I'm not yet convinced this is a trend that's ever going to set. Ora, Gomez, and Delevingne are three impossibly beautiful young people. They could bring burlap sacks back. This banished look won't have truly retuned until nonsuperhuman women can tie on a scrunchie, hit the street, and inspire envy instead of pity. Case in point: As Secretary of State, Hillary Clinton regularly stepped out in scrunchies, but her handlers thought they marked her as uncool and encouraged her to disappear the accessory from her wardrobe. And she did. When the scrunchie was truly in, it was worn by the bold, the beautiful, and the boring alike. Only when all women are free to reclaim the scrunchie can we truly celebrate its return.

Yes: Kathie Lee Gifford openly loves her scrunchie. But I believe she is the exception to the rule. Gifford's job is to drink red wine during the day and tell self-deprecating jokes about how old she is. For Gifford, the scrunchie never left. Convince Hoda to tie one on, and then we'll talk.

---